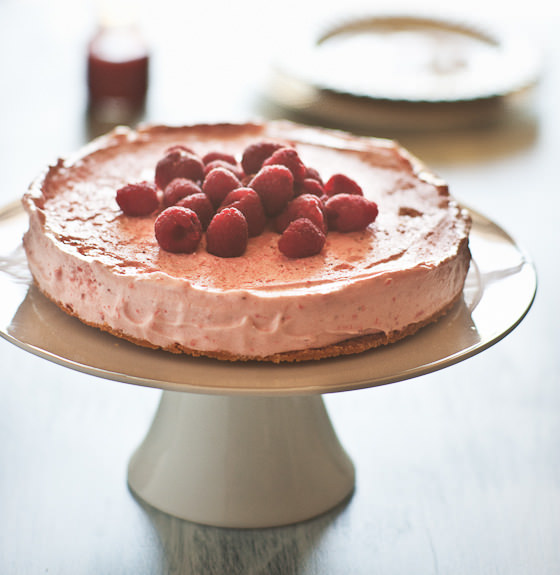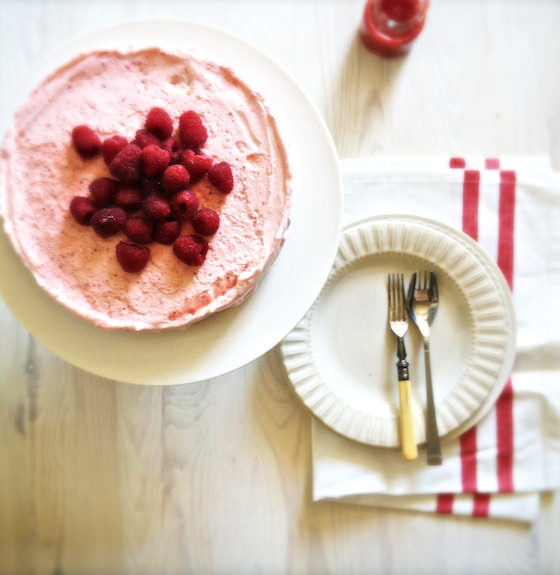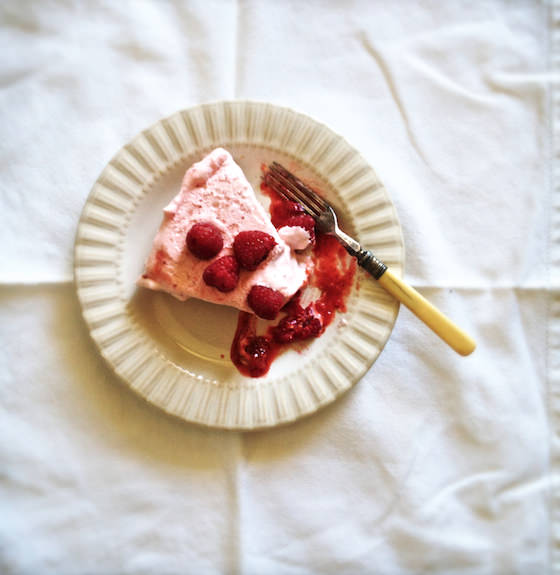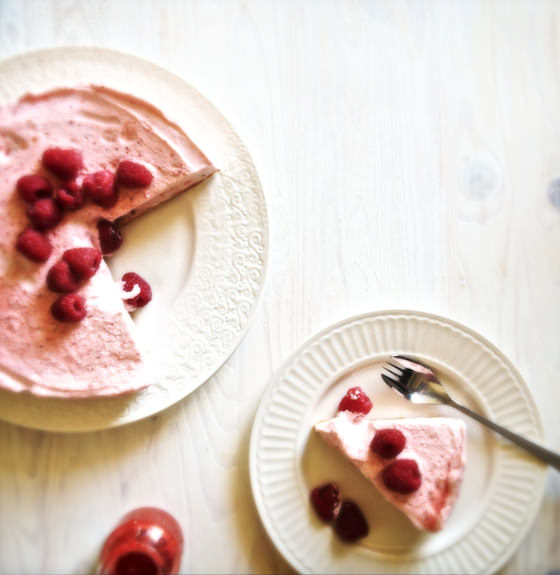 I hope you all had a great start to 2012.
I say "let's get straight into it".
My second last post last year , saw me attending a pre Xmas celebration where I took along a strawberry cloud cake. I promised a blog post on this no-bake wonder and here it is!
I first came across this unusually named dessert whilst watching a cooking program on the ABC here in Australia. The creator of this dessert is Annabel Langbein-a New Zealander who presents (and cooks) on a program called the "Free Range Cook". I spent a fair bit of my recent vacation time watching episodes where she whips up homey, unpretentious and tasty food.
I was hooked. And I was especially awed by this cake.
In fact, I was so enamoured by it that I made it a total of three times in the last few weeks! (along with a new found interest in making banoffee pie- but we'll leave that for another post!).
The beauty of this cake is that it requires no oven. I would best describe it as a freezer cake. I would even go as far and say it is very much like an ice cream cake.
The base is very similar to making a base for a cheesecake and the filling is strawberries, sugar and egg whites. The egg whites get beaten along with the fruit and sugar and you end up with this very fluffy, cloud like concoction.
The first time I made it I don't think my strawberries were very sweet. It definitely needed a little more sugar. The recipe I present today is a tweaked version of the original. I added a few more strawberries to really enhance that berry flavour. I also like the idea of serving it with raspberries and some strawberry coulis. There's a whole lot of "berry love" going on!
Just a note: when I set out to photograph this, I received a phone call from a friend who lives overseas. By the time I got back to my set up the cake was very soft a.k.a. melting (it's advisable to serve it up immediately!). Apart from the top picture, the rest were shot on my iPhone. I had no time to organize my camera etc...so I just went with it. Hope you like them anyway.
In late breaking news I have finally set up my Facebook fan page. If you would like to connect on another social level head on over and show some "LIKE" love. Cheers!