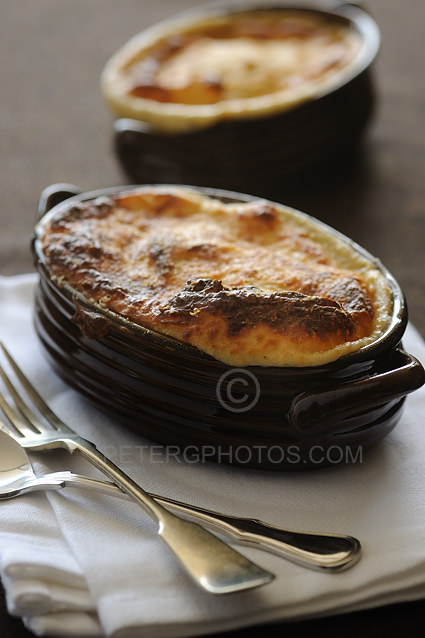 Ever since I saw Laurie's version of pastitsio with greens I had it bookmarked, waiting for the perfect opportunity to recreate it.
Well, the opportunity arose this month with the announcement of Anotnio Tahan's "A Taste Of The Mediterranean" event.
This event which is co-hosted by Peter from Kalofagas encourages bloggers to make a twist on the original pastitsio dish. I have written about pastitsio in the past. And I'll repeat myself again...it was my favourite dish growing up as a child.
I loved watching my father construct it. From making the meat sauce, to boiling the fat tubular pasta and whisking the creamy bechamel, it was a process I remember well.
As I got older and made my way into the big wide world, I changed certain elements of the recipe I watched being made for many years. I preferred to use penne pasta in the dish and I always added a touch more spice to my meat sauce.
In the end, it was still pastitsio...just with a few adjustments.
So, back to my vegetarian pastitsio recipe and this event.
I changed Laurie's recipe (sorry Laurie!) but took the inspiration from it.
For the greens I sauteed a bunch of washed and chopped silverbeet (or Swiss chard) with two grated zucchini in a little olive oil, garlic and sprinkling of crushed chillis. Once this mixture had finished cooking (which didn't take long...about 15 mins) I added it to some cooked whole wheat penne , along with 2 tablespoons of strained Greek yogurt, one egg, a teaspoon of freshly grated nutmeg and about a cup of grated Romano cheese. I mixed it thoroughly, combining everything well and layered it on the bottom of a small, pre oiled casserole dish. Don't let the pictures fool you, the dishes are not that big. The final stage was to make the bechamel sauce and spread it on top.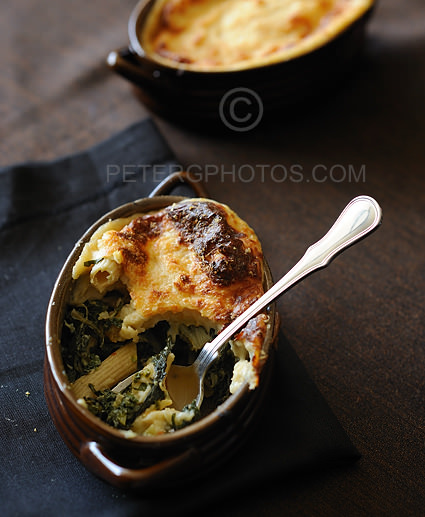 Whilst the weather is still a little warm here, this dish is perfect comfort food during the colder months. I like the "extreme makeover" I gave this pastitsio. The yogurt was a nice touch adding a slight tang to the pasta and greens. The nutmeg kept it aromatic and the bechamel gave it that "mmmm" factor. Pastitsio will never be the same again....