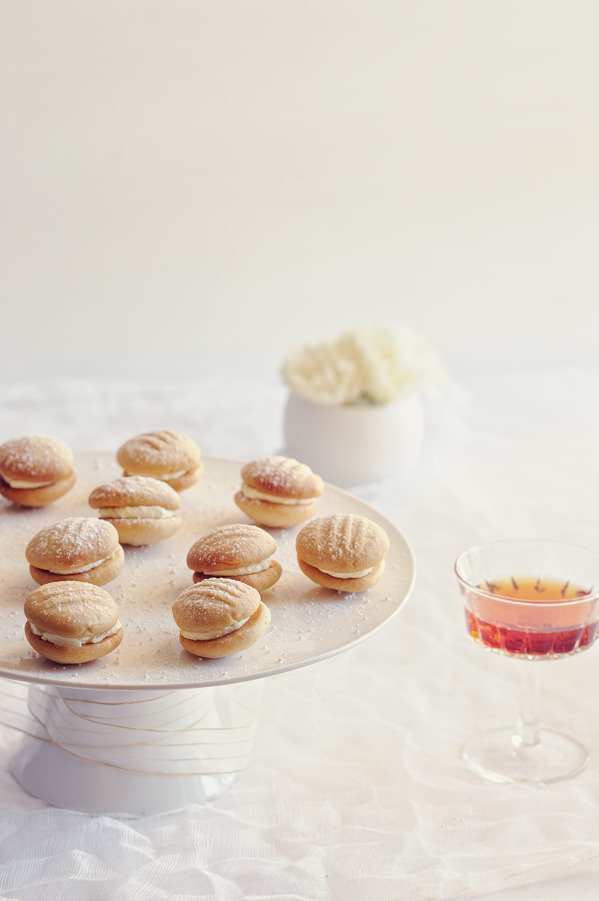 It's funny you know.  The holidays begin and there is a sense of anticipation and good feeling for the up coming celebrations and prospective new year.
A lot of us also use this time to reflect on the past.  Did we achieve our goals?  Did we stay on course with our plans?  Was life "good" to us?   These are questions each individual can only answer themselves.
I'm learning more as I get older (not sure about wiser) that whilst it's important to reflect on the past, it's not so good to dwell on the little things too much.  Better to be a "warrior" than a "worrier".
If anything, life is short.  Notice that I did say learning.  I've said it before and I'll repeat it again.  I try to learn something new every day…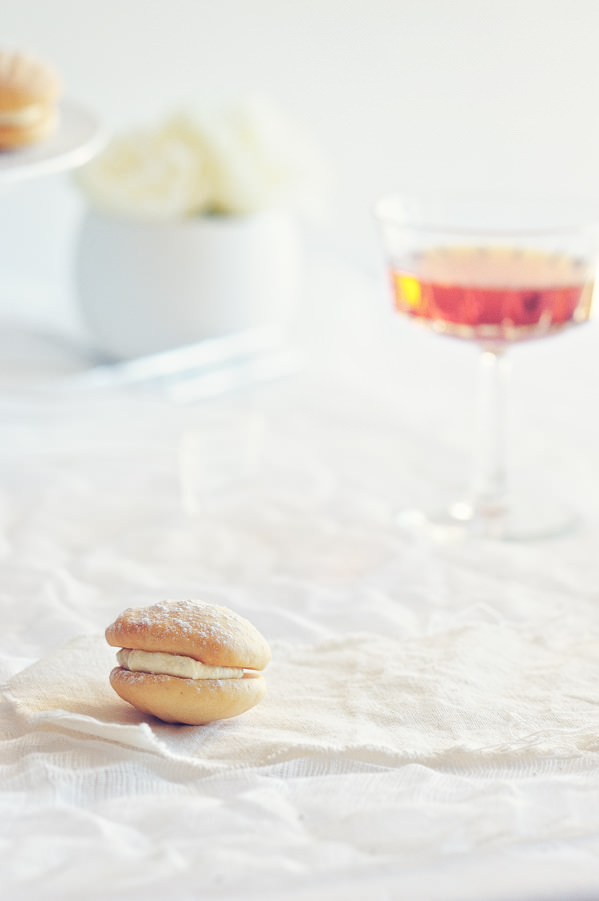 Ok.  Now that we're done with our philosophy lesson, I want to share one last holiday treat.  Melting moments.
Similar to the jam drops I made last week, these have retro written all over them!
If you're not familiar with them, it's basically two shortbread biscuits that have a flavored buttercream sandwiched between them.
I've opted to go with a lime buttercream because limes are plentiful this time of the year and cheap! I also love the little "zing" the limes give.
If you're a staunch traditionalist you may wish to use the more traditional passionfruit buttercream in this melting moments recipe.  I think they look cute especially when they are dusted with icing sugar.
It makes them look even more "Xmas-sy" (is that a word?!)
And finally, I would like to say thank you.  Thank you to everyone who drops by here.
I want to wish you all the best for the holiday season and for the new year.  Be safe, have fun and most importantly, indulge in all your favourite foods.
I'll see you all in the new year!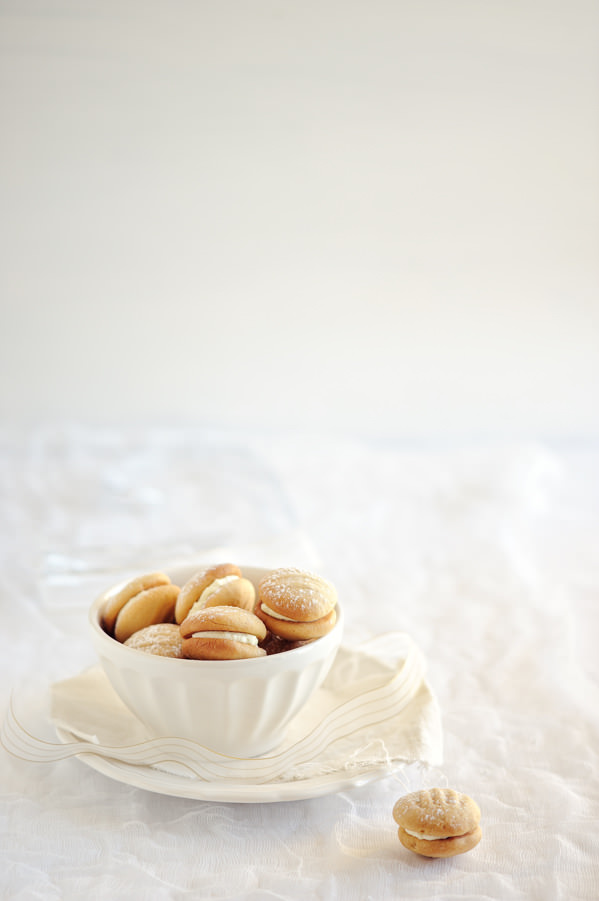 Melting Moments Recipe
Lime buttercream sandwiched between two shortbread biscuits
Ingredients
For the biscuits
250 grams of softened butter cut into cubes
50 grams of sifted icing sugar
a good "splash" of vanilla extract
250 grams of plain flour
50 grams of corn flour
Lime buttercream
50 grams of softened butter
150 grams of pure icing sugar
the zest of half a lime
juice of half a lime
Instructions
Preheat your oven to 180 deg C. Line your baking trays with non stick baking paper.
Beat the butter, icing sugar and vanilla in a mixer until very pale and creamy. This should take about 5 minutes. Scrape down the sides of the bowl about halfway through to ensure everything is mixed well.
Sift the flour and cornflour and and add it to the butter mixture, ensuring the flour is well incorporated. I did this with a baking spatula. You may choose to do it in your mixer but be sure to use a low speed! The dough will be soft but it should not be sticky.
With lightly floured hands pinch a little dough and form into small balls (a bit smaller than a golf ball). Place on the baking trays a few cms apart.
Using a fork that has been dipped in flour lightly press the top of the ball to forma little disc…these should measure about 3cms in diameter and be no more than 1cm thick.
Bake in the oven for approximately 12 mins…they should be cooked through. Cool on the baking tray and repeat with the remaining dough.
Make the butter cream by beating all the ingredients until you have a pale and creamy consistency (this should take about 5-7 minutes)
Assemble the biscuits by dolloping a teaspoon of buttercream in the centre of each biscuit and sandwiching another on top. Dust with icing sugar lightly (optional)
Notes
These can be stored in an air tight container for up to 5 days.