Coconut fillo pie is a creative addition to the world of fillo recipes. Somehow celebrating my birthday just got better.
Today I celebrate my 44th birthday!
I'm not sure I want to get into cliche territory here but boy! does time fly.
I could swear it was only yesterday when I was listening to "like a Prayer" from Madonna whilst sporting my "achy break heart-Billy Ray Cyrus" hairdo!
Life has been good. I won't say it's been perfect but that's what it's all about.
Make a mistake. Learn. Move on.
I never expected "x" amount of years ago that I would be blogging and doing something I really love. It has allowed me to expand on both a creative and culinary level.
I thank all of you who make the time to come by this little baby of mine and offer your two cents worth. And that also includes all of you who drop by my Facebook page, my Instagram and my Twitter.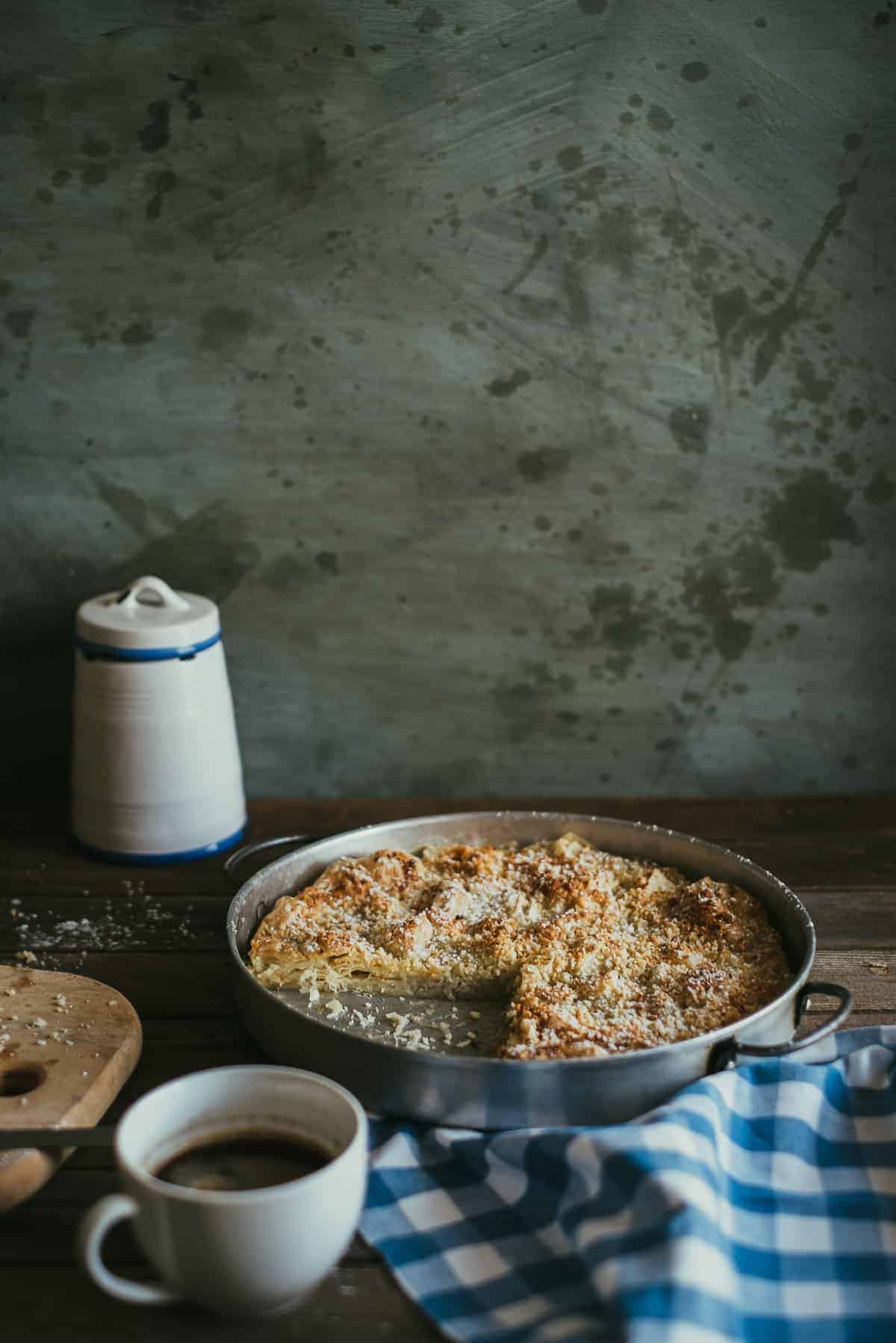 So how does one celebrate a "same double digit" birthday?
The answer should be cake, however I always like to do things a little differently.
I'm celebrating with a coconut and fillo pita (pie).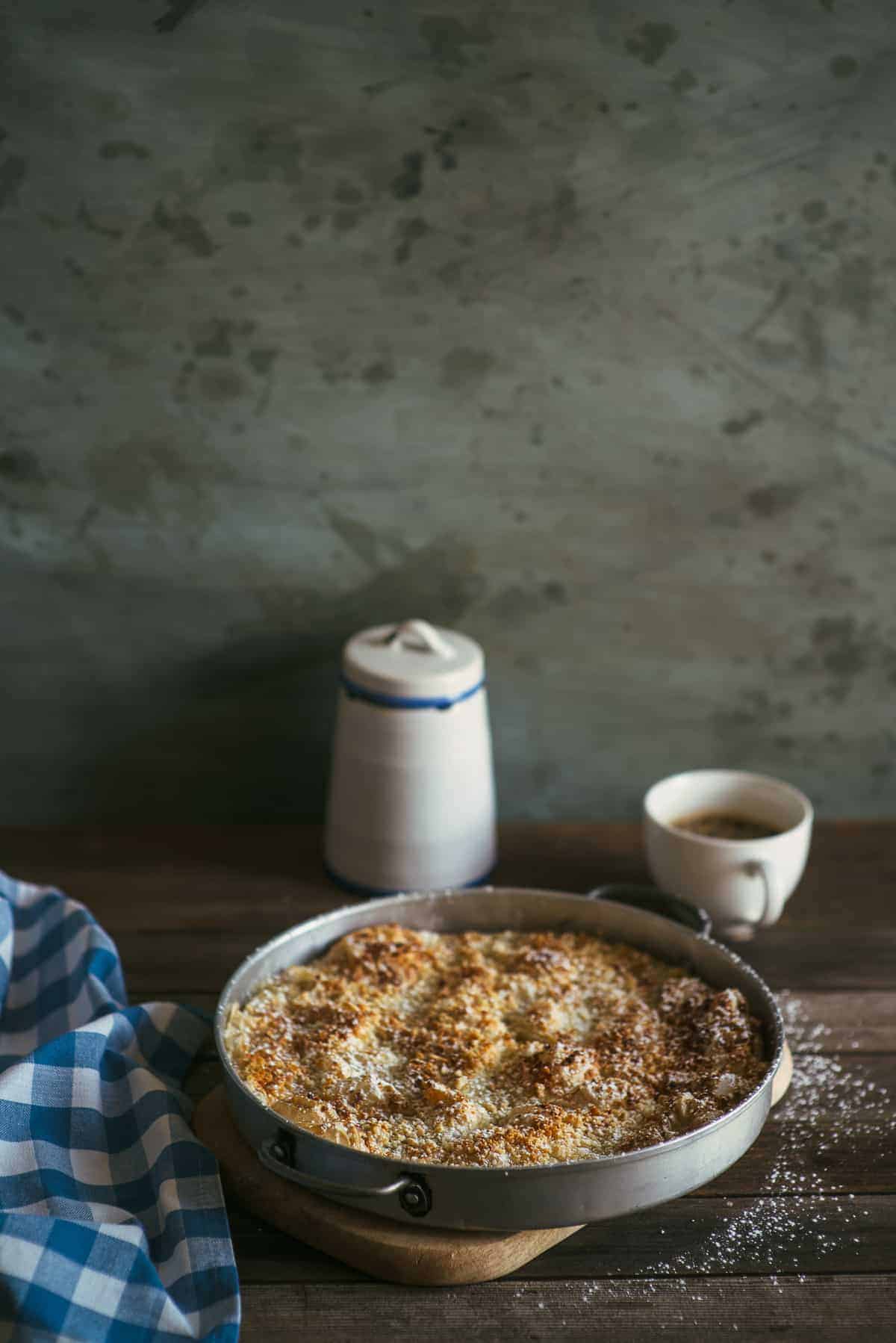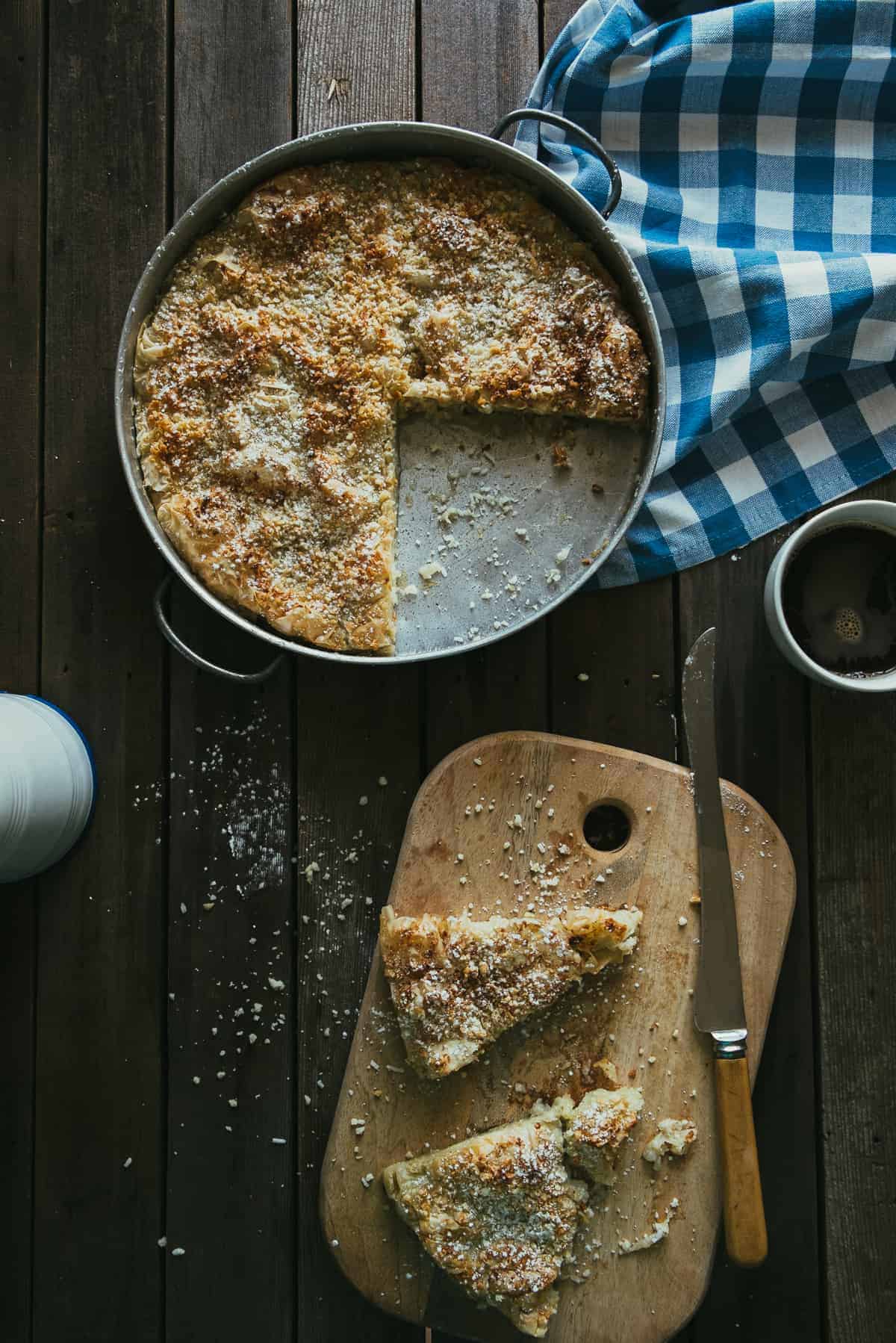 This creation came to me whilst attempting to clear out the fridge and pantry.  As you do on your birthday!
I had a box of fillo pastry leftover (from the wonderful people at Antoniou Fillo Pastry). I also saw a lonely can of coconut cream that was begging to be used.
Combined with a few eggs, a little caster sugar and some vanilla this concoction was born.
This coconut fillo pie almost like a galaktoboureko but a lot less time intensive.
Butter a few sheets of fillo. Scrunch them up in a "tapsi" (baking dish) pour over the coconut custard and half an hour later you have a gorgeous, puffed up dessert.
So easy!
And that's the way it should be.
All the best and I'll see you next week with a few more surprises.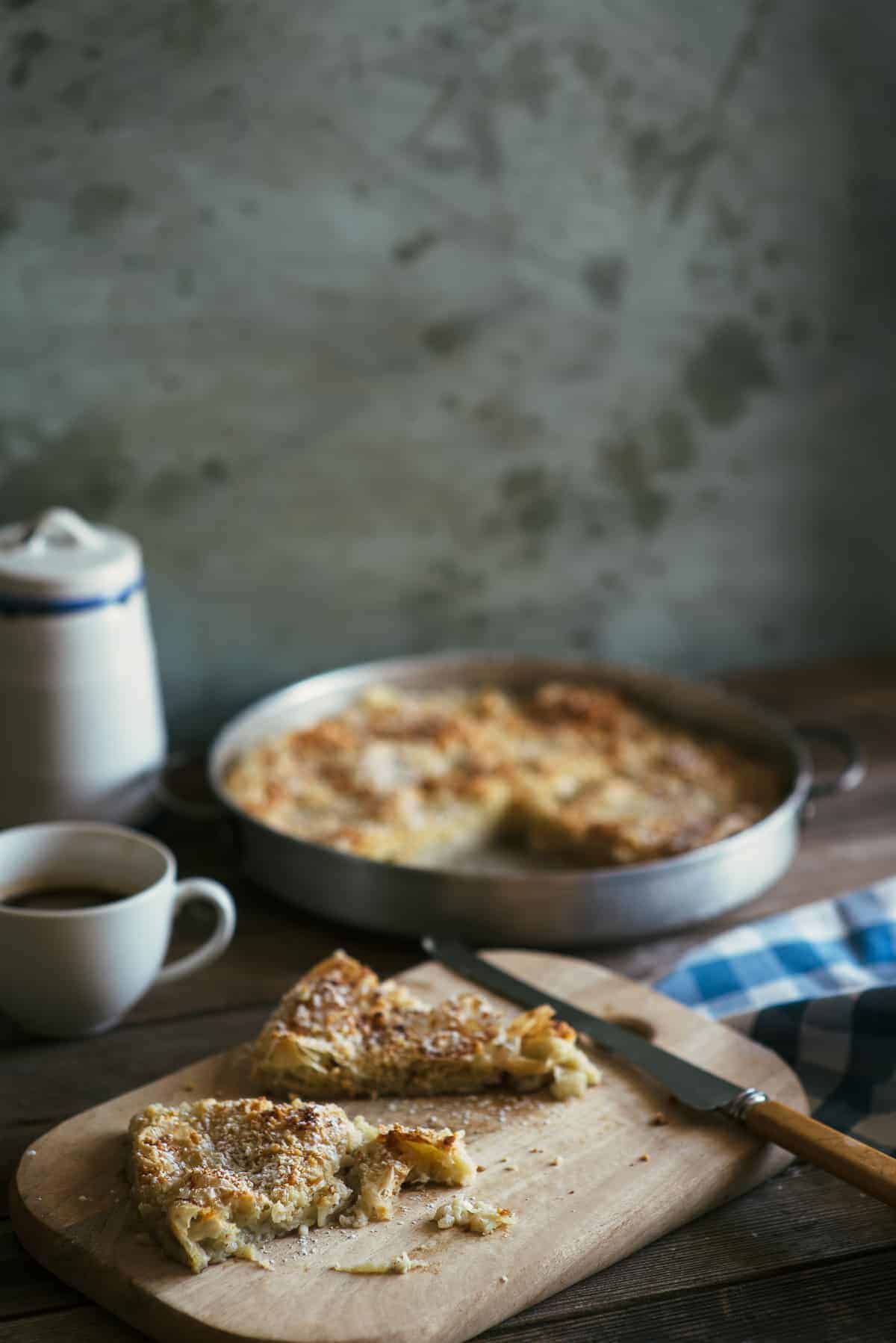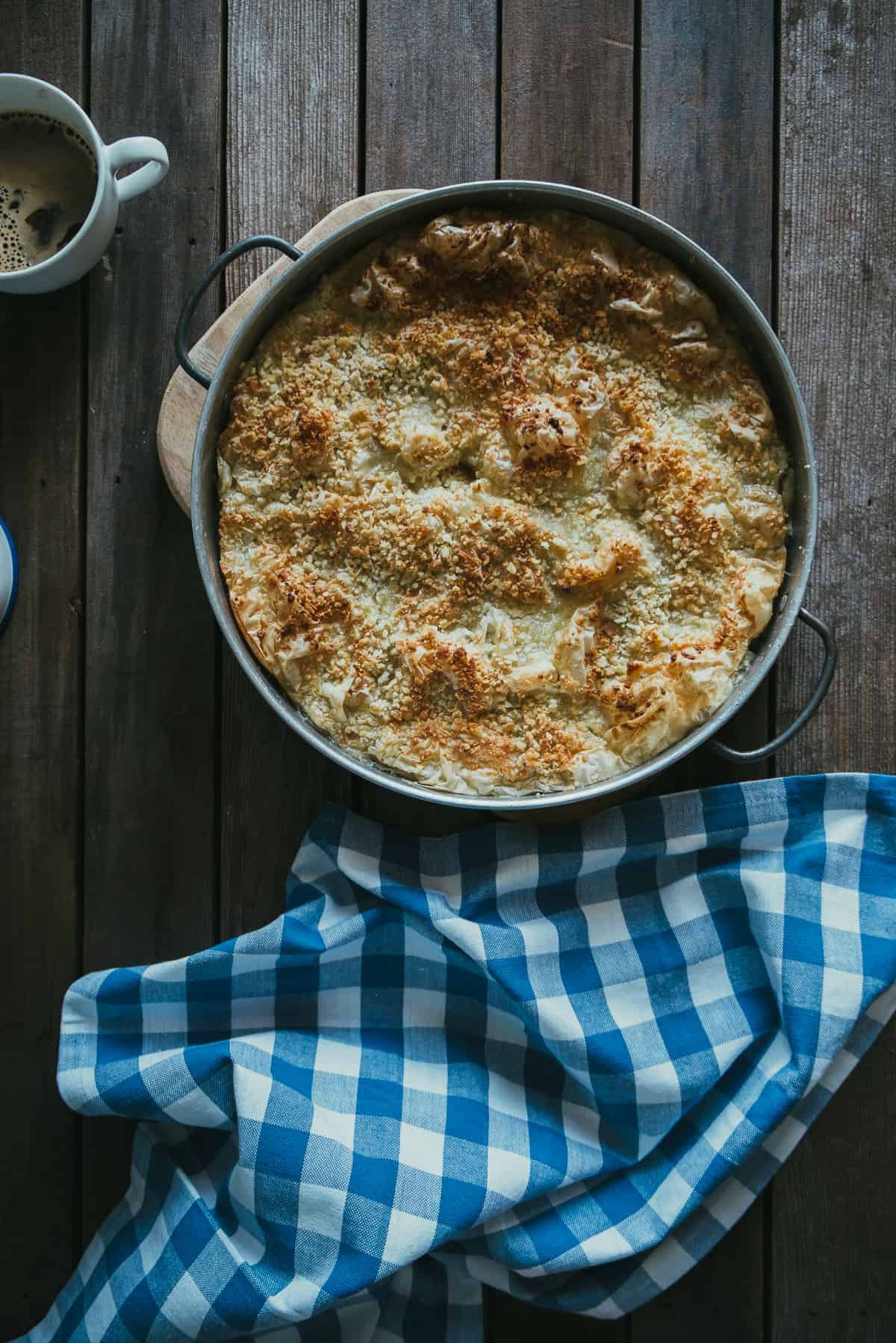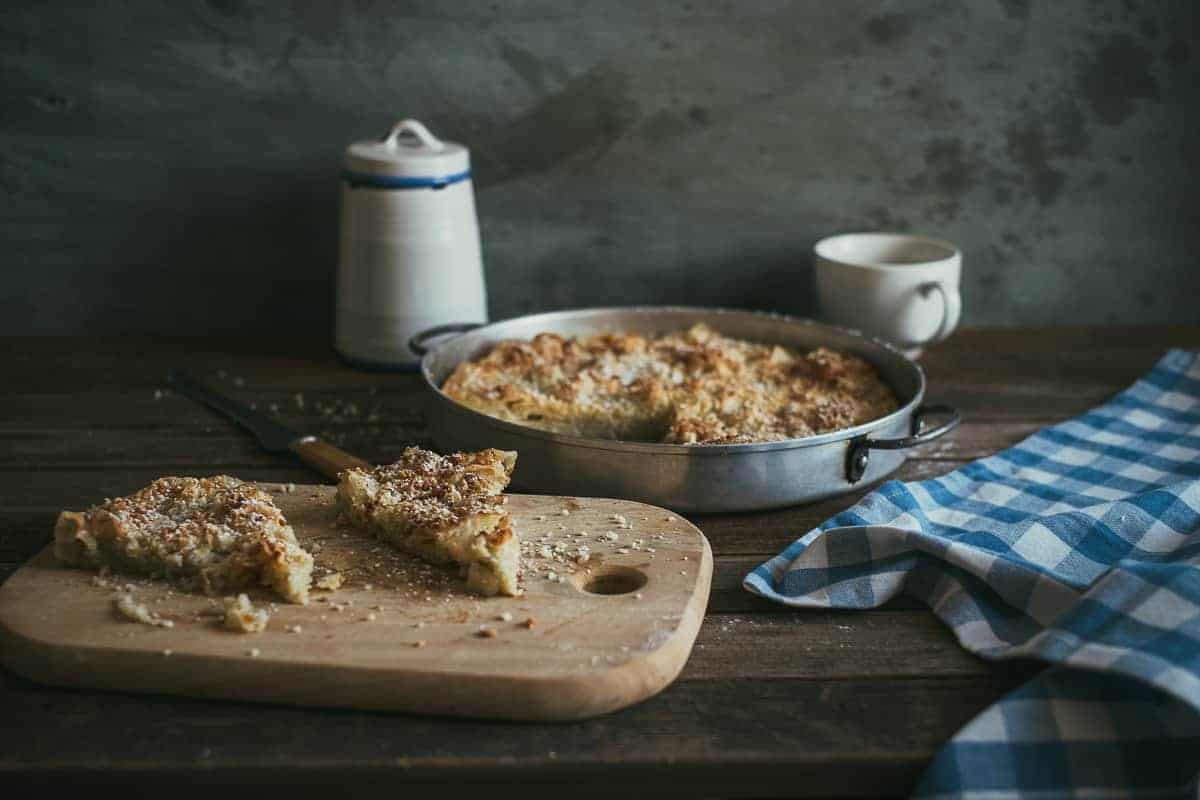 COCONUT FILLO PIE RECIPE
Ingredients:
400ml coconut cream
100gr caster sugar
2 eggs
1 tsp vanilla extract
1/2 cup macadamia nuts
1/4 cup raw shredded coconut
10-12 sheets of fillo pastry
50gr melted butter
icing sugar to dust the pie
Instructions:
Preheat your oven to 180 deg C and butter your baking pan with a little melted butter.
Combine the coconut cream, sugar, eggs and vanilla in a bowl and whisk until the sugar is completely dissolved. Set aside. Place the macadamia nuts and shredded coconut in a food processor and process until the mixture resembles coarse breadcrumbs. Set this aside also.
Lay a piece of fillo pastry on a clean bench and proceed to brush it liberally with melted butter. Scrunch the fillo sheet up in a rustic manner and lay it inside the baking tray. Repeat with the remaining fillo sheets till the baking tray is full.
Pour the custard over the scrunched fillo ensuring the custard covers all the fillo. Sprinkle the macadamia crumble over the pie and bake for 25-30 mins until the top is golden and the fillo has slightly puffed up.
Allow to cool for 10-15 mins before dusting with icing sugar and serving.
Notes
I used a baking pan or "tapsi" as it's known in Greek that measured 28cm in diameter. It's a lot smaller than the traditional larger ones.