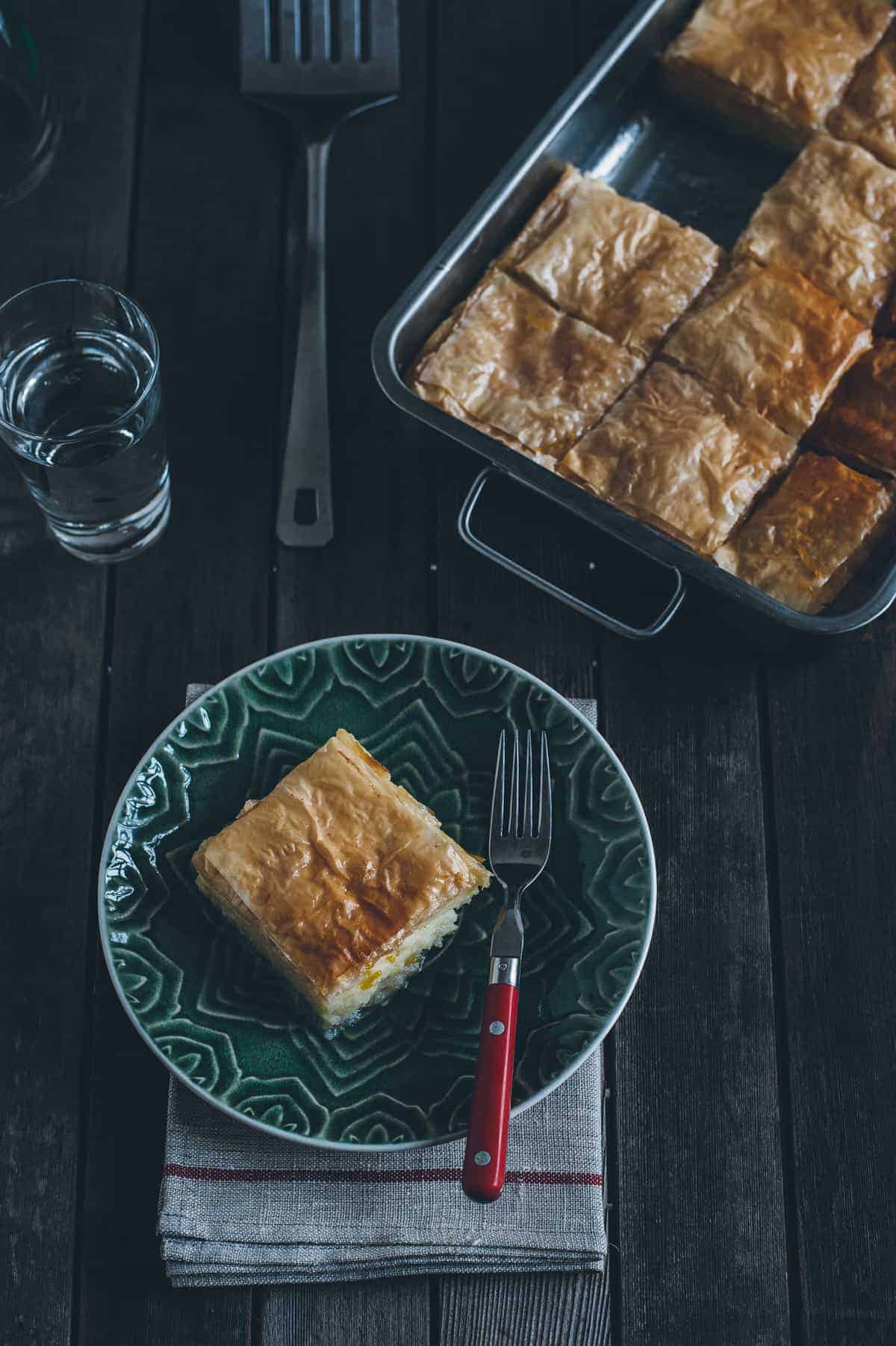 Dear Barb,
Thank you.
Thank you for your wonderful friendship over the last few years.
Thank you for being you.
When I met you at the Tetsuya dinner we sat next to each other and talked about travel and the places you had been to.
We then caught up during Easter of that same year. I remember us laughing with Trissa in her car about the chocolate haul the generous people at Lindt had given to us.
We kept in contact. An email here and there.
We discussed a lot about photography. Your passion and desire to learn more was infectious.
I finally got to see you again when I was in Brisbane last year. You, myself and Bryan went and had lunch in an eclectic cafe.
I could see the strong bond and love you shared with Bryan. And I was finally glad to meet him after reading about him on your blog.
I remember your response fondly that day, when the owner saw our cameras and asked "whether we would do a 'review' of her cafe?"
"I don't do reviews". You said.
"I talk about dining experiences". Ever since I heard that line I have always used it. You were quick.
Finally, I managed to see you when I was
presenting at The Australian Food Blogger's Conference late last year.
We sat together for most of the day.
And I remember when somebody asked you about me you responded "Peter's like my son…".
I get all emotional when I remember that…
When I heard that you passed I was away.
I had received the news a day later.
I was in disbelief.
How?
What?
Why?
I kept my grief inside. I was silent. Until I began to write this post.
I read the outpouring of grief. People far and near were remembering you.
I just wanted to let you know dear friend that I didn't forget you.
The time I had known you was brief but the memories will last forever.
In all the adversity you faced I admired your strength. Not once did I hear you complain.
If only I could be that strong…
I want to honour your memory with something that's a part of me. Something from my Greek heritage.
When I initially made this galaktoboureko I was taking it to a small gathering to be enjoyed with friends.
I know you would have liked it. We often talked about Greek recipes and your Greek connection through your daughter-in-law.
So here's a piece for you.
You are free from any pain now.
Rest in peace my dear friend…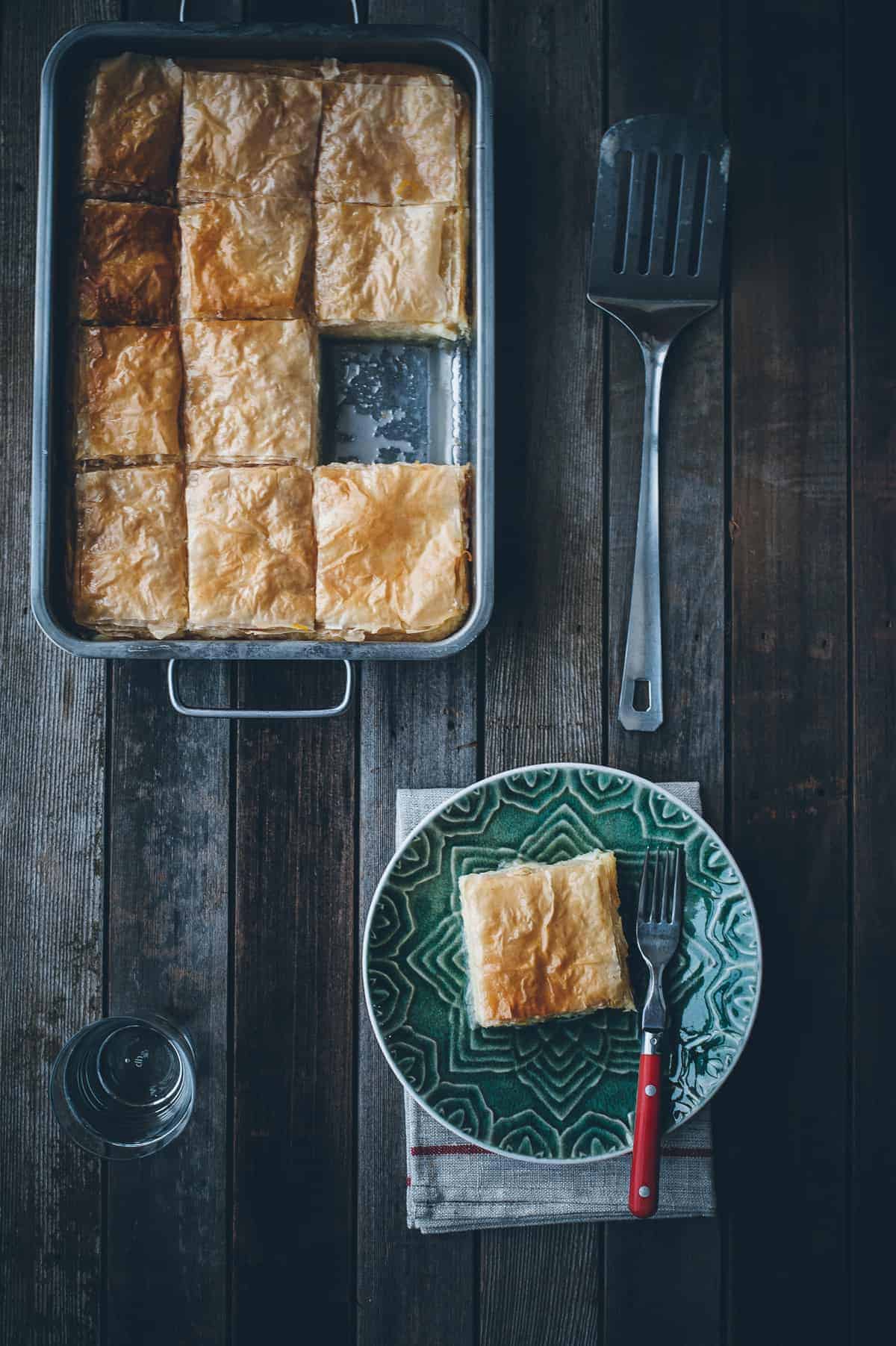 GALAKTOBOUREKO RECIPE
A Greek semolina custard pie, encased in fillo and a sweet sugar syrup.
Ingredients:
1.1 litres of milk
440 grams caster sugar
1 stick of cinnamon
1 vanilla bean, split in the centre with the seeds scraped out
180 grams fine semolina
275 grams butter, cut into even cubes
3 eggs, lightly beaten
1 packet of fillo pastry
250 grams caster sugar
200 ml water
juice and rind of half a lemon
Instructions:
Combine the milk, sugar, cinnamon, vanilla bean and seeds in a large saucepan over a medium high heat.
Allow the mixture to come to a boil and then add the semolina, whisking continously until the mixture has thickened. Whisk in 25 grams of the butter, remove from the stove top and set aside.
Once the custard has cooled to room temperature remove the vanilla bean and cinnamon stick and whisk in the beaten eggs. Set aside again.
Place the reaminder of the butter in a saucepan over a low heat slowly allowing it to melt completely.
Preheat your oven to 170 deg C and brush a 5cm deep, 25x35 cm baking dish with the melted butter.
Remove the fillo from the packet and using a sharp knife trim it to match the size of your baking dish.
Divide the trimmed fillo into two even piles, making sure to cover one half with a damp tea towel to prevent it from drying out.
Brush one sheet of fillo pastry with melted butter then line the base of your baking tray. Repeat with the remainder of the fillo sheets from the first pile. We now have our base ready.
Pour in the semolina custard ensuring it is smooth and even then top with the remaining fillo sheets, brushing each with butter.
Brush the final sheet with butter and using a sharp knife, score the top of the pastry into your desired serving sizes. Make sure you do not cut too deep!
Bake in the oven for 45 mins-1 hour. The galaktoboureko is ready when it has turned golden and crisp on top and is slightly "puffy".
Make the sugar syrup during the last 5 mins of baking by combining the 250 grmas of caster suagr, water, lemon juice and rind. Allow the mixture to come to a boil then simmer until it has reduced a little.
Strain the hot syrup over the galaktoboureko as soon as it has come out of the oven. Set it aside and allow it to come to room temperature before serving.
Notes
Once the galaktoboureko has cooled you may wish to dust the top of it with a combination of icing sugar and cinnamon.