Feta Dumplings are my newest invention!  Warm and Comforting you'll never look at soup the same way again!
Apparently Spring has sprung here in Australia.  And somehow, I don't feel it.  The weather is trying really hard to make us feel all warm and rejuvenated and then it rains.
And it's windy.
And frankly I'm over it!
I'm happy to wait a few more weeks but my patience is running on thin ice.  It's been a terrible winter this year. By our standards anyway.
Now that I've gotten the "weather whinge" off my chest I want to share with you a little recipe I came up with recently.  It fits perfectly with Sydney's current colder climate.
I was scanning the net for soup ideas when I came across an American classic called "Chicken and dumplings soup". Of course I was intrigued and promptly went ahead and made it.  It was comforting and hit all the right spots.  But it was those dumplings that had me hooked.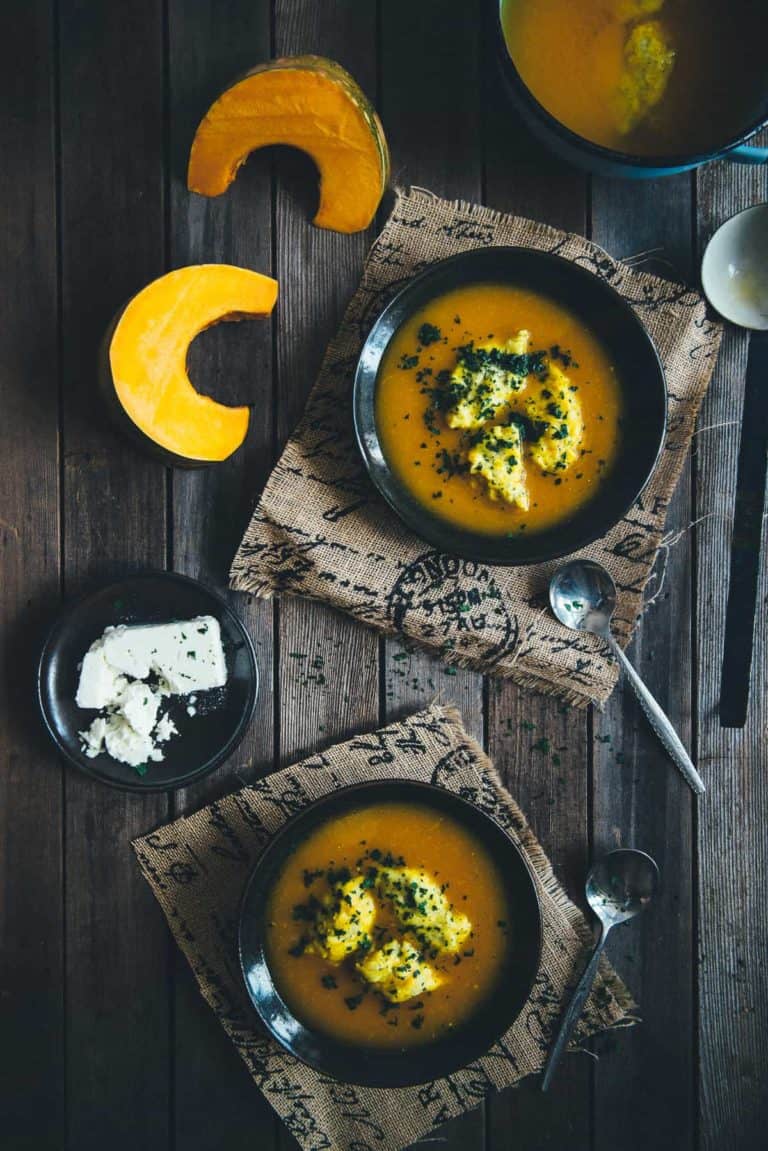 So wholesome, toothsome and satisfying. They added a much needed boost to an otherwise run of the mill chicken soup.
Anyway…I got cooking in my little kitchen and decided to "Greek-ify" the dumplings by using feta cheese. (Remember that feta cheese has more uses than your typical Greek salad.
If I could scream from the top of my lungs I would yell "Oh yeah!".  That's the kind of reaction I like!  And in the process I managed to turn my plain old pumpkin soup from an ugly duckling into a swan.
If you're not familiar with soup dumplings they're basically little balls of dough that cook on top of the soup.  Who needs bread when you can have "floating feta" on top of your soup.  My biggest words of advice are to let them cook well. Otherwise you'll end up with gummy, sticky dumplings.
Till next time…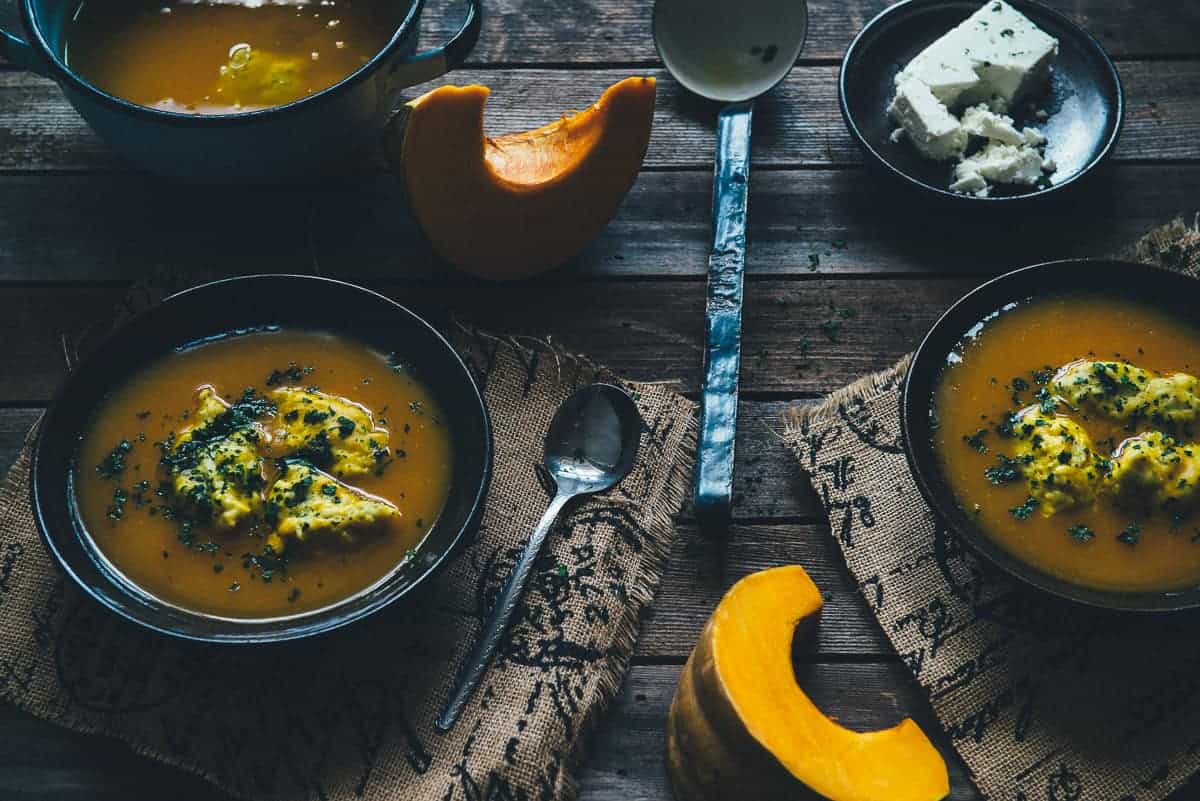 Feta Dumplings Recipe
A recipe for hearty, toothsome dumplings made with feta cheese. Put them on top of your pumpkin soup for that little extra treat.
Ingredients
1 cup plain flour
¼ cup pouring cream
100g feta cheese
2 tbsp chopped parsley
Instructions
Combine all the ingredients in a food processor and whizz up until you end up with a paste.
Towards the last half hour, using a soup spoon drop little balls of the dough on top of the soup.
Cook for 20-25 mins until the dumplings are cooked through and serve immediately.
Nutrition Information
Serving size:
8
Calories:
123
Fat:
8
Saturated fat:
3.6
Carbohydrates:
13
Protein:
4