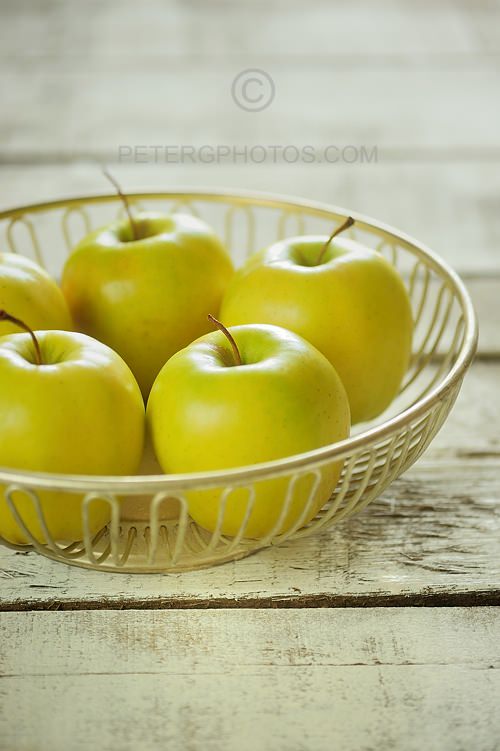 Apples are everywhere at the moment. I love this time of the year as there are so many to choose from!  I spotted these beautiful "Golden Delicious" variety the other week and knew I wanted to play around with them as soon as I got them home.  (You know me!)  I was planning a dinner party for the weekend and I wanted to present a low fat option for dessert.  Something sweet enough that wasn't too heavy.   And I have to say this dessert turned out mighty fine!  I took the filling used to make baklava, combining pistachios, walnuts, ground cinnamon, cloves and honey and stuffed them into some cored apples.   I added a little honey to the mixture and in the end we had a beautiful sweet ending to a filling meal.  I regret not having some nice Greek yoghurt to go with the baked apples-as this would have complemented it perfectly-but I had run out.  Next time I might add a combination of dried fruits and play around with this concept a little more.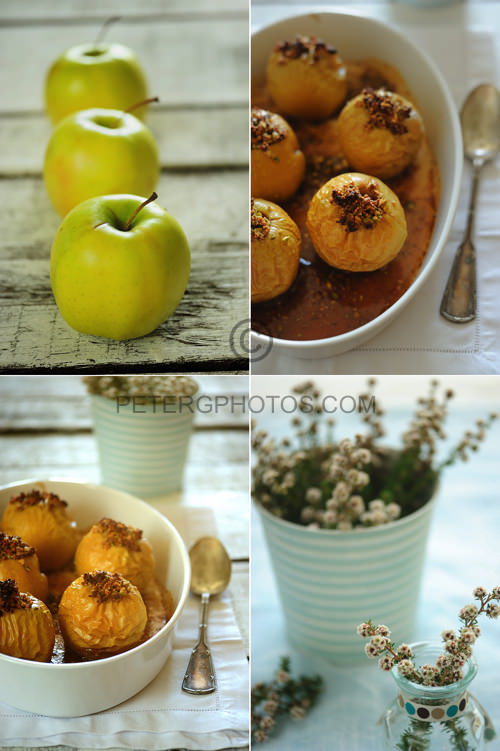 RECIPE FOR BAKED APPLES STUFFED WITH A "BAKLAVA" FILLING
Makes 5-6
5-6 Golden Delicious apples
1 cup of roughly chopped walnuts
½ a cup of roughly chopped pistachios
2 tsps of ground cinnamon
½ teaspoon of ground cloves
¾ cup of  warmed honey
Start by coring your apples using a an apple corer.  Give them a good rinse and pat dry with a paper towel.  Set them aside in a baking dish.
Blend the nuts and spices, with a few tablespoons of the honey and proceed to fill the apples right to the top.
Pour the remaining warmed honey over the apples and bake in a pre heated oven at 180 deg C for 25-30 mins.
Serve immediately