More pantry cleaning…
Lots of half used packets of this and that…
If you remember in my last post, I made cauliflower and feta fritters using leftover ingredients int he fridge and pantry.
In a way I challenged myself to see what I could come up with in the kitchen. As long as its use by date had not expired I was good to go.
And as soon as I saw the slivered almonds I wanted to make florentines.
I cannot remember the last time I enjoyed this sweet treat. I think it's been about 20 years!
Do you remember these?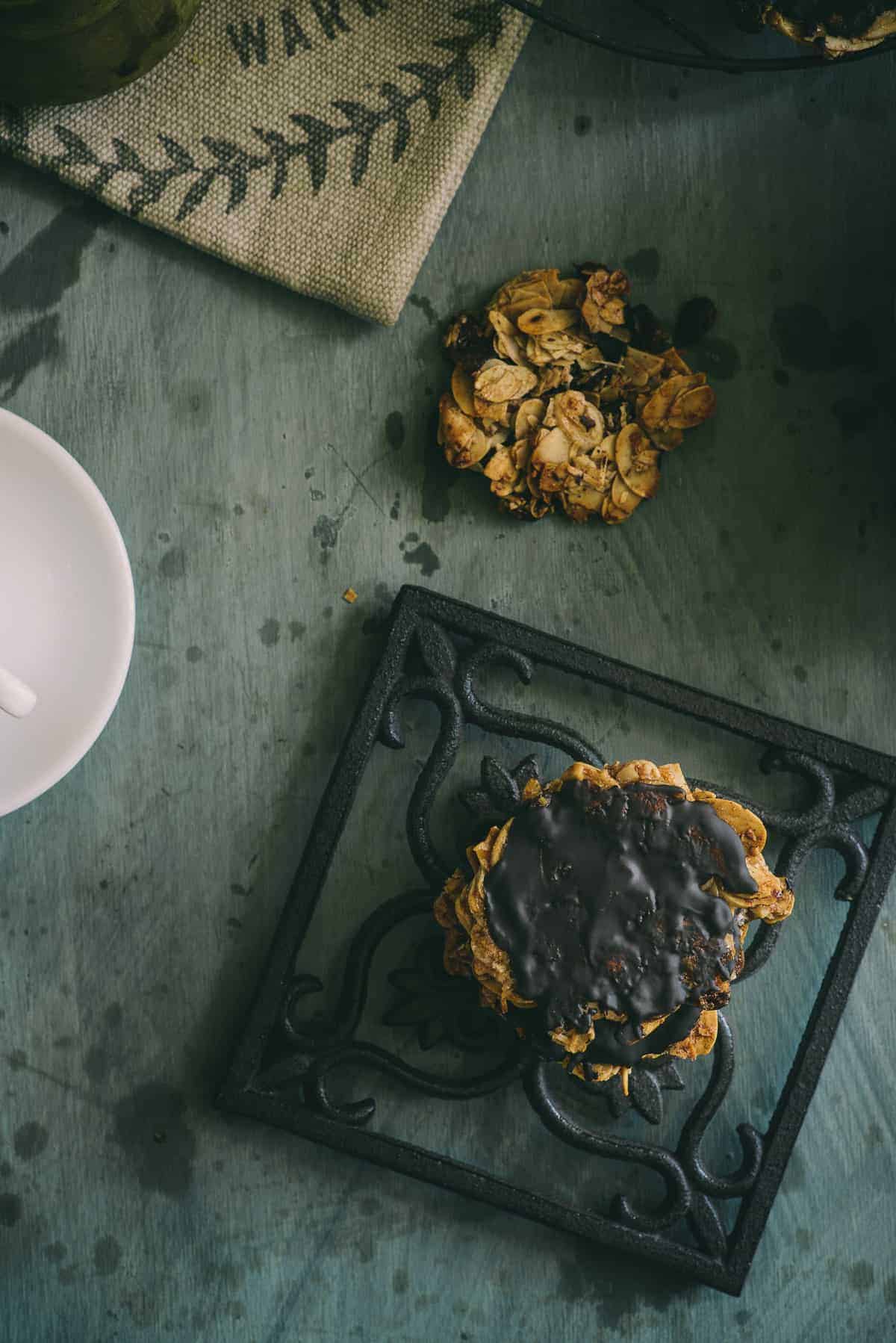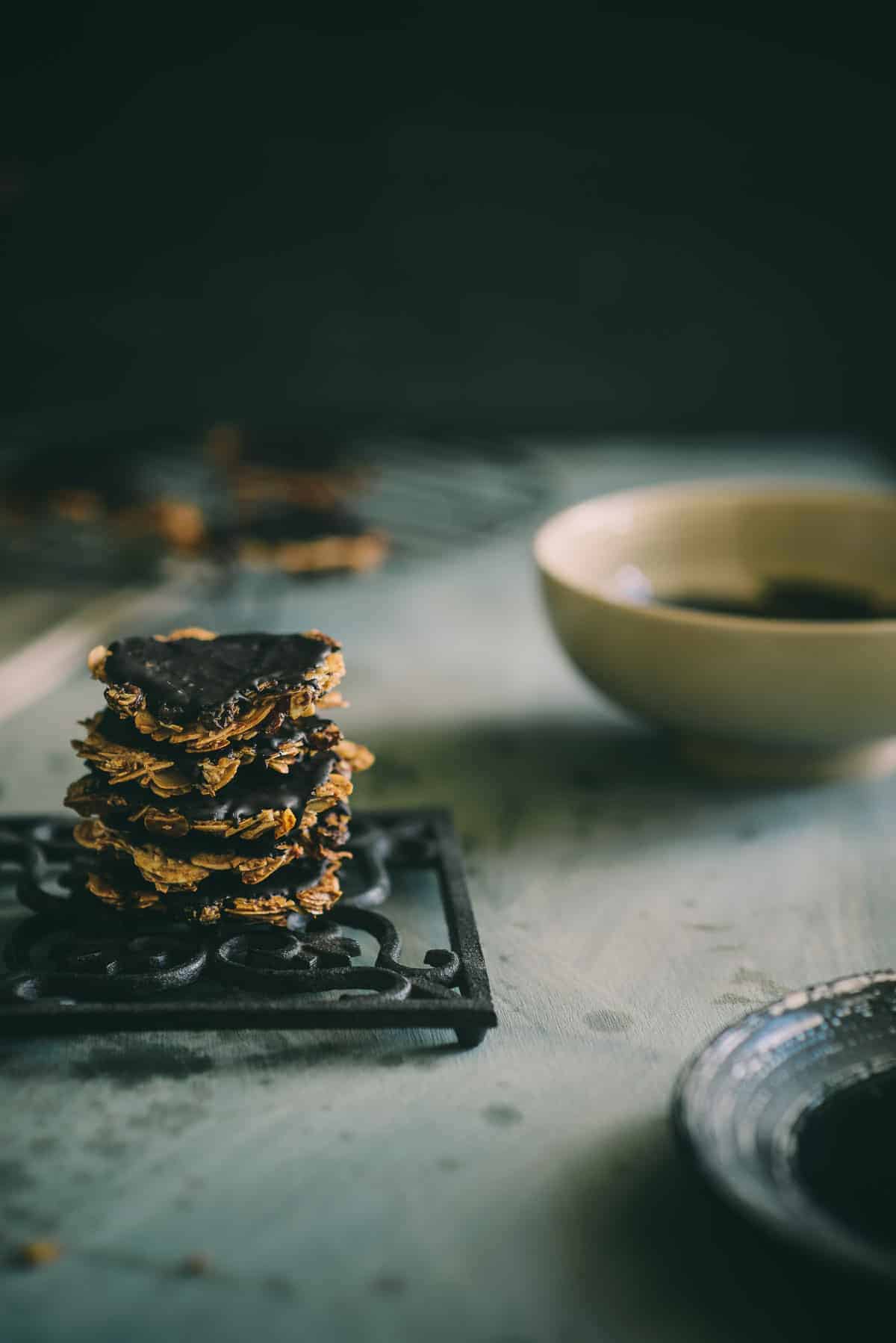 Of course I had to go the "Greek route" with these and chose my baklava spice mix to enhance them.
By now, you should know about my cinnamon adiction so it was only natural I would head in this direction.
I know my recipe is not traditional but that's half the fun of it.
These baklava florentines use honey, coconut oil, raisins and raw shredded coconut to create a very addictive biscuit. I've also dipped them into some melted chocolate (70% min cocoa solids-the good stuff!) blended with a dash of coconut oil.
I'll be honest and say that I was quite sceptical these would hold in the oven. But they worked!
Also if you do plan on making these, you'll notice they're a little on the chewy side. Perhaps a little longer in the oven would crisp them up and give them more of a crunch.
Serve these baklava florentines with some Greek coffee and enjoy!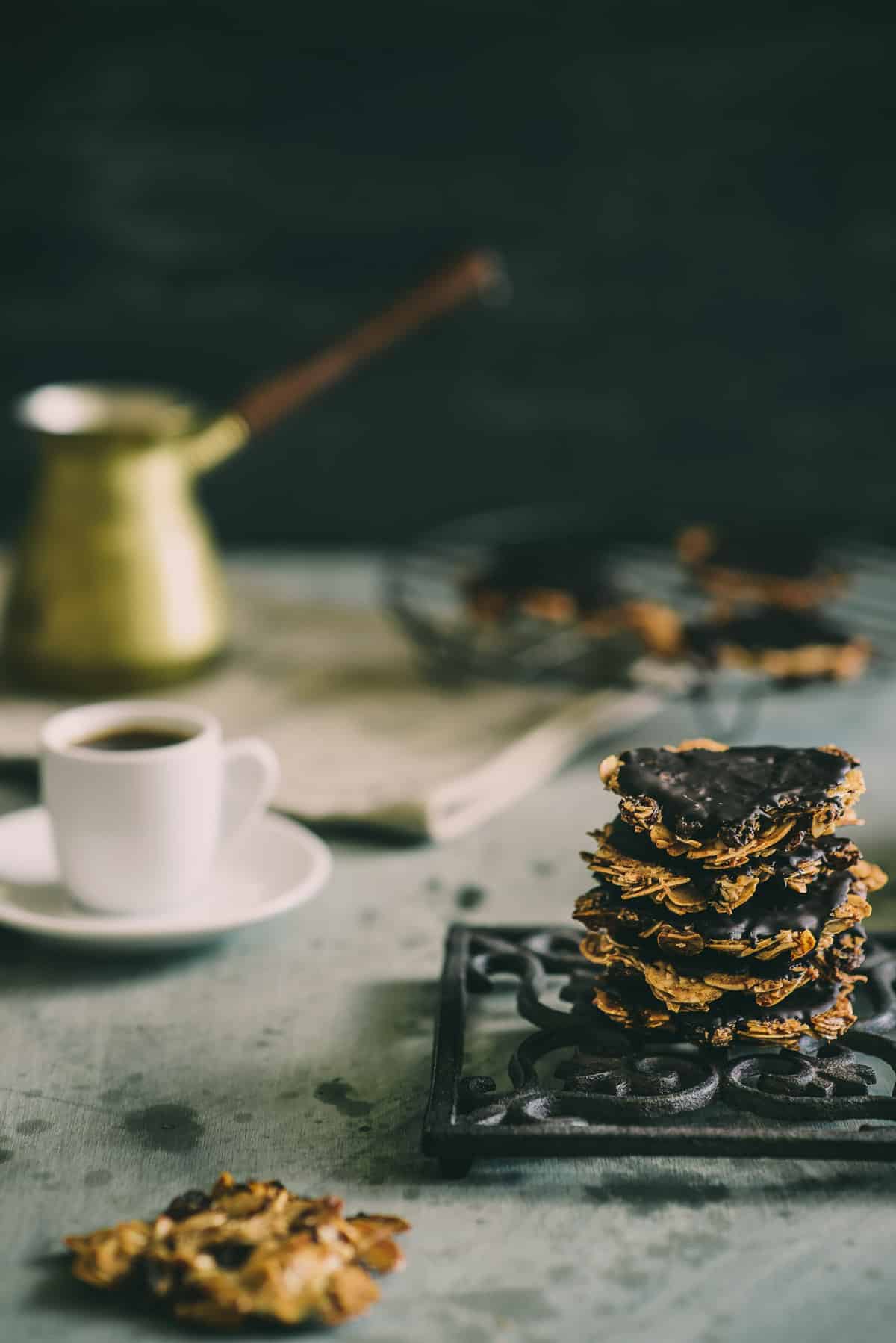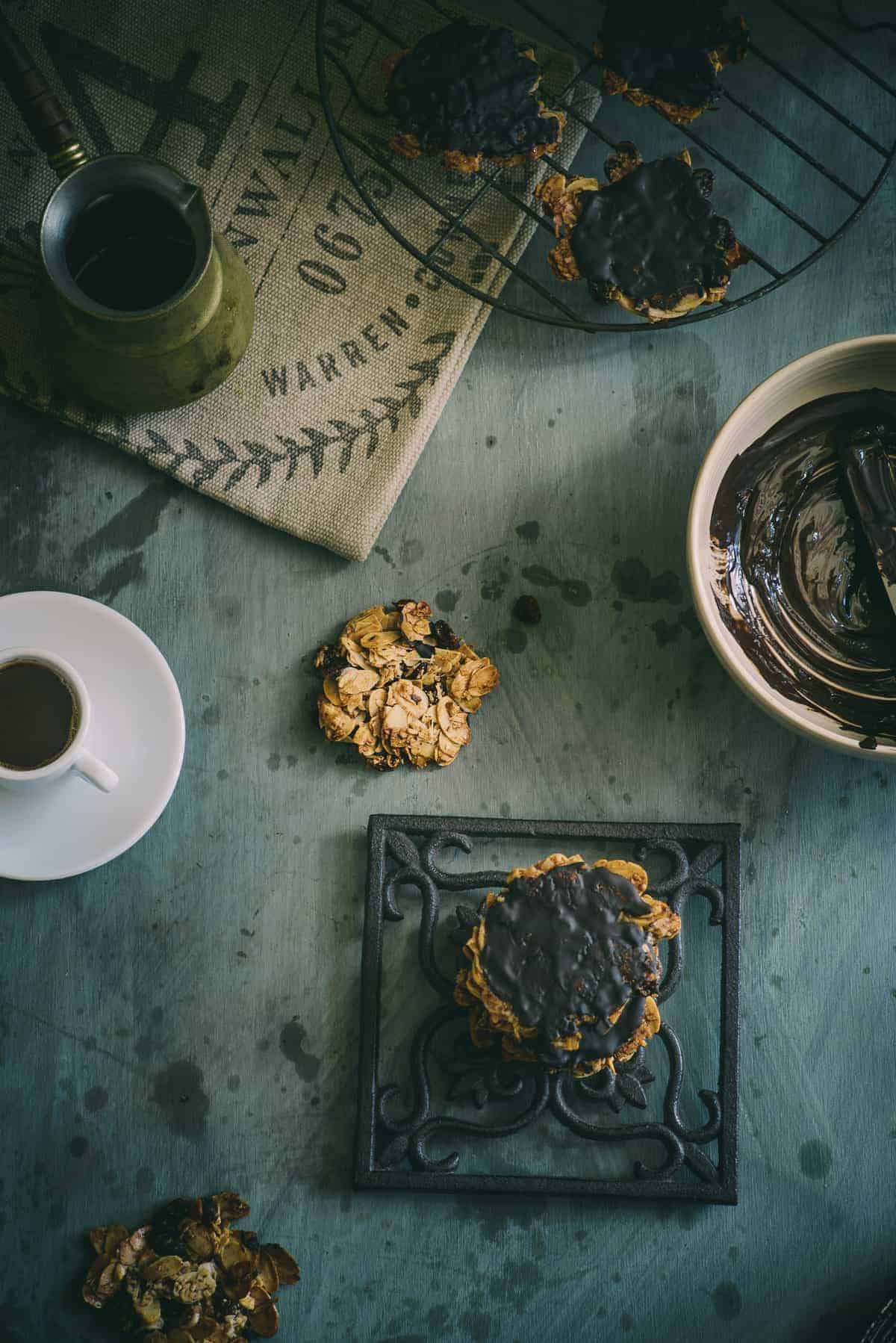 BAKLAVA FLORENTINES RECIPE
Makes 12
Ingredients:
1 ¾ cup slivered almonds
½ teaspoon ground cinnamon
½ teaspoon ground nutmeg
¼ teaspoon ground cloves
¼ cup raisins
¼ cup raw shredded coconut
¼ cup honey
1 egg white
1 tablespoon coconut oil
100 grams dark coocking chocolate
1-2 tablespoon coconut oil
Instructions
Preheat your oven to 180 deg C and line a baking tray with baking paper.
In a large bowl combine the almonds, cinnamon, cloves, raisins, coconut, honey, egg white and 1 tablespoon of the coconut oil.
Scoop out heaped tablespoons of the almond mixture and lay on baking tray. Use the back of the spoon to flatten them out and keep their circular pattern.
Bake for 15-20 mins until browned on the edges and allow to cool on the tray. Once cooled remove them gently and place on a cake rack.
Melt the chocolate and mix with the coconut oil and using a spatula spread the ganache on the flat side of the florentine, ensuring it is well covered. Allow the chocolate to set before eating.