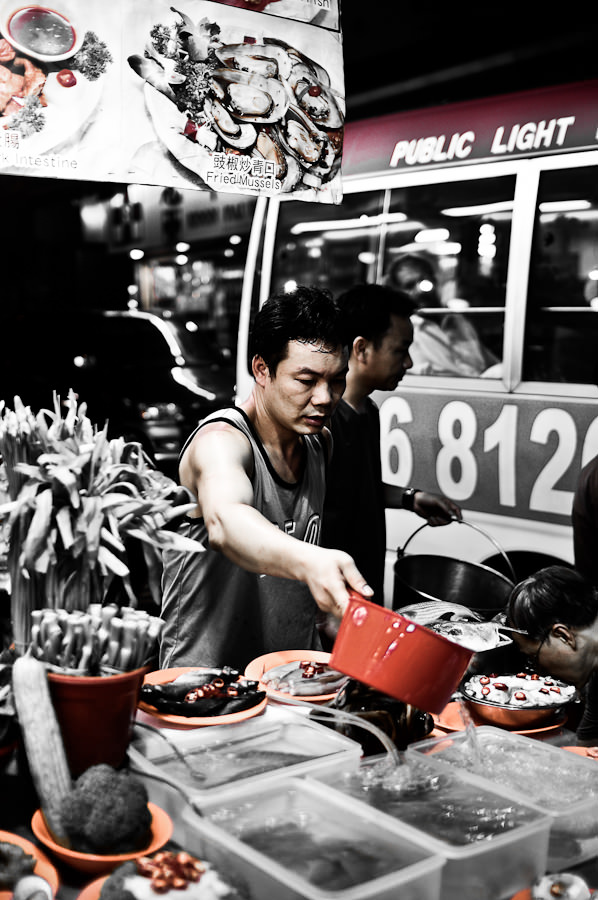 When I last blogged about Hong Kong I wrote about the many eating options available on this vibrant, busy island. Cheap and cheerful, high end dining or yum cha (dim sum)-the options are endless. As I explained before, Kowloon is my favourite part of Hong Kong. It's busy, "in your face" environment leaves you with no surprises. On this night we decided we wanted something local and outdoors.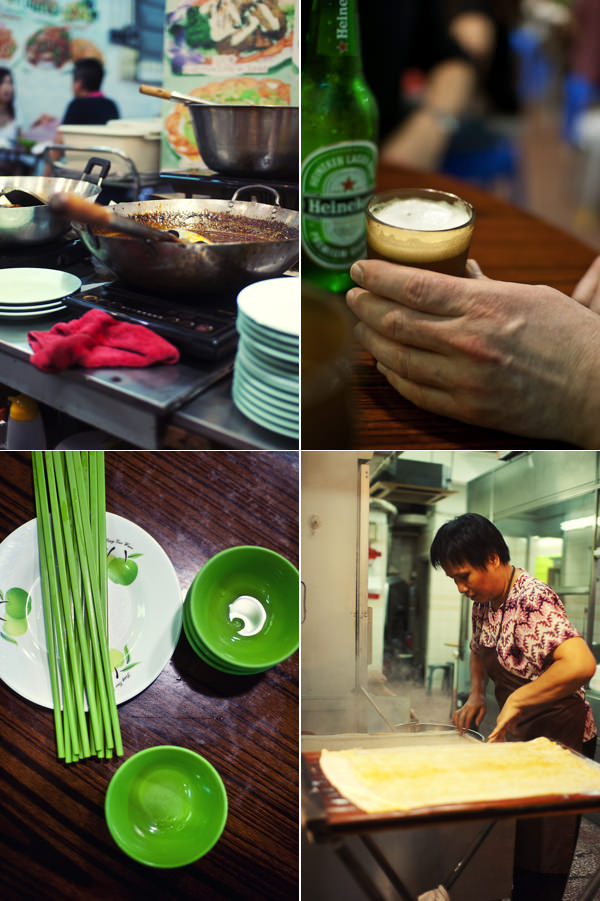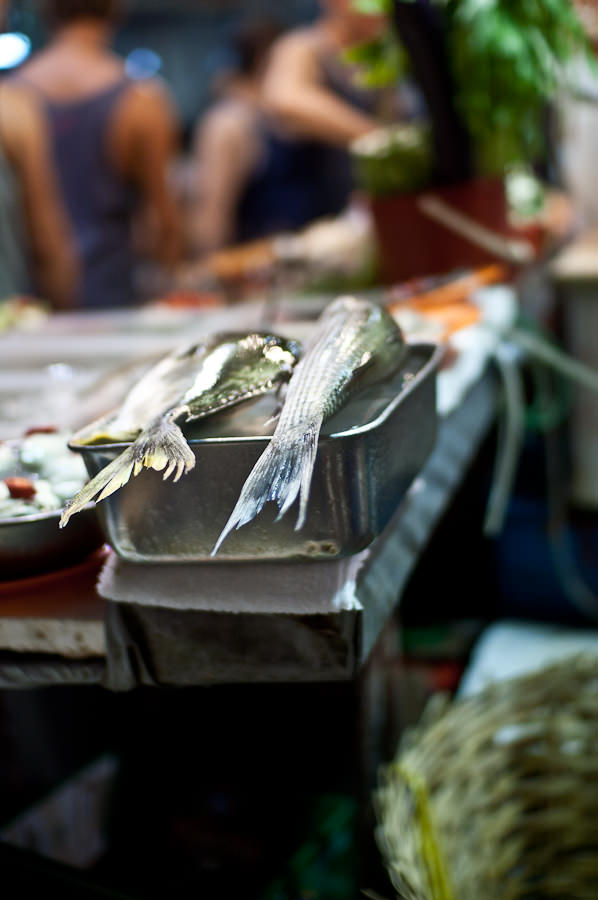 Along the Temple street markets you will find a myriad of eating options including dining "al fresco". Laminex table and chairs litter the open streets as hawkers try to lure you to their outdoor restaurants. It's a whole lot of fun trying to get a table (because it's crazy busy) but there's always a spot somewhere!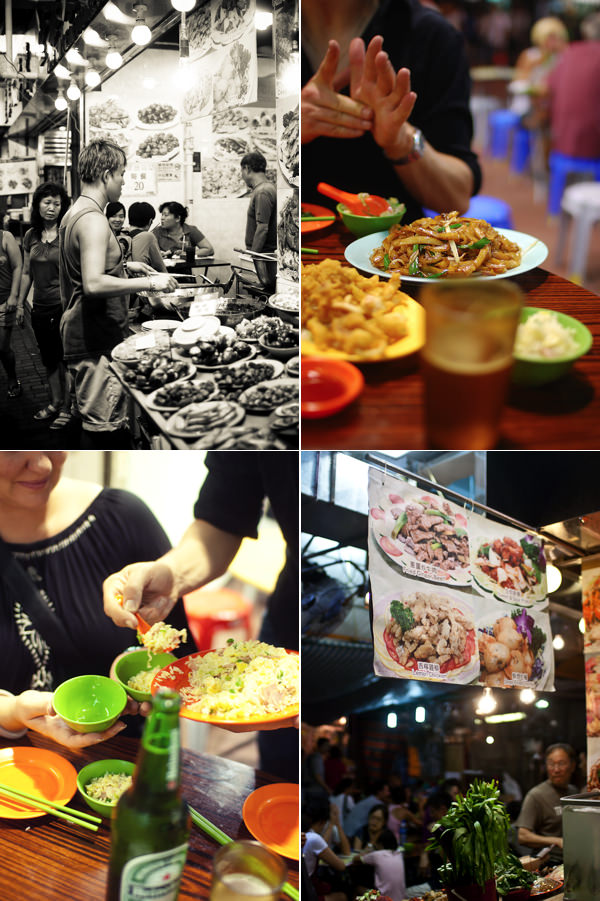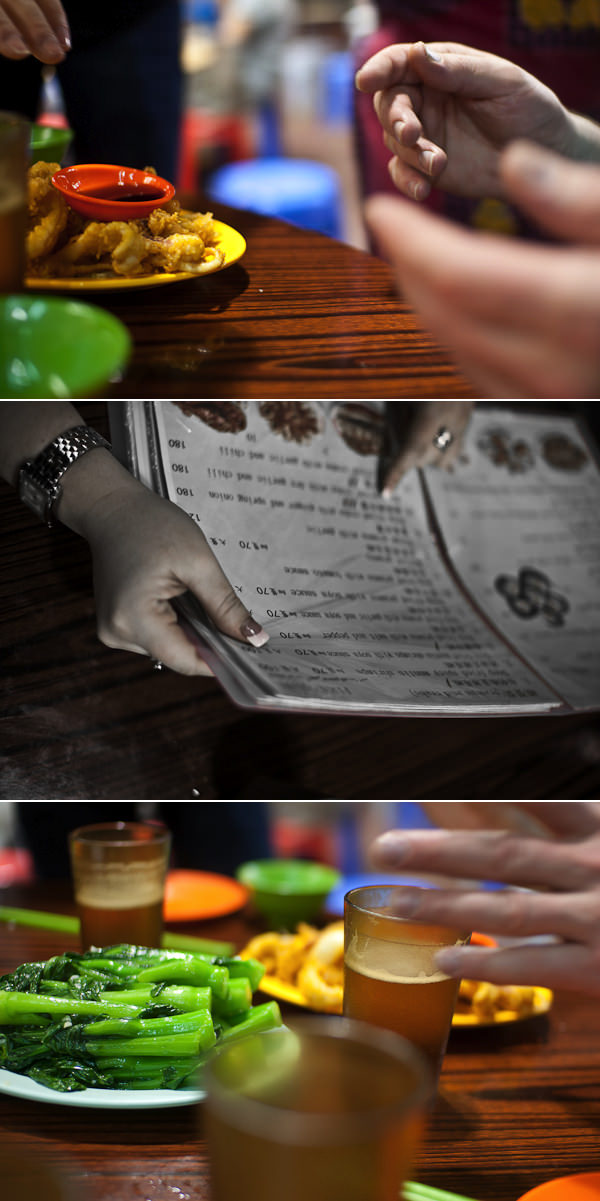 The eating options range from Cantonese influenced dishes, noodles (and I mean lots of noodles!) seafood and a myriad of greens. And let's not forget the many Heinekens to wash it all down!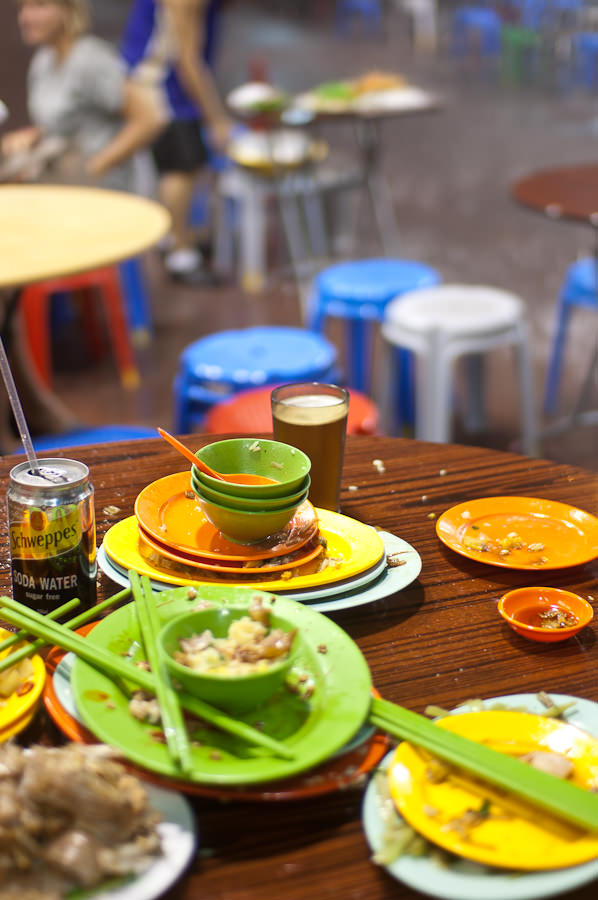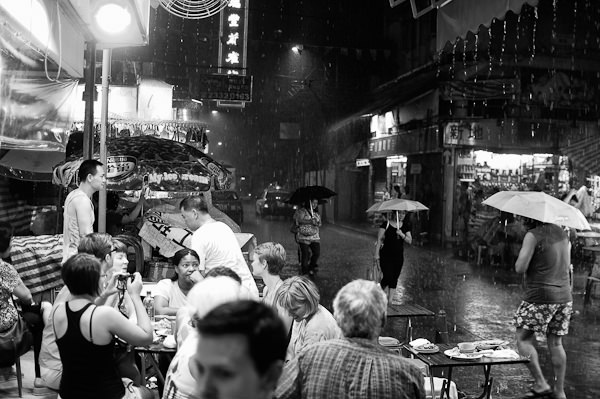 On this visit last July,the weather was really hot with high levels of humidity. As soon as we had finished our 18 course extravaganza (there were seven of us!) all I wanted to do was plonk myself in an air conditioned bar and drink more beer. Mother Nature had other plans for us though. The heavens opened and you should have seen the rain! Everyone ran for whatever cover there was nearby and waited the storm out. I think calling it a "storm" is being kind. For about fifteen minutes it felt like a typhoon! And then it was over. Just like that, it stopped. The tables and chairs were wiped down and business resumed as per normal. LOL! I was glad I had my camera with me and I hope you enjoy some of these memorable snaps of the mad weather and food.