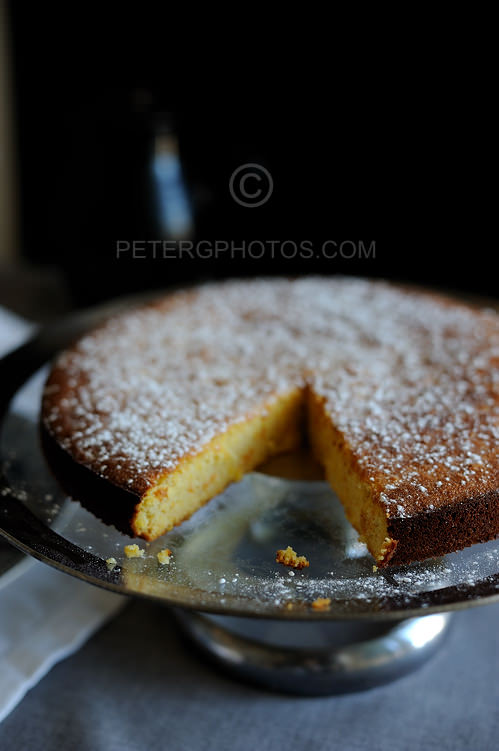 There really is no better way to describe this cake. The orange flavour is so intense and for those of you who love citrus, you'll be reaching for a second slice. Along with a few other ingredients, it contains two whole boiled oranges, and almond meal. It's dense, moist and contains no flour at all. My recipe today comes straight out of Stephanie Alexander's, "The Cook's Companion". A.k.a the Australian Bible of cooking. Stephanie has adapted the recipe from Claudia Roden, who refers to it as Middle Eastern orange cake. I'm going to simply call it orange almond cake. Whatever you want to call it, it really is a special treat. I prepared the cake as part of a dessert course, for a dinner party I was hosting recently. I served it with very thick cream and accompanied it with coffee and muscat. I urge you all to make this orange almond cake today. You will not be disappointed.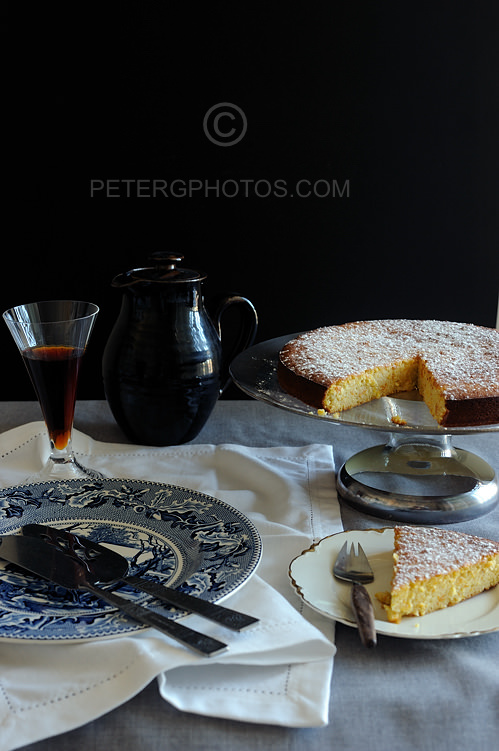 RECIPE FOR ORANGE AND ALMOND CAKE
2 large oranges which have been boiled
6 eggs, lightly beaten
250 gr of ground almonds
250 gr of caster sugar
1 teaspoon of baking powder
*I boiled the oranges the night before and allowed them to cool overnight before I prepared the cake the next day*
Boil the oranges, barely covered in water in a covered saucepan for 2 hours.
Once cooled, cut them open, remove any pips and chop into rough segments, including the rind.
Preheat the oven to 190 deg C and butter and flour a 24cm springform pan.
Blend the oranges and eggs quite thoroughly in a food processor.
Mix the ground almonds, sugar and baking powder in a bowl and add the orange mixture and whisk it all together to combine.
Pour the batter in the cake tin and bake for 45 mins to 1 hour.
Once cooled turn it out on a cake rack and dust with icing sugar.
Serve with thick cream.