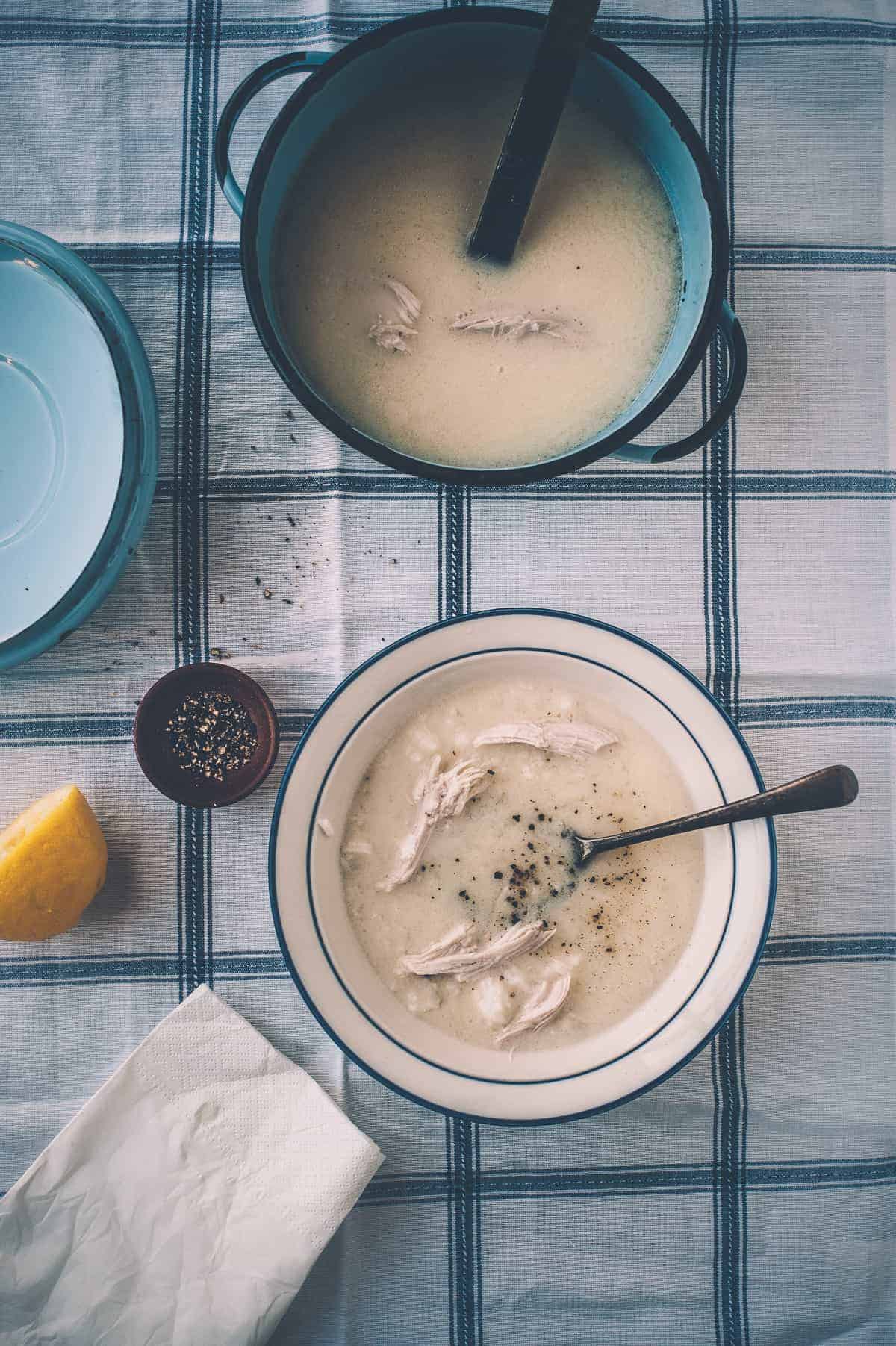 Today marks the first day of Spring here in Australia.
Whilst it's all fine and dandy to harp on about "rejuvenation" and "reinvigoration" my sinuses think otherwise!
Yes, I'm one of those sinus sufferers that looks forward to this time of the year with mixed emotions.
As we speak, my eyes are watering and I have this uncontrollable urge to sneeze madly.
I can also feel that my body is weaker. You see, my sinus pains usually end up turning into a cold. Double whammy!
I'm not going to feel sorry for myself either. I'm going to combat this the best way I know.
Soup.
And more specifically, "kotosoupa" or chicken soup.
A quick look through Souvlaki For The Soul and I realise that I have never featured a recipe for chicken soup!
To me, chicken soup is the perfect "pick me up" food.
There has been a lot written about its therapeutic qualities and how it can help boost the immune system in battling colds and flus.
I'm not too sure what the exact science is behind it but I suspect it has to do with a number of things. I'm sure we've all been sick at some point and suddenly felt better when mum (or dad) has served up a nice, warm batch of chicken soup.
I know it can come across as a bit of a cliche but I know I instantly feel better when I hungrily tuck into a bowl of this wonder food.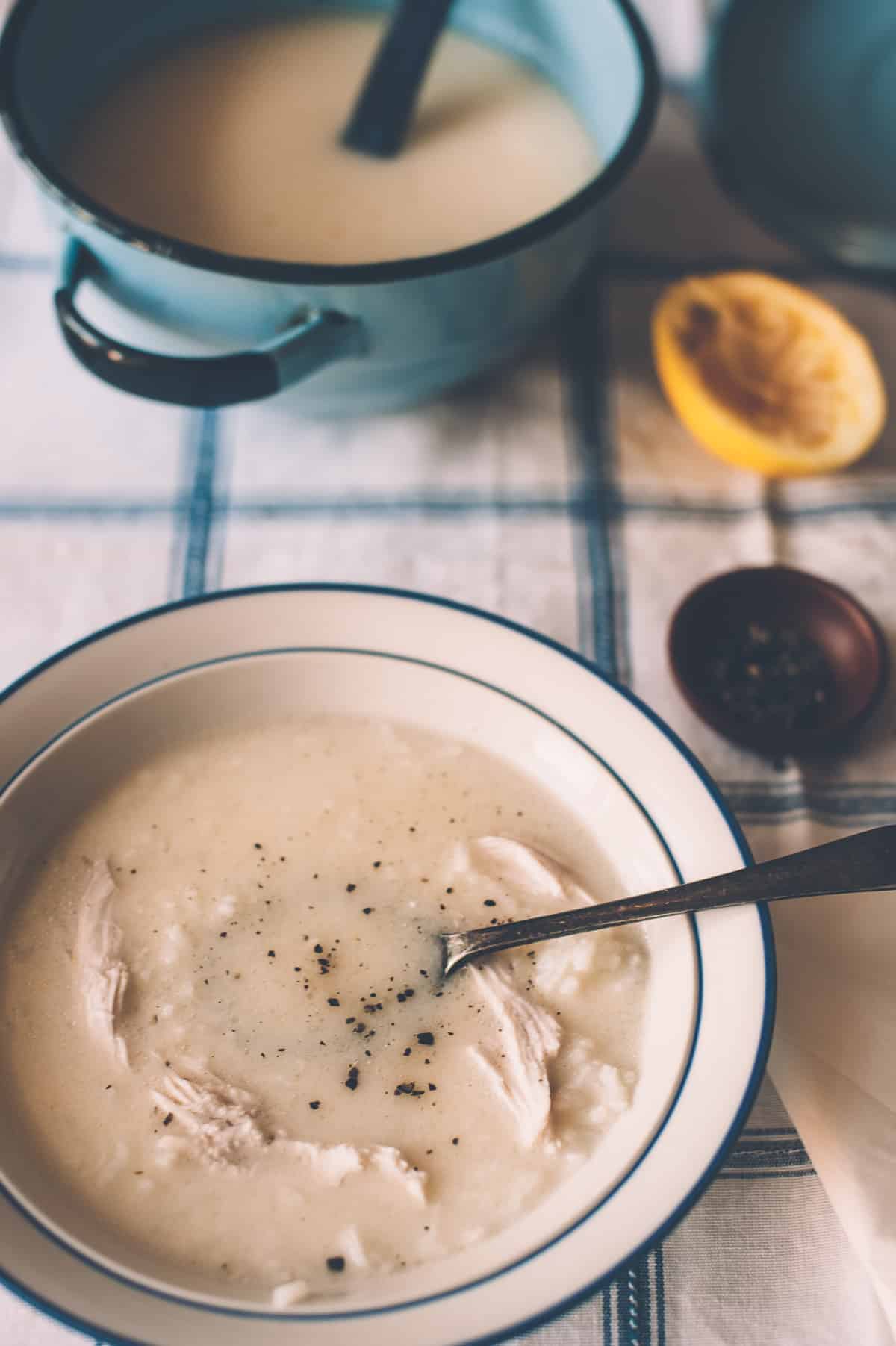 I know that every country has its own version of chicken soup.
Traditionally, I've seen it served with noodles but in my household it was always made with rice. And it was always finished off with the traditional avgolemono sauce that Greeks are renowned for. (you can find instructions to make avgolemono on my giouvarlakia recipe).
However, in the last few years I've shunned finishing the chicken soup off with this egg-lemon sauce.
I like to really enjoy the broth and consider myself a bit of a "broth guy". I still use rice and sometimes I even use Jasmine rice for something a little different. I sometimes like to further flavour my chicken soup with carrots, celery and onions.
And I always squeeze some fresh lemon juice right at the end to give it a slight tang.
The hardest part is trying to serve up that "perfect bowl". It has to be the right amount of broth, chicken, rice and veggies. (I'm a little fussy like that!).
I'm sure there are numerous ways to make chicken soup.
What's your favourite?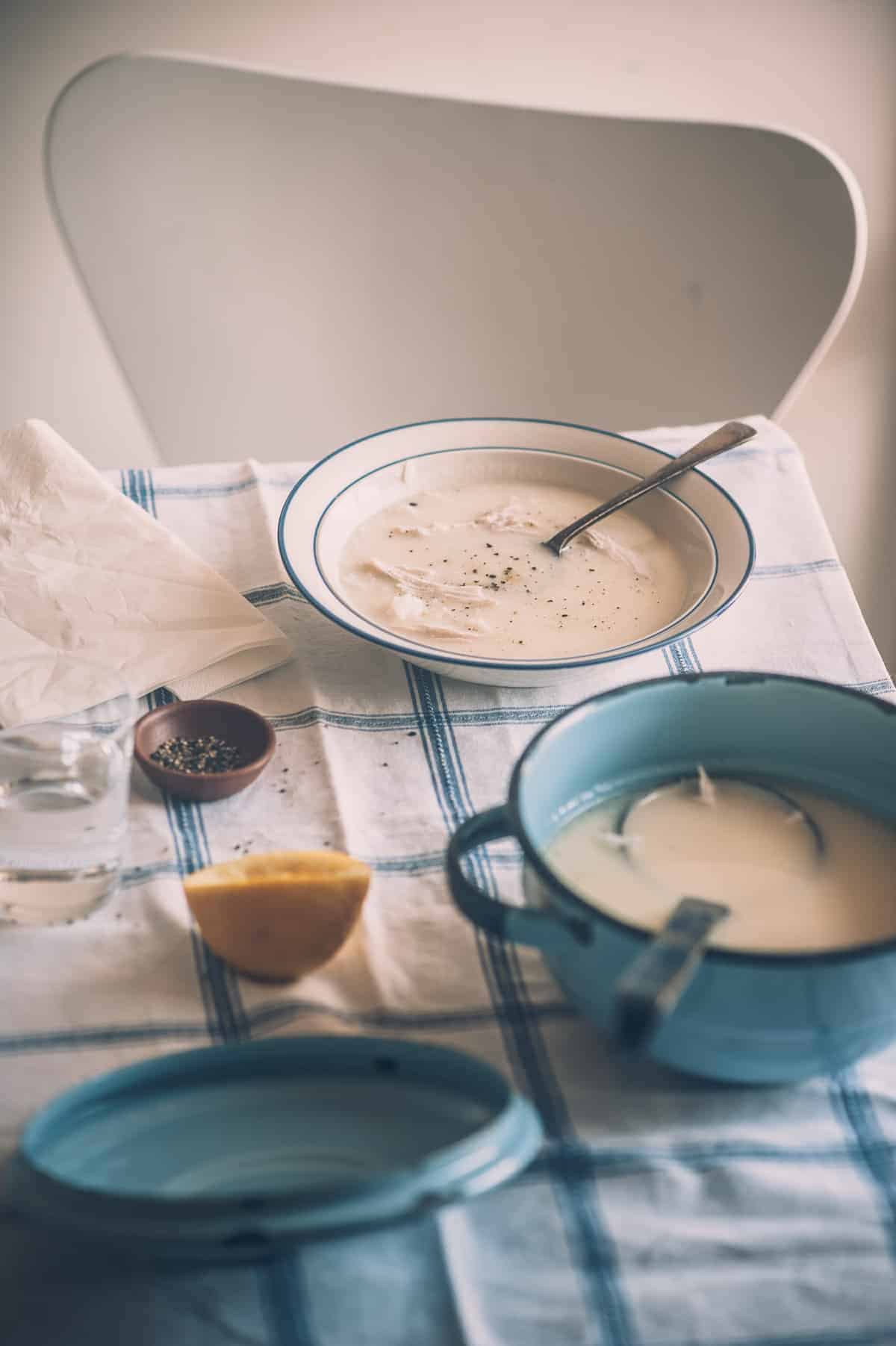 KOTOSOUPA GREEK CHICKEN SOUP RECIPE
Ingredients:
1 whole chicken, cleaned thoroughly and trimmed of any excess fat
Enough water to cover the chicken in the pot
2 medium sized carrots, thickly sliced
2 stalks of celery, thickly sliced
1 onion cut into quarters
20g butter
1 tablespoon sea salt
½ cup long grain rice
For the avgolemono:
1 egg
juice of half a lemon
Instructions:
Place the chicken in a large pot along with enough water to cover it. Allow it to come to a boil. Lower the temperature down to medium and simmer for 40 mins. (Be sure to skim off any scum that may rise to the surface).
Add the carrots, celery, onion and butter and allow the soup to simmer for another 45 mins. (the chicken will be ready when the meat starts to fall off the bone). Remove the chicken, veggies and set aside.
Pass the stock through a sieve and pour into a fresh pot. Add the rice and sea salt and simmer for a further 10 mins. until the rice is cooked.
Finally, make the avgolemono by beating the egg until frothy, add the lemon juice and whisk again. Slowly temper the egg/lemon mixture by adding a ladleful of hot stock. Whisk again and add to the soup. Stir once more, give the pot a shake and remove form the heat.
Serve with some shredded chicken in the soup and cracked pepper
Notes
If you like you may also add the cooked veggies to the soup too.