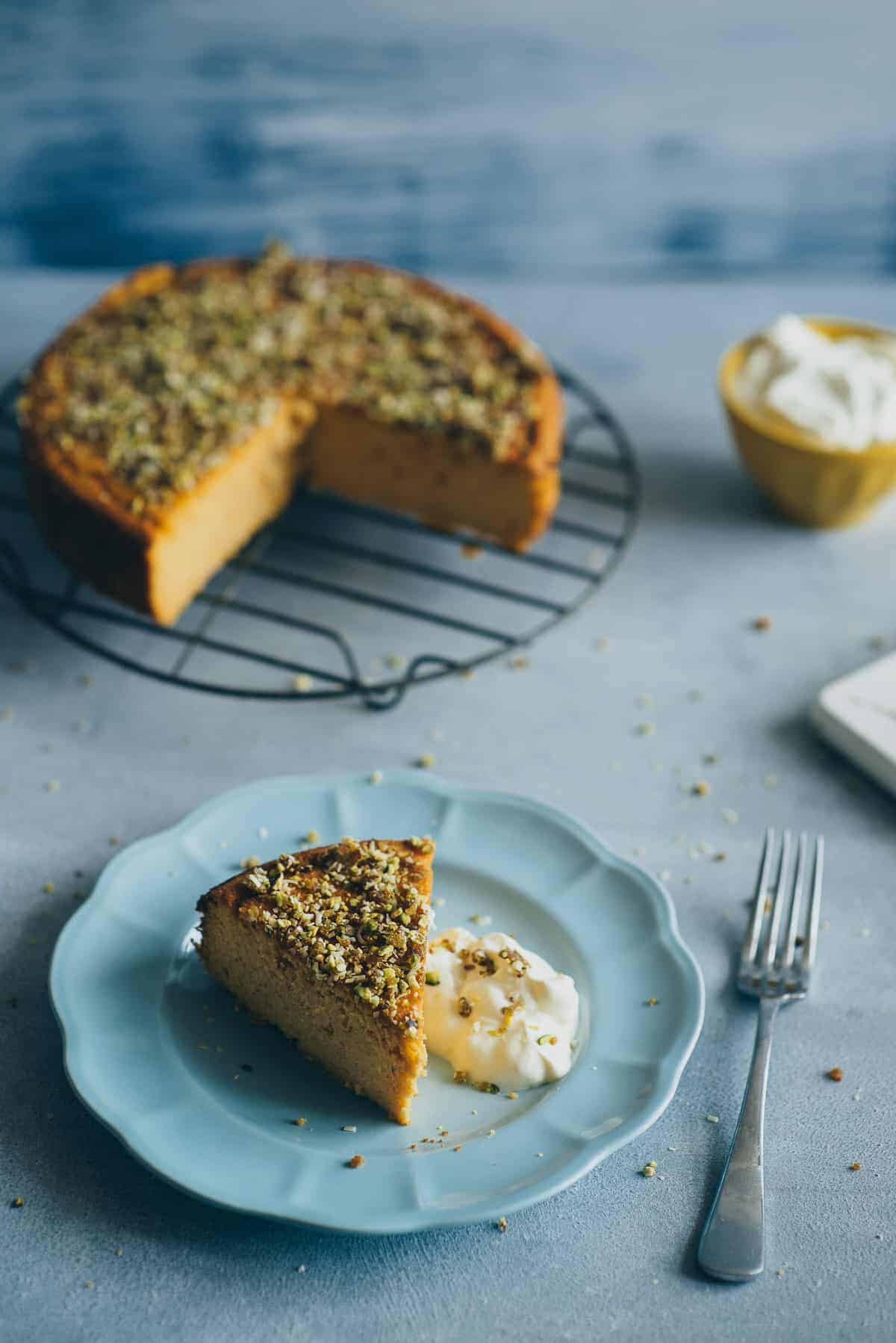 I've decided to head back and redo some of the older recipes here at Souvlaki For The Soul.
There will be no extreme makeovers. Just a little change in ingredients here and there.
Take my "intense" orange and almond cake for example.
It's one of my favourites here on the blog. As a lover of citrus how can it not be?
The original recipe is wonderful yet it contains a whopping 250 grams of sugar!
Now, I'm not here to preach about the evils of certain foods. Why would I?
I've always maintained the mantra of "everything in moderation".
But I was curious about what would happen if I swapped the sugar with some honey.
This orange and almond cake still turned out moist, yet it was a little less sweet.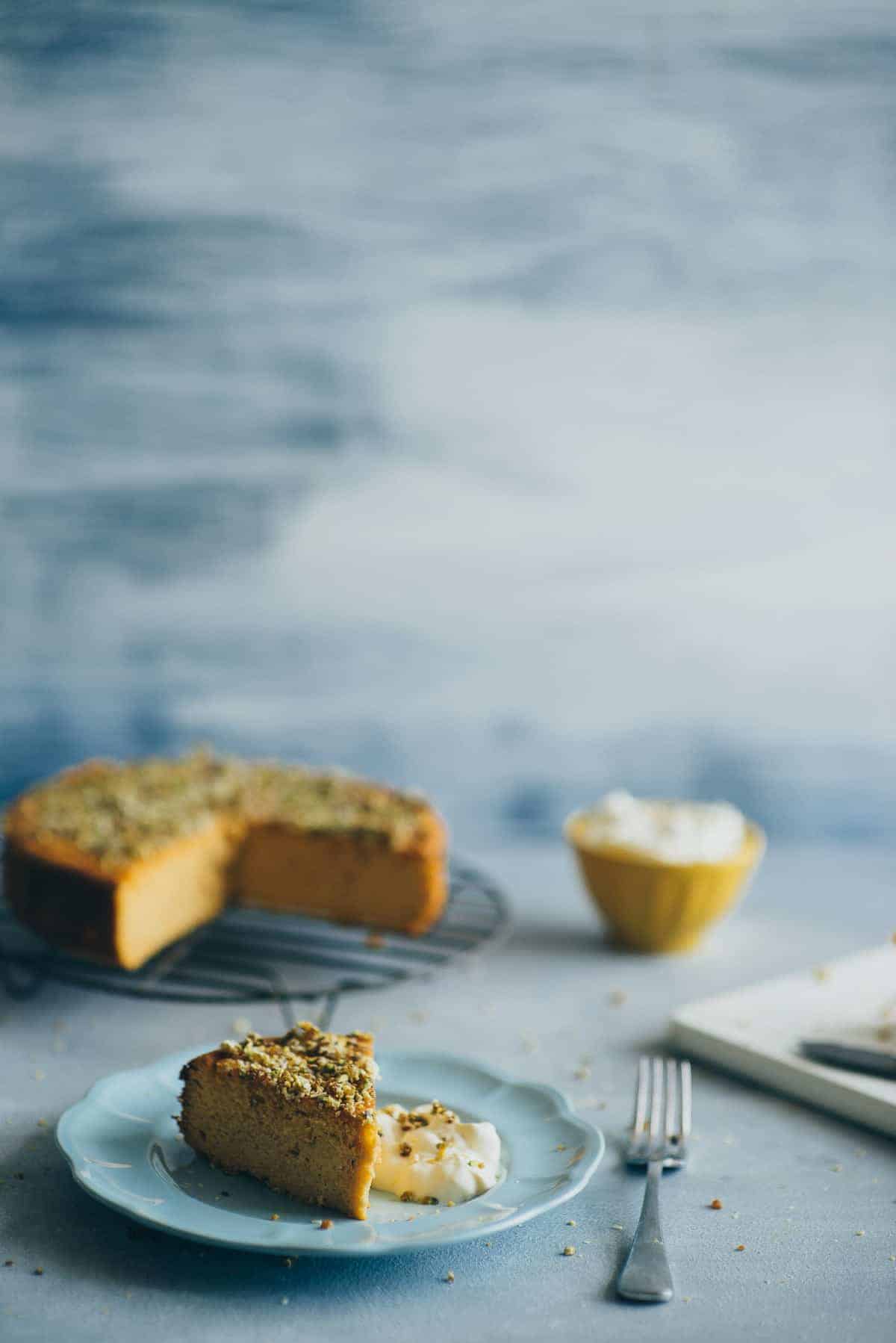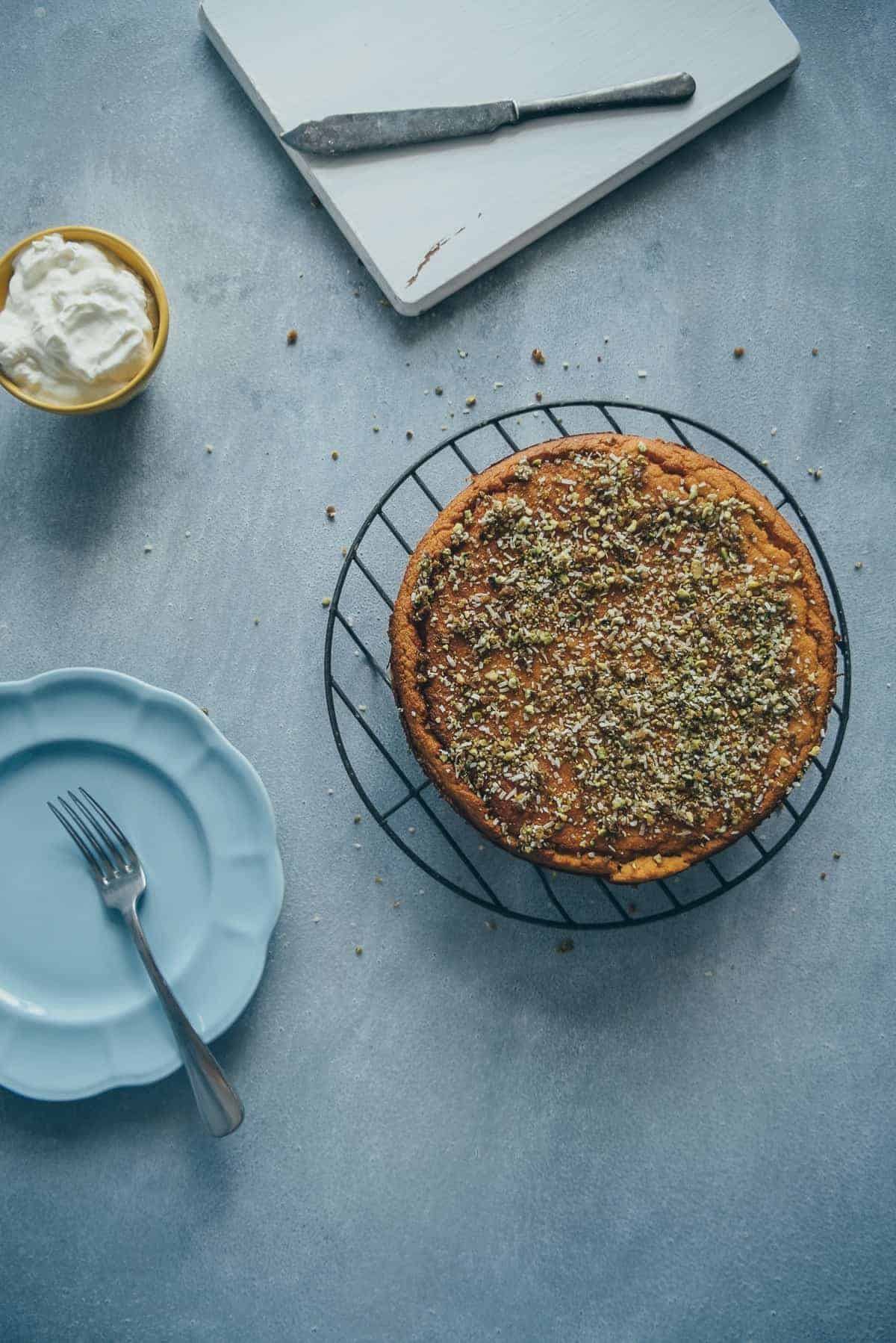 Thanks to some amazing navel oranges that were almost bordering on being blood oranges, they added a little natural sweetness too.
The other thing I did was to swap the icing sugar on top with a "crumble". It's not really a crumble. I've bleneded a few dates, some raw coconut and pistachios for a nice contrasting crunch.
It was served it up with some very beautiful, thick Greek yoghurt for that much needed afternoon treat!
Enjoy folks and have a great weekend. See you next week with some more recipes.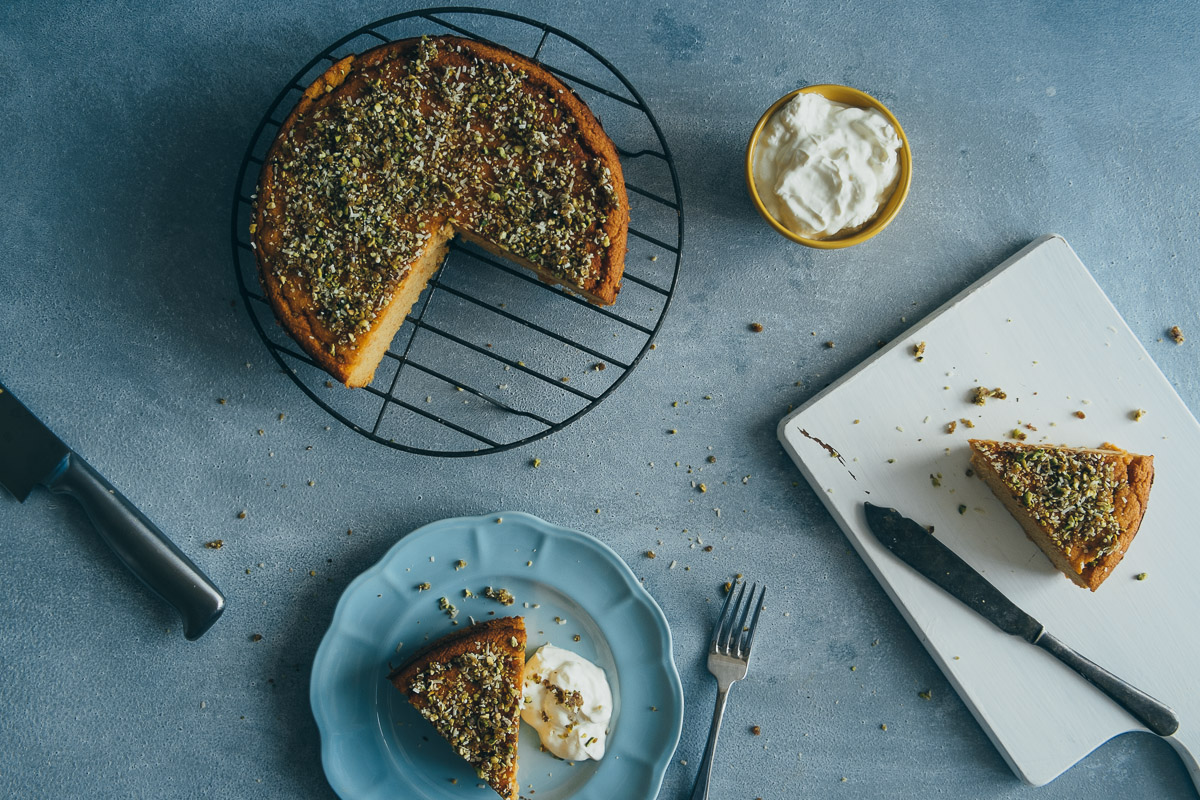 ORANGE AND ALMOND CAKE RECIPE
Serves 8
Ingredients:
2 large oranges
5 eggs
125 ml honey
1 teaspoon vanilla paste
250 grams blanched almond flour
1 teaspoon baking powder
For the crumble:
2 dates
¼ cup raw shredded coconut
¼ cup raw shelled pistachios
Instructions:
Start off by boiling the oranges. Place them in a saucepan and use enoough water to just cover them. Bring to the boil and then simmer for 2 hours. (Turn them occasionally and top up the water if it's getting too low). Once the oranges are cooked, drain them and allow to cool completely. Once cooled chop them into even rough chunks (skin and all!) and remove any seeds that may be present.
Preheat your oven to 190 deg C and grease and line a 20cm springform pan.
Place the cooked, chopped orange segments along with the eggs, honey and vanilla in a food processor and blend for a minute until well combined. Add the almond flour and baking powder and blend until you have a smooth batter.
Pour the cake batter into the springform tin and cook for approx 50 mins to 1 hour. Insert a skewer to see if the centre part of the cake is completely cooked.
Allow the cake to cool in the pan for 10 mins before releasing it and allow to cool on a cake rack completely before topping it with the crumble.
To make the cruble combine the dates, coconut and pistachios in a food processor and blend until the mixture resembles a coarse meal. Sprinkle the crumble over the cake and serve with thick Greek yoghurt.