These pineapple popsicles are a refreshing way for adults to enjoy their cocktails. If you're sweltering in the heat - make a batch of these to help you cool down.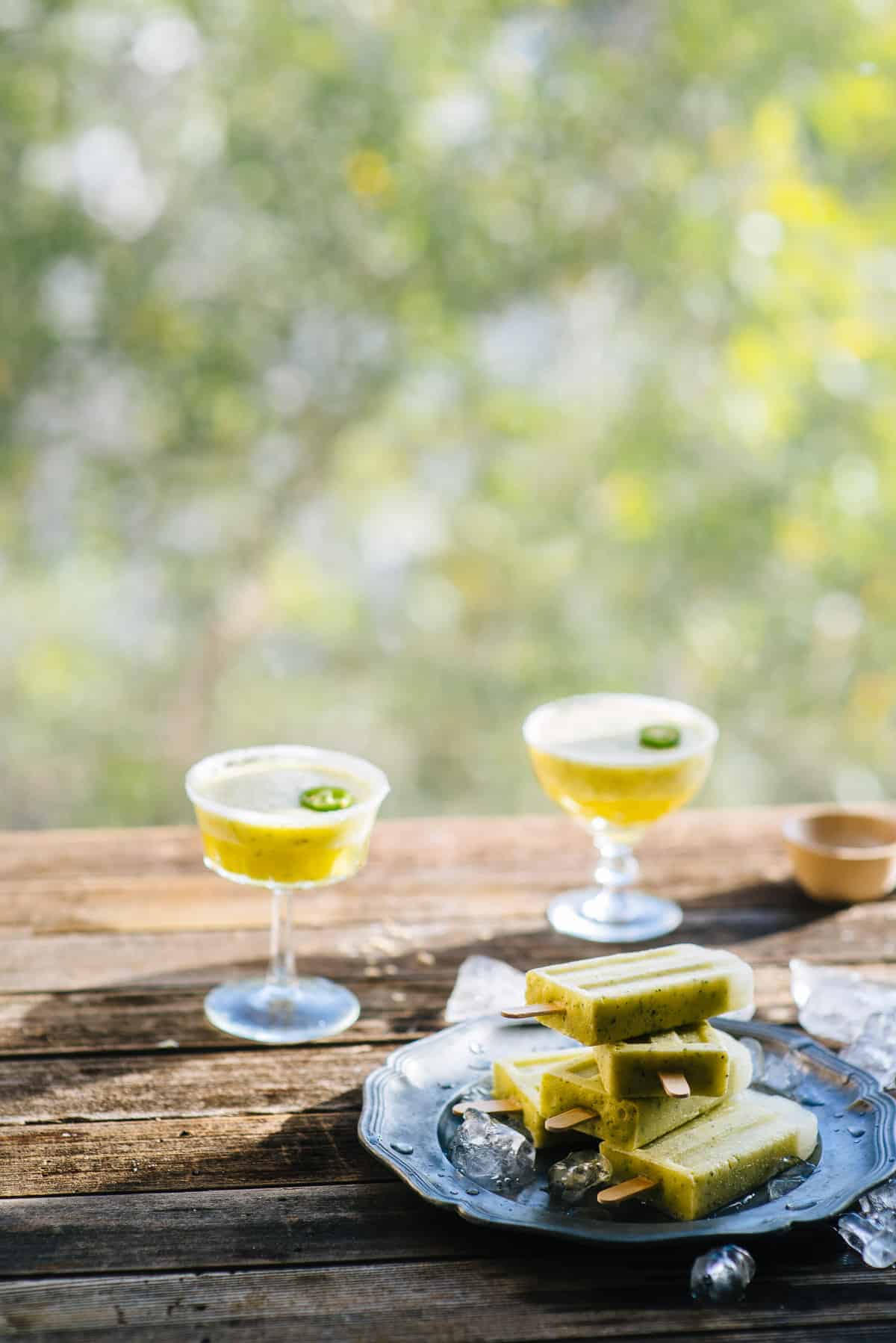 You'd think I'd be happy making a Margarita and just enjoying it in the current heatwave.
No.
Not me.
I have to take it one step further.
I was really eager to get my ice pop moulds out again. And I really wanted to turn an ordinary pineapple Margarita into pineapple popsicles (for adults only - omit the alcohol if making for the kids!).
And what a success they were!
Considering that I don't drink very much, these alcoholic ice pops were every bit as refreshing as I hoped they would be.
My subjects for the evening, i.e. my willing friends raved about them. They found them to be the perfect antidote in the current humidity.
Ha! Nothing like a little alcohol to change your "perception"!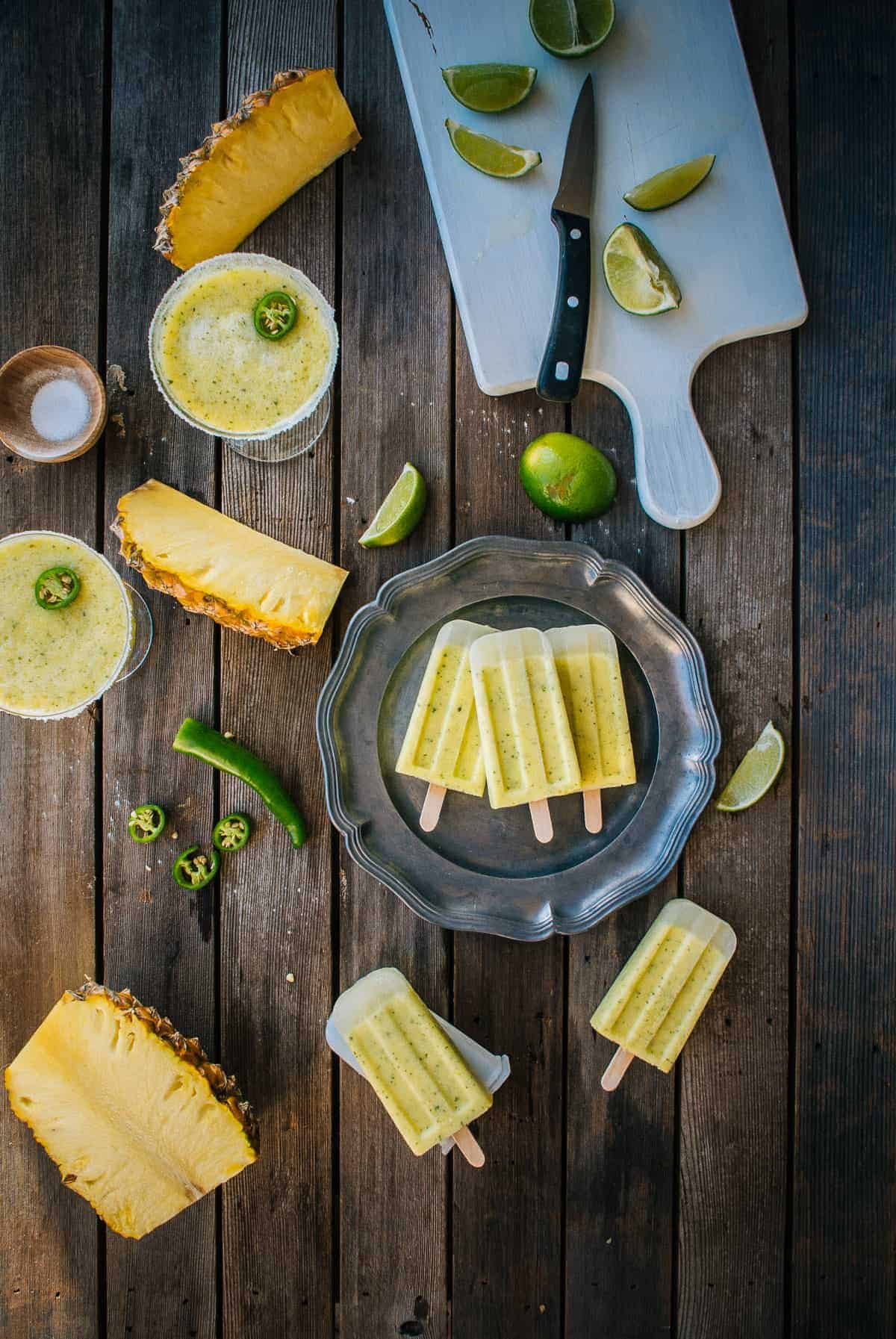 🥘 Ingredients
3 cups pineapple, fresh, cut into even chunks
½ lime zest
¼ cup lime juice, fresh
2 pinches sea salt
2 teaspoon sugar, caster
2 tablespoon mint, freshly chopped
⅓ cup Tequila
2 tablespoon Triple Sec, or Cointreau
My pineapple Margarita mixture consists of freshly chopped pineapple, mint, lime juice, salt, a touch of Cointreau and tequila. It's probably not "authentic" to the roots of the drink, but I'm only going by what I have tasted in the past.
There also seems to be a little "debate" surrounding this iconic drink. However, I think the main thing we can agree on is the tequila.
Make sure your tequila is of good quality. Don't be tempted to use anything that resembles methylated spirits.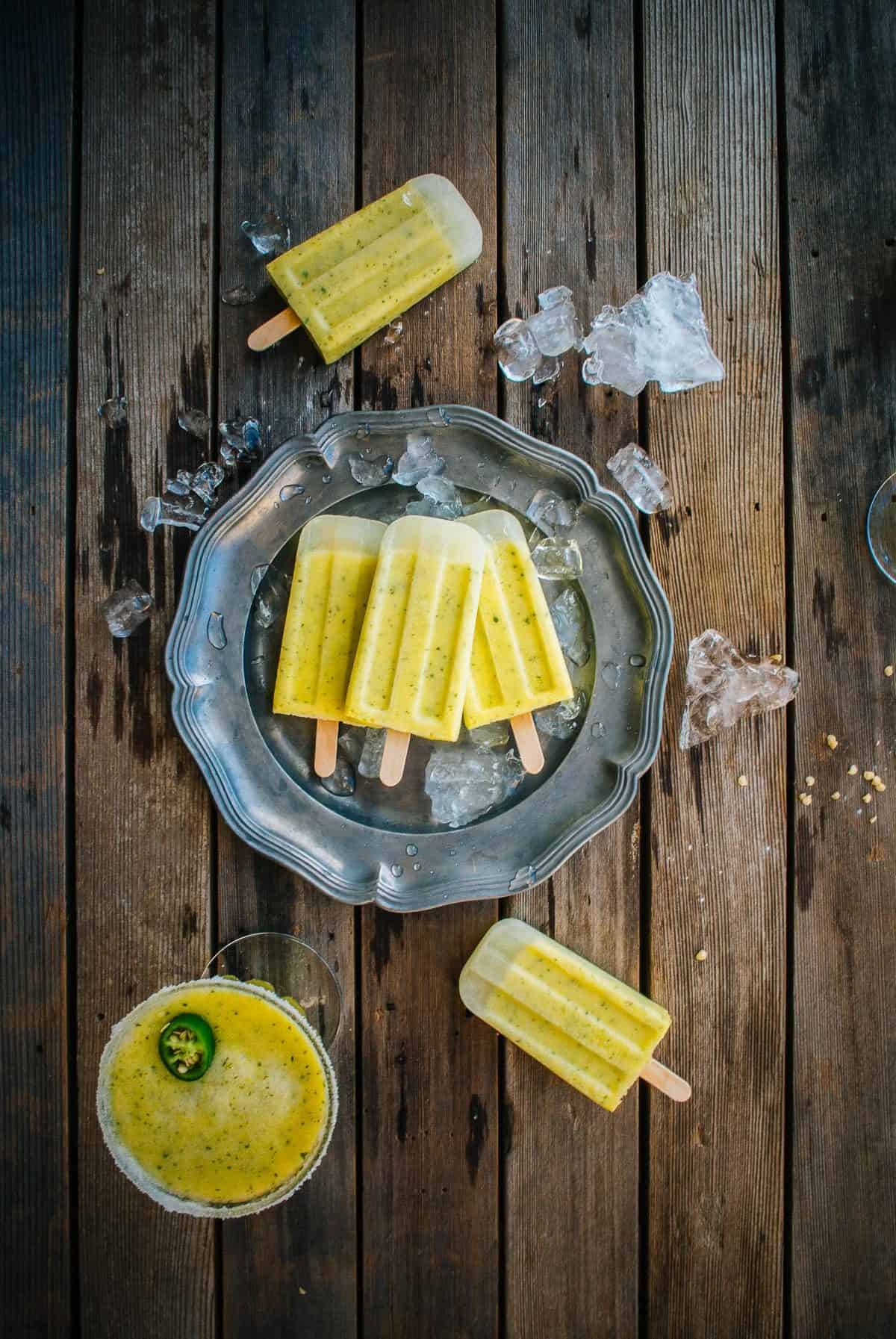 🔪 Instructions
Blend all the ingredients in a blender or food processor until well combined.
Pour the mixture into the ice pop moulds and place in the freezer for 2 hours.
When the mixture is semi-set pierce an ice cream stick through the centre of each ice pop.
Place back in the freezer and allow them to set overnight before serving.
To serve them, run the moulds under warm water for 10 seconds to set them loose and serve immediately.
👪 Serving size
Strangely I ended up with 5 popsicles - even though the pineapple popsicle mold I used holds 6. No drama!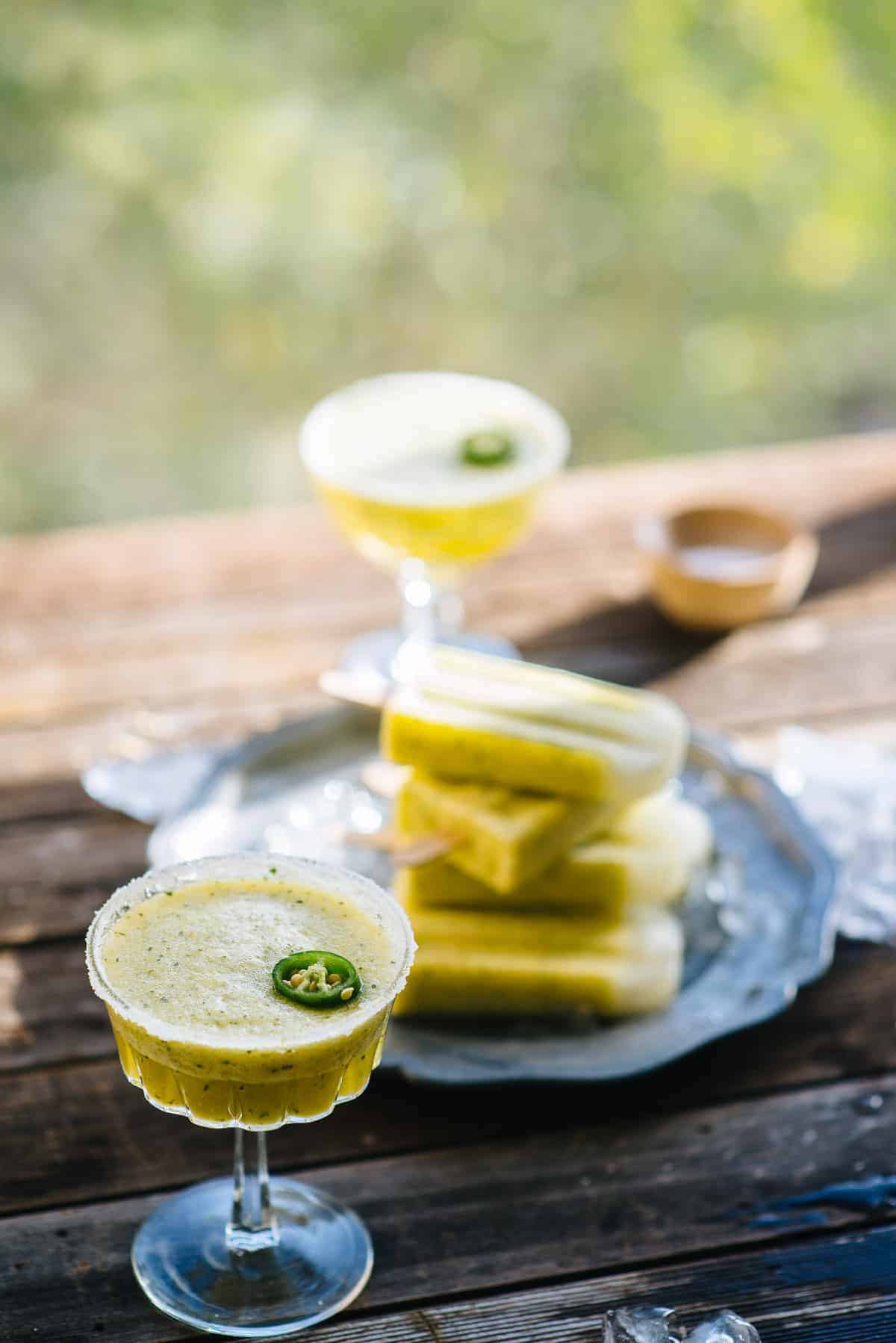 📖 Variations
If you can't be bothered with the whole alcoholic ice pops thing - just add a little ice to the above ingredients and blend in a high-speed blender.
Before you can say "Ole!" your taste buds will be thanking you!
Alternatively you may wish to try these other ice creams I have made on the blog.
📋 Recipe