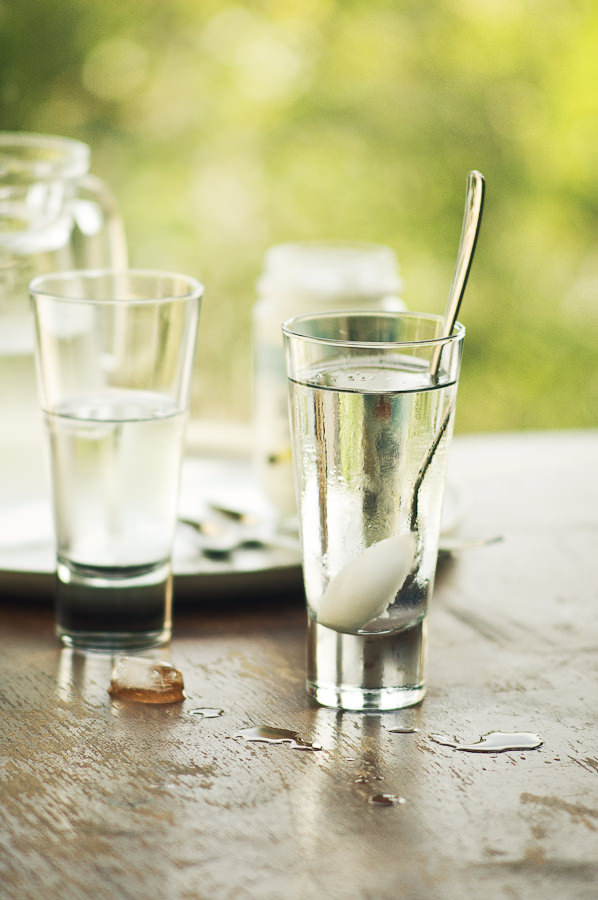 If any Greeks are looking at these pictures they will immediately recognise this as "βανιλια" or "βανιλια υποβρυχιο". This literally translates as vanilla and vanilla submarine.
In Greece, vanilla fondant is often served as a "spoon sweet". You dip your spoon in the fondant, scoop a little, dunk it in a glass of cold water and lick it like a lollipop. The longer it's exposed, the softer it becomes and the easier it is to eat this sugary goodness! You also sip the water as you proceed to finish it off.
It comes in a basic vanilla flavour and there is also one that includes the famous mastic resin from the island of Chios.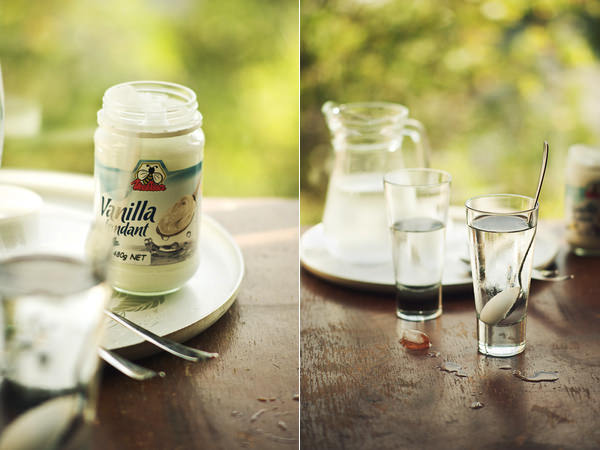 I remember the first time I had a friend over from school and my mum served this on a hot day.
He was beside himself!
To be really honest, I haven't had it in years. It's just when I saw it the other day I had to buy it. It reminds me of the seventies, the era of my childhood. And it was something I wanted to share with you!
I know there are going to be people who look at this and think "I ain't touching this stuff...it's full of sugar". Yes, it is full of sugar (and glucose) but it's not something you're going to indulge in everyday.
It's a sweet treat best served on warmer days. And really when you consider it, it's only a teaspoon!
If you happen to buy any of this stuff (look in your local Greek or Middle Eastern deli) make sure your water is nice and cold when you serve it. The rest is pretty self explanantory. Dip. Lick. Sip! (don't try saying that too fast!...LOL!)
Cheers! And enjoy the weekend.
P.S. I just read the label and it says you can use it as a topping for cakes and biscuits. I think a batch of double vanilla cupcakes are in order soon!