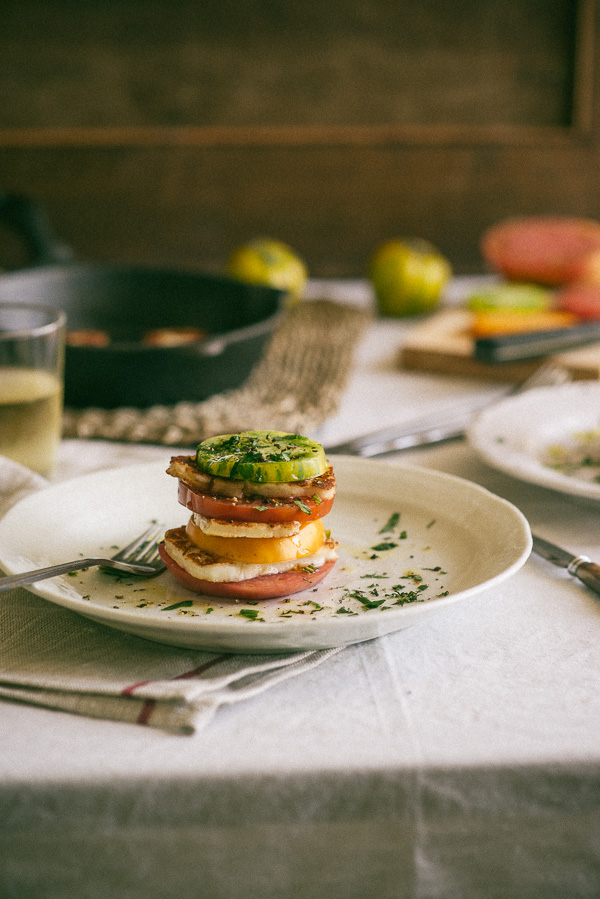 We might be approaching the end of our summer here in Australia but as far as I'm concerned the produce available at the moment, is at its peak.
Late season heirloom tomatoes are abundant.
They are everywhere!
It's such a joy to walk to the nearby farmers markets and pick up these gorgeous morsels and enjoy them ever so greedily!
And when it comes to eating tomatoes I really try to keep it as simple as possible.
There is nothing worse than trying to "over do it" with such beautiful produce.
Do you agree with me? Or amI being a tad "over zealous" here?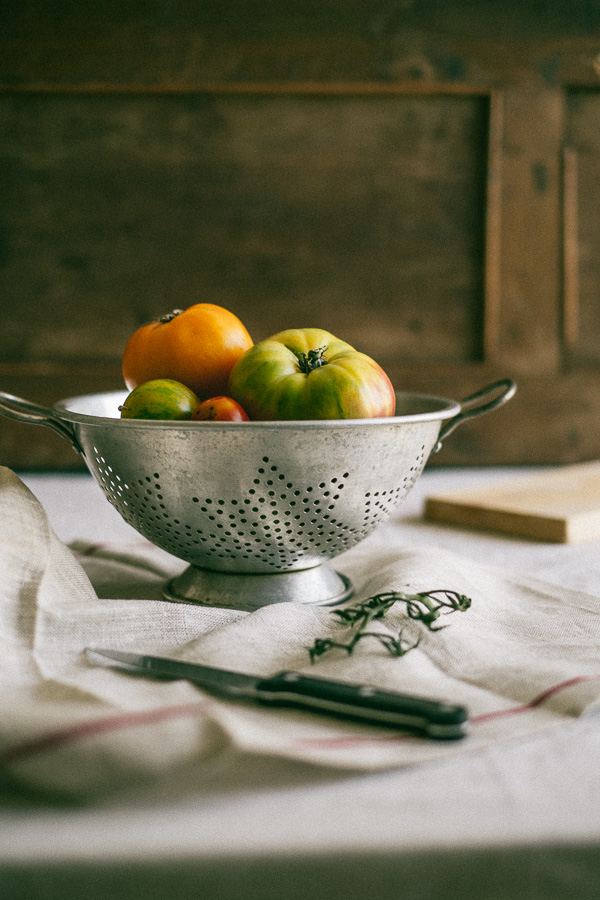 My ongoing love affair with heirloom tomatoes still continues.
Their colours, imperfect shapes and designs hypnotise me to no end.
It's amazing that something so simple can make one so happy.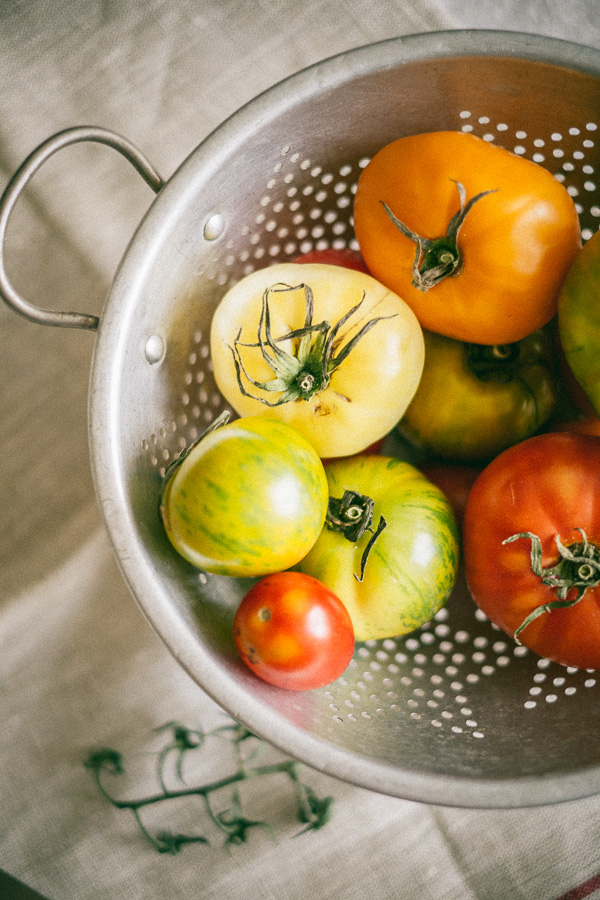 And how sweet they were.
Far better than any dessert I've eaten.
This was a natural, "sun-kissed" sweetness that lingered on my palate.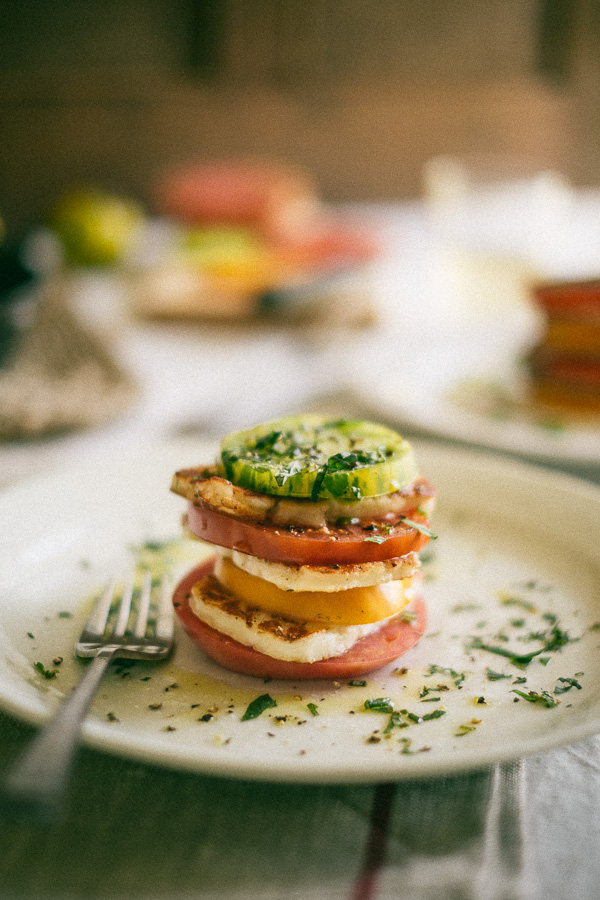 In order to bring that sweetness down a little I paired these colourful globes of juicy goodness with some pan fried haloumi.
The slightly salty, creamy haloumi worked in delicous harmony.
For presentation purposes and a little fun I decided to stack the ingredients on top of each other. The stacks were garnished with some freshly chopped mint and drizzled with some Greek extra virgin olive oil.
A nice glass of Pinot Grigio and suddenly the word "perfect" had a new meaning in the dictionary.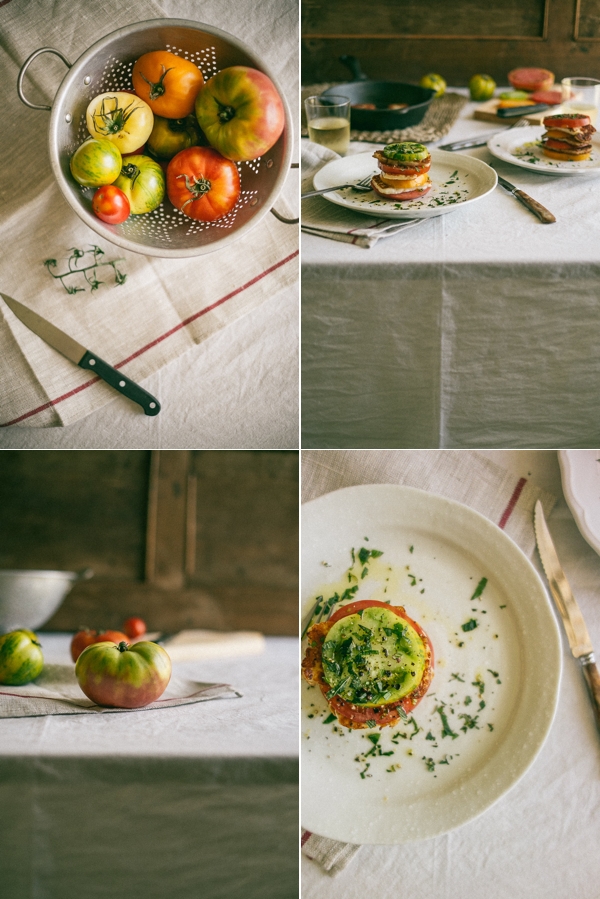 Heirloom Tomato and Haloumi Stacks Recipe
A salad of sun ripened heirloom tomatoes and pan fried haloumi
Ingredients:
heirloom tomatoes, cut into thick slices
haloumi cheese, cut into strips
chopped mint
extra virgin olive oil
cracked pepper
Instructions:
Pan fry the haloumi cheese in a hot pan for a few minutes on each side, until softened. Set aside.
Start by layering a tomato slice, then add a slice of haloumi and alternate until you end up with a stack.
Top with freshly chopped mint, a drizzle of olive oil and some cracked pepper.
Notes
If you don't want to make a stack, lay everything on its side.
Alternatively you can use feta cheese instead of haloumi