Humidity.
It needs only one antidote.
Ice cream!
Ok. By now you're probably a little over the whole showcase of ice cream recipes I've been experimenting with here on the blog.
It all started with the Irish coffee ice pops followed by my easy home made ice cream. And then I featured the gin and tonic sorbet for The Boys Club site.
And now if you'll let me, I have one more experimental recipe for you to enjoy.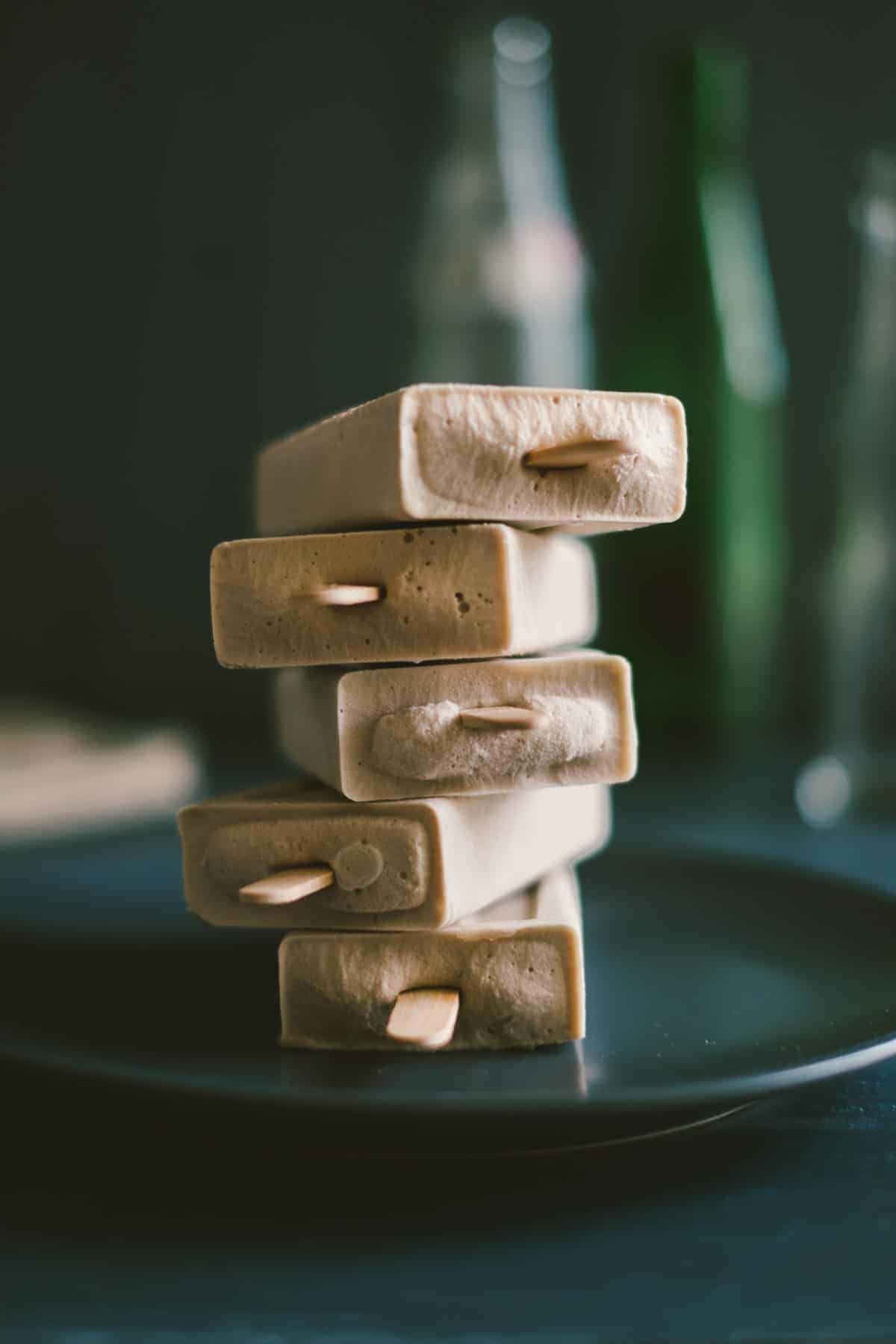 This one took a few attempts but I think I may have perfected it now.
Don't be skeptical. Similar to the raw cheesecake with berries this one uses cashews as its main ingredient. Its whizzed up in a high speed blender and you end up with a creamy "good for you" concoction.
But the fun doesn't end there.
Oh no!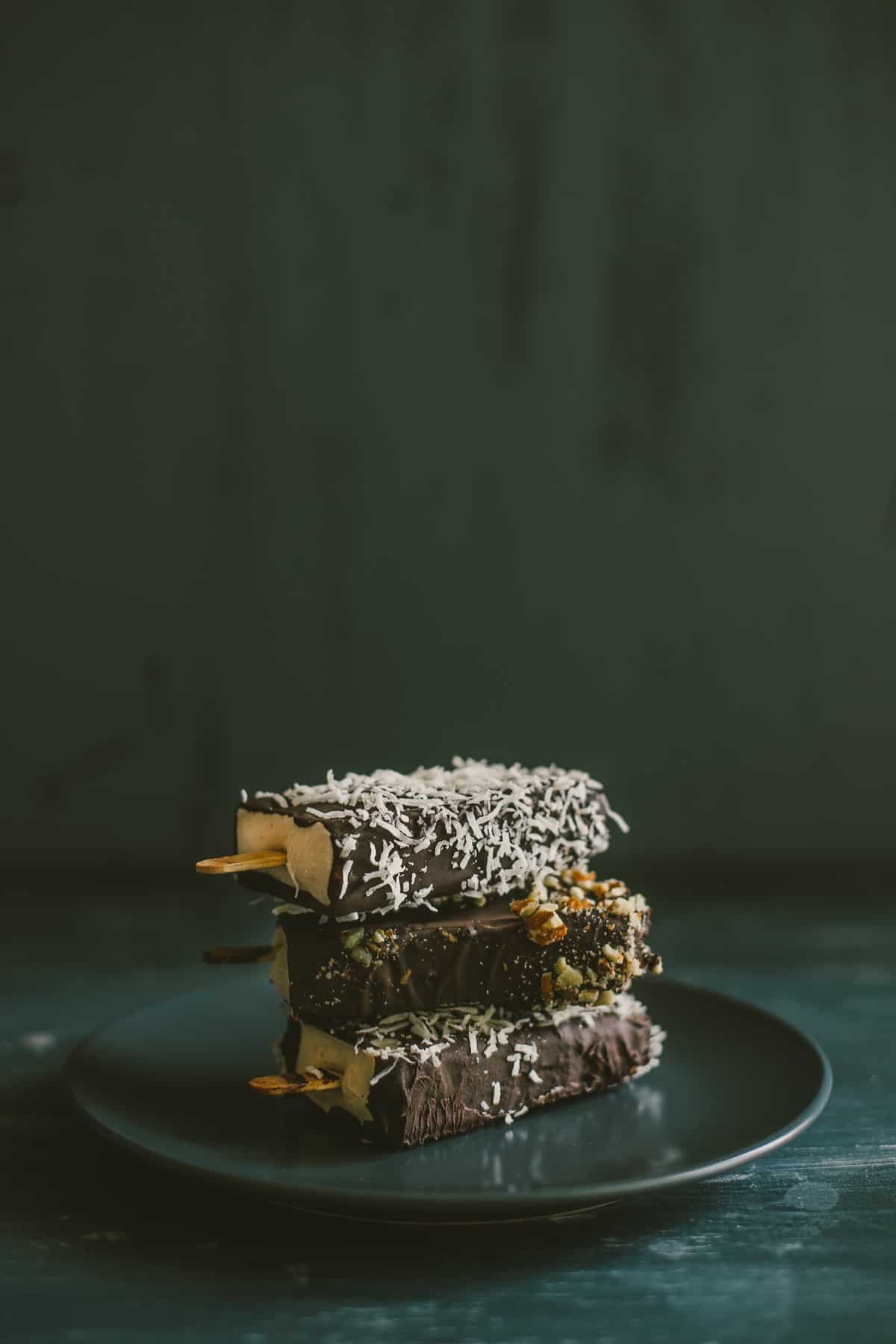 I've added a frozen banana, a little honey for an extra touch of sweetness and some vanilla.
When I first made these the taste was reminiscent of that 70's ice cream they made here in Australia called a "Barney Banana". I was obsessed with these as a child (along with banana milkshakes form the Milk Bar!).
After making them and thinking they looked a little bare, I further enhanced them with some melted 70% couverture chocolate and coconut oil.
The final touch was dipping them (very quickly mind you!) in some shredded raw coconut and crushed almonds!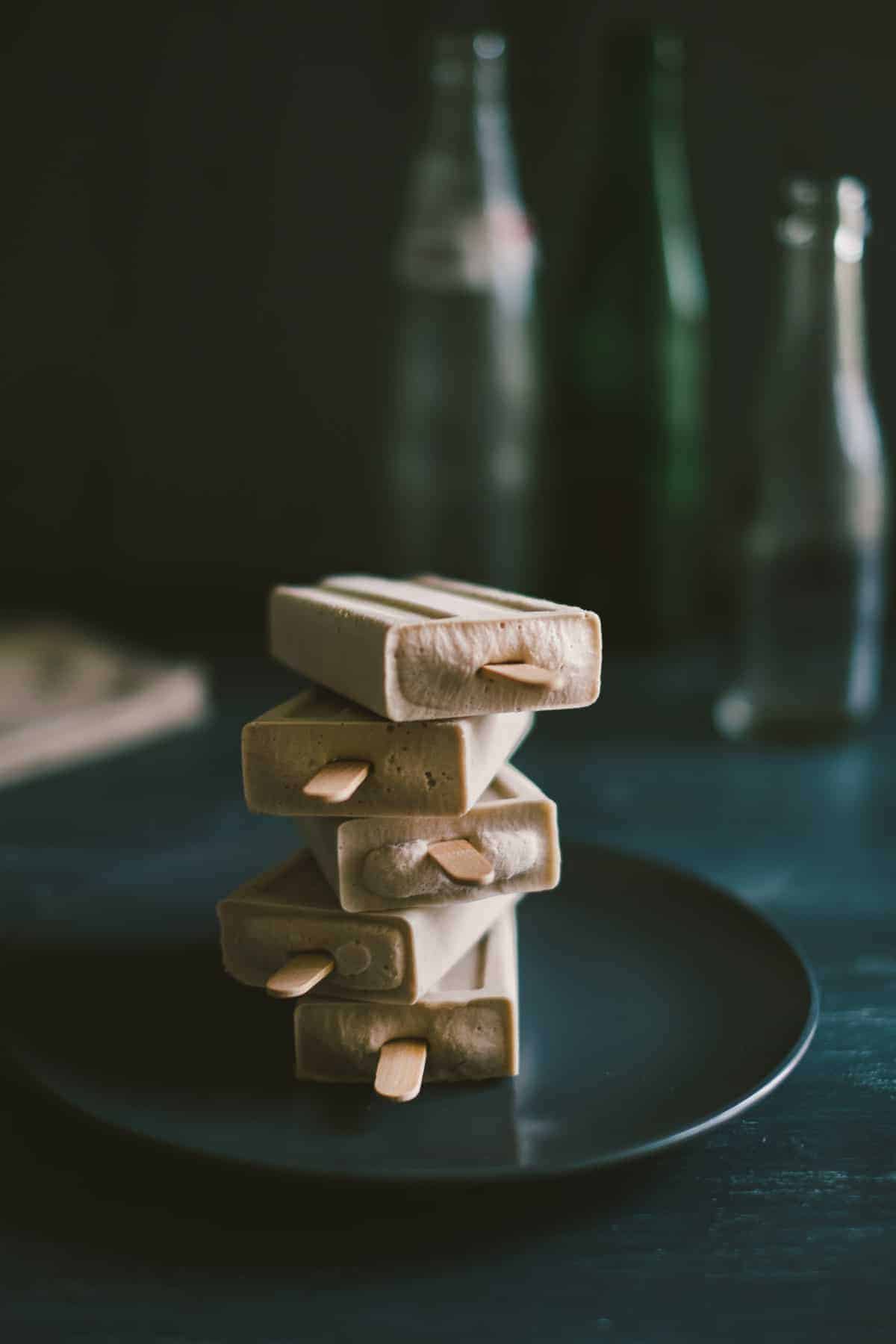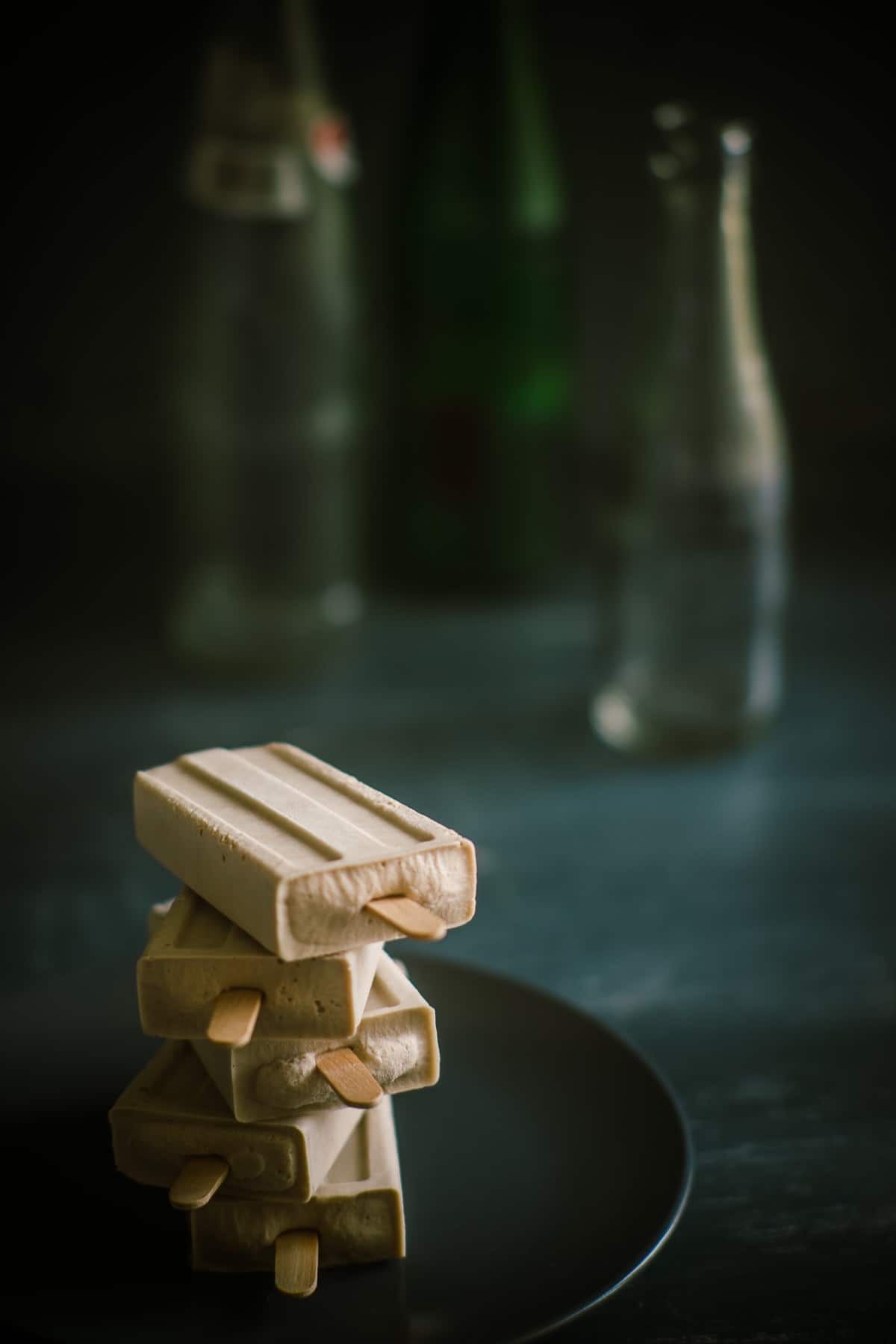 Yay!
Delicious! Good for you and heavenly!
Beat that humidity!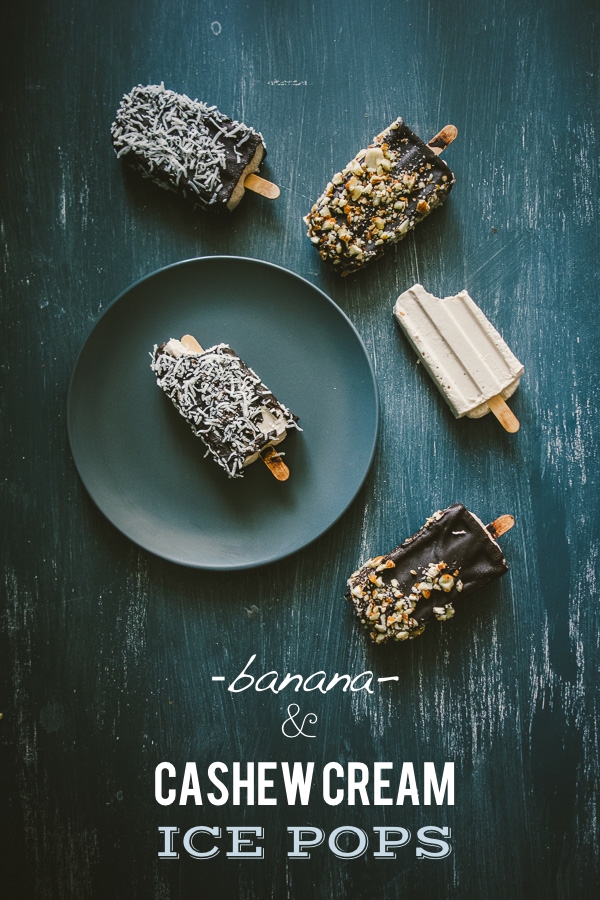 Banana and Cashew Cream Ice Pops Recipe
Serves: 10
An ice pop recipe made with raw cashews and bananas
Ingredients:
2 cups raw cashews soaked for a minimum of 4 hours, drained and rinsed
1 large frozen banana or 2 small ones
3 tbs honey
1 tbs vanilla paste
pinch salt
¾ cup-1 cup water
200 grams 70% or higher couverture chocolate
2 tbs coconut oil
shredded raw coconut
chopped raw almonds
Instructions:
Combine the cashews, banana, honey, vanilla, salt and ¾ cup water in a blender or food processor and blend until smooth and free of any lumps.
Slowly add the remaining water until you achieve a thick, batter like consistency. (Be wary of adding too much water or it will be too thin).
Pour the cashew mixture into ice cream moulds and freeze for 2 hours.
To decorate the ice pops:
Melt the chocolate over a double boiler and add the coconut oil. Stir and quickly dip your ice pops into the chocolate followed by the coconut or chopped almonds.
Serve immediately
Notes
This recipe made 10 ice pops.
Each mould holds 100ml so the total quantity should equal 1 litre.
If you want to use the same moulds to make ice pops at home try this set from Amazon.