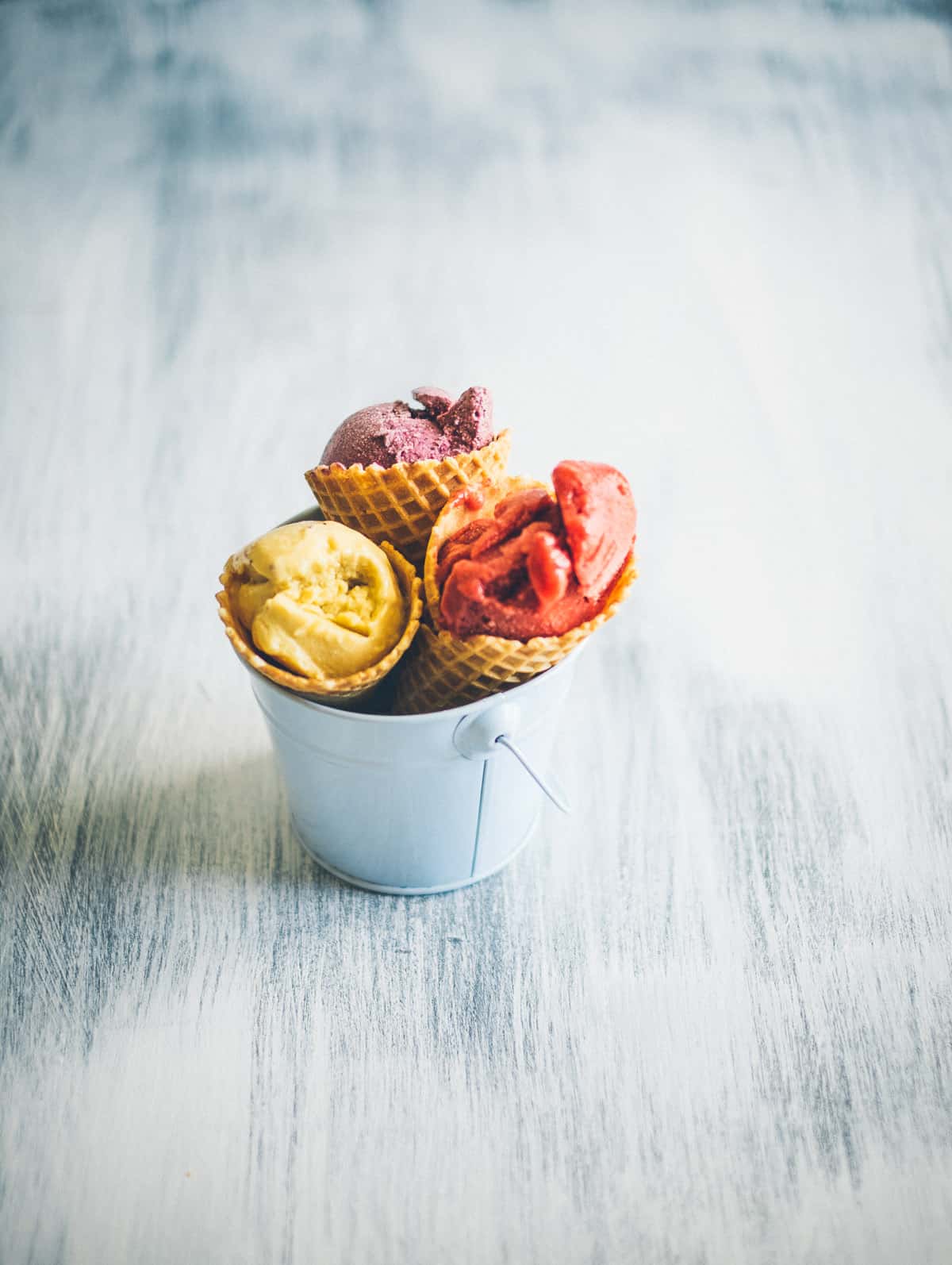 From one extreme to the other.
That's the best way to describe the weather at the moment. We've gone from extreme, unbearable, humidity to covering up in blankets last night!
But that doesn't mean you can't enjoy ice cream! It's a dish for all seasons, I say. (Even if the weather chooses to misbehave).
When I featured my cinnamon ice cream recipe a little while ago, I was excited at the prospect of making home made ice cream on a regular basis with my new ice cream maker.
That did wear off slightly though.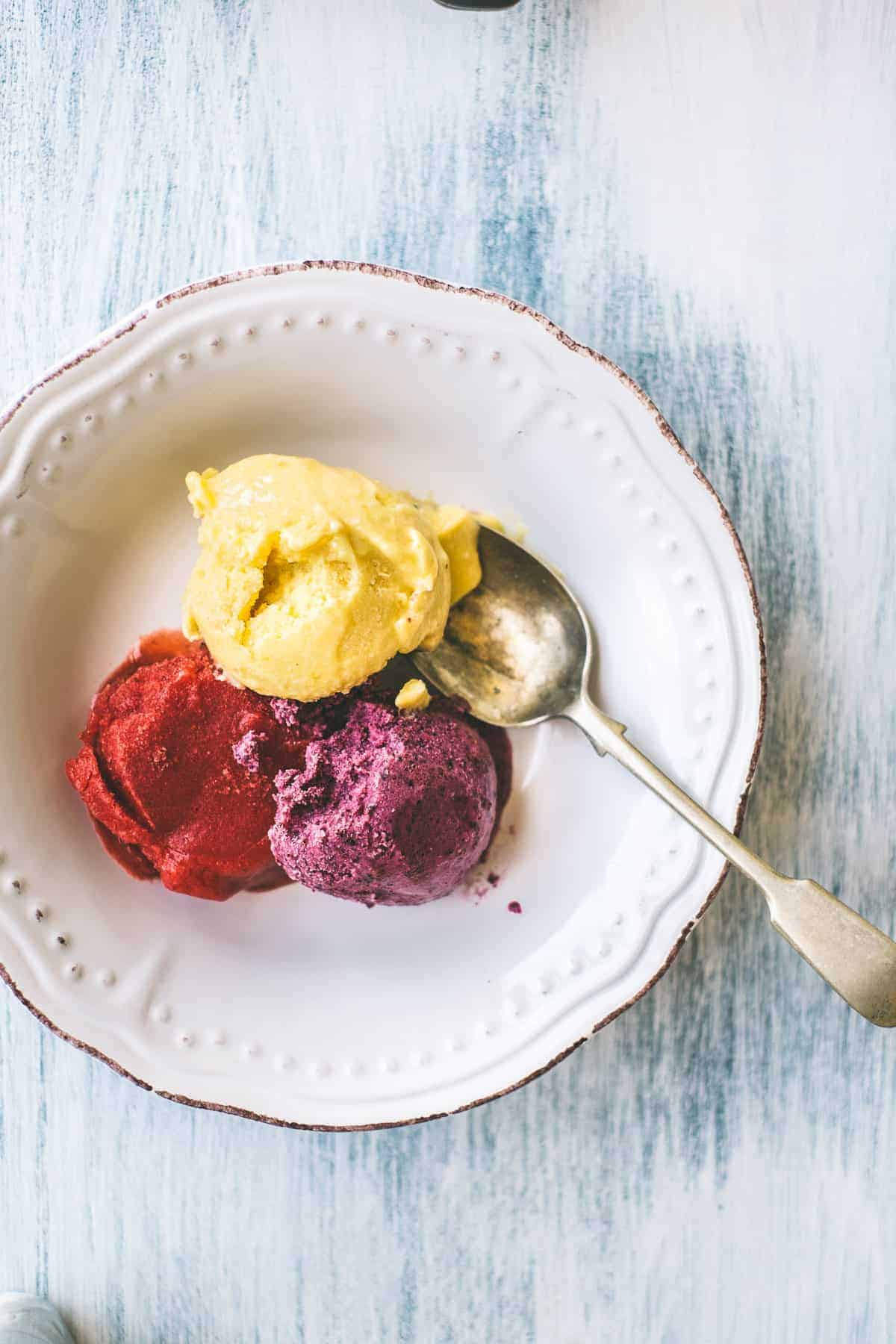 It just gets a little cumbersome with kitchen gadgets sometimes. Or as my friend likes to call them "fad gadgets".
The only gadget I used this time was my new (semi) high speed blender to come up with a variety of summer flavours.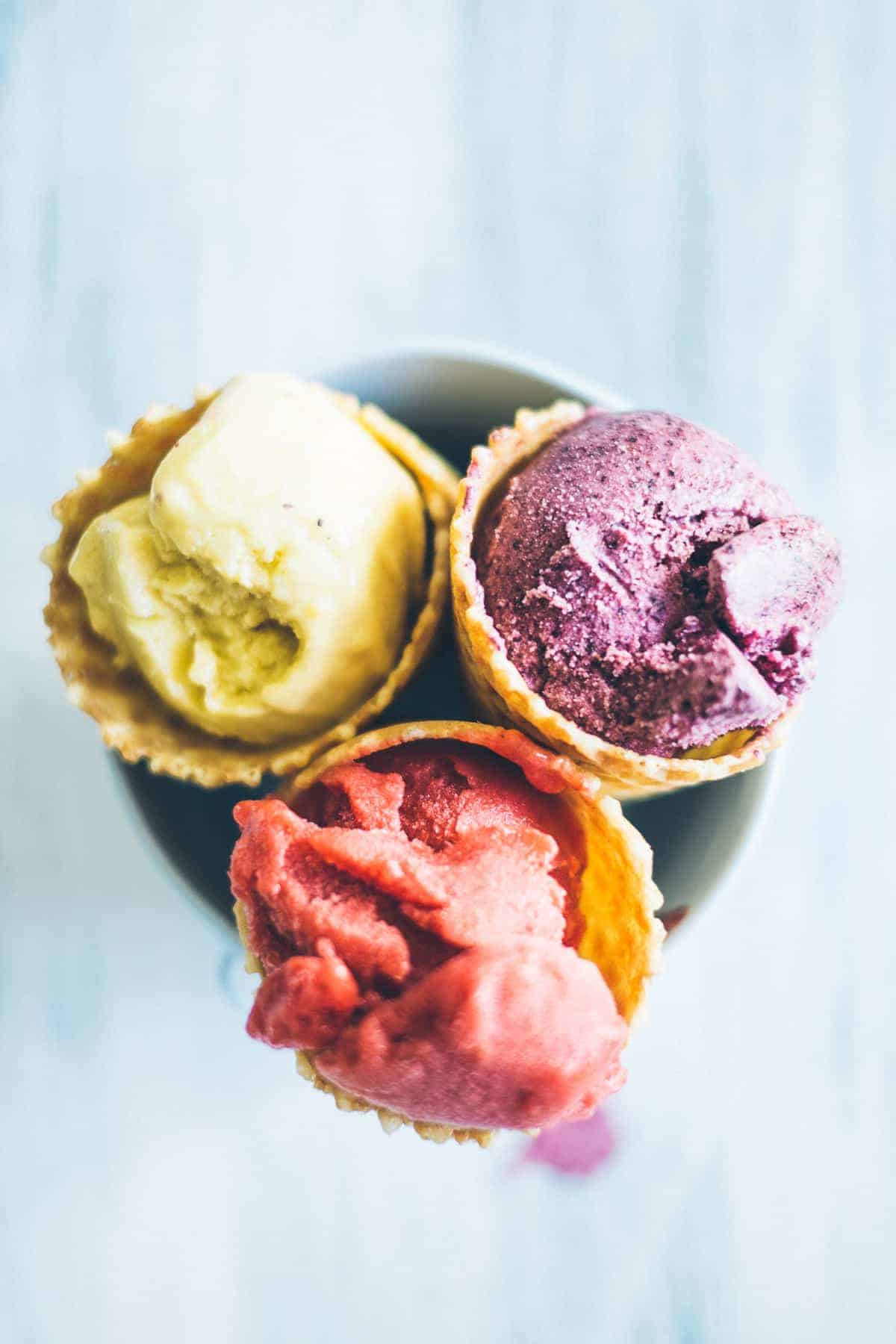 I like to refer to these as "quick" ice creams. Quick in the sense that you can blend everything, freeze for a few hours and serve. It really is that simple.
As long as you have some frozen fruit in the freezer, making this type of ice cream is easy.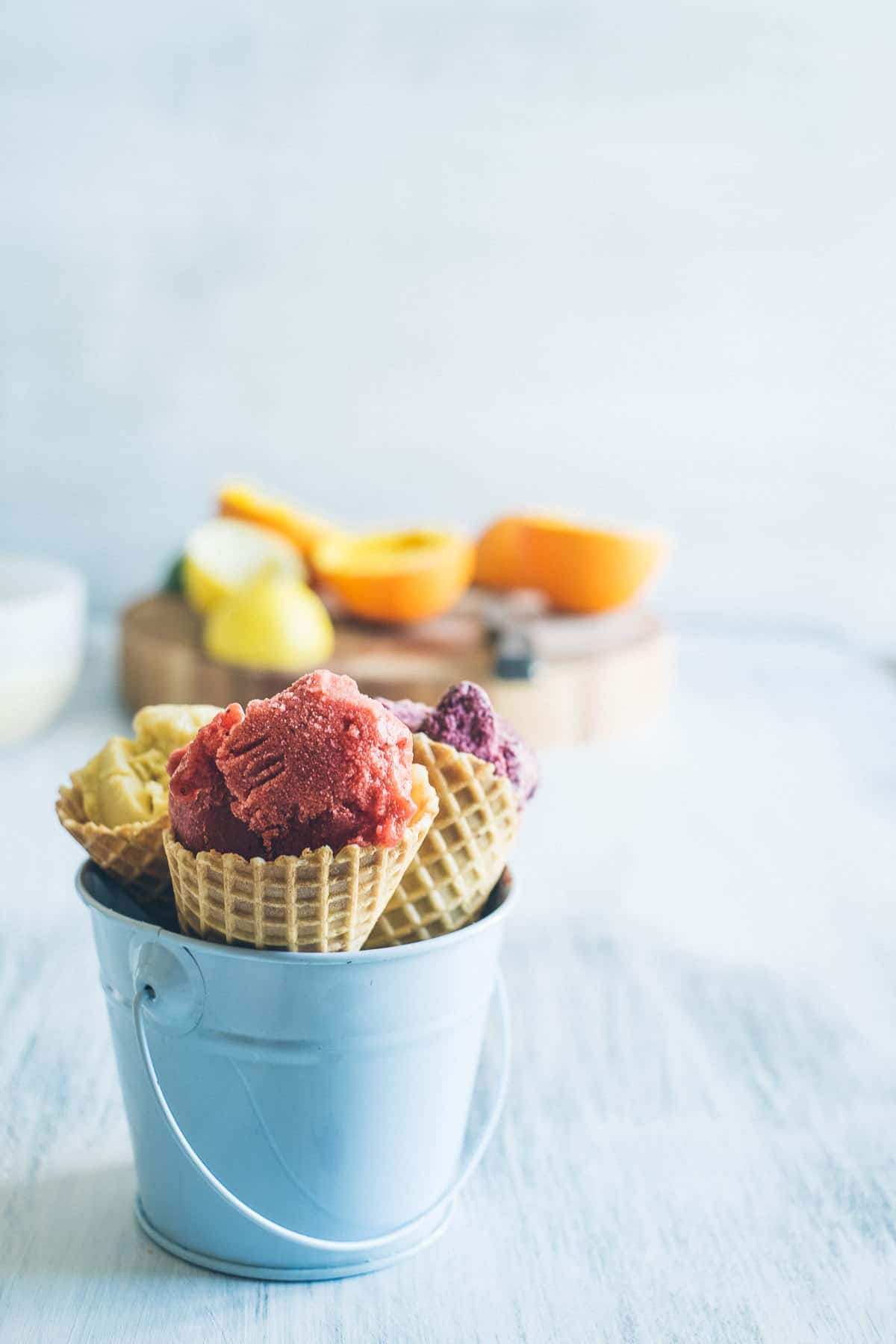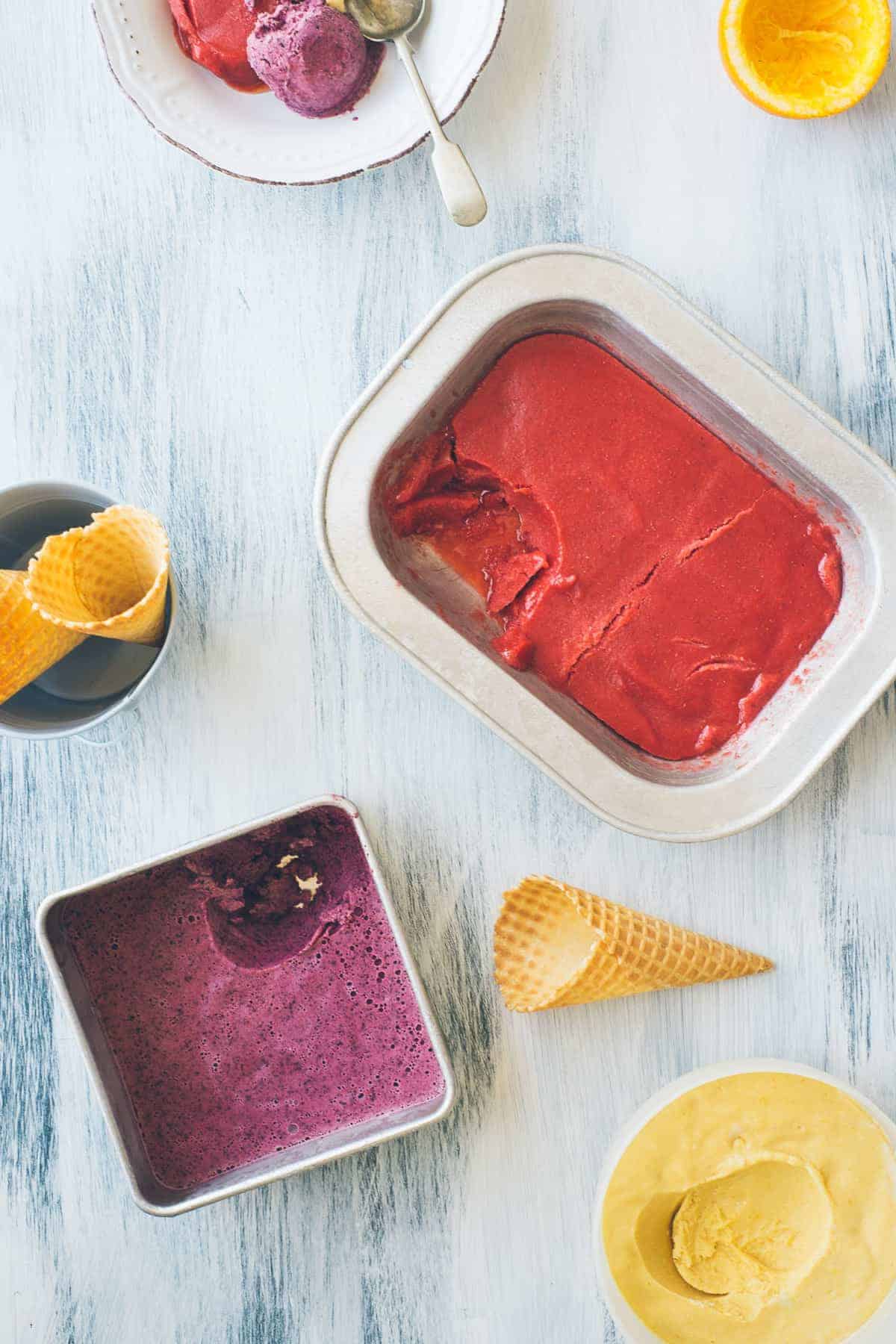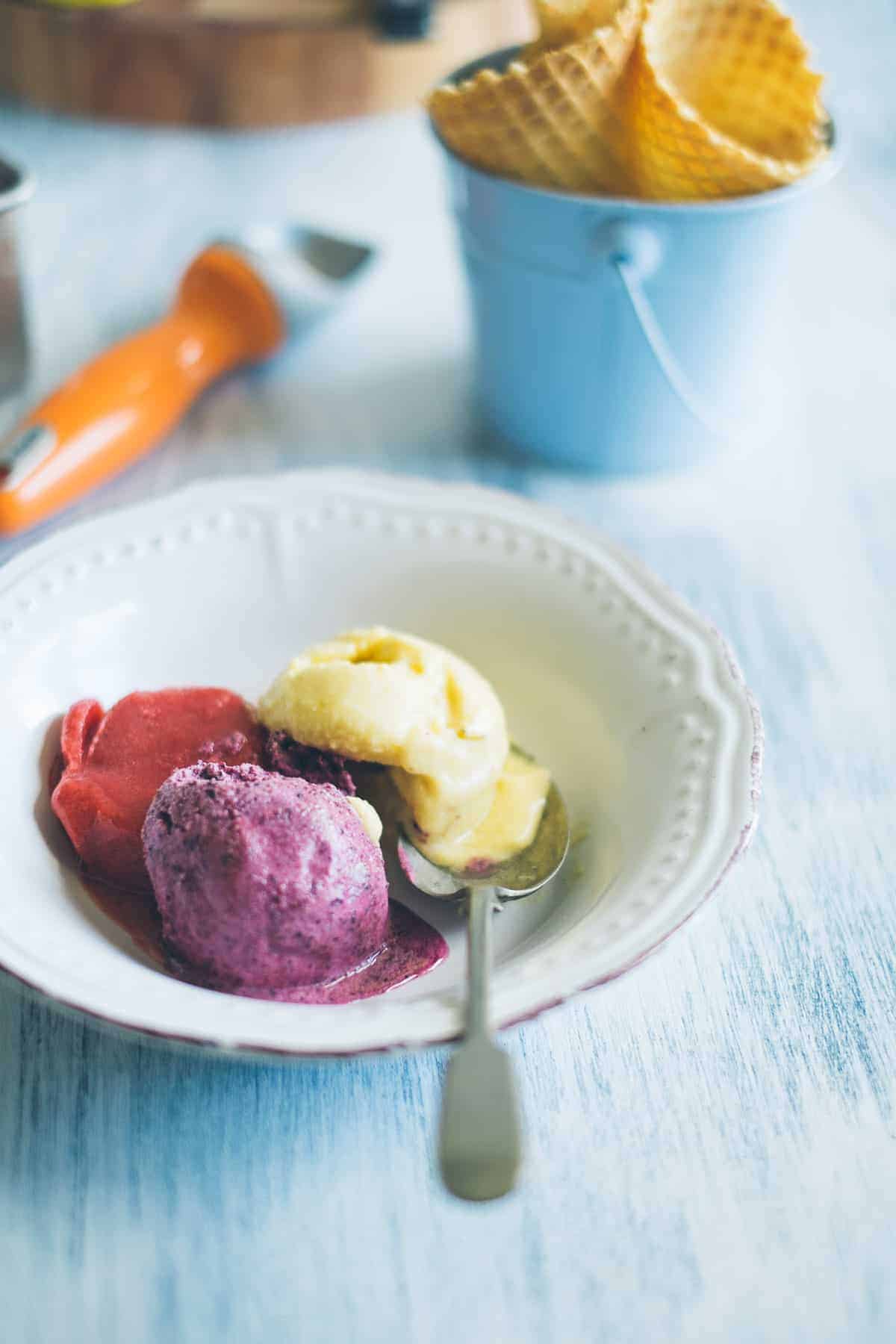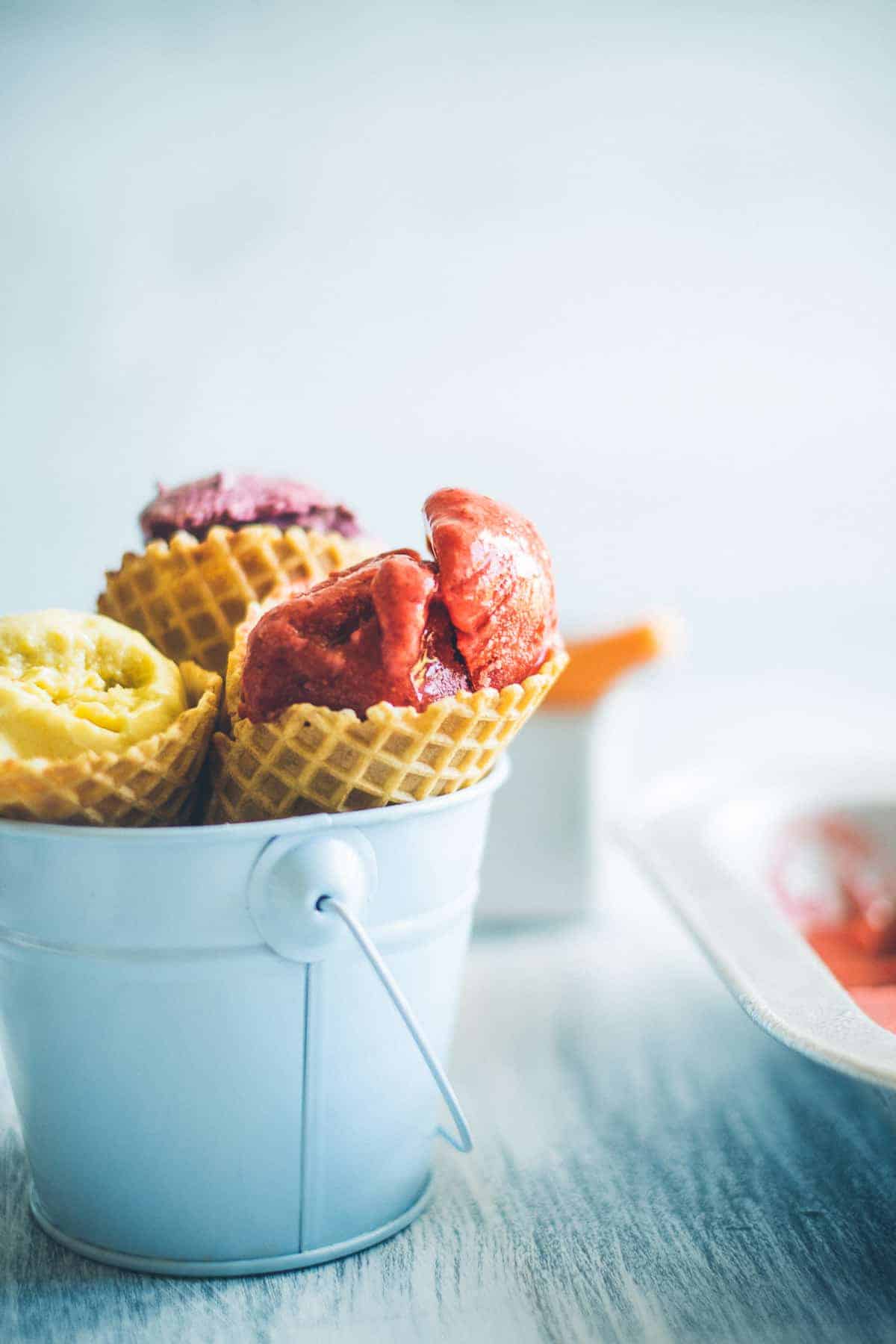 My summer medley of flavours includes mango, coconut and lime. Blueberry, yoghurt and lemon and strawberry and orange.
It was hard picking a favourite but I have to say the mango flavoured ice cream won me over slightly. The blueberry one was nice and tart but the strawberry one (which was more of a sorbet) perhaps needed a little lift. Next time I may add some frozen banana to it.  (like I did with my raspberry vegan ice cream recipe last time-minus the avocado though).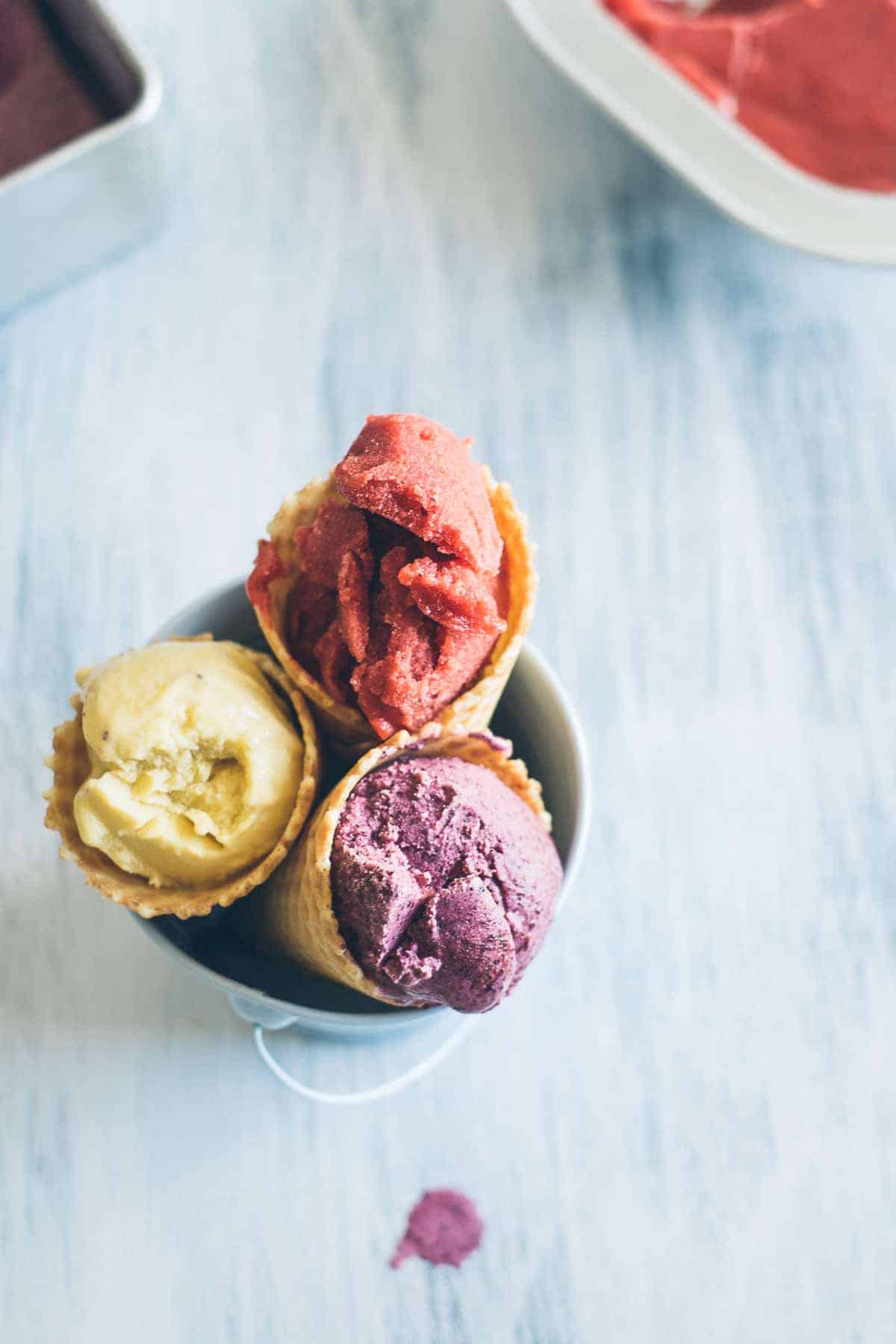 Serve them on their own or together or if you feel a little naughty scoop them in a sugar cone and rejoice like a kid.
If you have anymore ideas or variations on frozen treats I'd love to hear from you in the comments.
Now let's get scooping.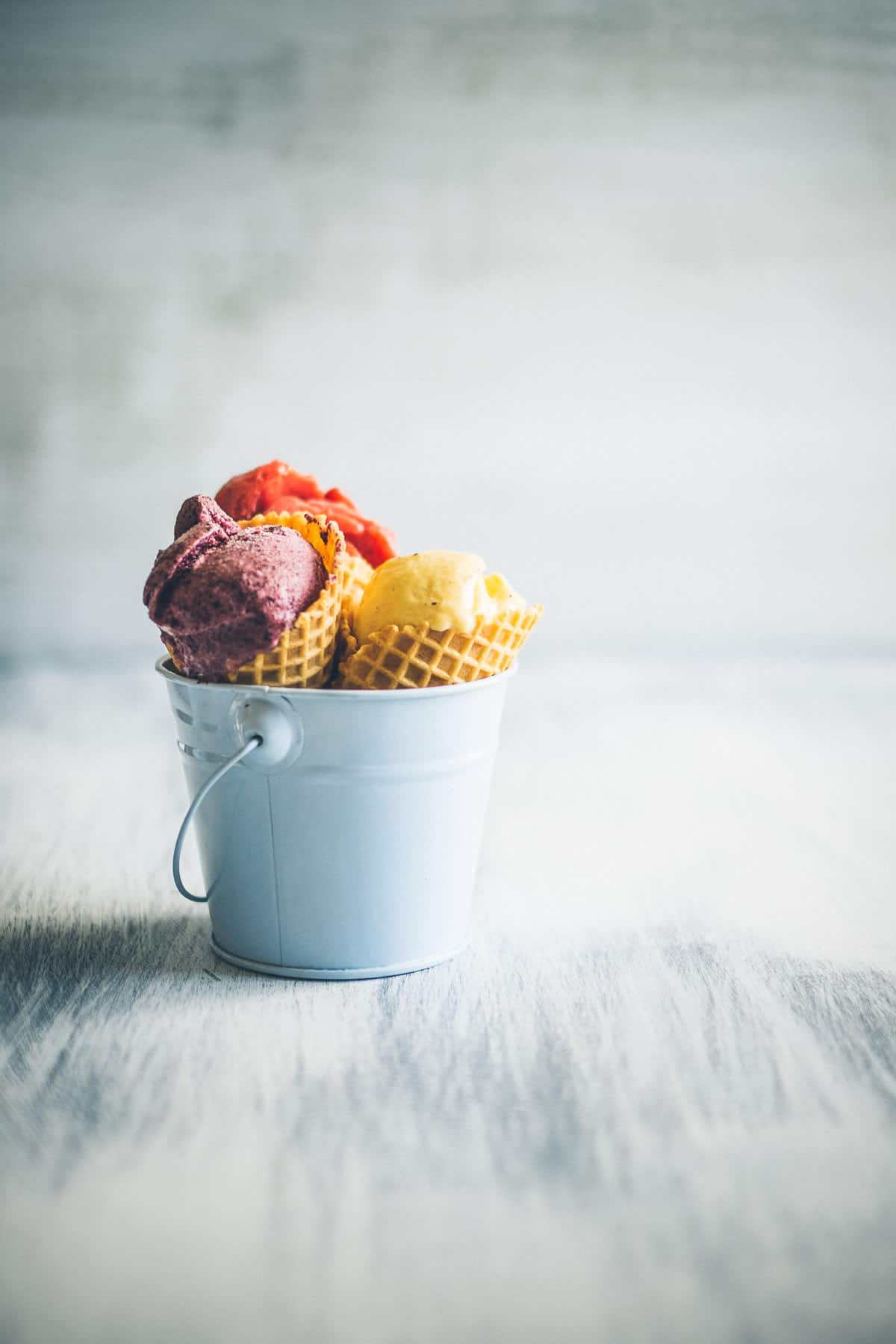 EASY HOME MADE ICE CREAM RECIPES
Ingredients:
MANGO COCONUT AND LIME ICE CREAM:
300 grams frozen mango cheeks
275 ml coconut cream
3 tablespoon honey
juice of 1 lime
BLUEBERRY YOGHURT AND LEMON ICE CREAM:
300 grams frozen blueberries
275 ml Greek yoghurt
3 tablespoon honey
juice of 1 lemon
STRAWBERRY AND ORANGE SORBET:
300 grams frozen strawberries
250 ml freshly squeezed orange juice
2 tablespoon Petimezi (Greek grape molasses)
Instructions:
For all the recipes above, place the ingredients in a blender or food processor and blend until smooth. (do each recipe separately of course!)
Transfer the mixture to a container and place in the freezer for a minimum of two hours.
Take them out of the freezer to soften for about 10-15 mins before serving in a bowl or individual cones
Notes
Each recipe serves approximately 4 people.