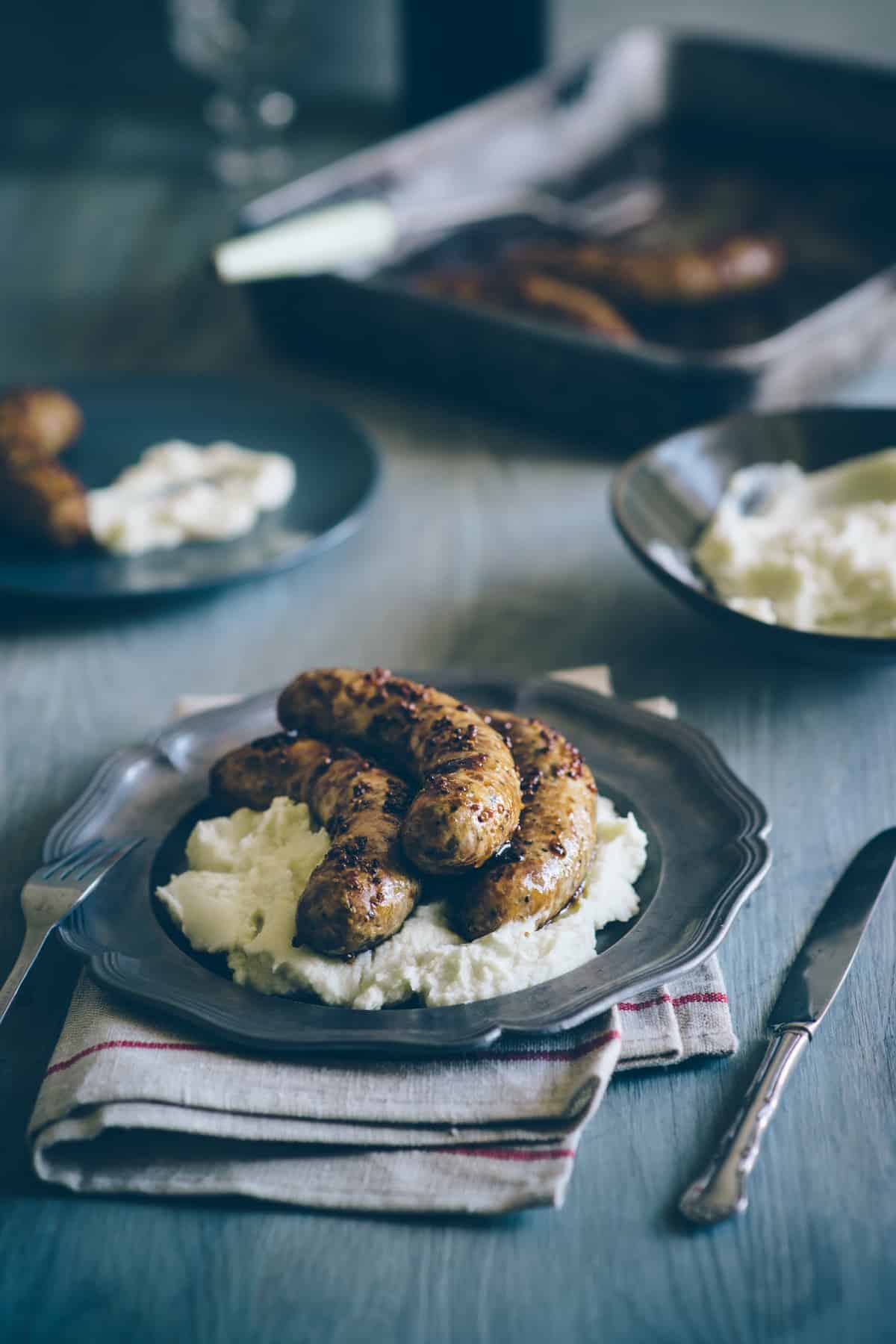 Please don't be put off by the apparent simplicity of this dish.
With a little creativity it transforms into a thing of beauty!
You know the drill.
It's a school night.
The weather is cooler and your body is craving comfort.
Now, I understand that "comfort" means different things to different people.
Comfort or comfort food to be exact, ALWAYS tends to be savoury with me.
And I was craving good, ol' bangers and mash.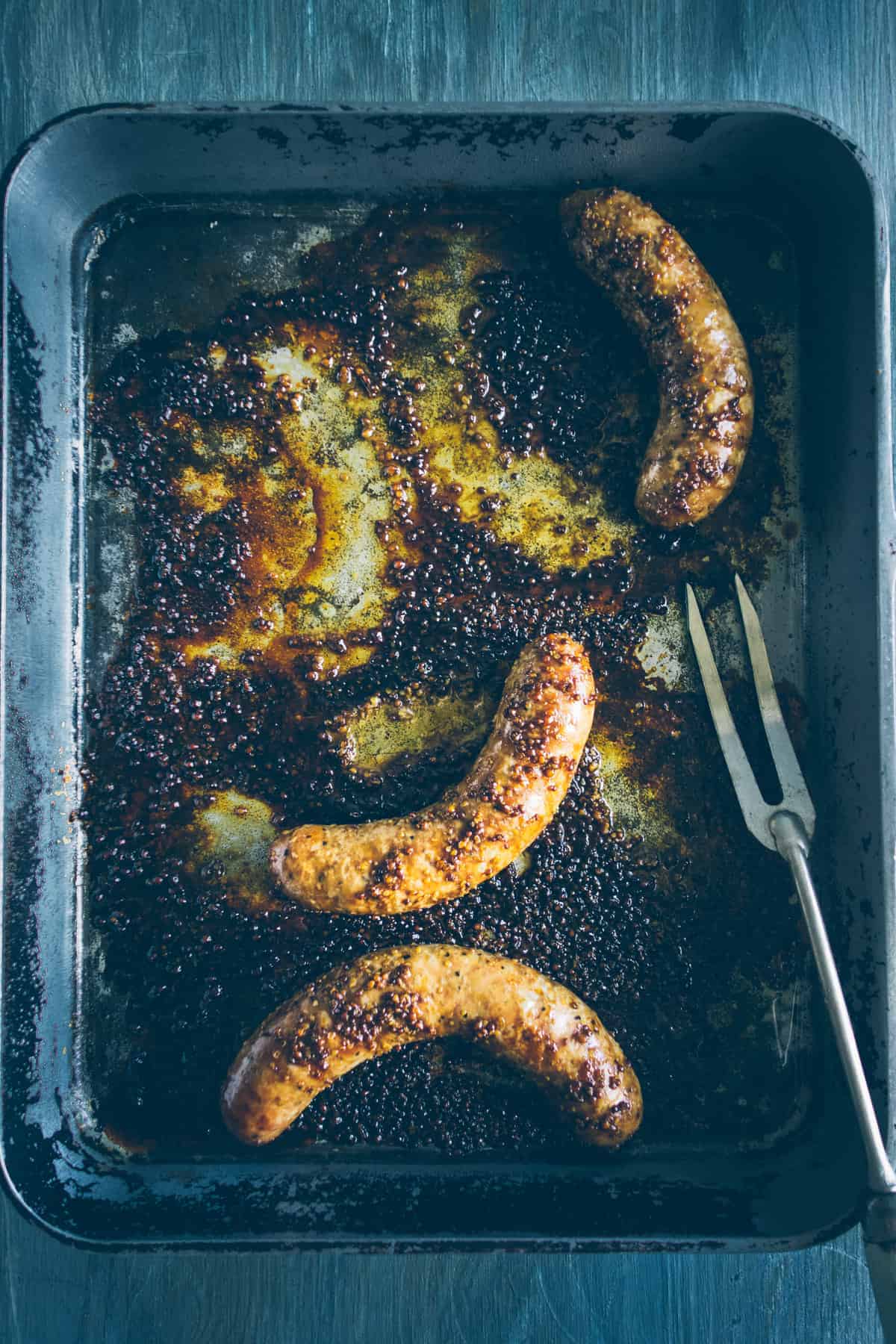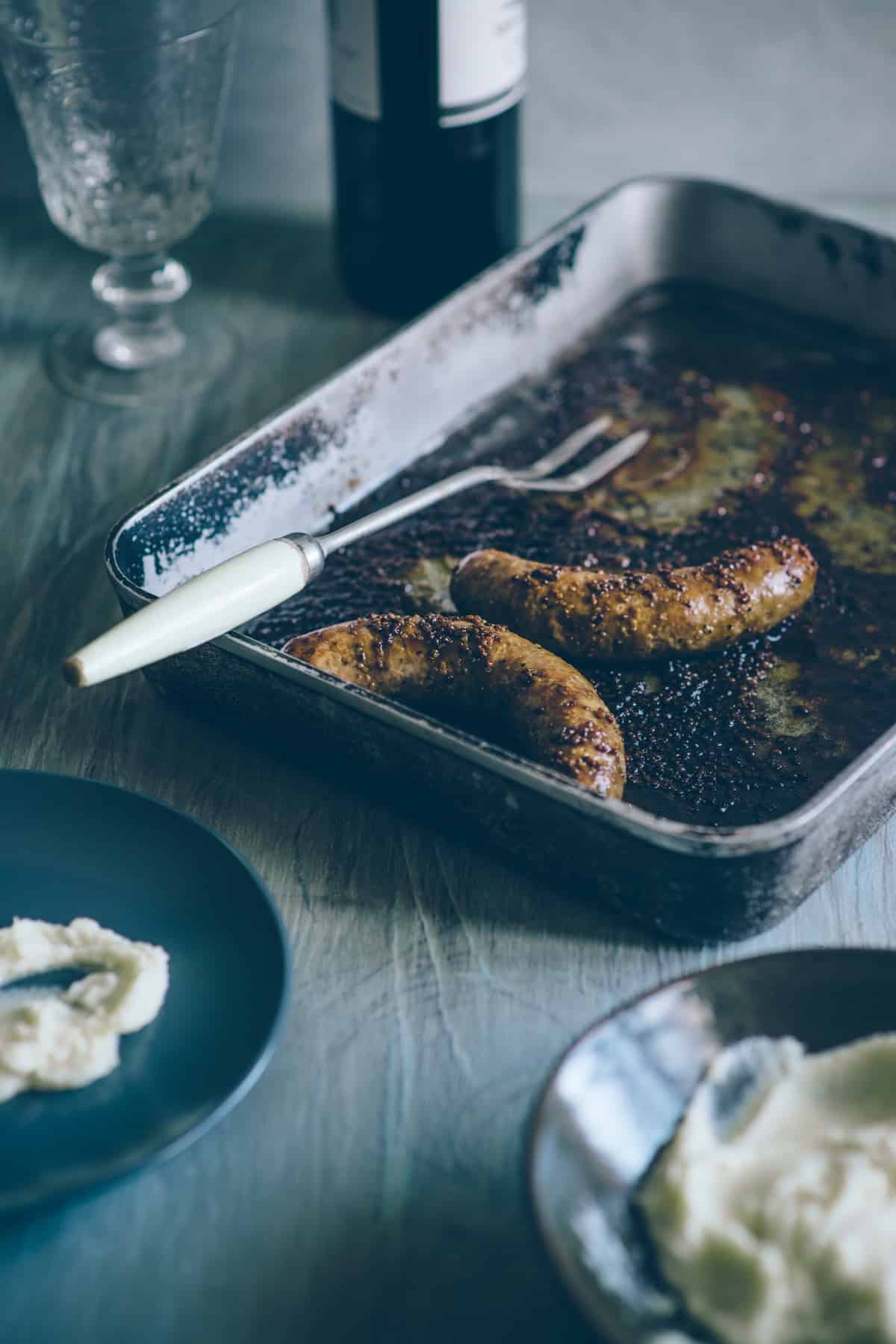 But this is no ordinary sausages lumped with mashed potatoes.
These are beautiful, plump, pasture raised, pork sausages accompanied with a filling, yet light cauliflower mash.
The dish gets its "oomph" with a little Greek love in the form of petimezi.
Petimezi, which I wrote about previously, is grape molasses. This honey like substance is created by cooking down the grape must (that is usually a by product from grapes).
To achieve a little balance, I've added some good quality wholegrain mustard. A few tablespoons of olive oil help bring the sweet petimezi and the savoury mustard together.
The sausages are baked and before you know it they are transformed into this wonderful, sticky caramelised concoction.
Again, there are no rules here. Don't like pork? Fine. Use beef or lamb.
If you want something sweeter you can try using a sweet potato mash. I've gone with cauliflower because it's in abundance at the moment and I love how easy it is to prepare.
Simple, humble and quick.
What more could you want in a comfort package?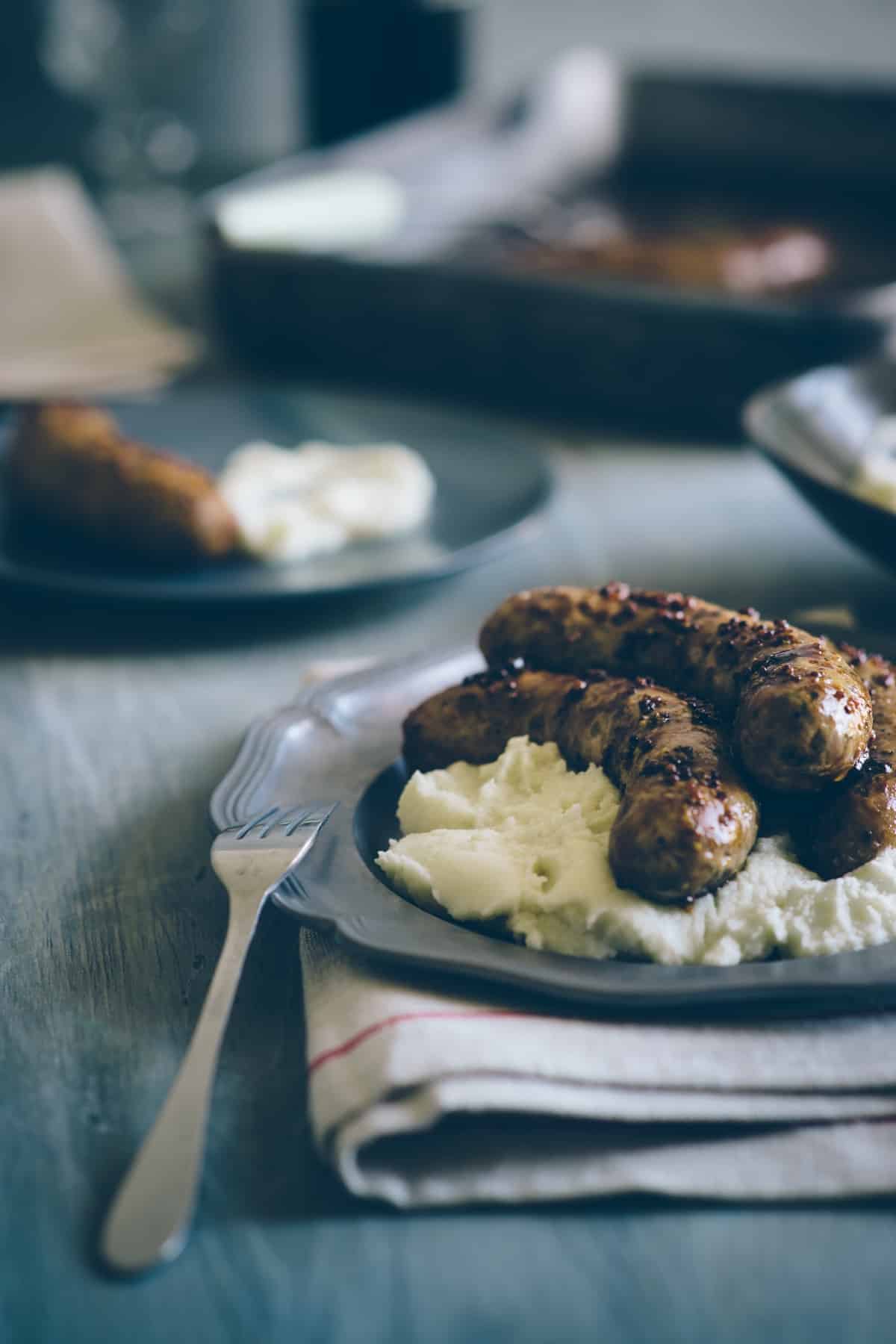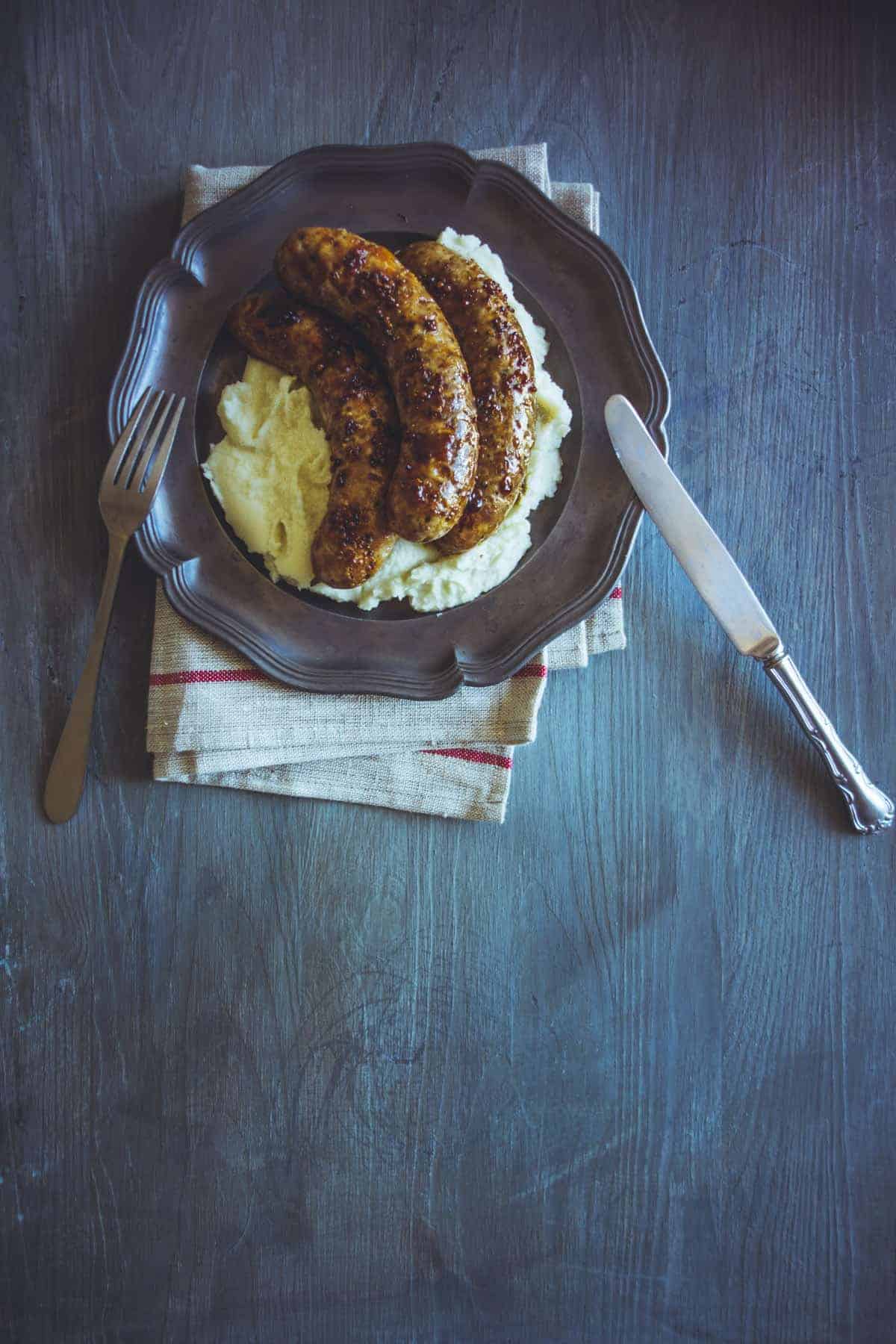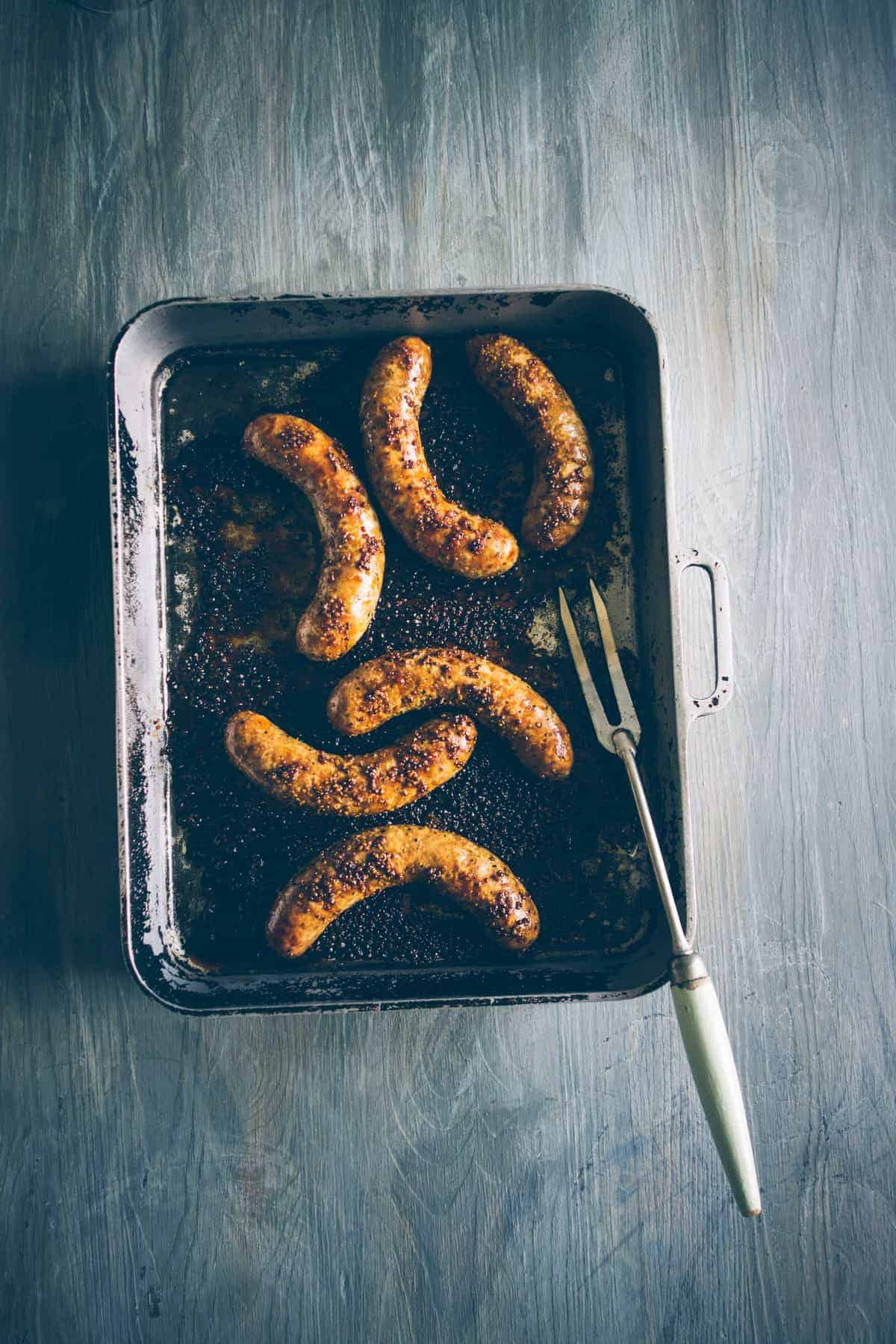 BANGERS AND MASH RECIPE
Ingredients:
6 good quality pork sausages
¼ cup petimezi (can substitute with honey or maple syrup if you like)
2-3 tablespoon good quality wholegrain mustard
2 tablespoon olive oil
Instructions:
Preheat your oven to 190 deg C
Arrange the sausages on a large baking tray and whisk the marinade ingredients thoroughly.
Pour over the sausages ensuring they are evenly coated and cook for 20-30 mins (depending on the thickness of your sausages).
Place the mash on a plate, top with 3 sausages and any remaining sauce from the pan and serve immediately.