My favourite way of getting those all important omega 3's into my diet is by eating salmon. I find it quite a versatile fish and definitely love getting creative with it.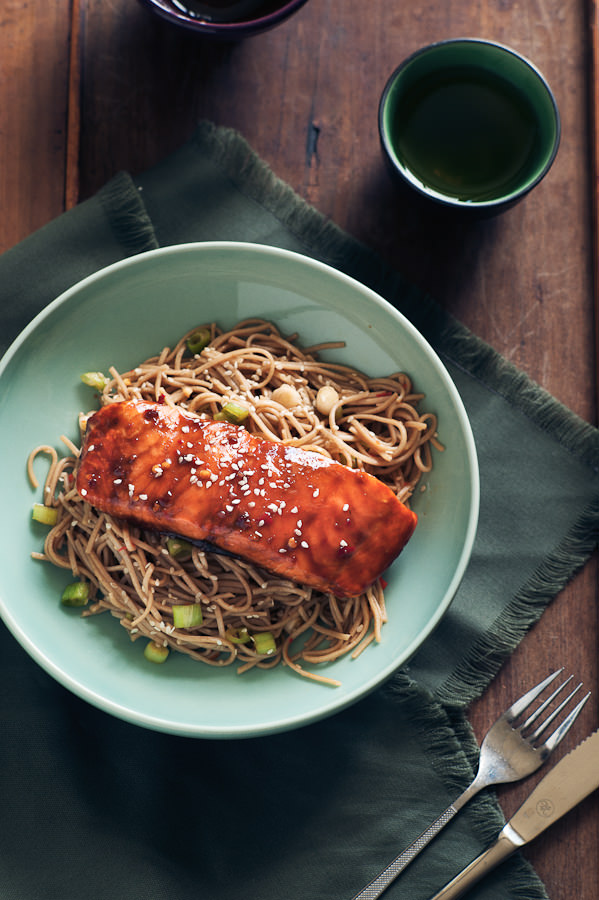 My recent blog post on salmon burgers prepared with home made brioche buns, really got a lot of attention.
Generally though, I find I have been quite slack with my seafood recipes here at Souvlaki For The Soul.
Today's recipe is a bit of a "mish mash" of influences. How about describing it as a Japanese/Greek medley of flavours?
Obviously, the soy, mirin and soba are all Japanese ingredients but where does the Greek component come in? It's the petimezi.
Petimezi is otherwise known as grape molasses. It has a very similar texture to maple syrup and is often described as "grape honey". It's derived from cooking down grape must (known as "mousto" in Greek) to produce a dark, sweet syrup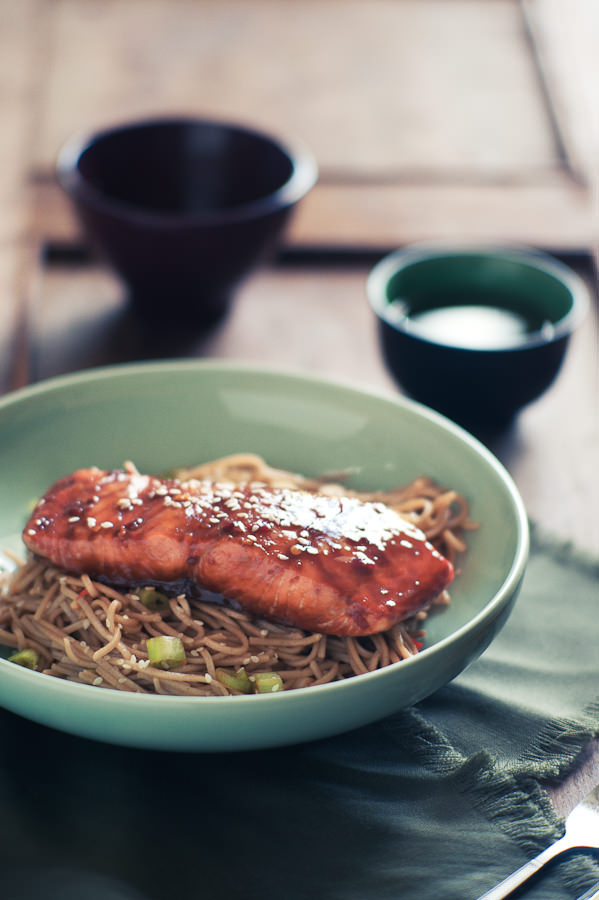 I had always thought that petimezi and mousto were the same but apparently not. It has been around since ancient times so you know this must be good!
You'll often find petimezi being used in cakes and biscuits and I'm keen to get creative and play around with this sweet, mysterious liquid.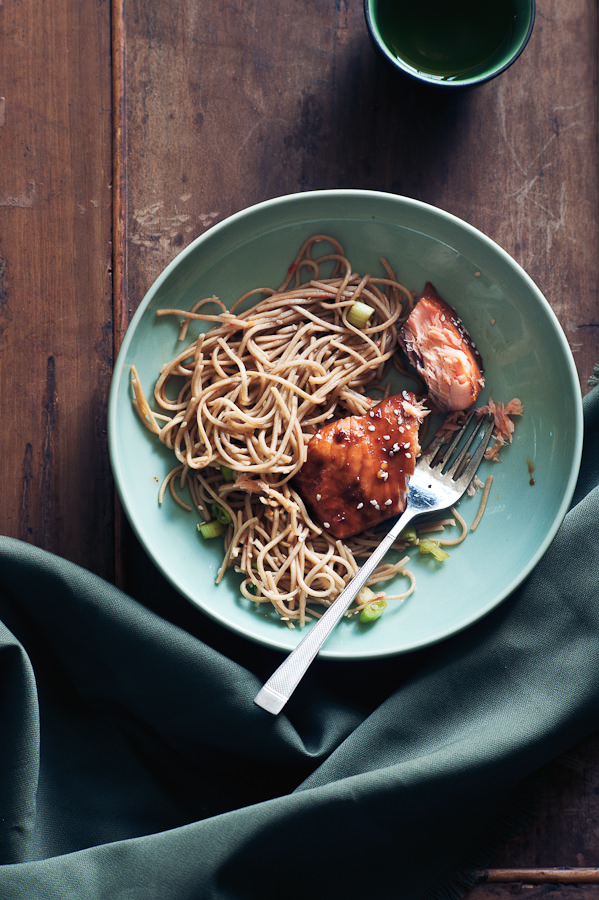 The recipe today is really easy and most of all quite flexible. I marinated the salmon fillets in a mixture of soy, petimezi, garlic, chilli and mirin. I baked them in a hot oven and it all it took was ten minutes to get them to perfection. Just be wary not to overlook the salmon as it will lose its delicate flavour.
The soba noodles were lying about in the pantry so I added these to the dish for a little carbohydrate comfort. If you've never cooked with soba noodles before just a word of warning when you're cooking them. They are not like pasta at all. These buckwheat beauties are ready within three to four minutes of hitting the pot. So keep an eye on them.
I gave them a quick rinse under cold water and dressed them immediately in the remaining marinade. I then added the cooked salmon on top and enjoyed this cross cultural dish. If you're feeling particularly "zen" serve this dish with some green tea or perhaps some Greek mountain tea (more on that soon!).