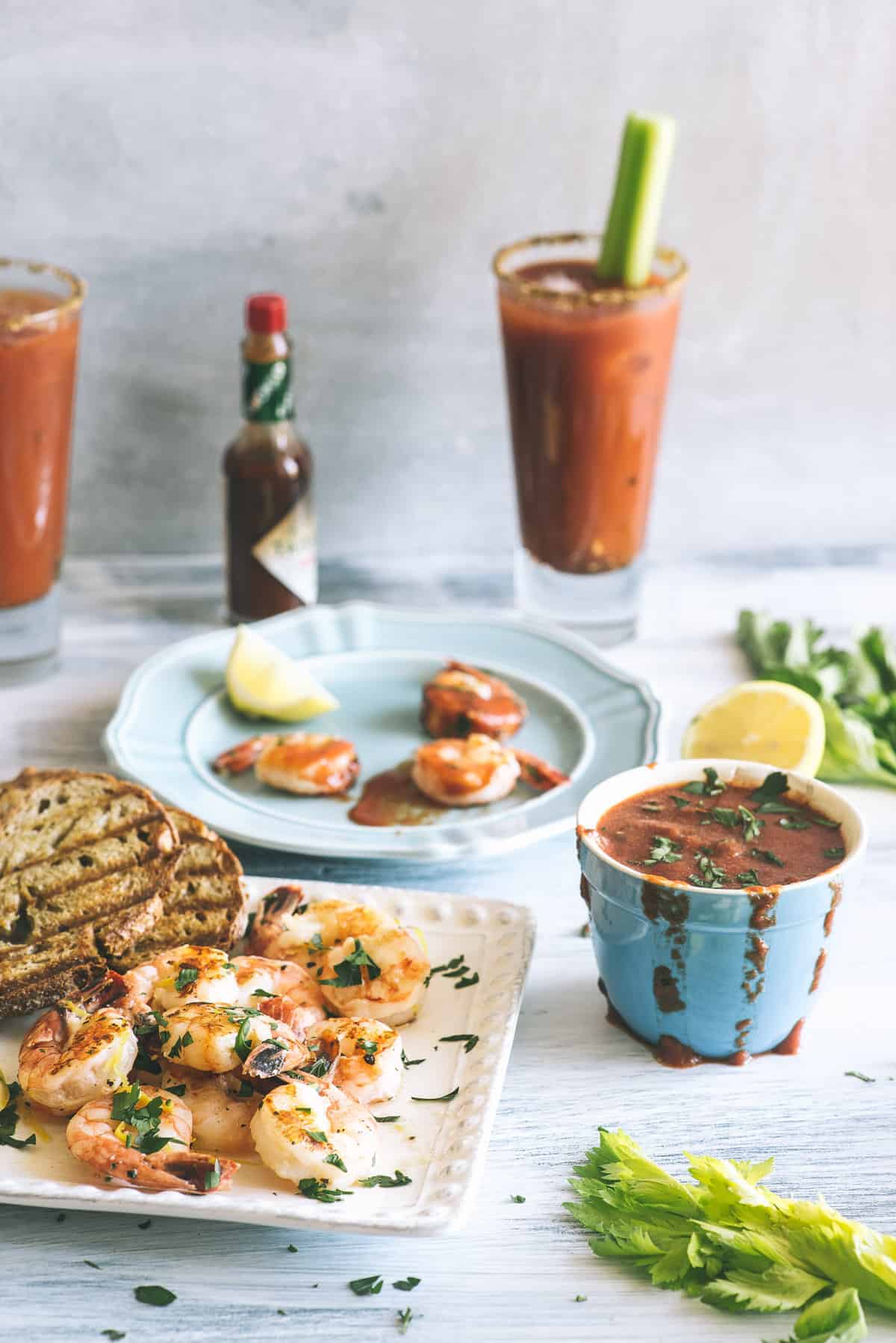 I'm looking at these images and wishing that summer was here.
Isn't it always the way?
Today I'm posting at The Boys Club, showcasing these gorgeous barbecued shrimp with a Bloody Mary dipping sauce.
I've taken that famous saying, "throw another shrimp on the barbie..." and come up with this recipe. I'm more likely to call them prawns, but you get the idea!
All the best for he weekend and see you next week with some more recipes.
Cheers!