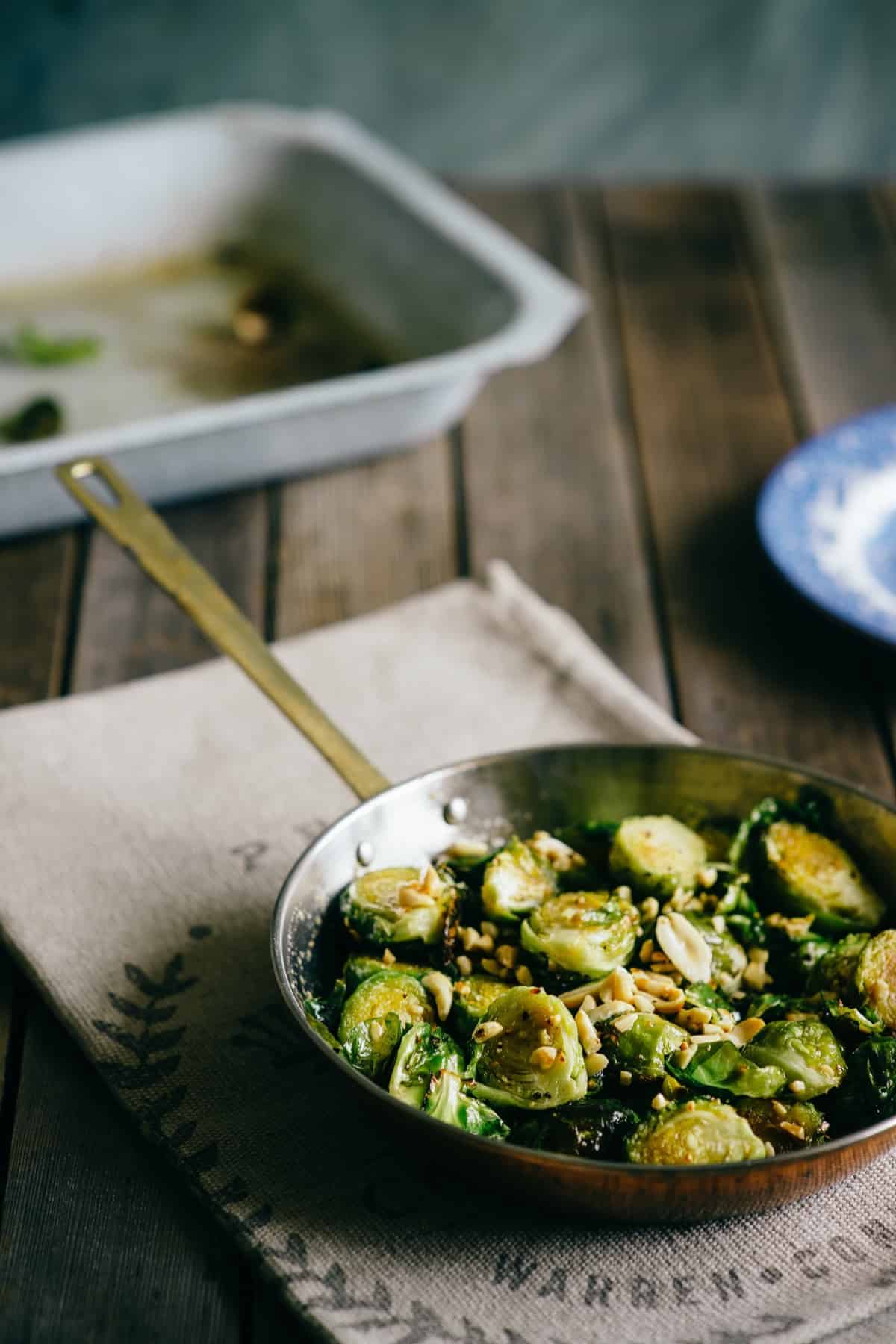 Most people I know have a Brussels sprouts story.
They usually start with something like "Oh! I remember those growing up. They were boiled to death! But now I love them…".
I must admit that apart from enduring them overboiled, I didn't have any freakish Brussels sprouts incidents, growing up.
I vaguely remember eating them at a school camp and thinking "hmmm…not so sure about these".
But things change you know.
And taste buds "grow up".
What has changed is the way people cook them. There seems to be a whole lot of Brussels sprouts being roasted nowadays! And I have even seen them deep fried!
Roasting them is my preferred method. It's perfect as it allows them to become a whole different vegetable.
Their "nuttiness" is intensified. I also adore how the outer edges become slightly crispy-almost charred.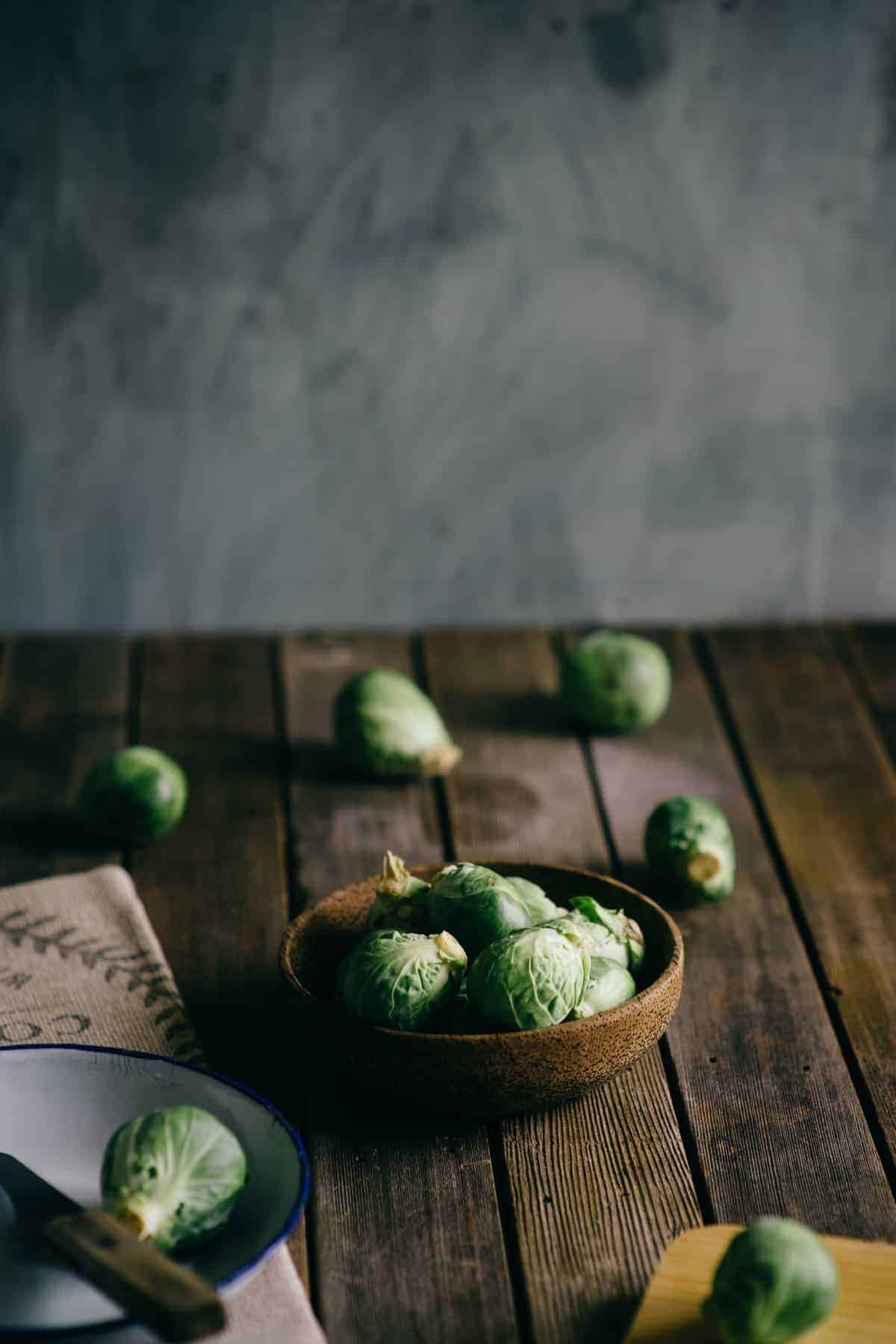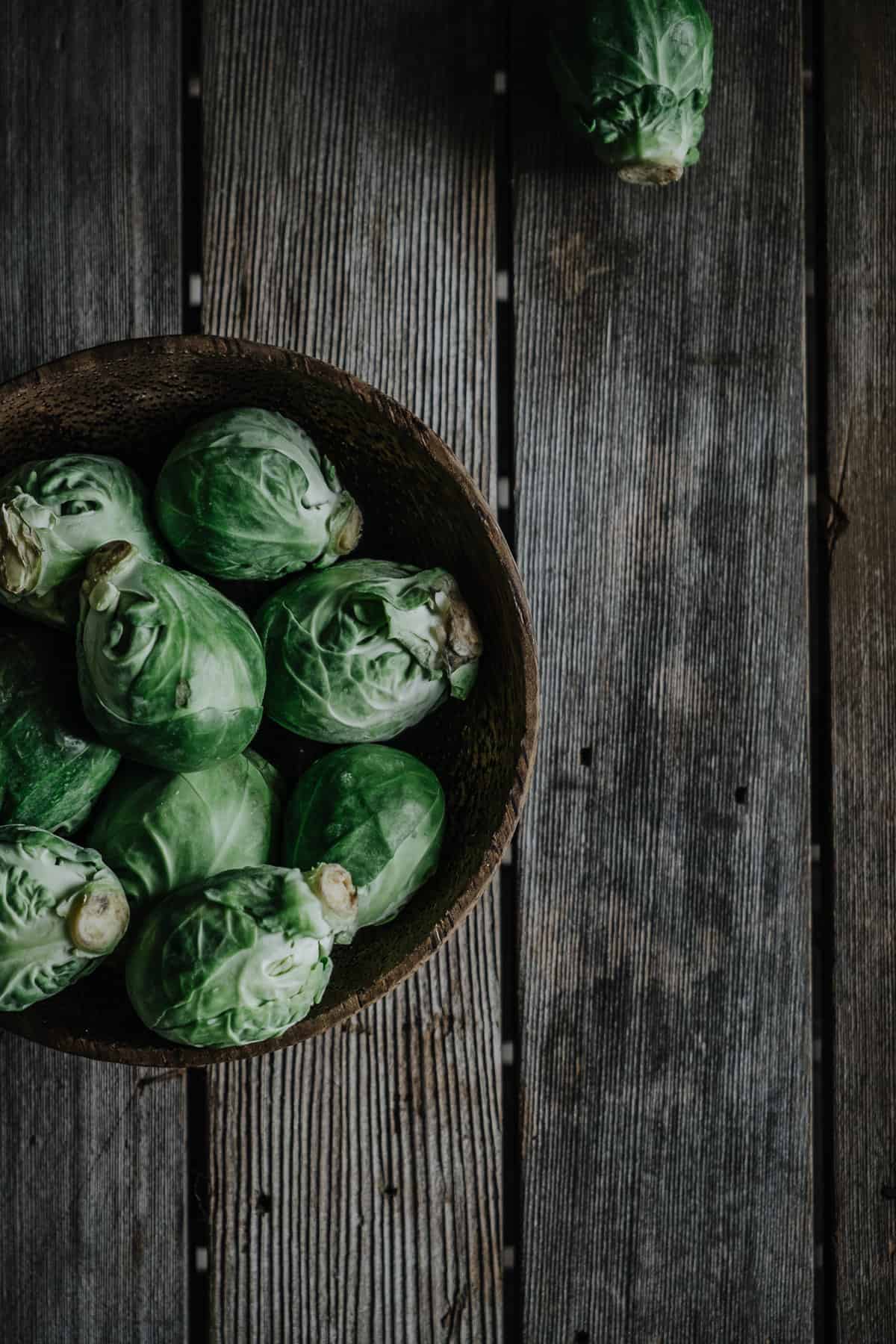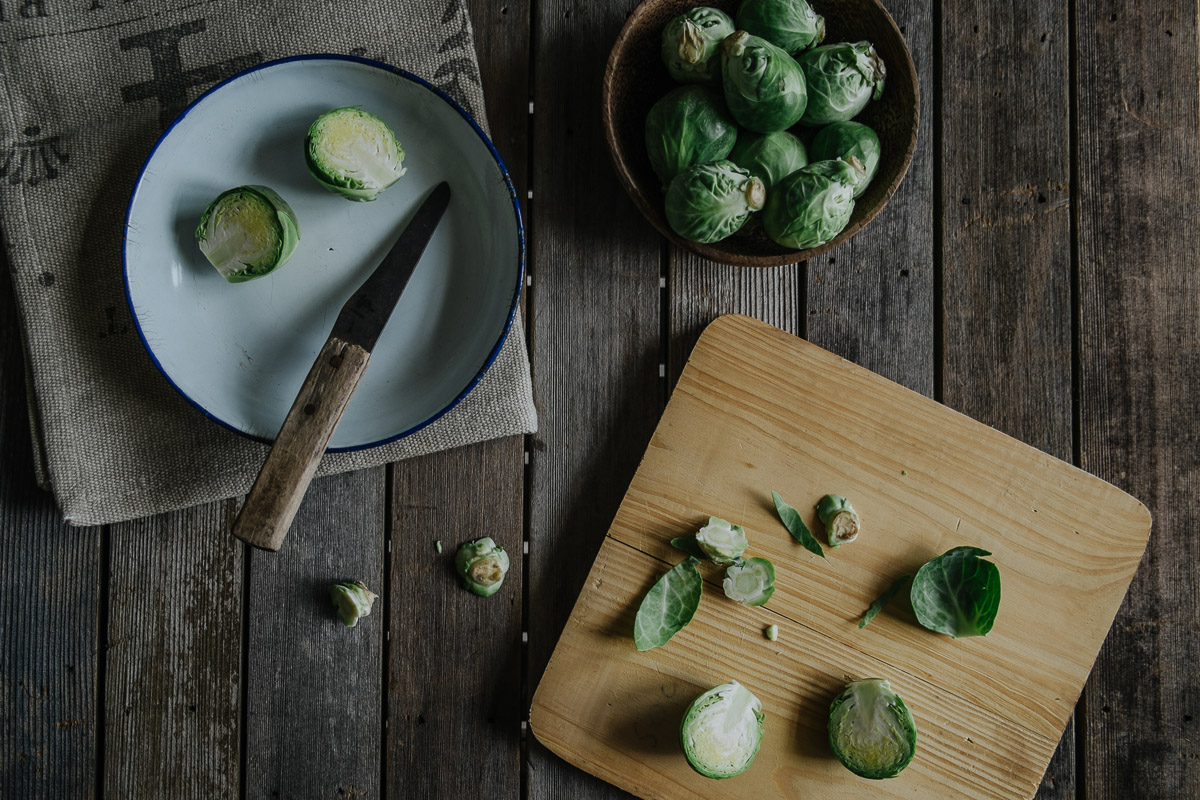 I played around with a few variations for today's recipe.
I initially did a walnut type of "crumble" (walnuts, lemon zest, Parmesan) and whilst it was enjoyable, I felt there was something missing.
And I realised the Brussels sprouts needed some sweetness.
I also wanted to include some kind of crunch and continued with the nut theme.
And finally I tried the honey and peanut combination and bam! Brussels sprouts were reborn!
You can easily adapt this recipe to whatever you like. I was initially going to use my beloved "petimezi" (Greek grape molasses) but felt it was a little intense.
I think pecan and maple syrup would work equally well. How about agave and walnut? You get the idea.
For a final touch I like to add a "splash" of balsamic vinegar to give it a little "oomph".
If you make this or a variation of it, I'd love to know how it turns out.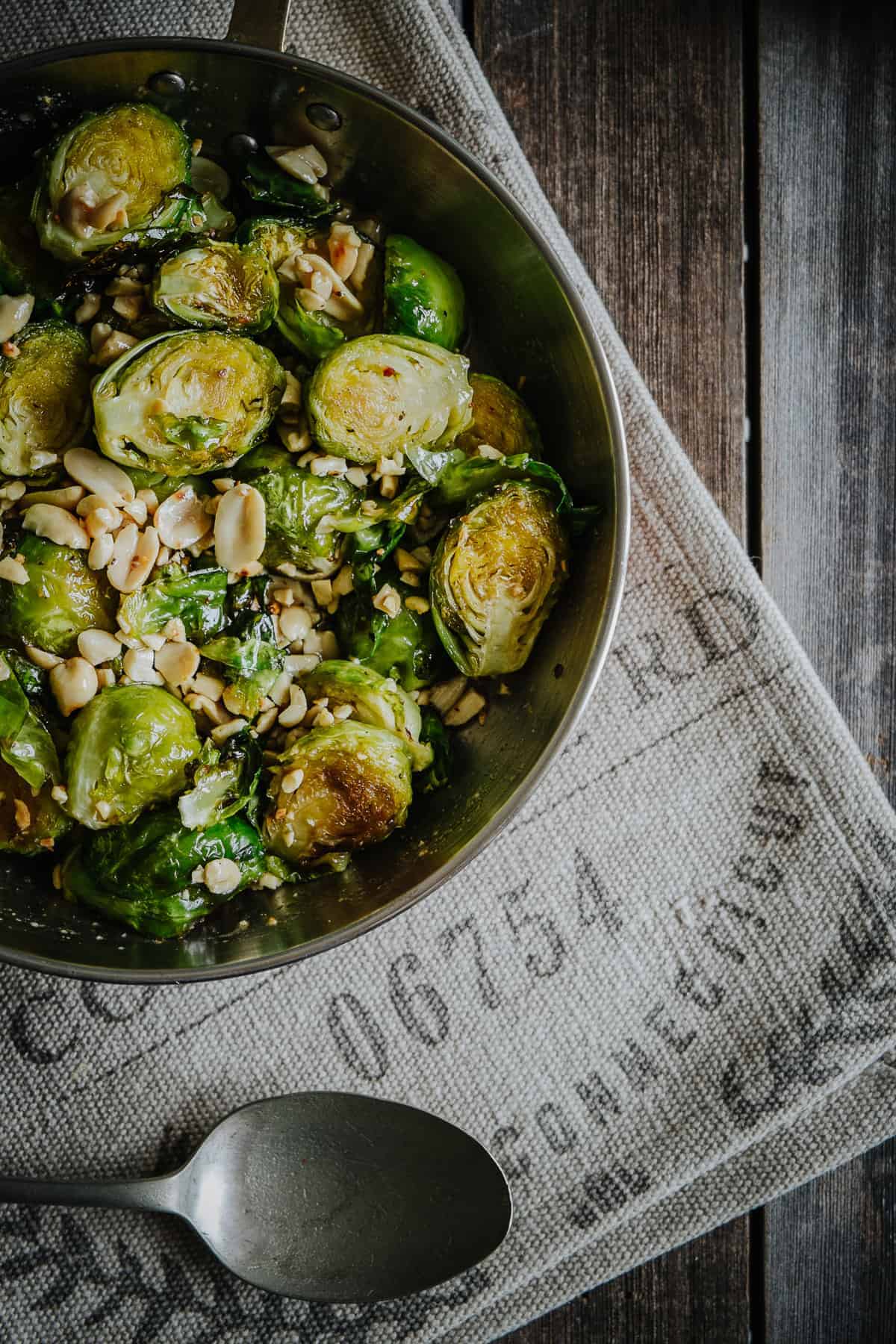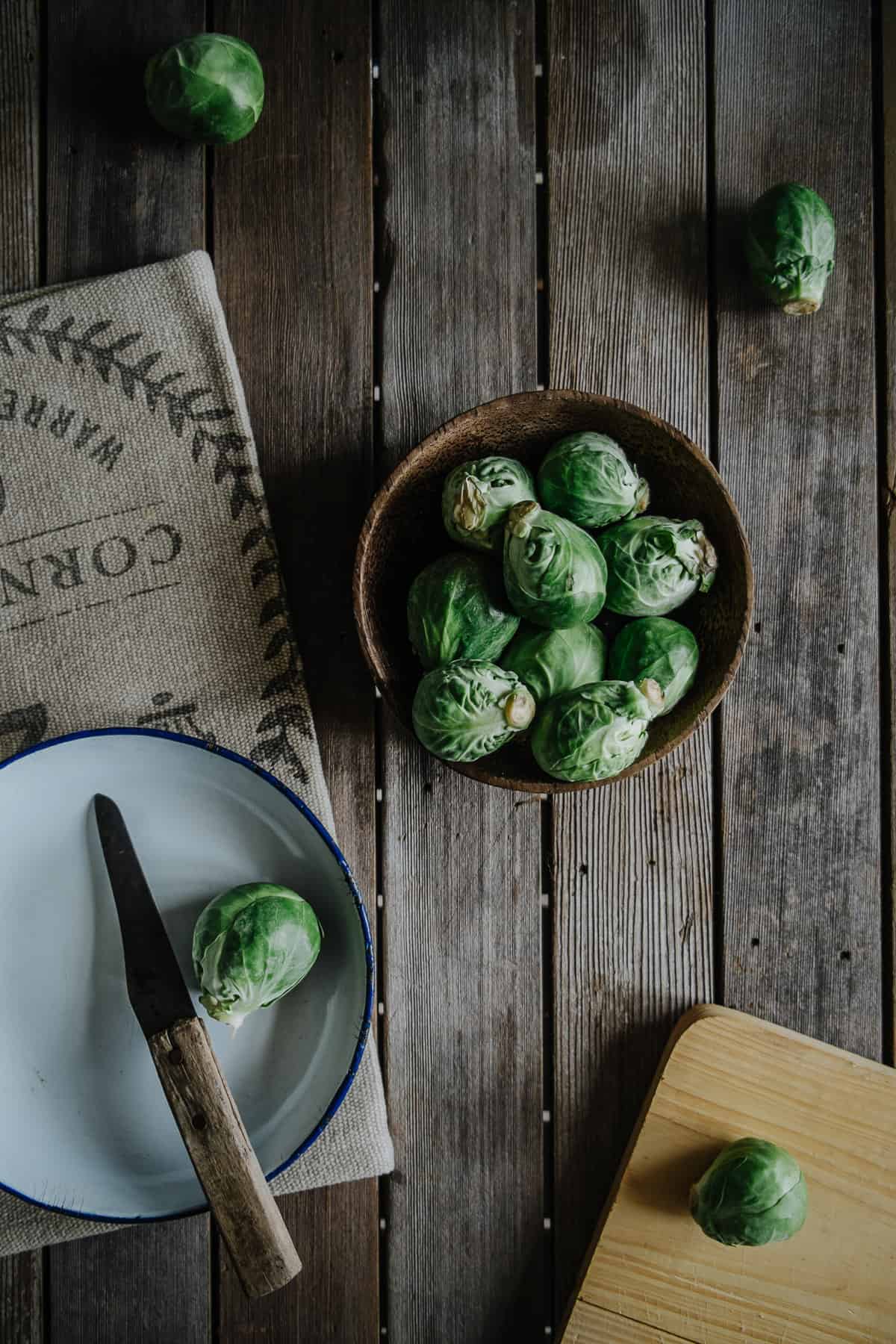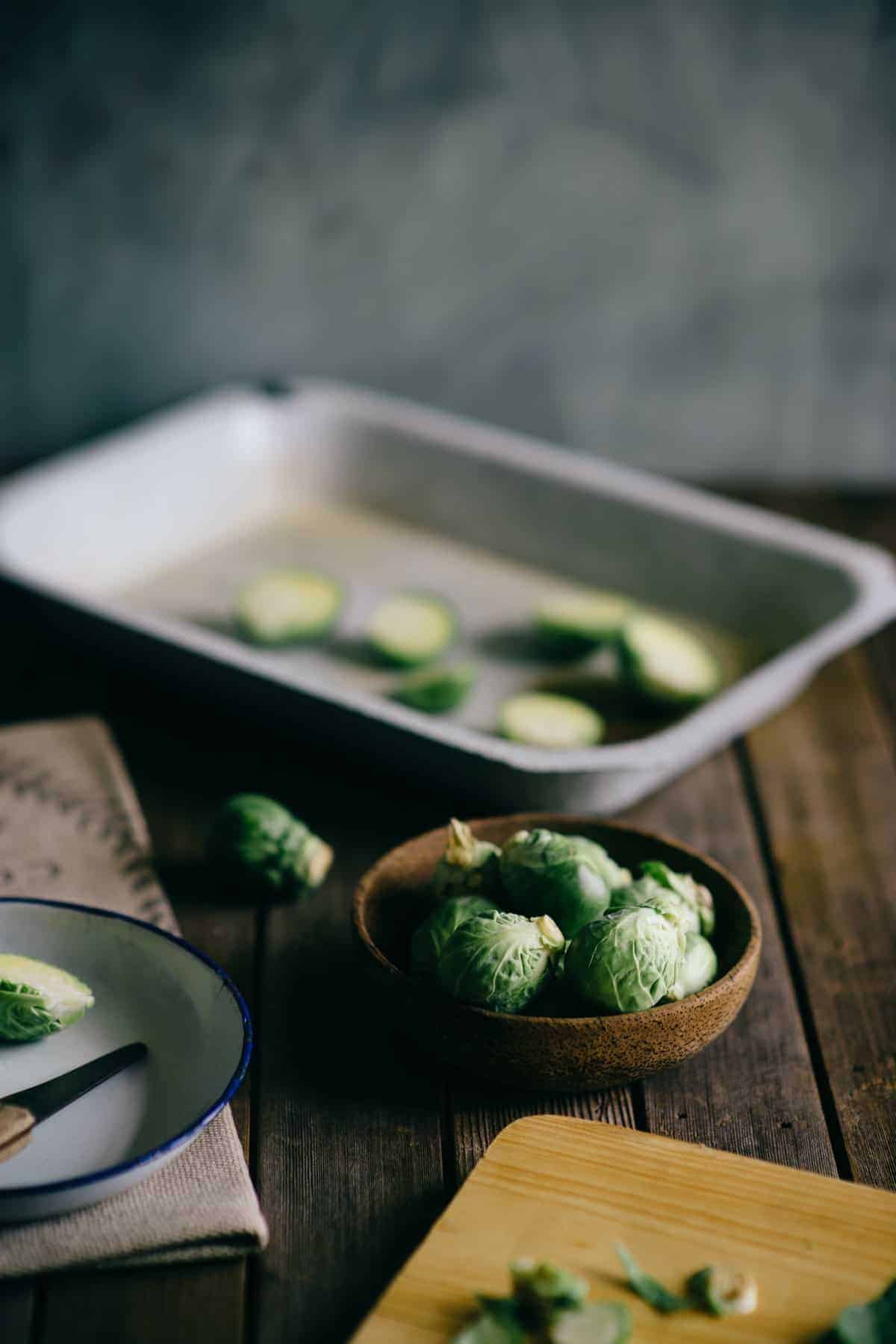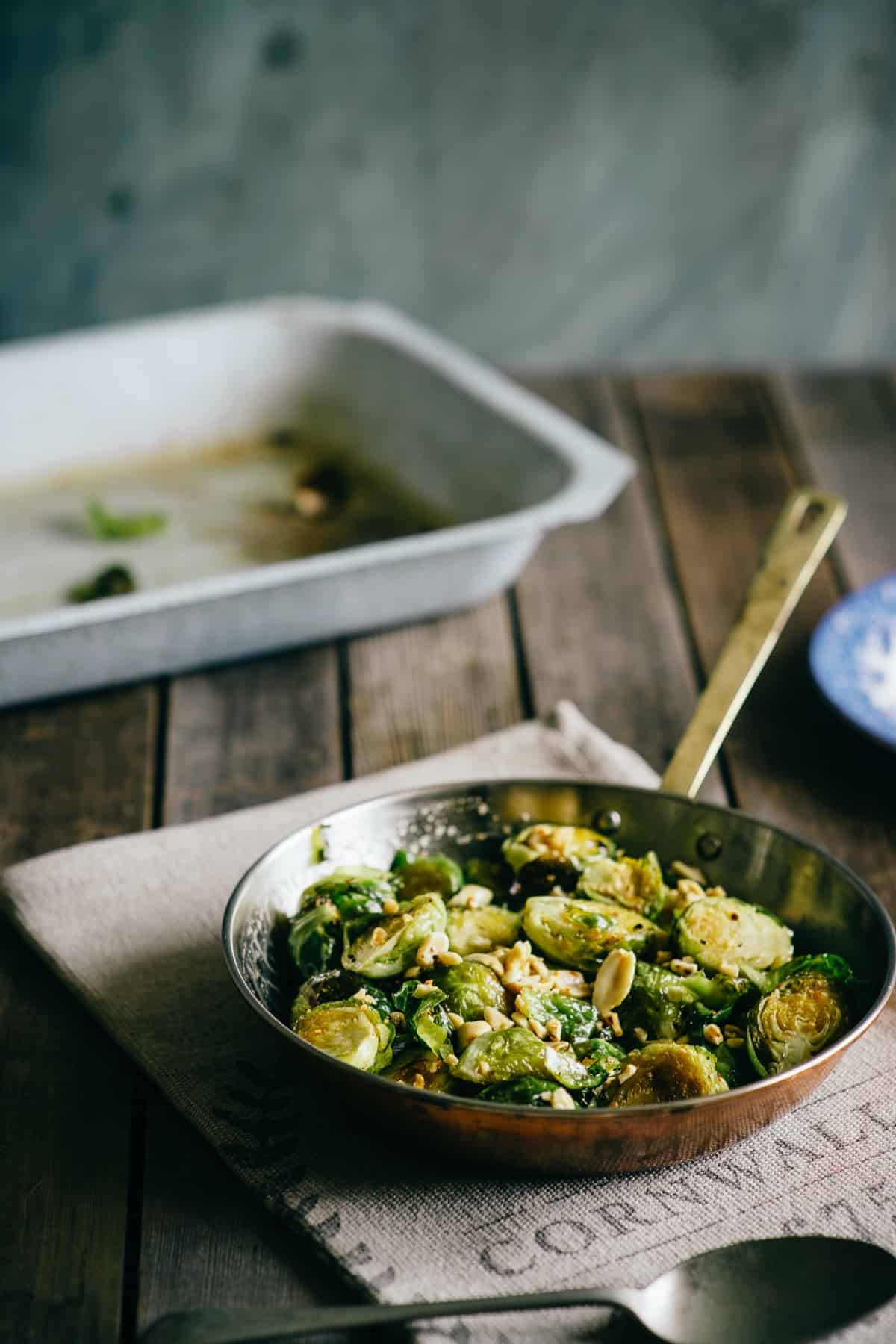 Roasted Brussels Sprouts with Honey and Peanuts
Ingredients
500 grams Brussels sprouts, outer darker leaves removed, stems removed and cut in half
3 tbsp olive oil
salt and pepper to season
25 grams butter
¼ cup honey
½ cup unsalted peanuts, lightly pounded in a mortar and pestle and dry roasted in a hot pan
"splash" balsamic vinegar
Instructions
Preheat your oven to 180 deg C
Add the olive oil, salt and pepper to the Brussels sprouts ensuring they are well coated. Place in a baking tray and cook for 20 mins. (The edges should be slightly crispy). Remove and set aside.
Heat the butter in a pan until melted and bubbly. Add the honey and peanuts and allow the mixture to come to a boil. Add the balsamic and the roasted Brussels sprouts and toss to combine.
Serve immediately.