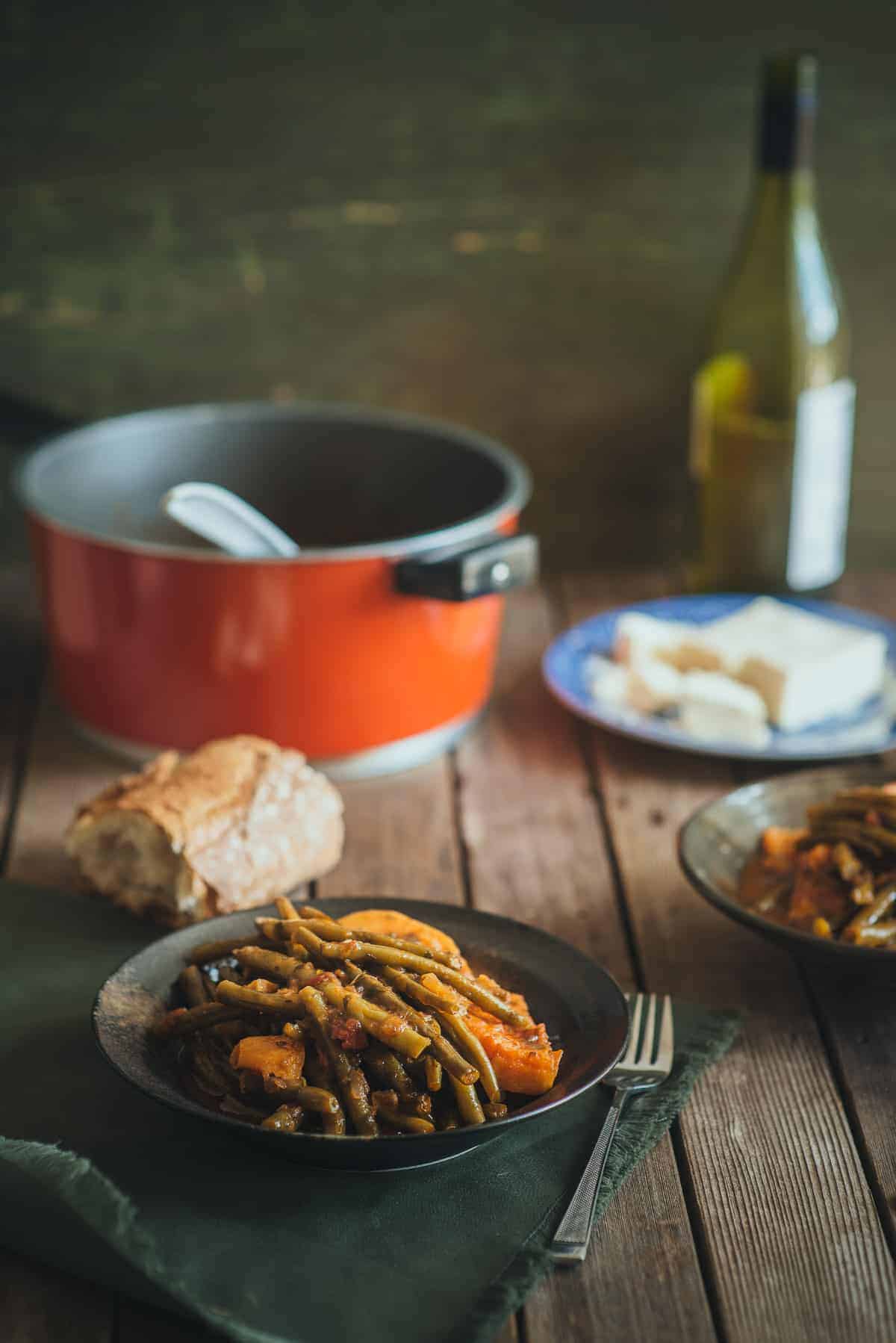 Along with spanakorizo and kounoupidi kapama (braised cauliflower) fasolakia  (Greek word for green beans) are one of the simplest and tastiest meals you can make.
It can be served as a "one pot wonder" or added to the table as part of a more elaborate spread.
Traditionally, this dish is made in the summer months where green beans are plentiful and tomatoes are at their peak.
However there is nothing stopping you enjoying fasolakia in the cooler months. Think of it as a hearty vegetarian braise.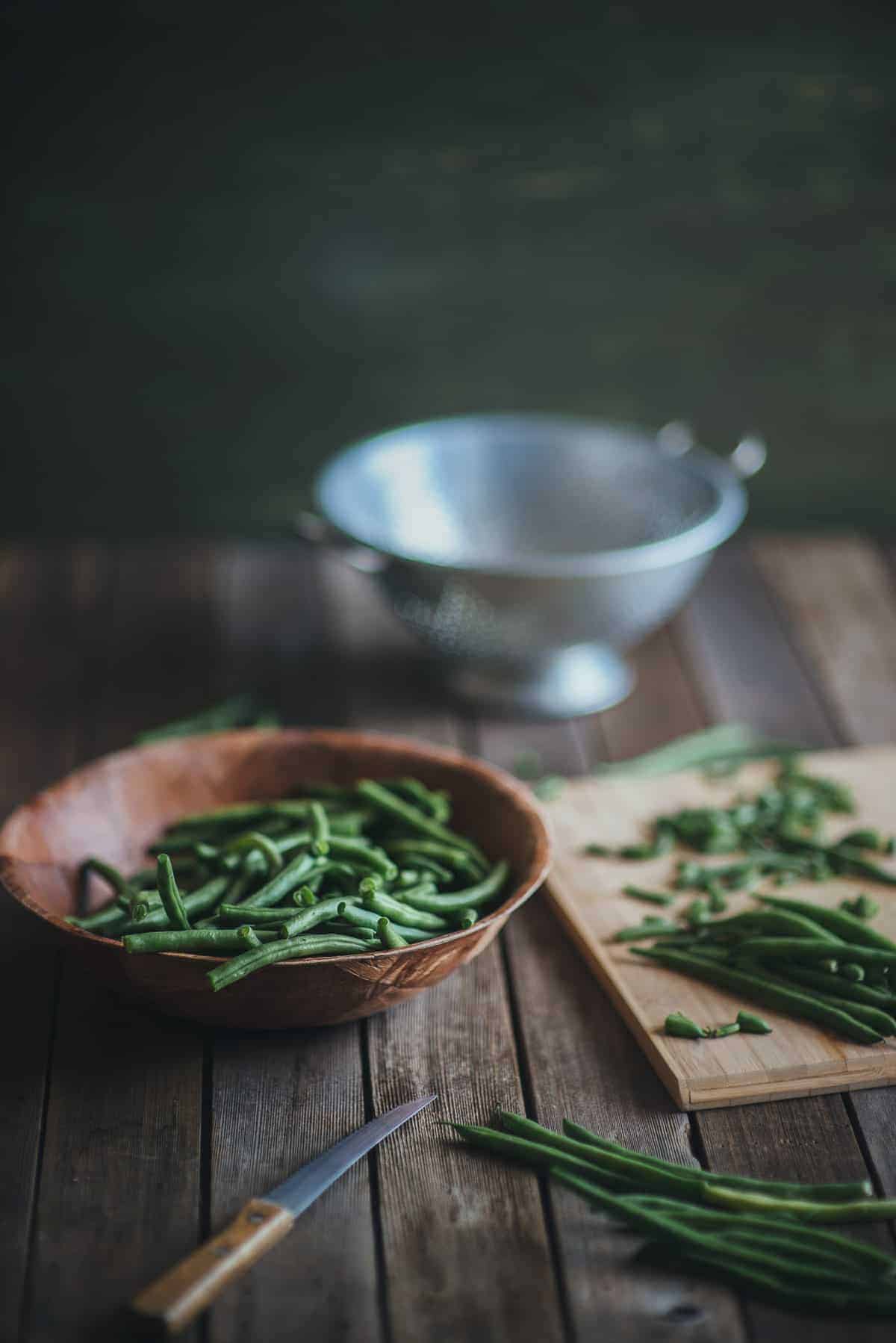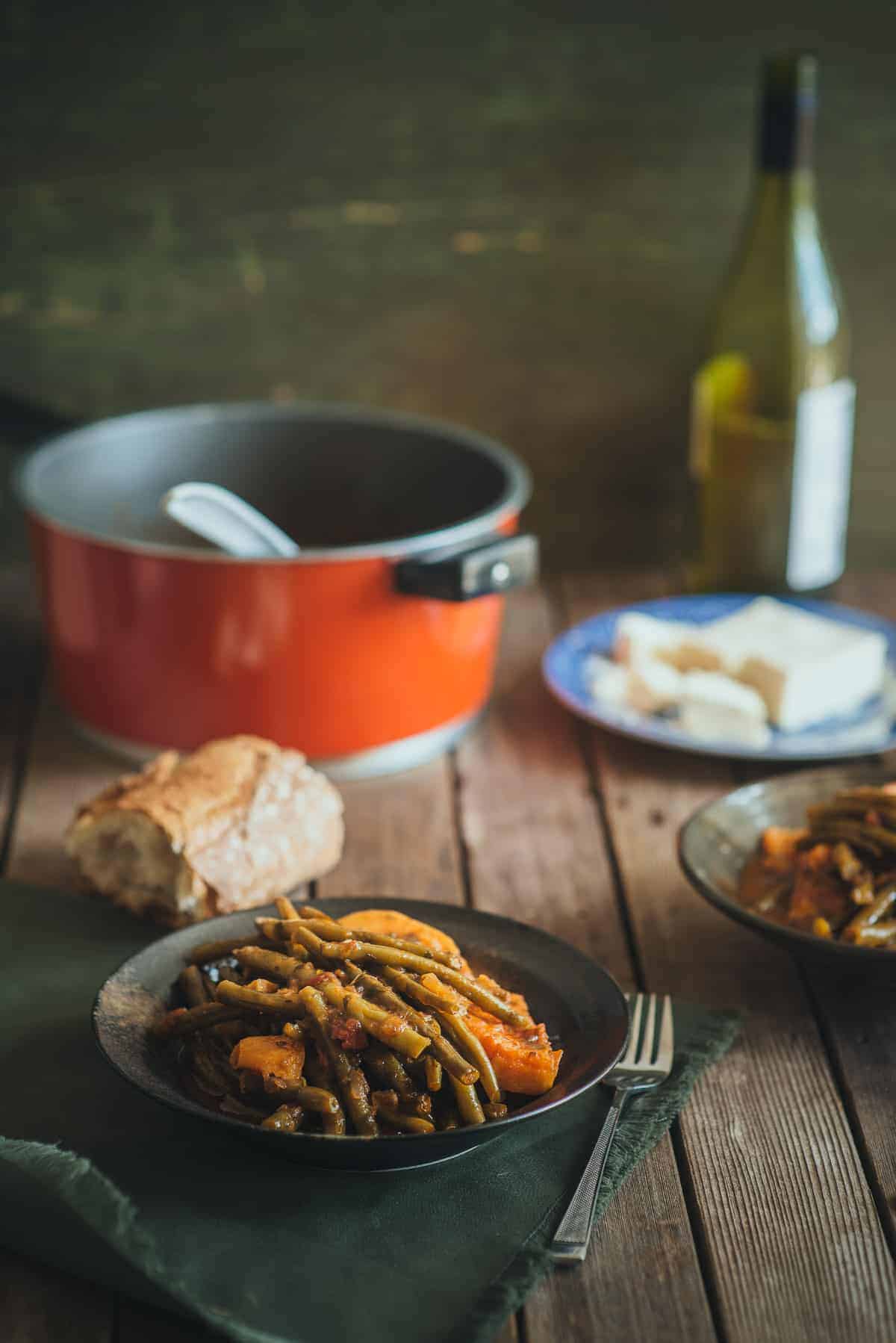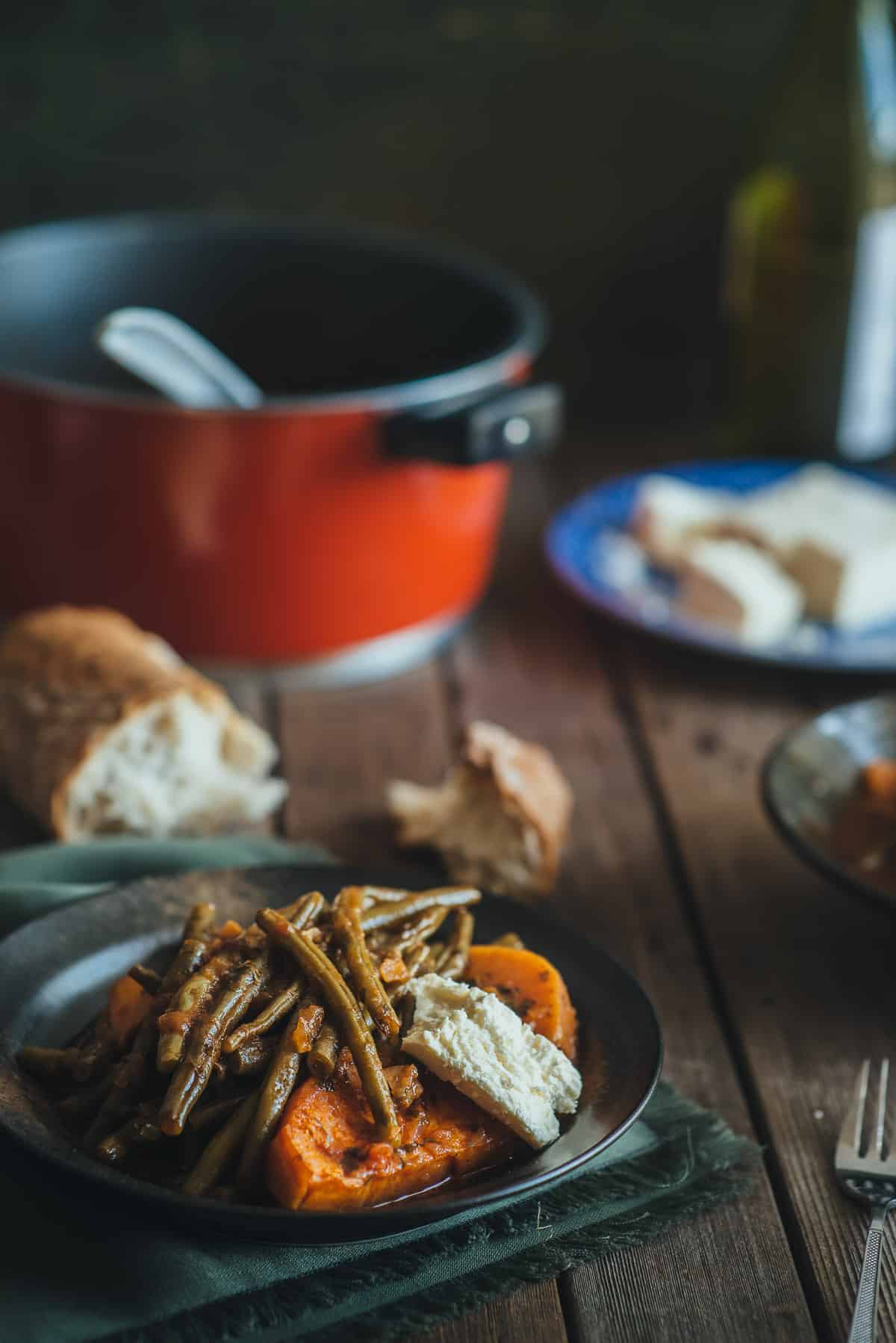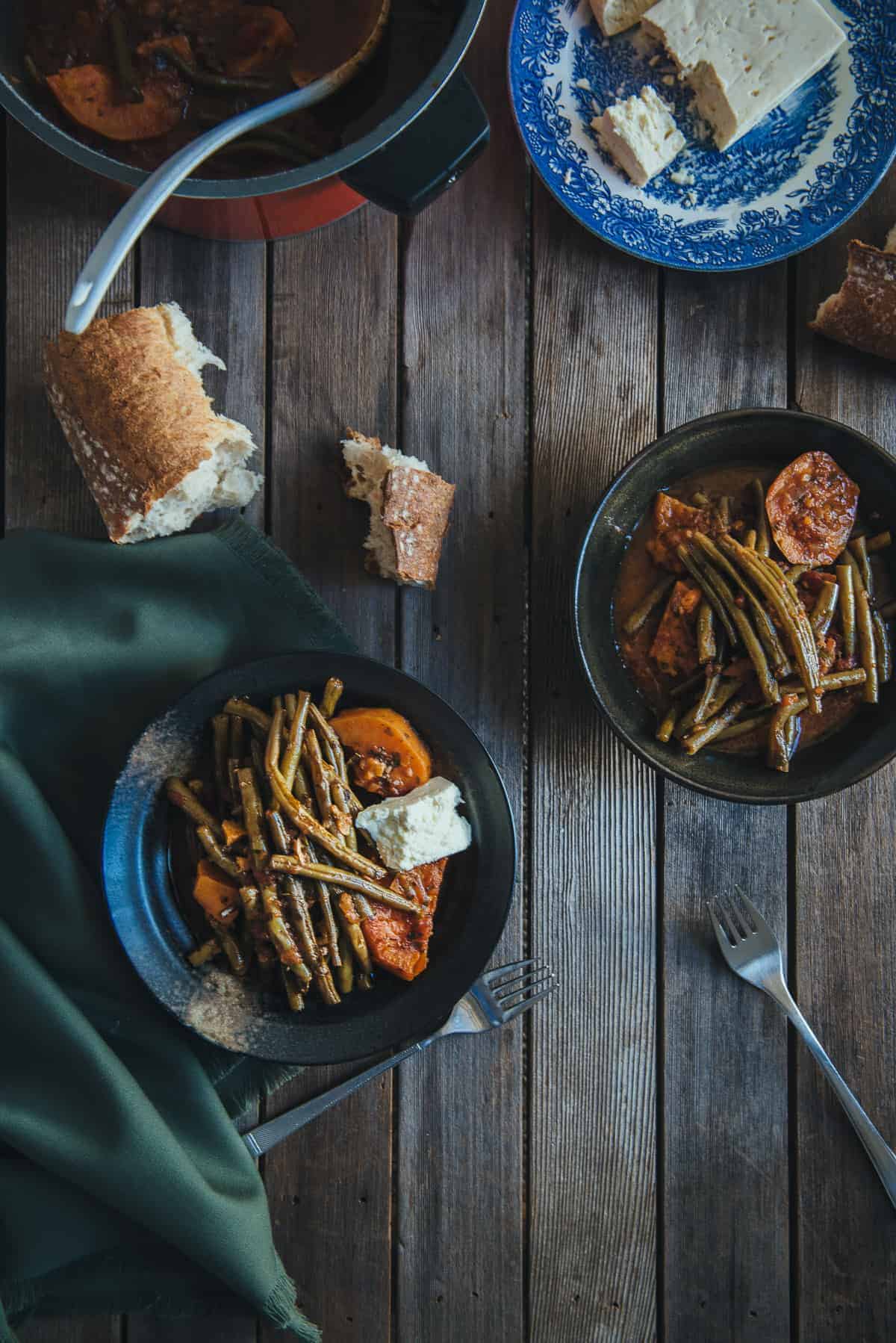 In the many times I enjoyed this growing up, my mum would usually add potatoes to make it more of a meal. And boy was it filling!
In today's version I've opted to use sweet potatoes. I was a little wary of using them initially but in the end I'm glad I did. The sweet potatoes may have softened a lot more than regular potatoes but they added a pleasant additional sweetness to the whole profile of the dish.
I've used a whole lot pf parsley in this plus I've added a little mint and dill.
Serve it up with a block of feta cheese on the side and that other Greek favourite-crusty bread! It's mandatory to use the bread to wipe up all that beautiful sauce.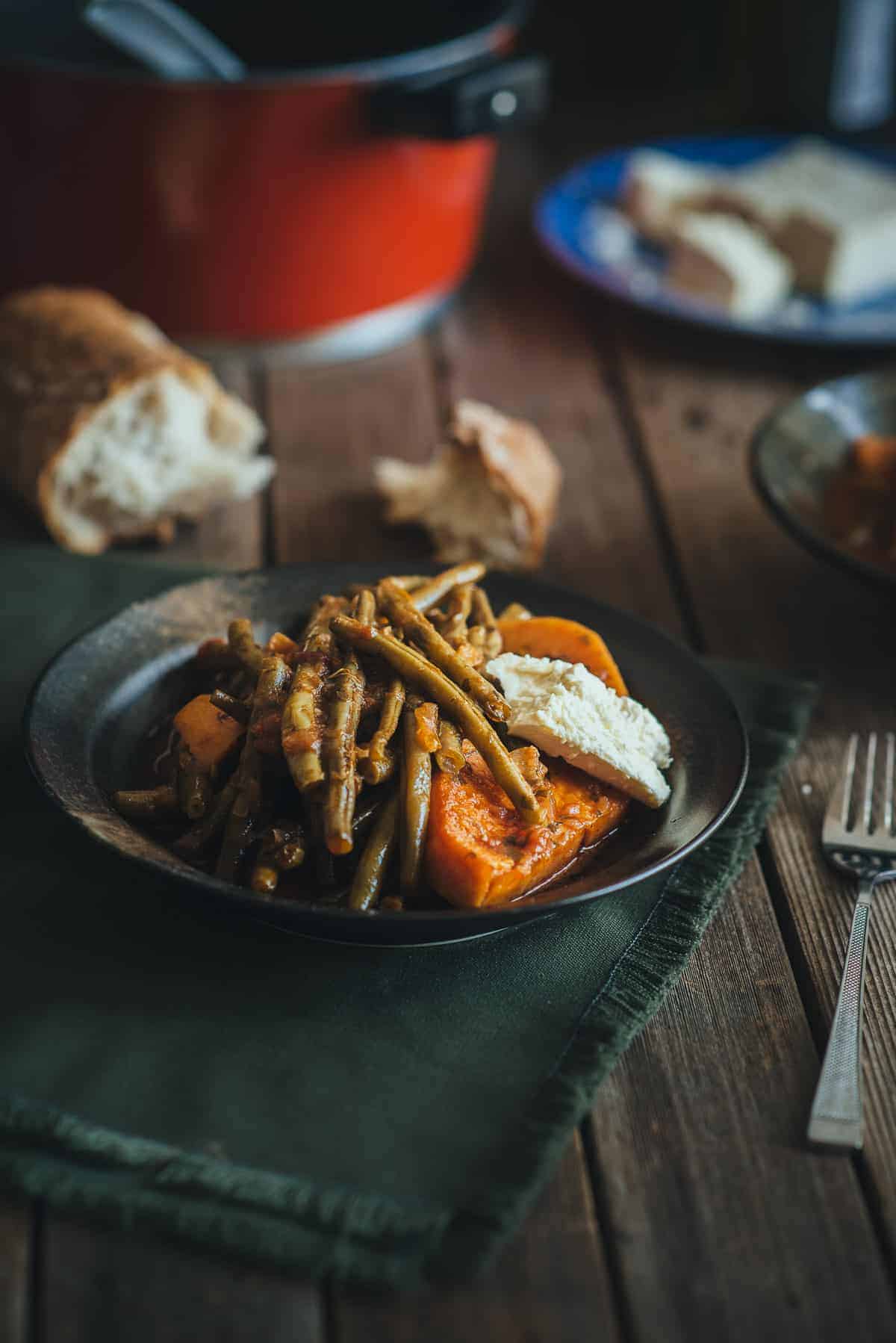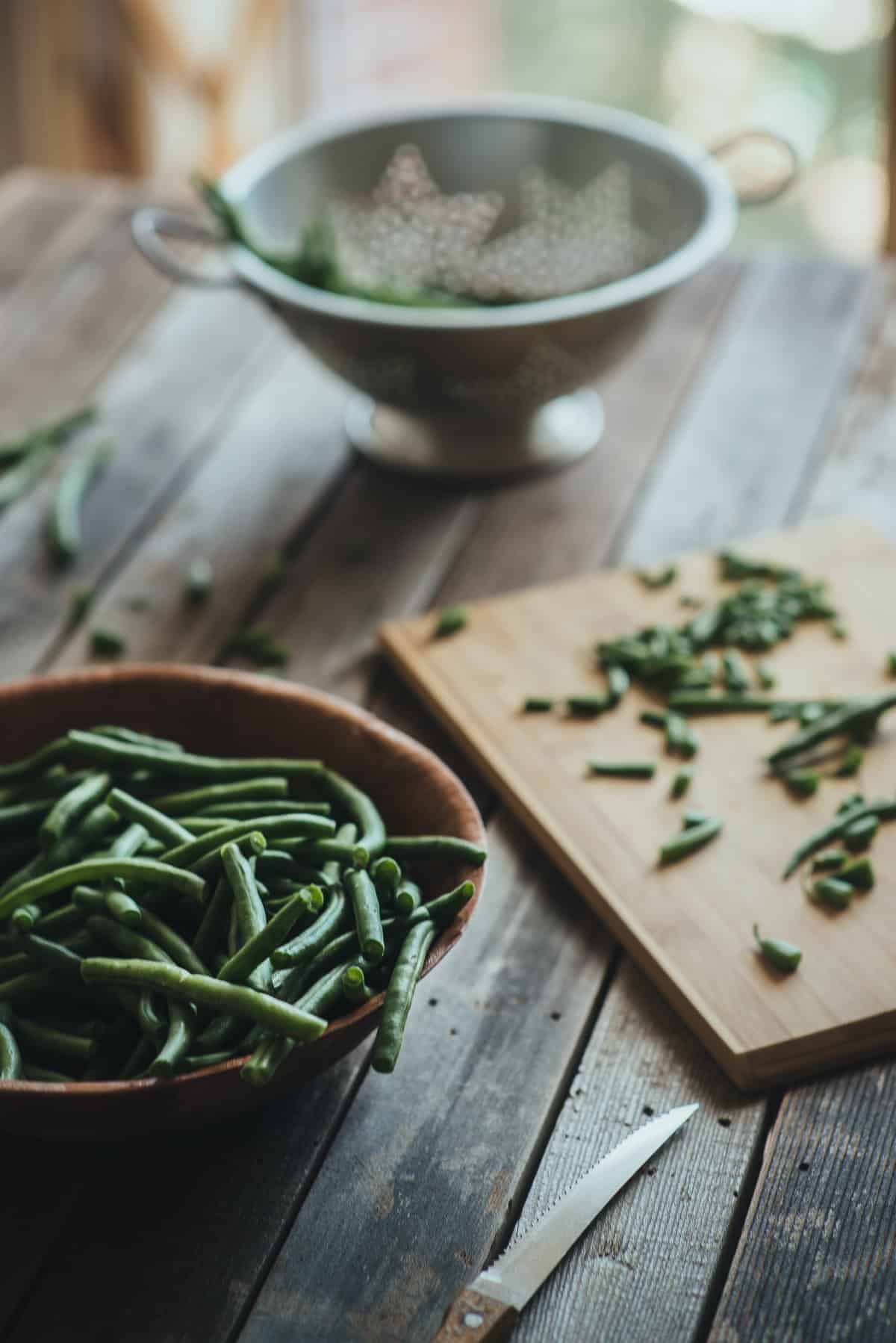 FASOLAKIA-BRAISED GREEN BEANS RECIPE
Serves 4-6
Ingredients:
½ cup olive oil
1 onion finely diced
2 cloves garlic, minced
1 x 400 gram can of tinned tomatoes
2 tablespoon tomato paste
1 large sweet potato chopped into even, rough chunks
500 grams green beans, ends trimmed
1 cup flat leaf parsley finely chopped
3 tablespoon fresh mint, finely chopped
1-2 tablespoon freshly chopped dill
2 cups water approx.
salt and pepper to season
Instructions
Heat the olive oil over a medium high heat in a large saucepan and add the onion and garlic and cook till soft (approx 2-3 mins). Add the tinned tomatoes and tomato paste and cook for another 5 mins.
Add the sweet potatoes and stir thoroughly to combine. Add the green beans ON TOP of the potatoes and do not stir.
Add the parsley, mint and dill and enough water (depending on the size of your pot-mine needed 2 and a bit) to just cover the beans. Allow to cook for 15 mins, stir all the ingredients, season with salt and pepper and lower the heat to a low setting. Cook for a further 30 mins (45 mins in total) till the beans are tender.
Serve immediately with feta cheese and plenty of bread.