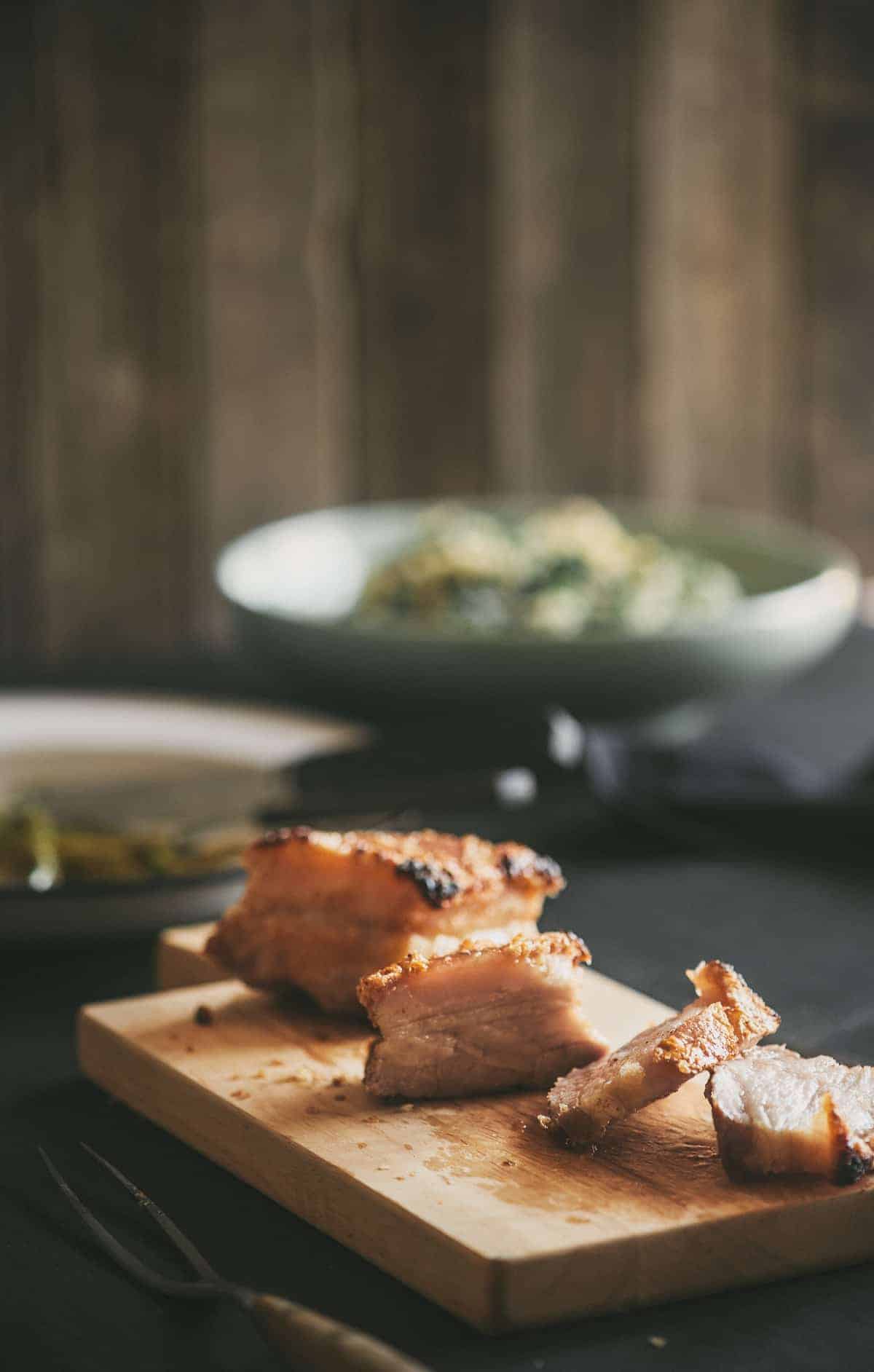 Hello pork belly!
These delicate morsels were calling my name all the way from the freezer last night!
"Cook me"…I could hear them saying.
Funnily enough, I've never actually cooked pork belly before. Yes, I've done pork cutlets but never went down the pork belly route.
And don't worry I've eaten it many times.
I was a little apprehensive about what flavour combination I would attempt.
In the end, simplicity ruled.
Similar to my roast pork I scored the skin and poured boiling water over them.
I then patted the pork belly dry and rubbed it with a little olive oil and lots of sea salt, making sure to get it right between the scored flesh.
Because they were on the smaller side, they didn't take long to cook.
The roast pork belly was ready in no time!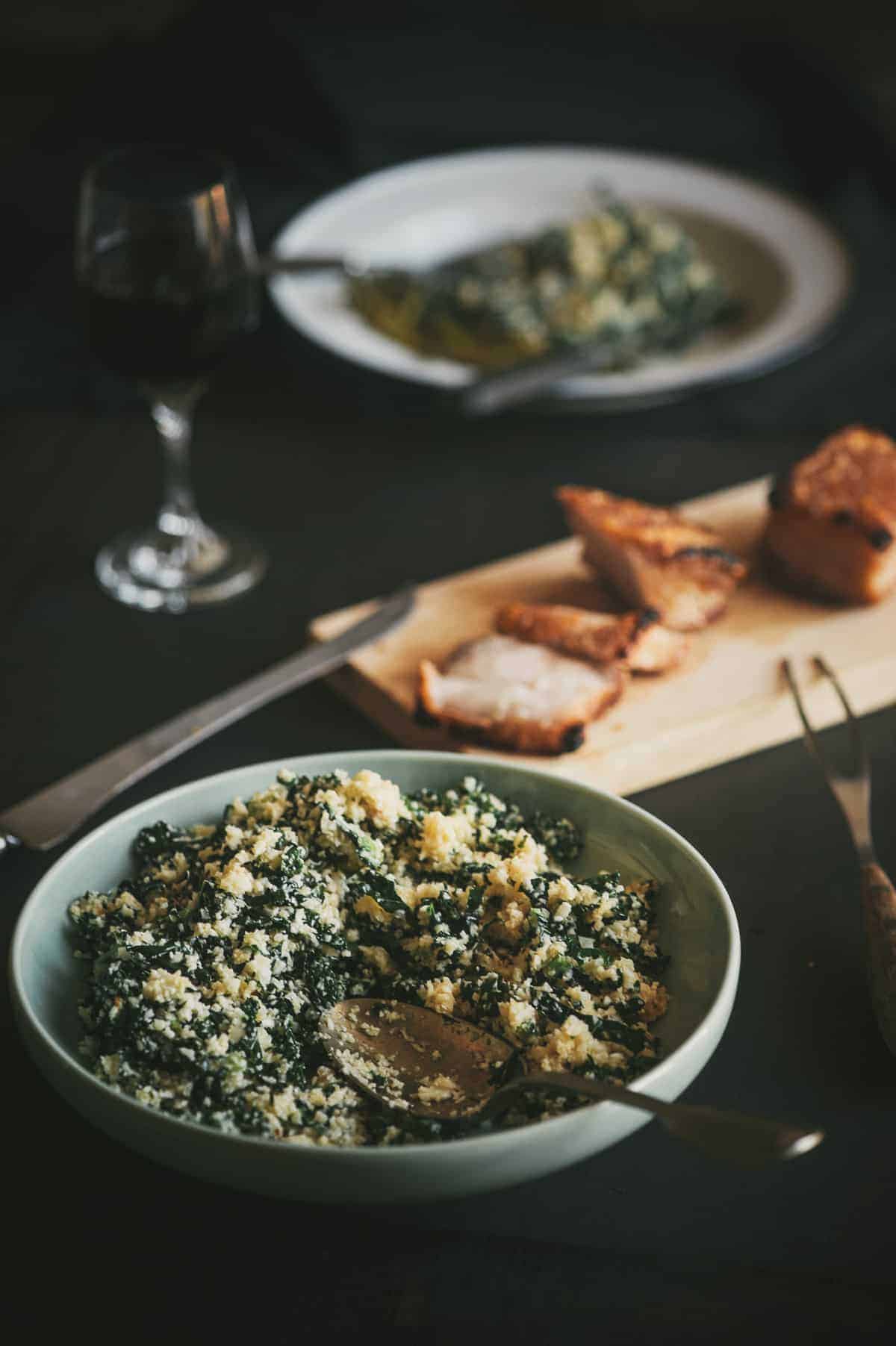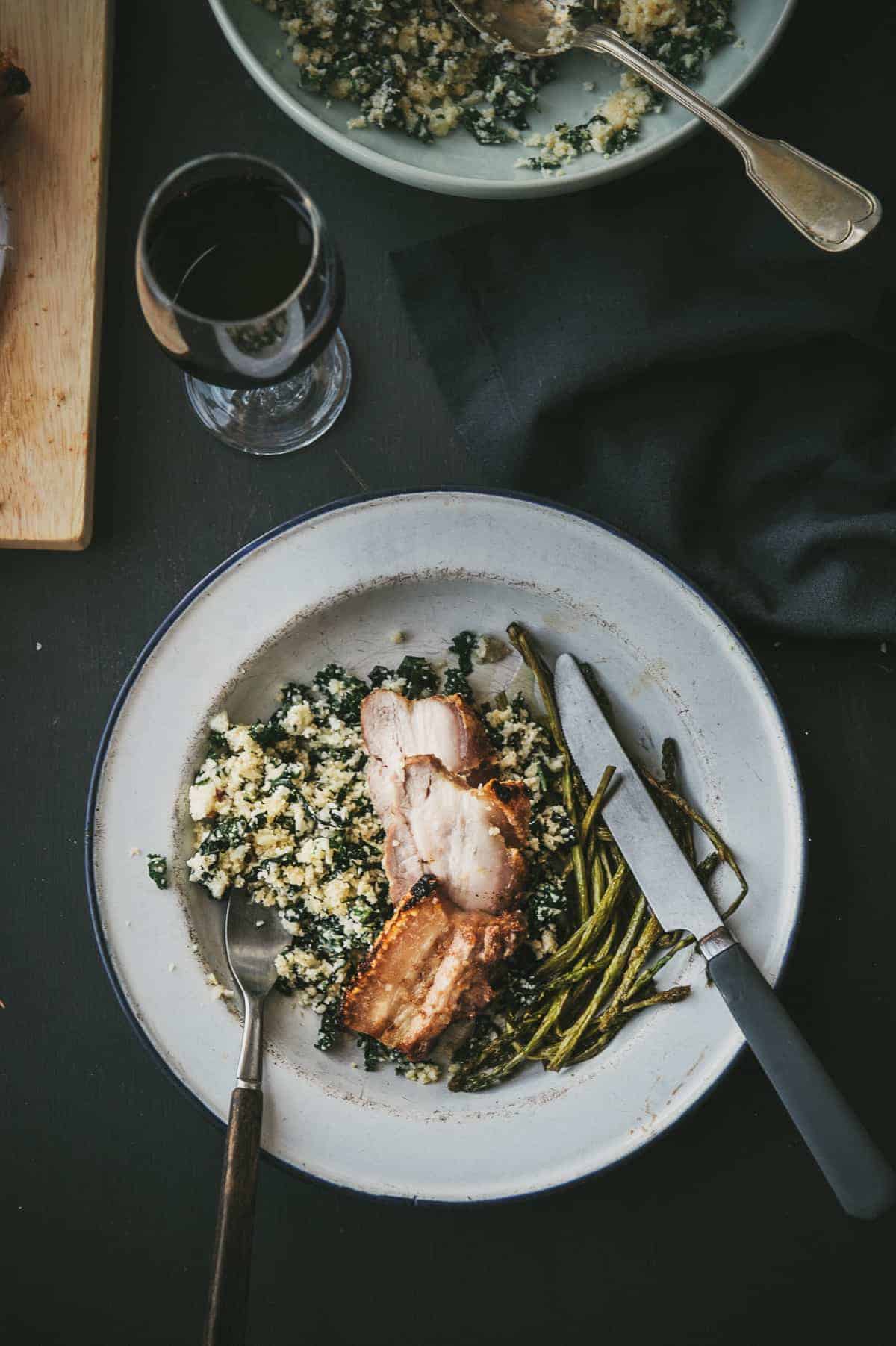 And what did I pair the pork belly with?
Cauliflower "couscous".
One word.
Interesting!
I've seen a lot of recipes on the inter webs recently where cauliflower is substituted for potatoes and other carb delights.
Make believe?
Maybe.
Healthy?
Absolutely!
I'd seen this recipe and I have to say it was impressive. And down right easy.
Cauliflower florets are whizzed up in a food processor and the final result is "imitation" couscous.
I used half a head of cauliflower, some garlic and threw in some leftover shredded spinach, Tuscan cabbage and kale. Cook it in some olive oil, add some seasoning and you have instant gratification.
Highly recommended.
The "recipe" is highly flexible and you can add whatever you fancy.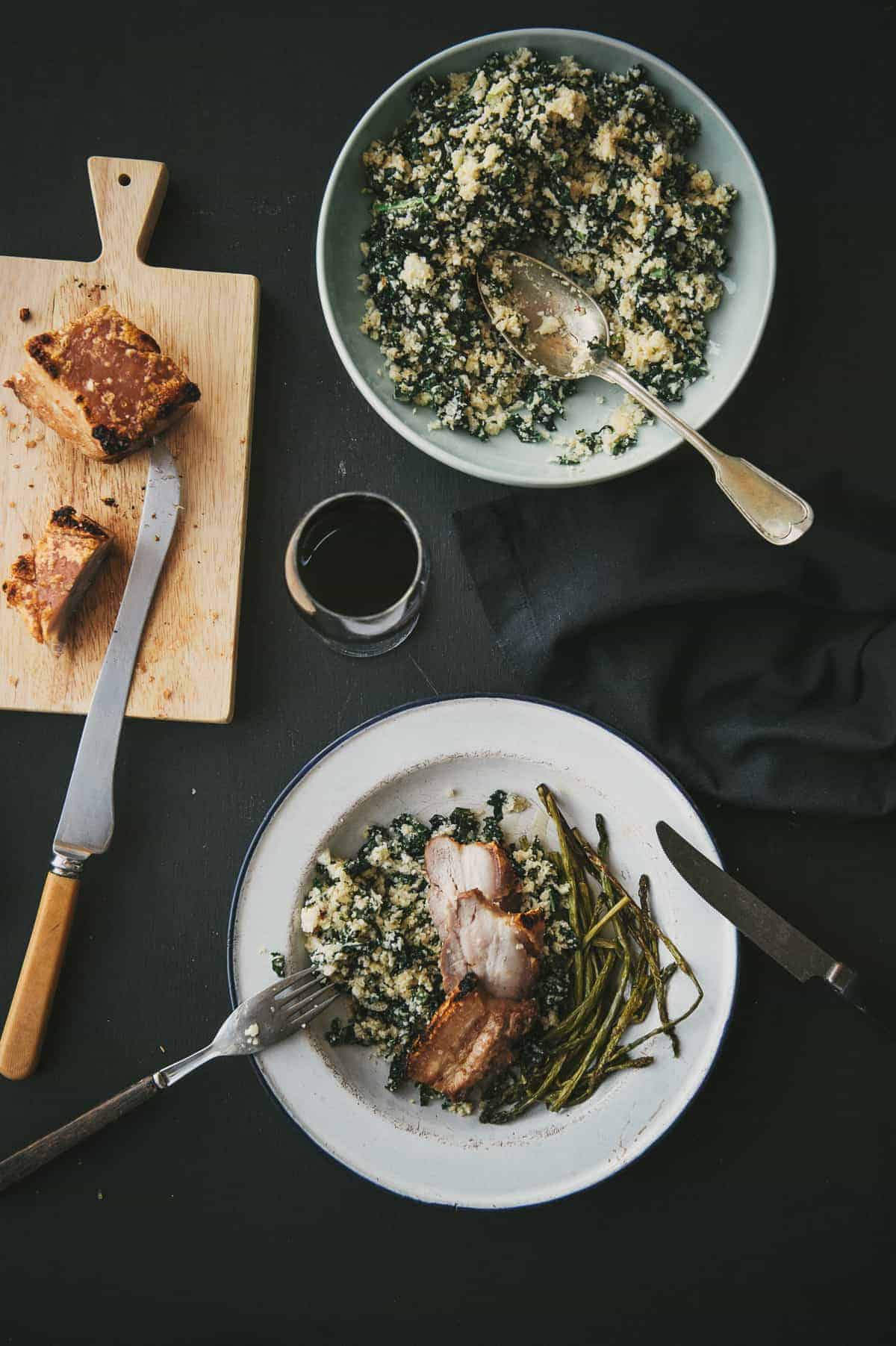 The final part to my roast pork belly feast was to roast some really thin asparagus in some of the pork fat.
The first season's asparagus are just coming into the markets now and these were christened with all that beautiful, rendered fat.
All in all a good meal.
Enjoy!
Crispy Pork Belly with Cauliflower Couscous Recipe
Ingredients:
300 grams pork belly
2 cups boiling water
olive oil
sea salt
Instructions:
Pre heat your oven to 240 deg C
Using a very sharp knife score the pork belly, making sure to to cut deep into the flesh.
Add the boiling water ensuring it covers the scored skin.
Drain and pat dry with paper towels.
Drizzle with a little olive oil rubbing it all over the pork belly then take a handful of sea salt and rub it into the scored skin.
Place them on a rack with a baking tray underneath and cook them at 240 deg C for 15 mins. Then drop the temperature to 180 Deg C and cook for approx. 45 mins.
The final touch is to turn your grill up to its maximum temperature and blister the skin on the pork for 5 mins.
Remove and allow to rest for 10 mins. While its resting roast the asparagus and serve withe cauliflower couscous.