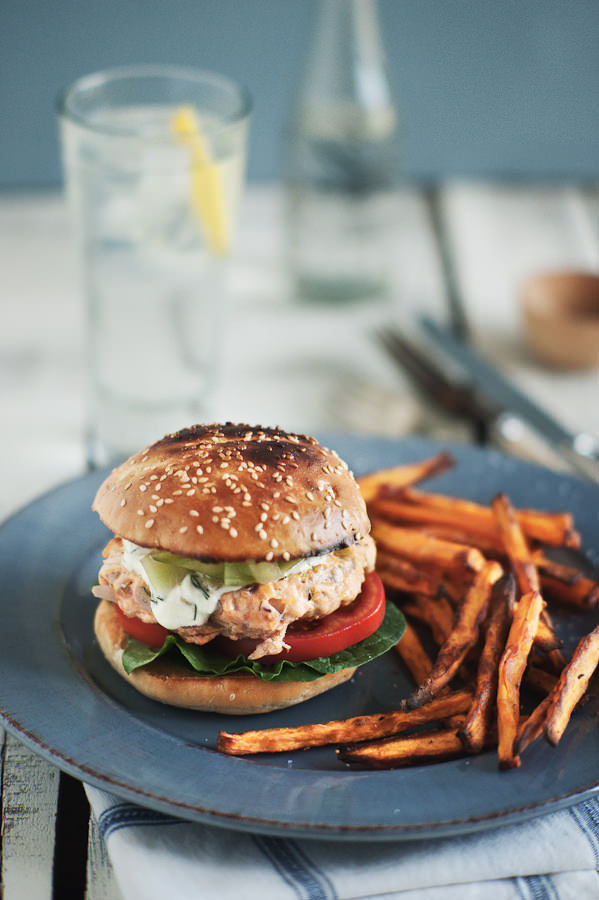 Are you ever consumed by food cravings that just won't go away?  Do you suddenly have the urge to cook things that you usually wouldn't?  I do. And depending on the complexity of the dish and time required, I cave in...hey we're only human after all!  My cravings began with burgers last week. After recovering from my sinusitis and eating enough Greek chicken soup to last a lifetime, I was determined to make that "perfect burger" (in my eyes anyway). I know it would've been just as easy as visiting one of the many gourmet burger joints that have sprung up around Sydney recently. But I wanted to go the whole hog and that included making my own burger buns.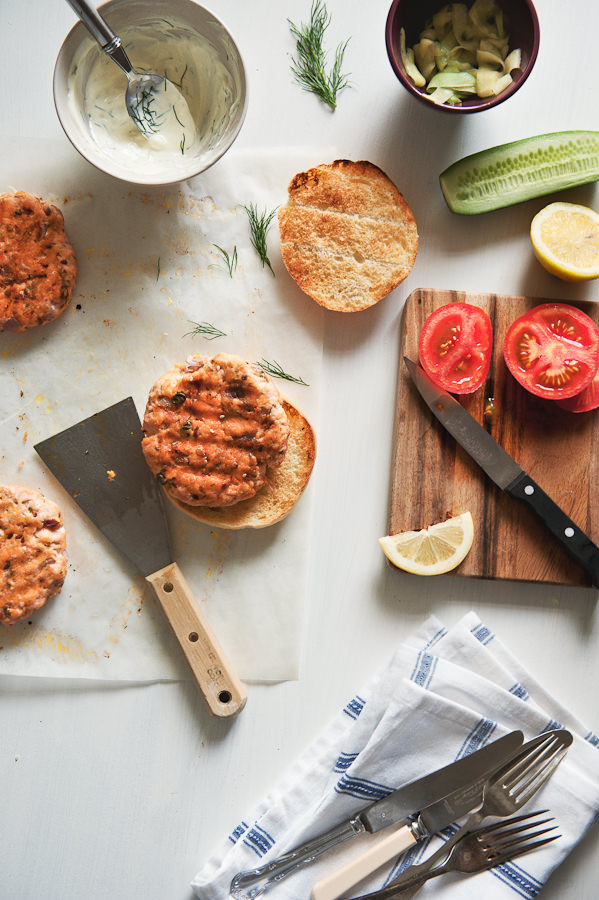 As I explained in my brioche bread recipe, it was originally designed to make the best burger buns. And it certainly lived up to it's expectations. And beyond! (side note: shape the dough into eight burger buns and let them cook for approx. 15 mins-until they are browned on top-toast for a few minutes before serving with your favourite toppings).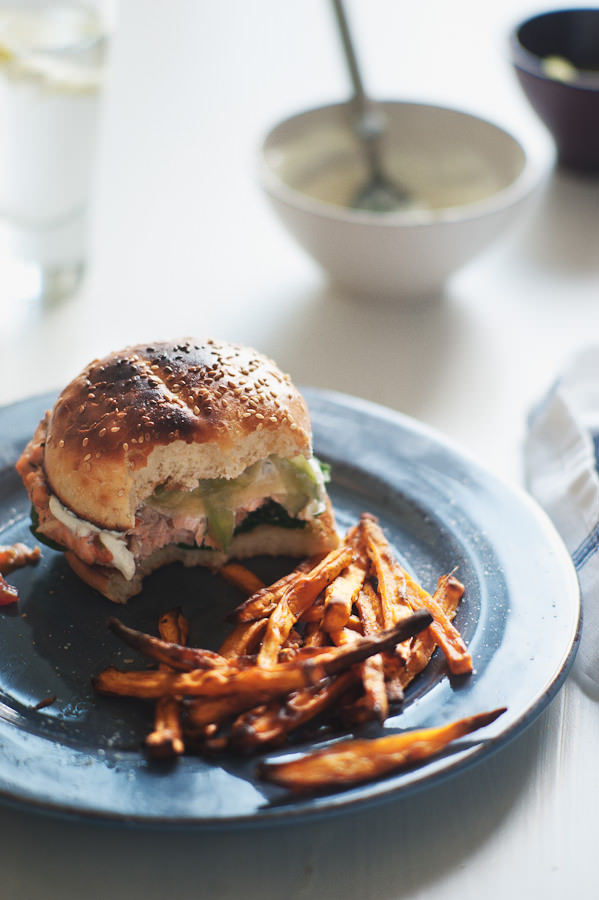 I had a recipe bookmarked from years ago in the "must make" folder that sits on my computer, for salmon burgers. I liked the fact that this recipe used fresh salmon fillets and could easily be adapted to include any ingredients you liked. I jazzed mine up with freshly chopped dill, chili, capers, garlic and binded it all using some instant oatmeal from a packet. I've had some dodgy salmon burgers in the past that would've been more at home on a hockey field. These were moist, delicious and irresistibly "more-ish" as we say here in Australia. I don't have the luxury of space in my tiny apartment,so in order to emulate a barbecue I used one of those char grill pans. I imagine these salmon burgers would be even better if they were cooked on a real barbecue.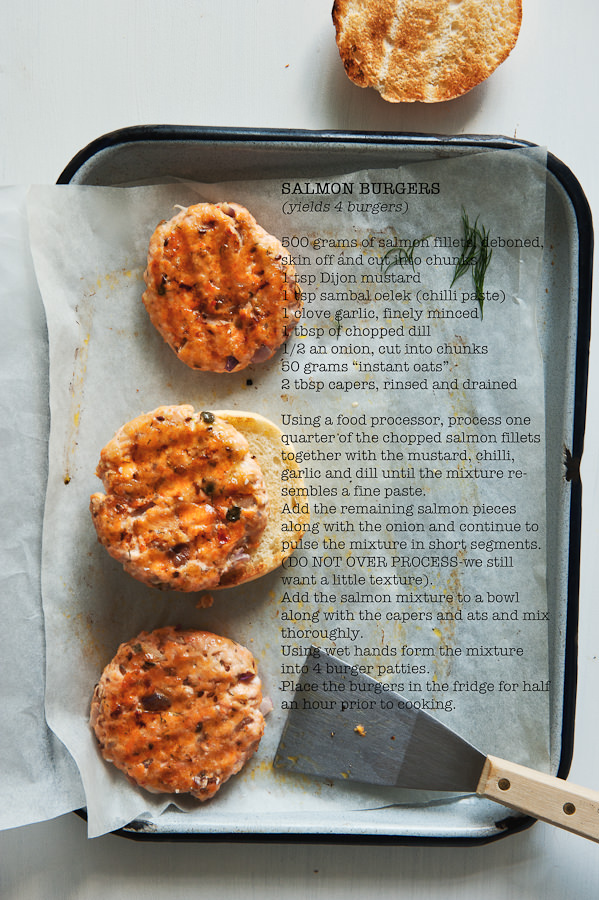 I dressed mine up with baby spinach leaves, freshly cut tomatoes and thinly sliced cucumbers (done using a potato peeler) that had been marinated in a little vinegar. I think a tartare sauce would have been the perfect ending but I used some Greek yoghurt that I mixed with dill, garlic, salt and lemon juice. Oh! And let's not forget the "fries" on the side. I made a batch of sweet potato fries (that were actually baked in the oven). Burger cravings fulfilled? You betcha!