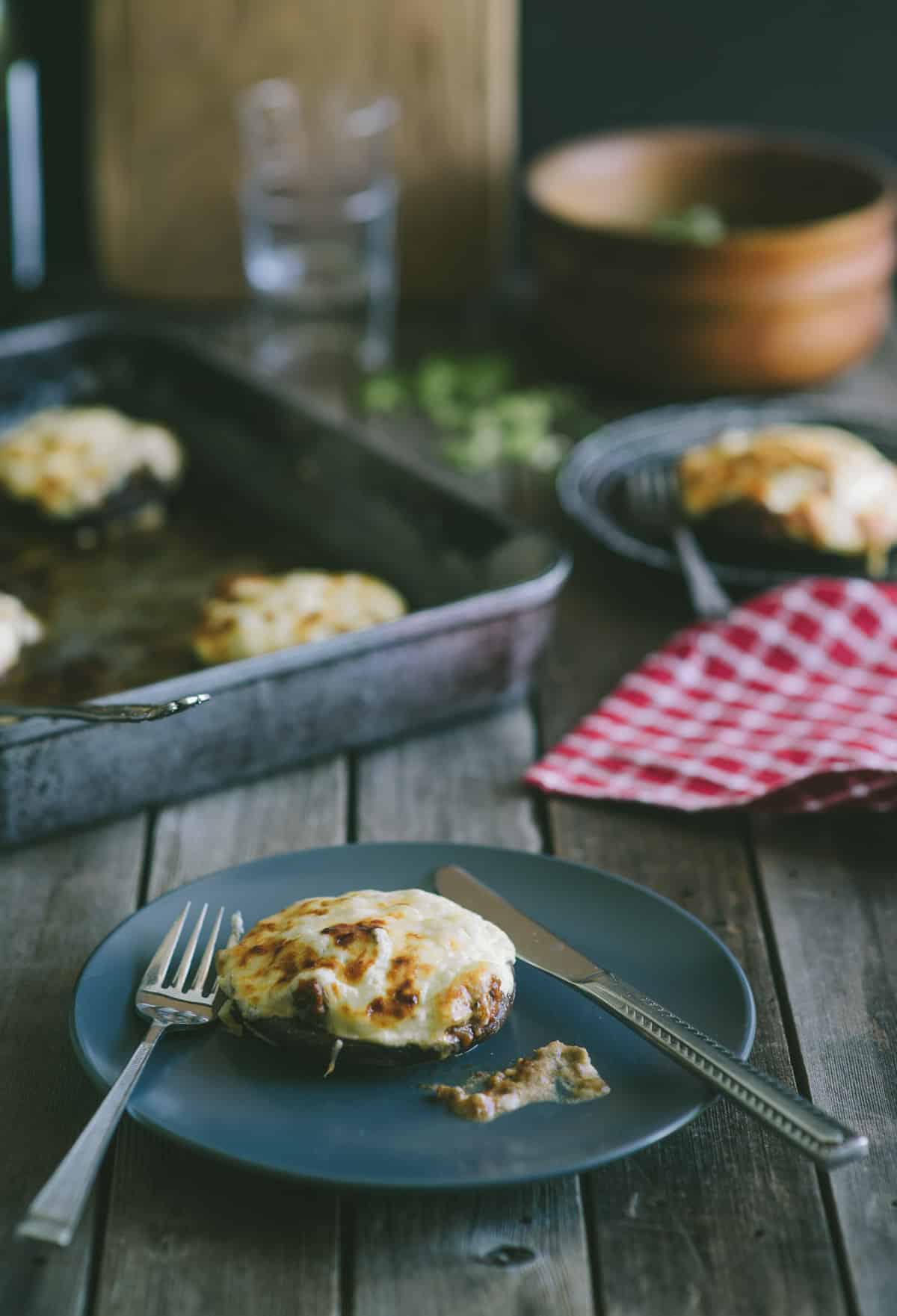 What's your idea of comfort food?
Is it a grilled cheese sandwich? Mum's spaghetti? A Sunday roast with all the fixings?
I love it when people talk about their favourite foods. Especially when it brings back many good memories for them. Their eyes light up. They smile. And it makes me happy to see them happy!
My comfort food is a Greek dish called pastitsio. I've given it a fairly decent rap here on the blog.
This dish provides conmfort and nostalgia all in the one package!
I've always wondered what it is about this particular dish that drives me to the point of insanity?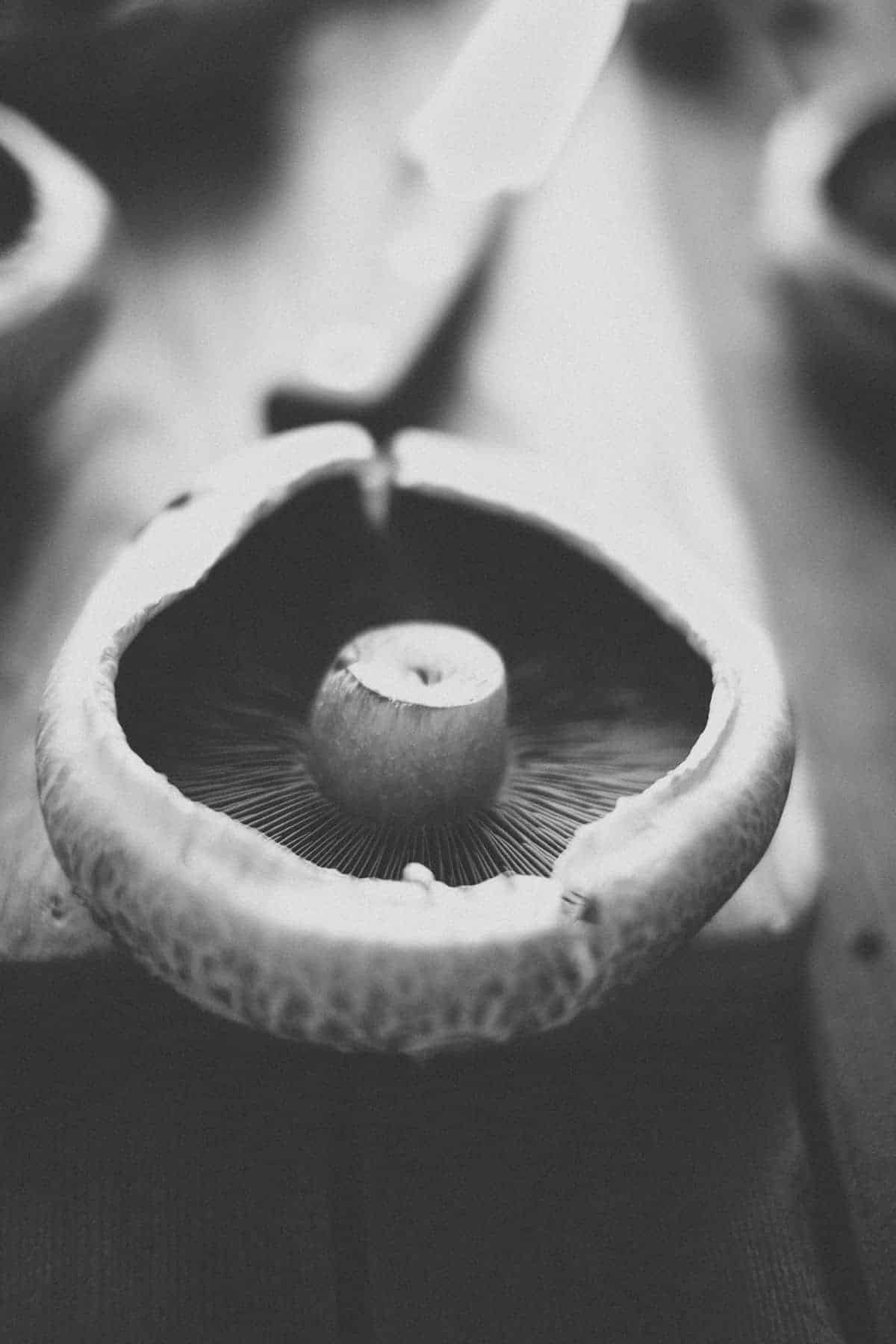 Personally I think it's the magic combination of a perfectly cooked beef ragu and the creamy bechamel on top. Of course the tubular pasta adds to the excitement of it all too.
But pastitsio can take a decent amount of time to make. It's a process.
A BIG process.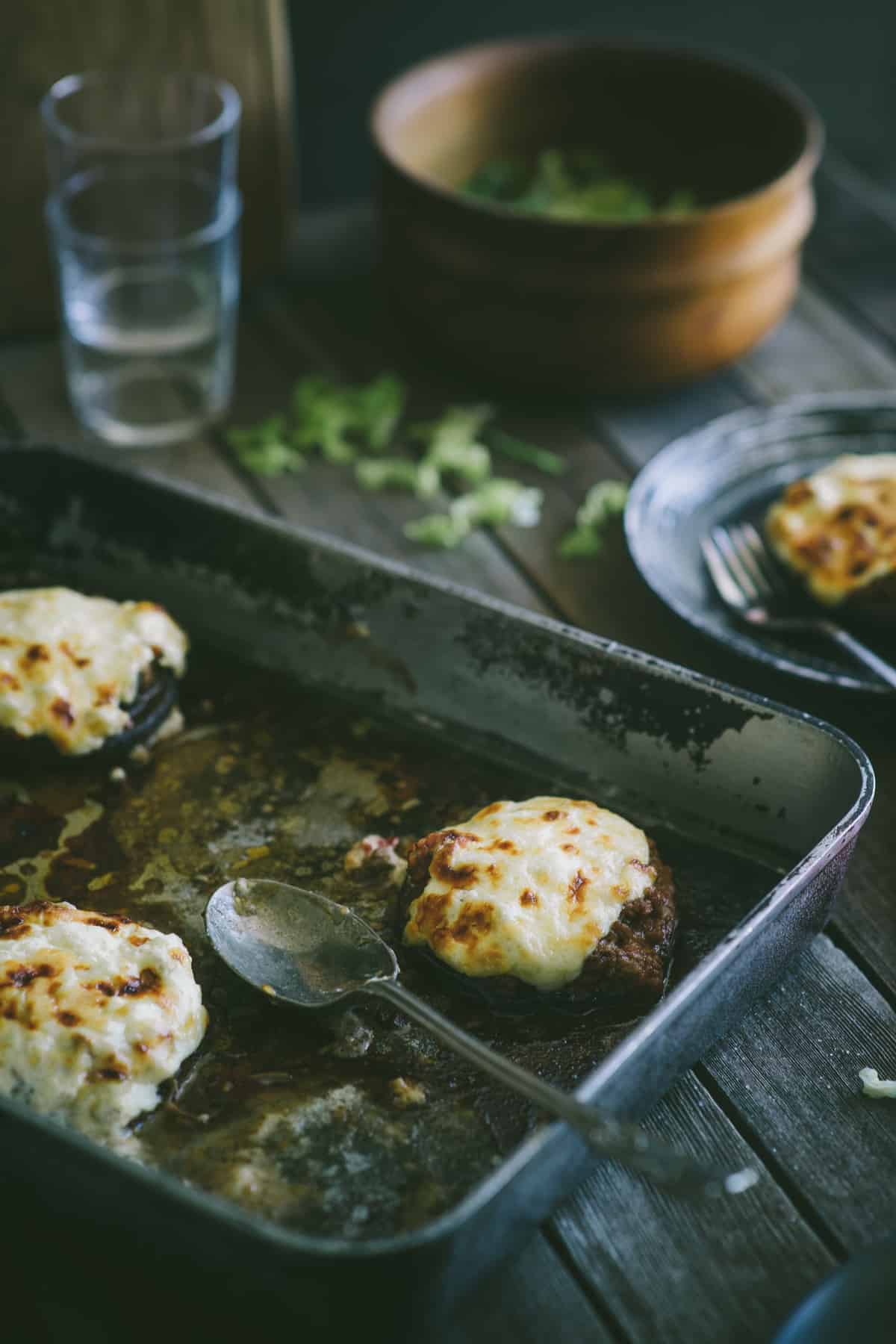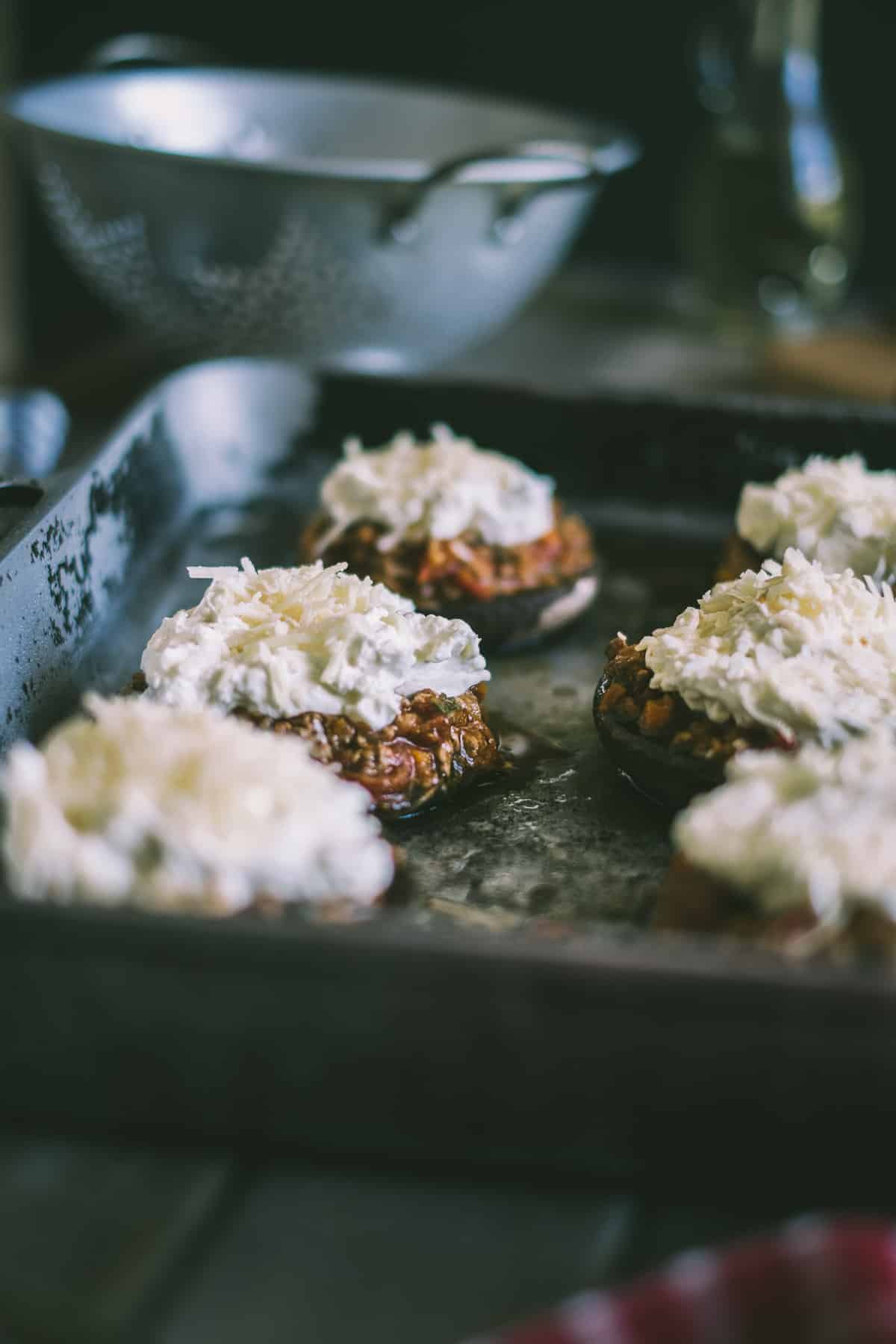 I like to make a big batch of beef ragu and freeze it in batches. This set up works well for me.
I can get home in the evening, pull out a bag from the freezer and within ten minutes I have dinner.
Easy!
When I was making my last batch of beef ragu, I was also thinking of what my next recipe contribution would be for the Australian Mushroom Growers Association. (You can check the last recipe I did which was my Asian inspired, mushroom san choy bau).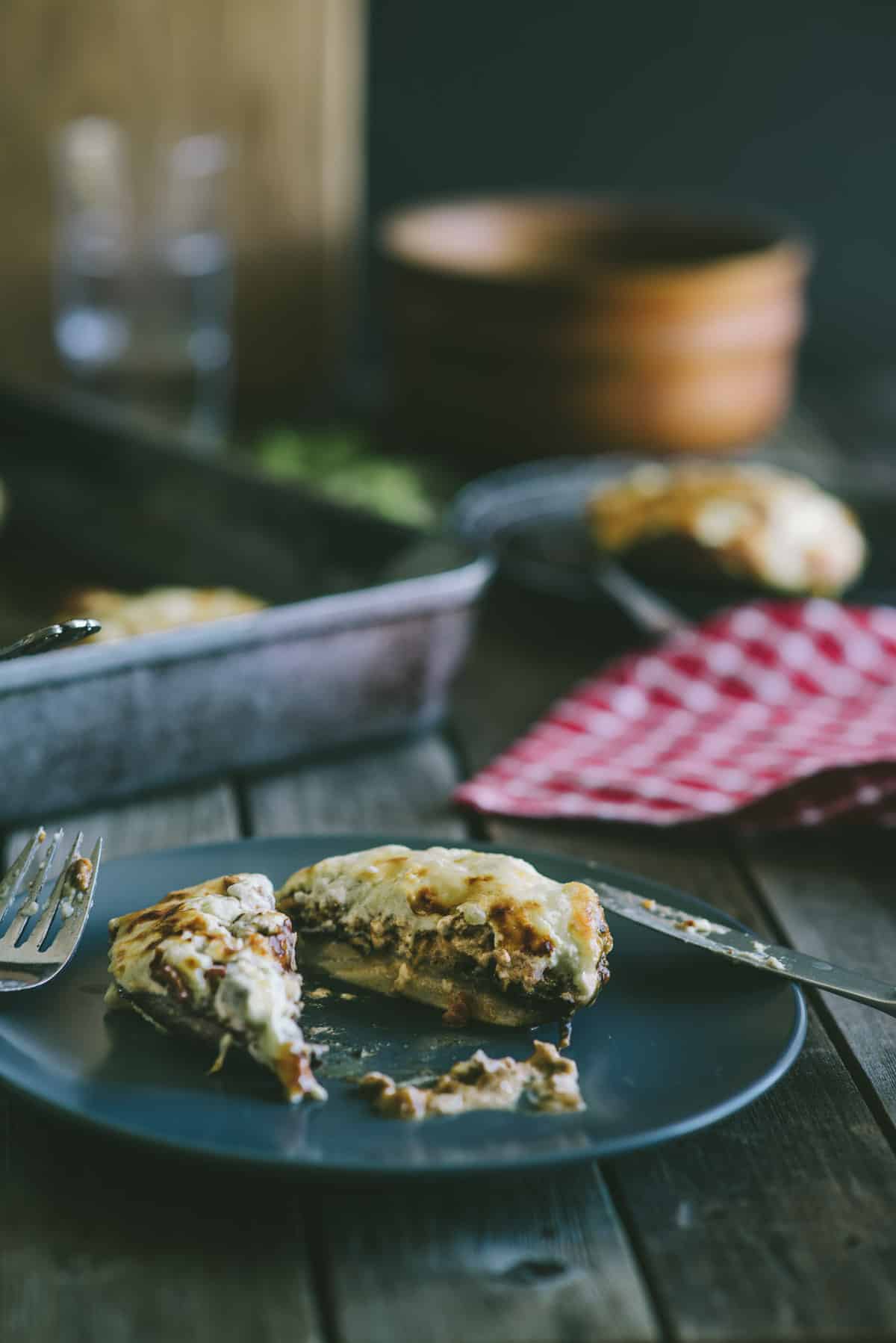 And then the light bulb went off.
I would to use the beef ragu to stuff some mushrooms.
This dish is very similar to papoutsakia-the stuffed eggplants I made last year. It works on the same priniciples but it's quicker and better, in my humple opinion.
If you have any meat or veggie based sauce, the large portobello mushrooms work beautifully. Instead of a bechamel I decided to use some creme fraiche on top with some grated, sharp Reggiano Parmigiano cheese.
Ever since I used creme fraiche as a topping in my spinach and ricotta cannelloni, it's become my new favourite sauce. It definitely lends a lightness to the dish without being bogged down by a heavy bechamel.
It's actually quite light overall.
And just like the stuffed eggplants this can be served slightly warm. In fact, I whipped this up for lunch the other day (I prepped it in the morning) and it worked perfectly.
Serve it up with a shredded cos lettuce salad dressed with olive oil and lemon juice, a crisp, Pinot Grigio and your summer lunch is ready.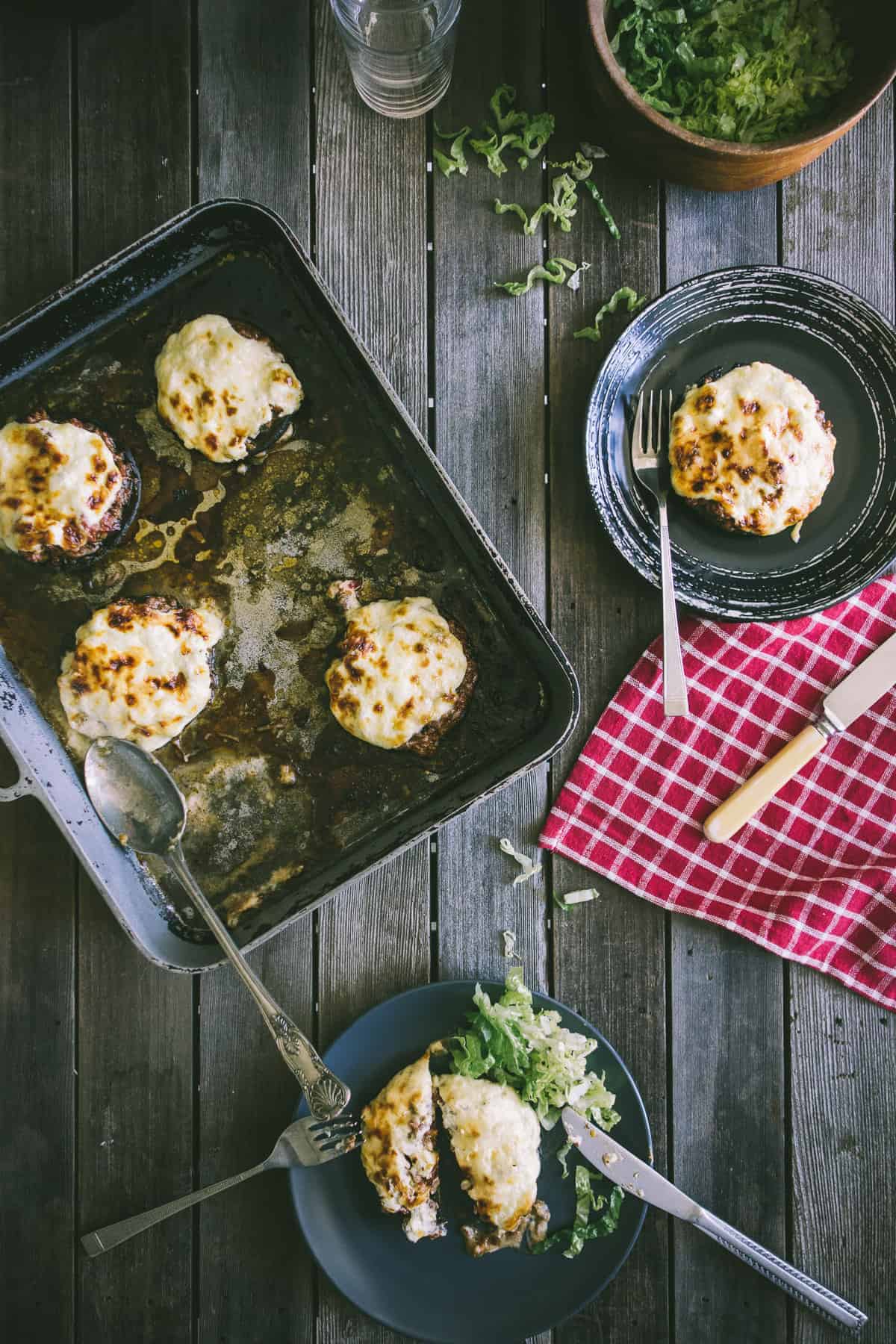 BEEF RAGU STUFFED MUSHROOM RECIPE
Serves: 6
Portobello mushrooms stuffed with a beef ragu.
Ingredients:
6 Portobello mushrooms
2-3 tablespoon olive oil
250 grams beef ragu
200 ml creme fraiche
½ cup grated Parmigiano Reggiano
finely chopped flat leaf parsley
Instructions:
Preheat your oven to 180 deg C.
Prepare the mushrooms by removing the stem and giving them a good wipe. Place them in a baking tray and drizzle the olive oil over them. Bake in the oven for 10 mins.
Remove the mushrooms from the oven and fill with prepared beef ragu (approx 2-3 tablespoon in each mushroom.). Dollop one tablespoon of creme fraiche over the sauce and top with a little grated cheese.
Place back in the oven and heat for a further 15 mins until creme fraiche is browned and bubbling.
Serve immediately with a little chopped flat leaf parsley.
Notes
You can serve these slightly warmed AFTER they've been cooked.
If you don't like creme fraiche just used a good grated cheddar.