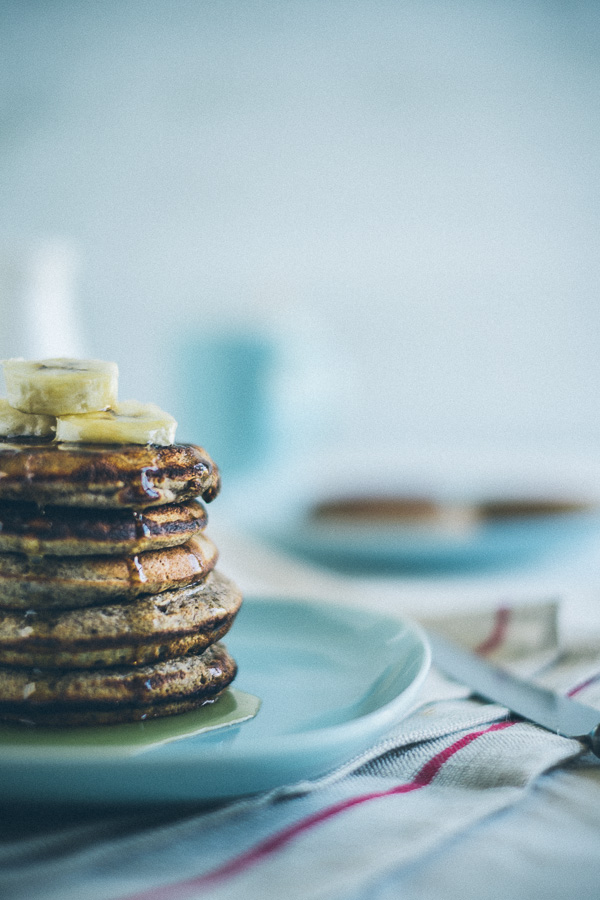 "I am NOT a morning person".
That was my mantra years ago…
It's funny how things change. I can tell you right now, I used to avoid early appointments and the like. I would try my hardest to change meeting times all because my body clock wasn't functioning early in the morning.
Now I'm totally the opposite.
I'm up with the birds, sipping my morning coffee and planning the days activities ahead. And I actually like it! What I particularly love is watching the beautiful morning light change colours.
It's also a great time to make the occasional, luxurious breakfast. Something a little more than toast and oatmeal. Or toast and Greek yoghurt with honey.
This morning I wanted something a little more substantial. And I decided it had to be buckwheat pikelets.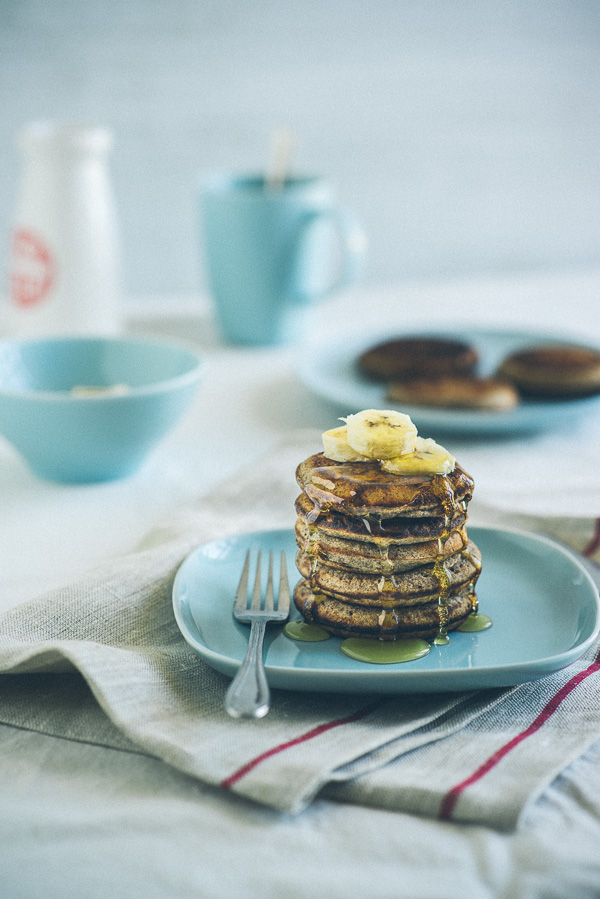 A squizz through the Souvlaki For the Soul archives and you'll see a few recipes for pancakes and other battered goodies. When I made my blueberry pikelets, I explained the difference between a pikelet and a pancake.
Pikelets are essentially a thicker, fatter and smaller pancake. Traditionally they have a little sugar added in them, but I opted not to use any today. Instead you'll find some maple syrup! Mmmmm!
And I've obviously used some buckwheat flour because it's been sitting in the pantry for that "need to use occasion".
Well today is that occasion!
Buckwheat flour is quite unique in taste but it's certainly not too strong or overpowering.
I've topped my buckwheat pikelets with some banana and fresh honey and I have to say it was a filling and helthy brekky!
See. It's not that bad getting up early in the morning.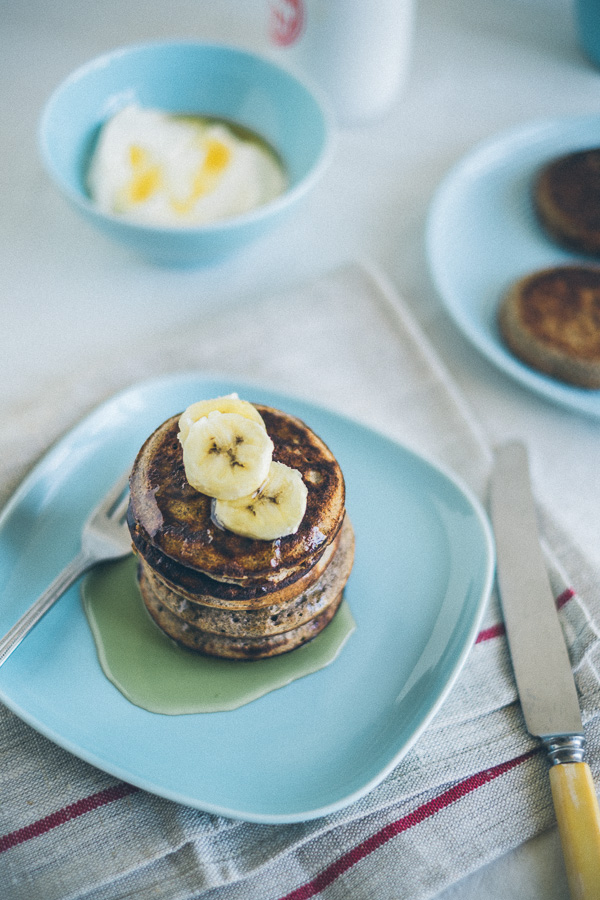 BUCKWHEAT PIKELETS RECIPE
Serves: 4
A recipe for pikelets made with buckwheat flour.
Ingredients:
Dry Ingredients:
150 grams buckwheat flour
1 teaspoon baking powder
1 tablespoon ground cinnamon
pinch of salt
Wet ingredients:
320 ml full fat milk
15 grams melted butter, that has cooled
1 tablespoon maple syrup
1 egg, separated
Instructions:
Combine the dry ingredients in a large bowl and set aside.
Combine the milk, melted butter, maple syrup and the yolk from the egg in a large jug and whisk thoroughly. Beat the egg whites with a whisk or a hand mixer until stiff peaks form and set aside.
Pour the jug of wet ingredients in to the bowl with the dry ones and whisk until just combined.
Slowly fold the beaten egg whites into the batter until combined. Set aside for 10 mins.
Heat your pan on a medium heat and then add a little butter until melted. Ladle the batter in dollops ensuring a little height. Once the pikelets form holes on the top (3-4 mins) flip them over and cook for a further 1-2 mins.
Serve with sliced bananas and honey
Notes
This recipe yields approx 12 pikelets.
I used non-stick ring moulds to achieve perfect little circles.