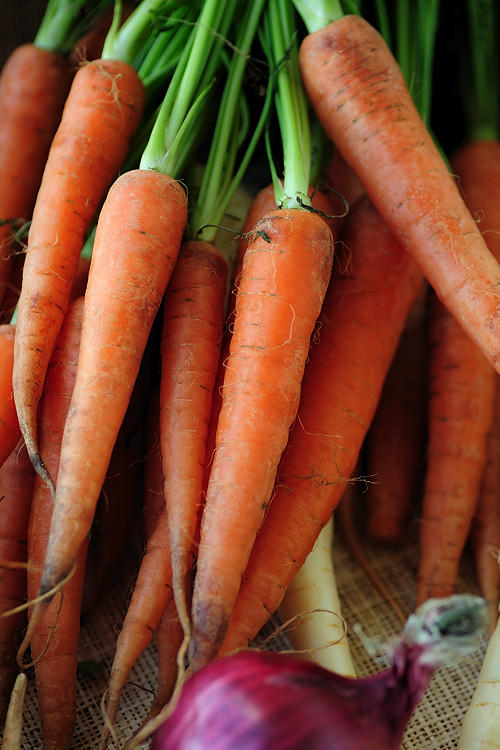 Just when I thought the weather had cooled down we get another batch of ugly humidity here in Sydney! I made this carrot and dill mash recently when I was experimenting for an autumn dinner party. I sometimes get tired of serving the usual side dishes to roasted meats and am always experimenting with different ideas.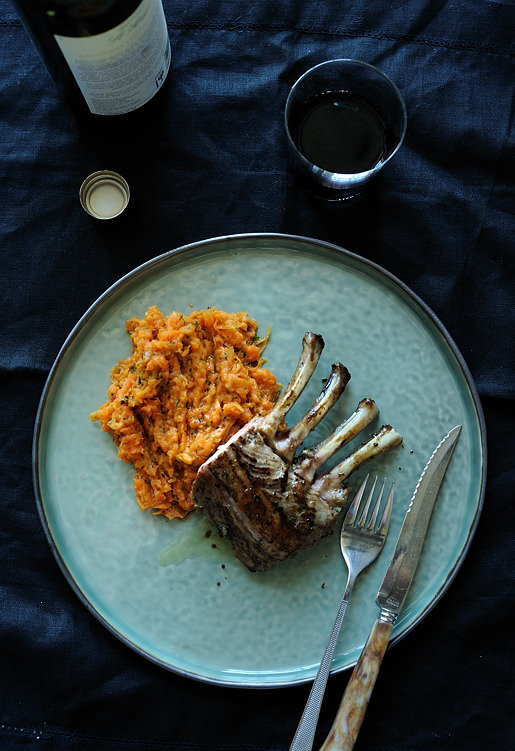 Carrots are an essential and versatile kitchen ingredient and apart from using them in my roasted carrot soup with ginger and my lazy bean soup, there's always plenty left over.  Did I tell you I love looking through the refrigerator and trying to see what will work and what will be risky?  In this instance I spotted some dill. I love the strong, aromatic and punchy flavour of dill and how it can transform the most simplest of dishes.  It worked magically with the sweet baby carrots imparting it's magical aroma perfectly.  I accompanied the carrot and dill mash with my rack of lamb and the mash was definitely the star.  I made sure each each bite of my lamb had a nice amount of the mash, for that "perfect bite". Mmmmm...
RECIPE FOR CARROT AND DILL MASH
A small bunch of baby carrots OR 3 large carrots chopped into chunks
A handful of dill finely chopped (add as little or as much as you like-a little goes a long way!)
One tablespoon of butter
A good "splashing" of olive oil
salt and pepper to taste
Bring the carrots to a boil ensuring they are not over cooked or too mushy. (test by inserting a fork into the carrots as they are boiling-if it pierces easily they are ready)
Drain the carrots of any excess water and place in dry pot over a medium heat. Allow the carrots to completely be drained of any liquid.
Place the carrots in a bowl and proceed to mash with a masher or a fork- we want a rustic appearance
Add the dill, butter, olive oil, salt and pepper and combine thoroughly.
Serve immediately.
N.B. If you don't like the flavour of dill you may like to try my parsnip mash with Parmesan and olive oil as a different side to a roast meal.