Exploring Rome In Italy can be quite overwhelming. This picture heavy post gives you my insight and a list of "must do's".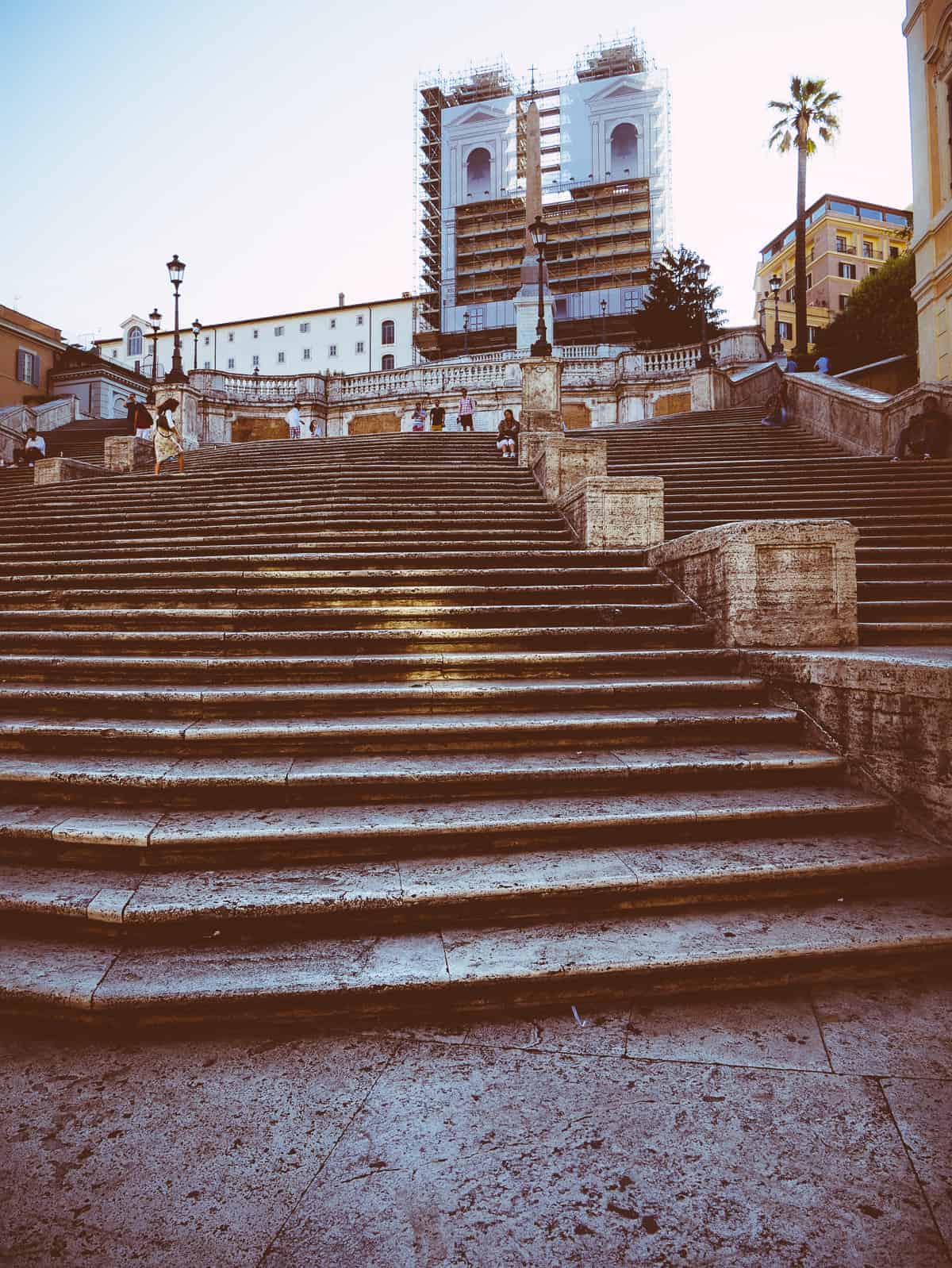 I thought long and hard about how to structure this post. Writing about a city like Rome can be quite overwhelming! In the end I thought I won't bore you to death with small talk, rather I'd let my pictures do the talking.
The last time I visited the Eternal City was twelve years ago. As soon as I stepped into the soaring heat at Fiumicino airport that unmistakable Italian"vibe" greeted me like an old friend.
Admittedly, landing into Rome on the first day of the European summer isn't the wisest thing to do!
But I was back! And boy did it feel great! It's hard to explain but the feeling was like reconnecting with an old friend.
The food is still fantastic. The coffee tastes amazing. And the Italians certainly know how to enjoy themselves (considering the eons of tourists who migrate here in the peak of summer).
I was up at all hours photographing and taking it all in. Yes, there are "tourists" spots or "must see" things to do whilst you are exploring Rome. But don't just tick it off the list. Take it in. Breathe. Soak it all up. And gorge yourself in "la dolce vita".
I did manage to get off the beaten track and eat in an area where there were no tourists. Just locals.
But if you are visiting for the first time, it can get a little "too much". History is at your doorstep and you may find yourself a little "tipsy" with excitement. I've compiled a very loose list of do's and don'ts in no particular order.
Exploring Rome - a list of "do's"
Yes. Go to The Colosseum and see it in all its glory. Visit Piazza Navona but avoid eating anywhere facing the square as you'll be charged "extra" for the atmosphere.
Do go to Campo De Fiori and eat the local Roman pizza and delicacies. We ate at a wonderful place called Roscioli. Highly recommended. (I didn't take any pics because I was too busy eating!).
Do walk down the main drag of Via Del Corso and take in all the weird and wonderful people having a stroll. And be careful of the cars!
If you want to escape the hustle and bustle of Rome head up early in the morning to the Villa Borghese Gardens. It's serene and it will almost feel like you're in another city.
Do drop by the Pantheon and stare in awe at the world's largest unreinforced concrete dome.
I think The Vatican is magnificent but in the peak of summer, start lining up at 6 a.m. to be first in the snaking queues that begin to form. St Peter's is a masterpiece in terms of architecture and don't forget the Sistine Chapel. I got there at 8 a.m. and there were already thousands of people lined up! And that's not an exaggeration! Hence I gave it a miss, but I still managed to get pics of St Peter's square which I'll cover in another picture post.
Do enjoy your espresso standing up. Sit down and the price will almost double!
Try the gelato. Try it everyday! Even at breakfast! And don't stop trying it!
Do enjoy the local Roman pasta dishes of Cacio e Pepe (pasta with cheese and black pepper) and Bucatini all' Amatriciana. And gorge on the local tomatoes and Mortadella like you don't give a damn!
I could go on and on but that would be rambling! I promised to keep it light...
See. It's very hard not to talk about this magnificent city!
Ciao e arrivederci!