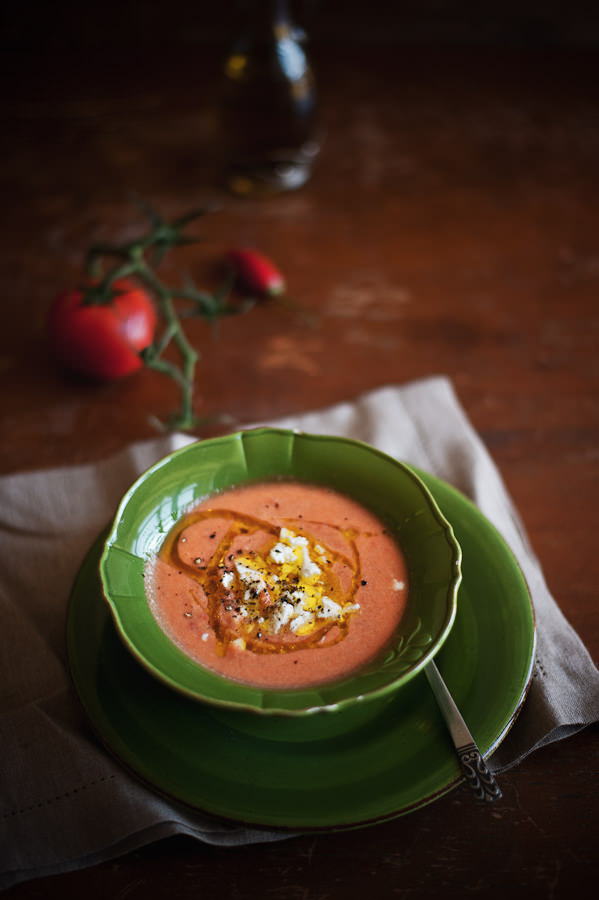 Summer time. It conjures up images of ice cream. Beaches. Sand. Stone fruit. Crickets chirping. And for me…tomatoes!
I have always associated tomatoes with summer. There's something about this sexy fruit that hypnotises every part of me. I can never resist eating them or photographing them for that matter.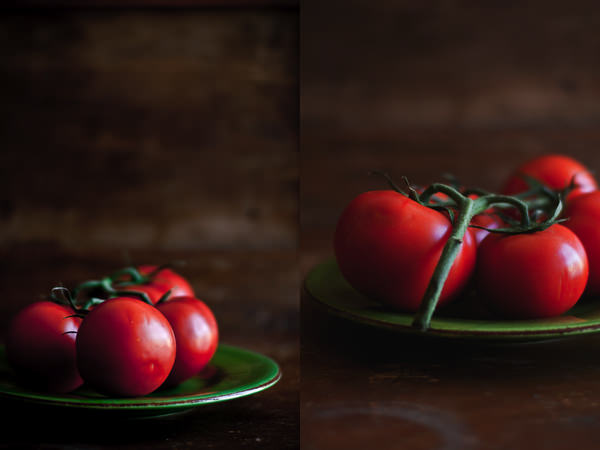 Last year I made a bruschetta that combined the classic Italian Caprese ingredients as a topping. The year before I made an easy salad, marvelling in joy at the simplicity and availability of different heirloom tomato varieties.
This summer I want to celebrate with gazpacho. Yep! We're having soup! "Sopa Espanol".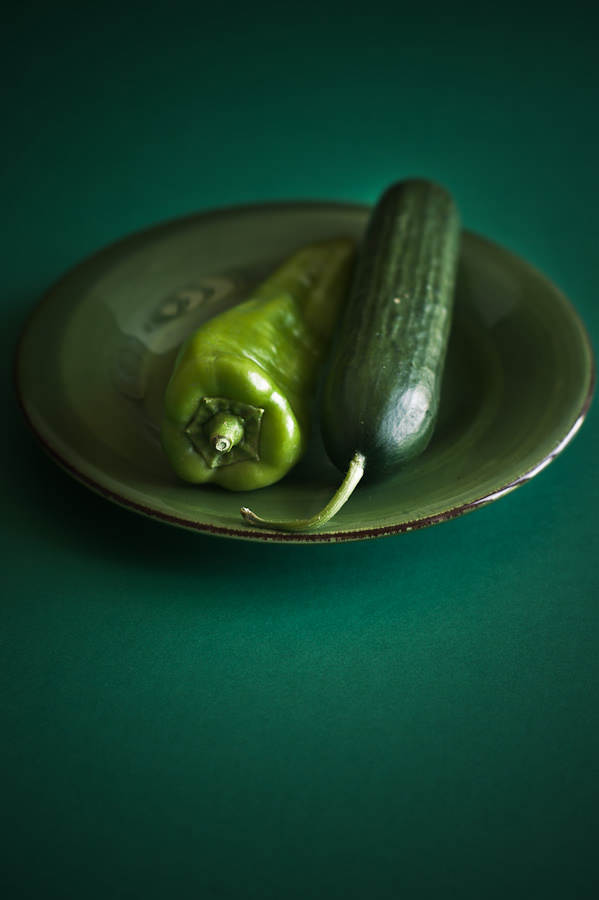 I can tell you now quite honestly, that if you had asked me to eat this a number of years ago I would have laughed in your face!
"Cold soup?"…yeah right!
But things change as do tastebuds. (I know I have written about it a few times before but I seriously was a terrible eater as a child. I put my parents through hell. Yes. I was one of those children that had separate meals cooked for them…now back to our gazpacho!)
And here I am now, preaching the wonders of this glorious elixir. Gazpacho really does celebrate the best of summer. It's a brilliant combination of crisp cucumber, sweet capsicums and plump, juicy, ripe tomatoes.
Throw in some stale bread, garlic and olive oil and you create a nectar good enough for any god!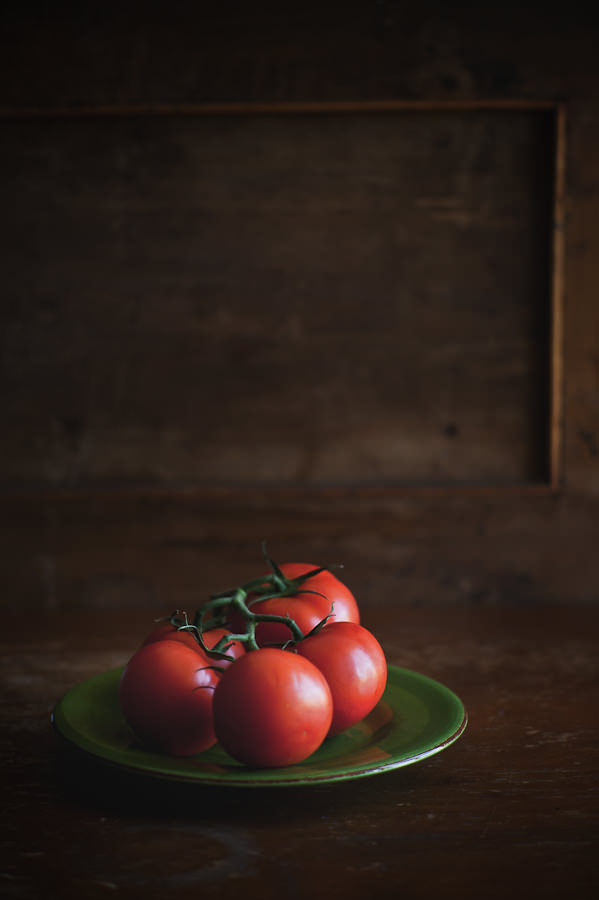 As you can imagine there are numerous recipes for gazpacho on the internet.
I added some chopped chilli to the mix because I quite like the chili and tomato combo.
The only other thing I did was add some feta cheese as a garnish. I couldn't resist a "Greek touch".
This soup needs to be served cold. Anything less and you wouldn't be doing it any justice.
Go ahead...make some!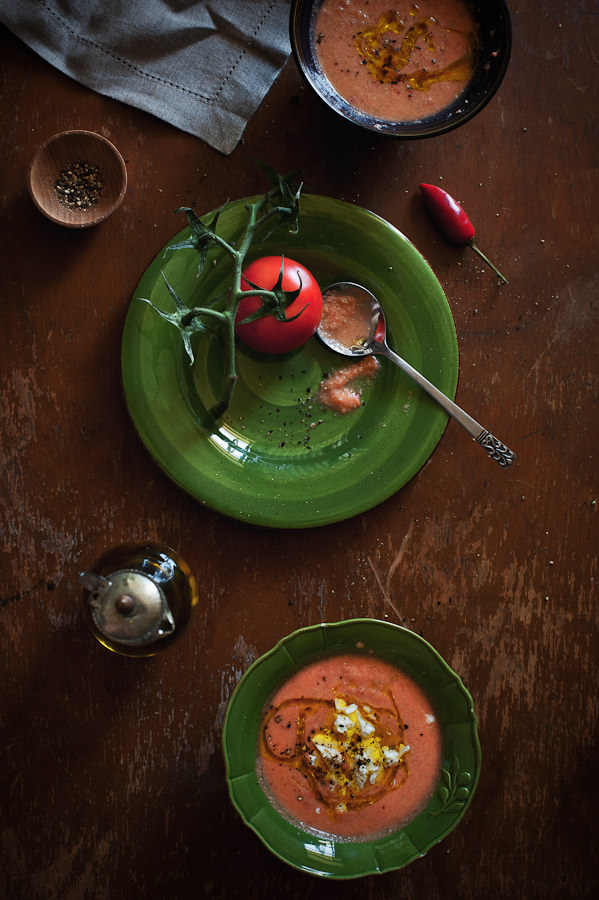 Just a note: I'm trying something different for the recipe today. I've presented it a little different. You can now download the pic below as a pdf and save it to your favourite device. Let me know what you think. Cheers!