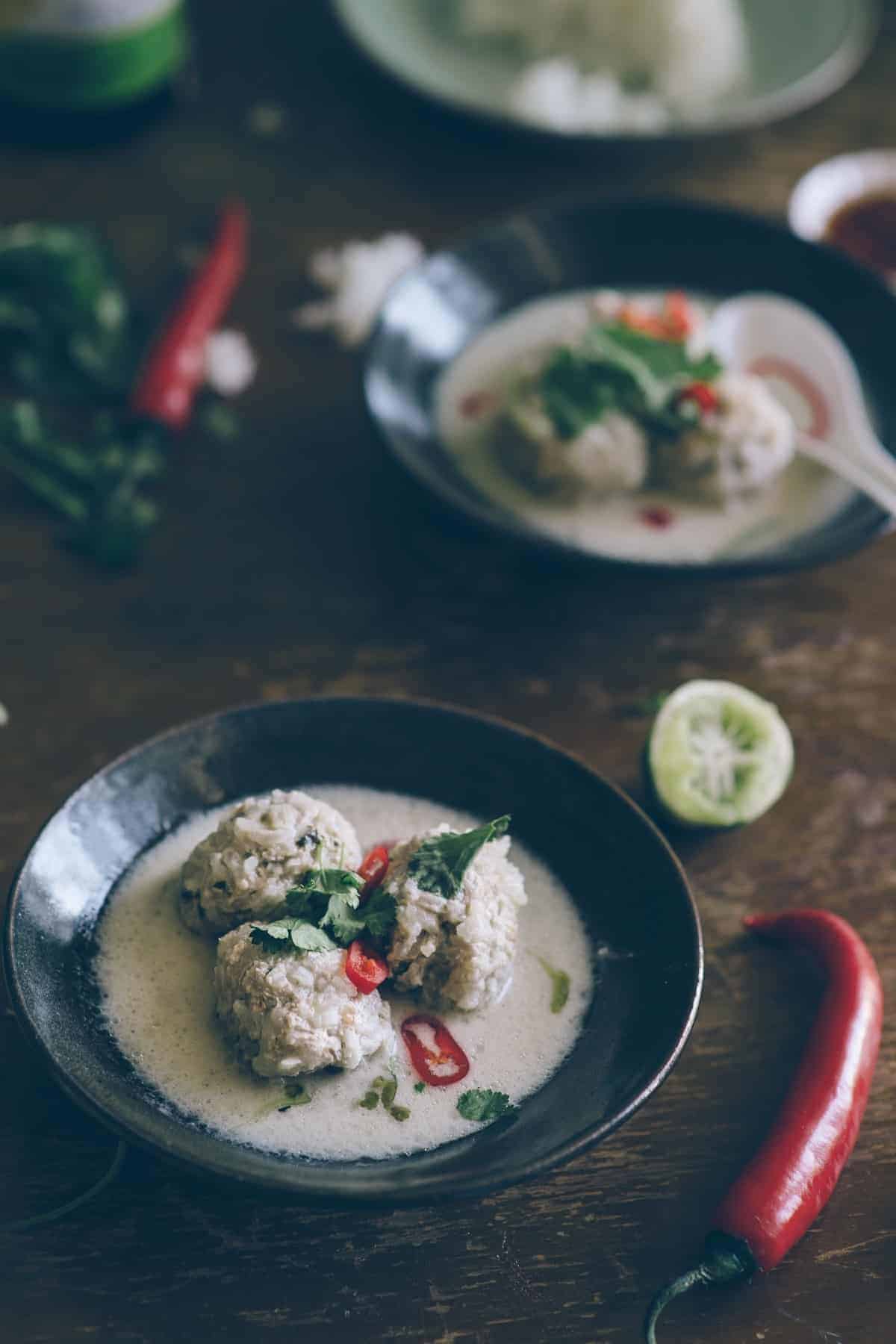 I took one of my favourite Greek dishes and made it Thai!
Hmmm…no I haven't gone mad!
The inspiration for this dish came about after enjoying a bowl of my home made giouvarlakia with a friend.
He thought the dish could easily be adapted with Asian flavours and he was right.
I took the Thai flavour route and I have to say the end result was delicious.
Thai style giouvarlakia?
Yes please!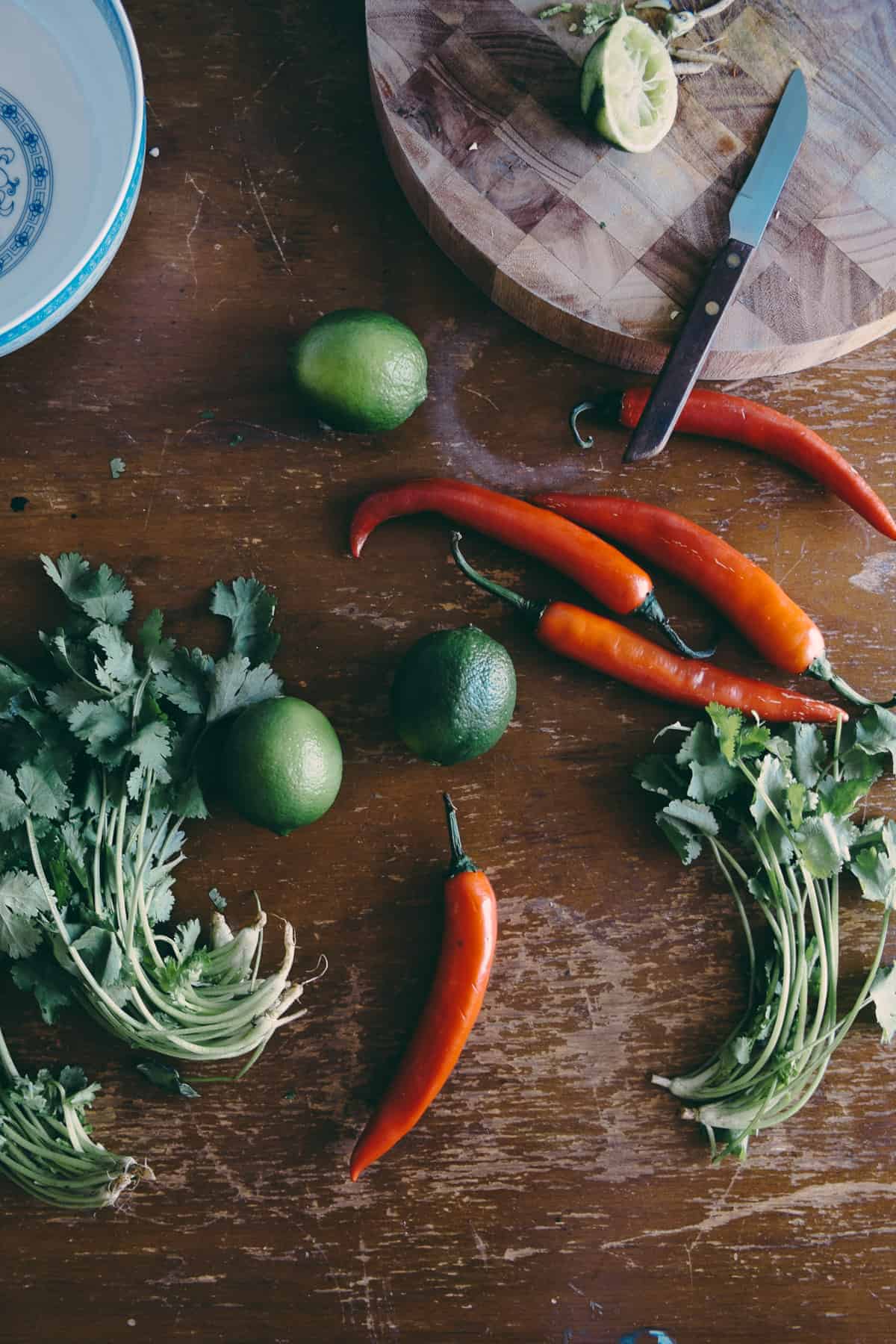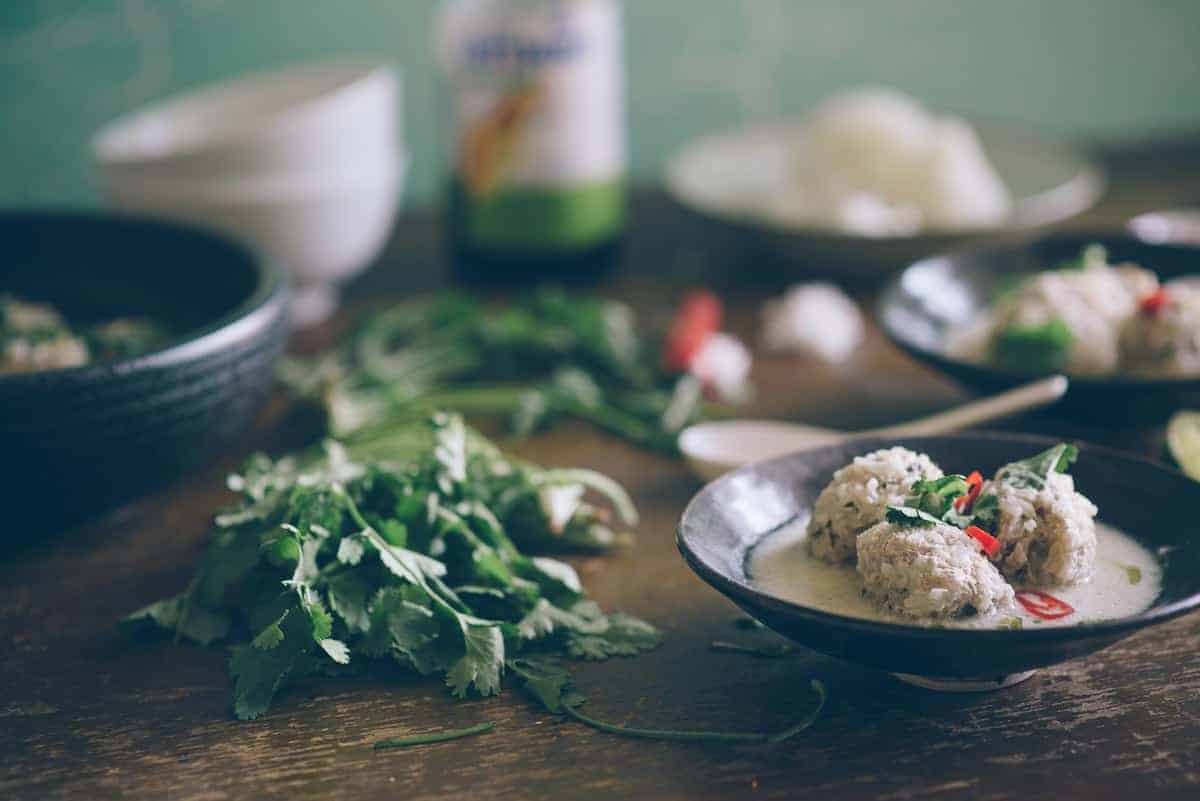 When you really think about it giouvarlakia are basically meatballs made with rice and enhanced with a few herbs and spices.
They are cooked in stock and finished off with that famous Greek concoction, avgolemono (egg lemon sauce).
My "Thai" style giouvarlakia are made out of chicken and are cooked in a chicken stock and coconut milk broth.
I've used jasmine rice to bulk them up and a number of Thai inspired ingredients to boost the flavour.
There's coriander, chillies, fish sauce and limes.
The meatballs are a little wetter than usual, however they firm up quite well once they are cooked in the stock.
With Thai cooking I always look for balance in my flavours so be sure to taste the stock and adjust accordingly.
Garnish with extra chopped chillies and fresh coriander for extra "oomph".
I hope you like my "cross cultural" interpretation of this dish and if you make it let me know how you fare.
Enjoy your weekend and keep warm!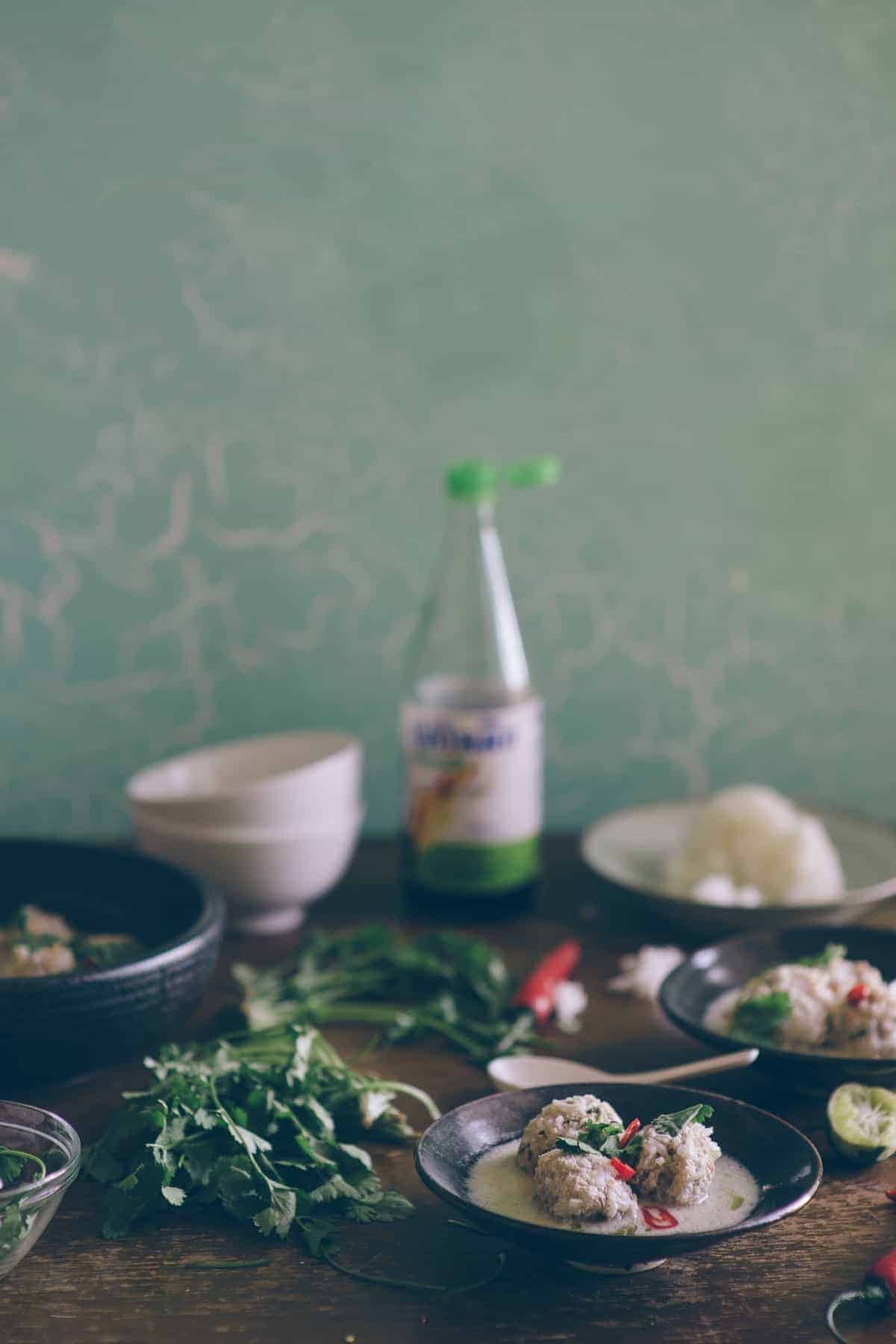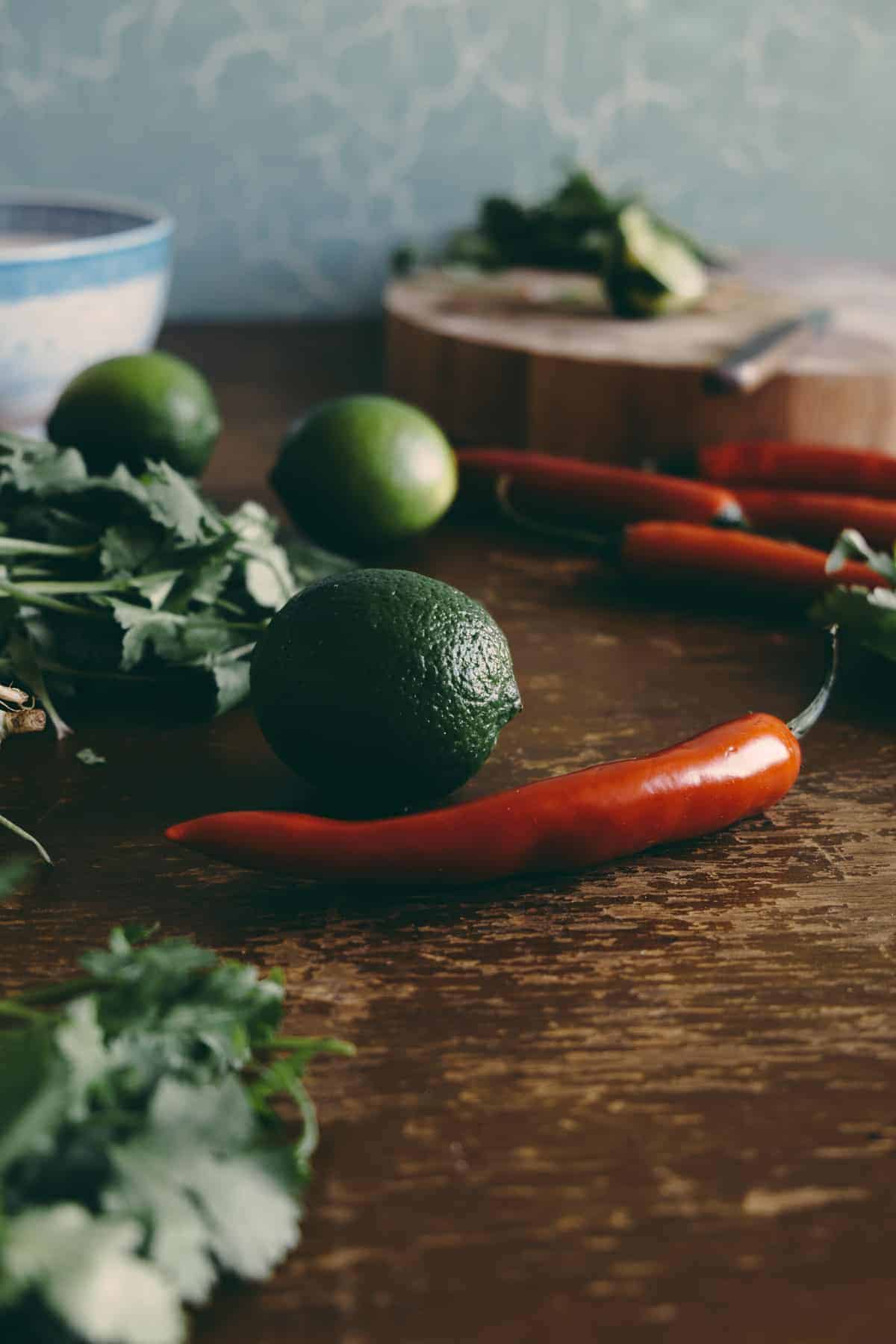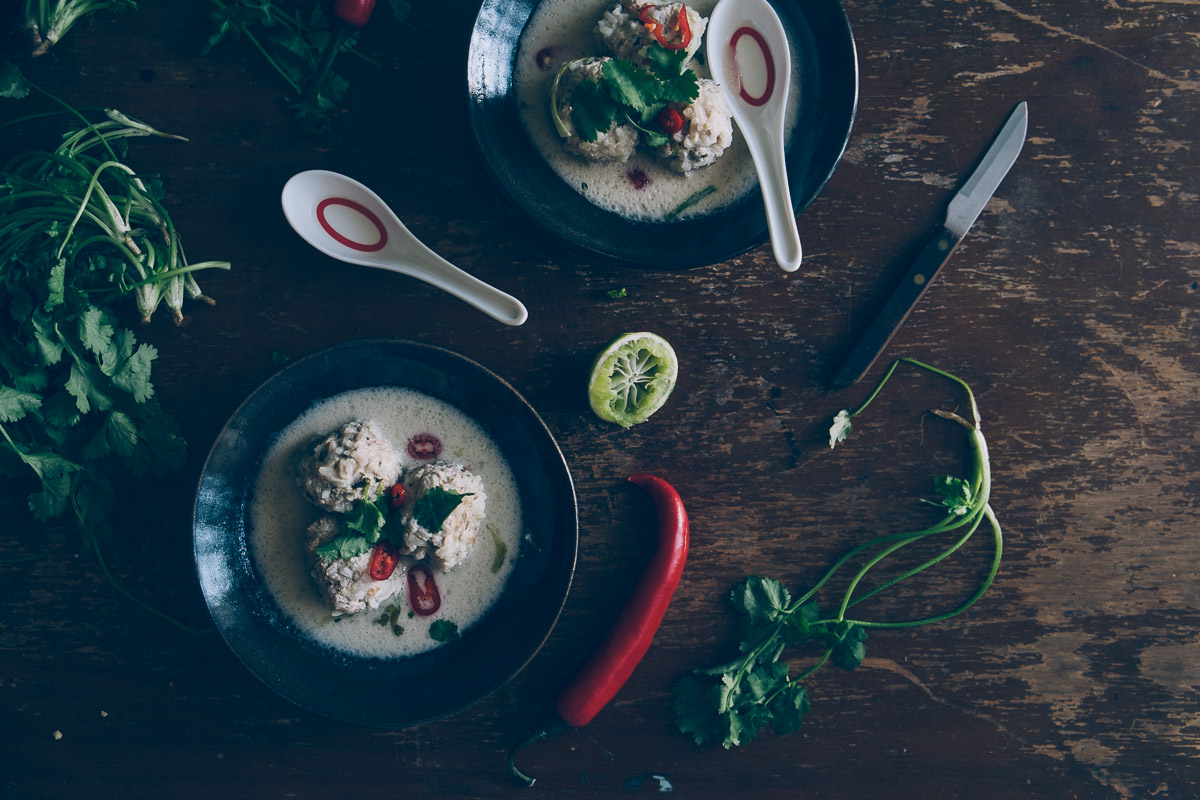 THAI CHICKEN MEATBALL SOUP RECIPE
Serves 4-6
Ingredients:
500 grams chicken mince
1 cup jasmine rice
2-3 spring onions (white part only) finely sliced
1 large red chilli, finely diced
1 clove garlic, minced
1 tablespoon grated lime zest
1 teaspoon grated palm sugar
small handful coriander leaves, finely chopped
1 tablespoon fish sauce
1 egg
white pepper
For the stock:
2 cups chicken stock
1 cup coconut milk
2 cups water
juice of 1 lime
a "splash" of fish sauce
3 coriander roots (stems) washed and cleaned
Instructions:
Combine all the ingredients for the meatballs in a large bowl and shape into meatballs (depending on the size you could end up with 20-24 meatballs). Set aside.
Heat up the ingredients for the stock in a medium to large sized saucepan. Once the mixture comes to a boil, drop in your meatballs and cook for half an hour on a medium simmer.
Serve immediately granished with freshy chopped chillies and coriander. You may like to serve extra steamed jasmine rice if you're hungry.