I find myself becoming more and more of a breakfast person as I get older. Don't get me wrong, I always eat something in the morning but these days I make a little extra effort to fuel my body for the days activities.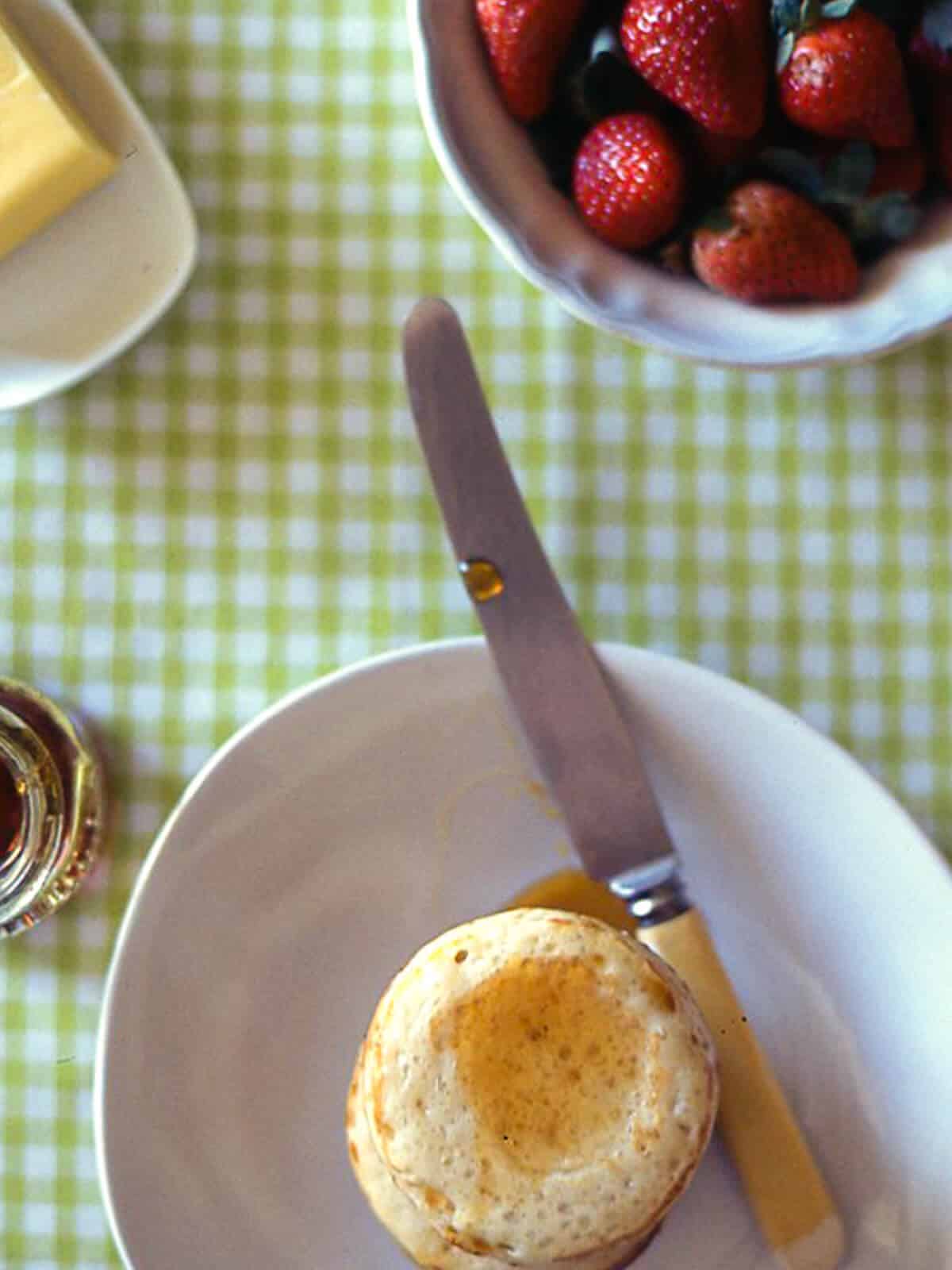 Funnily enough, I can't stay loyal to one brand of cereal long enough to really have a favourite but I do enjoy a hearty oatmeal in the winter months.
With the very early arrival of spring here in Sydney I'm really enjoying getting out of bed early, whipping my favourite pot of coffee on the stove and planning my day ahead. And it was during this time I decided to make crumpets.
"How do you make crumpets?" you may ask.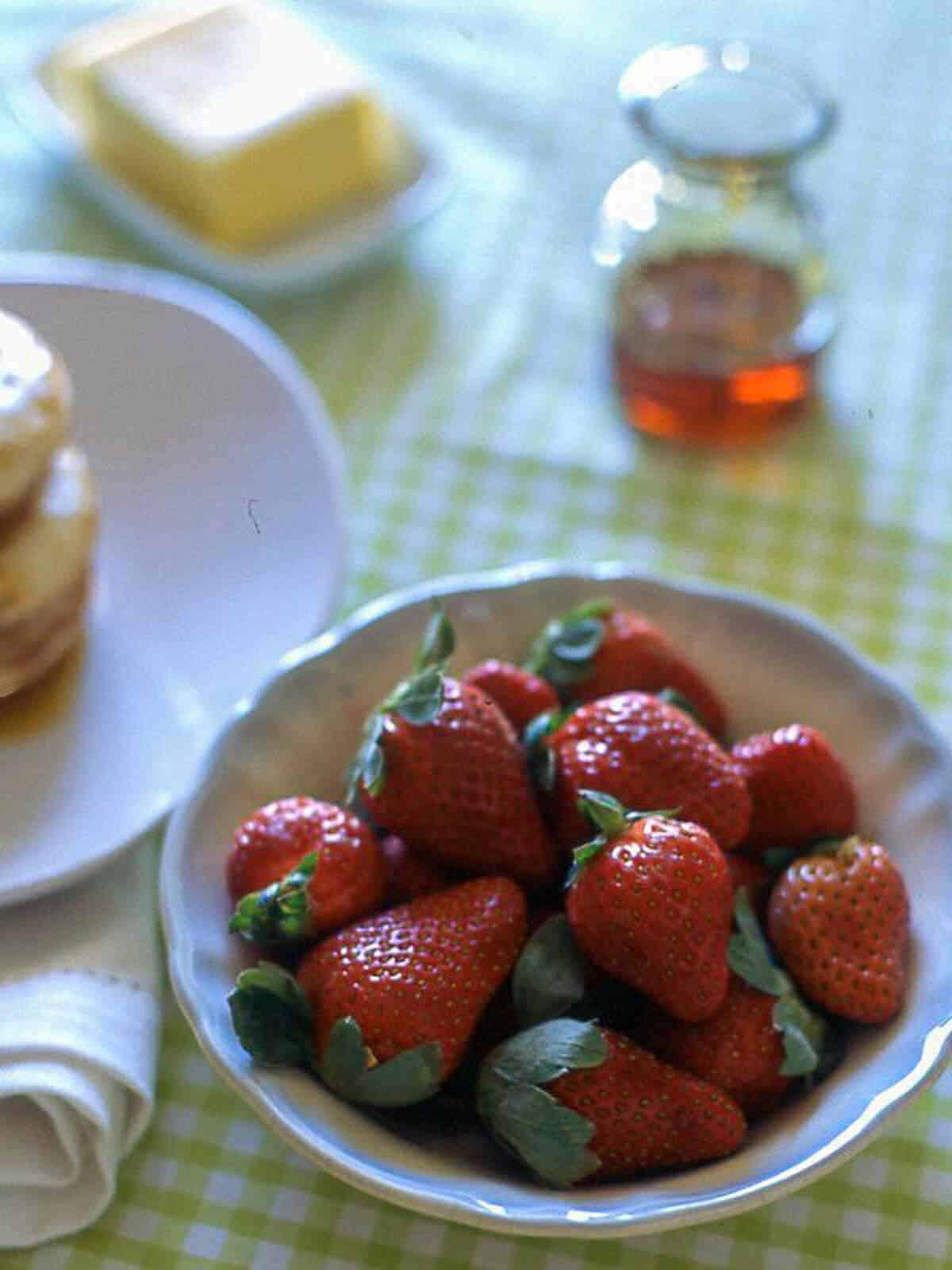 Well I used to love them as a kid and perhaps I was feeling a little nostalgic. And besides I've had a recipe bookmarked for ages and it was about time I gave it a shot.
The recipe comes from Val of More Than Burnt Toast. She's had an interesting discussion on her blog about crumpets and pikelets recently.
While I believe they are both quite similar, the major difference is that crumpets contain yeast and this gives them a bread like quality.
Mine turned out really well except I was hoping for more holes on the surface!
I enjoyed them with lots of honey and a side of fresh strawberries. And to continue with the nostalgia I decided to photograph this setting using an old 35mm film camera of mine. (aaah! film!)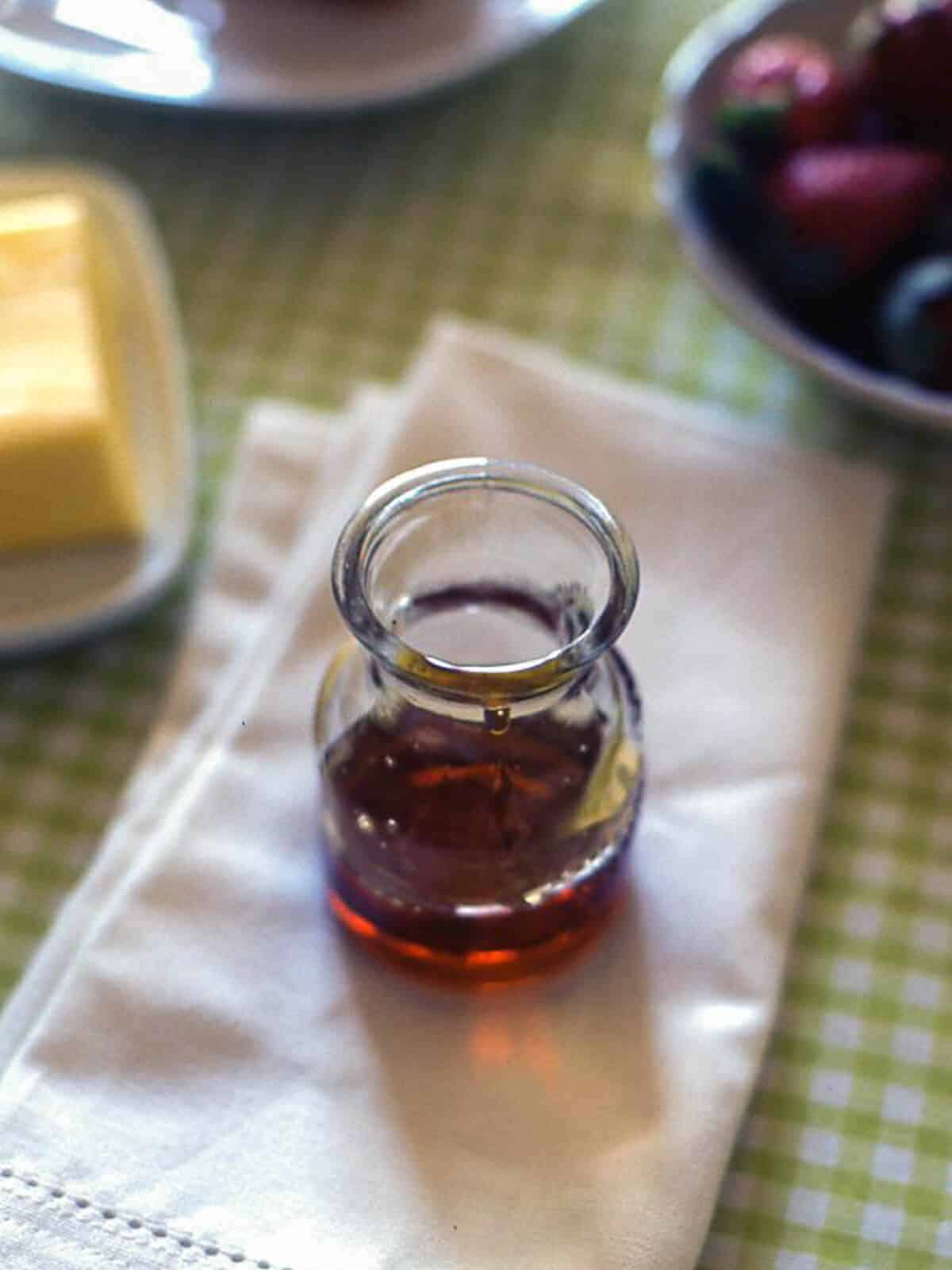 How to make crumpets
Ingredients
1 cup plus 1 ½ tbs unbleached all-purpose flour
2 tbs dry milk
1 teaspoon instant yeast
½ teaspoon sugar
½ teaspoon salt
¾ plus 2 tbs water divided
¼ teaspoon baking soda
1 teaspoon butter
Instructions
Mix the batter. In a large mixer bowl beat together the flour, dry milk, yeast, sugar, and salt.
Add the ¾ cup of water and, gradually beat on med. for about 5 min. until completely smooth.
Let the batter rise. Scrape the dough into into a container with a one quart rising capacity. With a piece of tape mark on the side where doubled the height would be. Cover and let rise until doubled, about an hour.
Add the baking soda and water and let dough rise again. In a small bowl mix together the baking soda and remaining 2 tbs of water.Stir into the batter and allow to rise again until almost doubled, about 30 min. The batter will be filled with bubbles.
Preheat the griddle or frying pan. If using an electric griddle, preheat to 275 degrees. If using a skillet,heat over low until a drop of water sizzles when added.
Fry the crumpets. Brush the pan, and the insides of the crumpet rings lightly with melted butter. Set the rings in the pan and use a ladle to spoon, or pour the batter into the rings, filling ⅔ full. The batter will rise to the top during cooking. Cook the crumpets for 10 min on one side, or until they are nicely browned underneath and have lost their dull shine on top. Turn the crumpets and continue to cook until the bottoms are browned.
Cool the crumpets. Remove the crumpets and move to a wire rack. Cool completely. They can be stored over night in a paper bag, or frozen well wrapped for up to 3 months. Thaw before toasting.