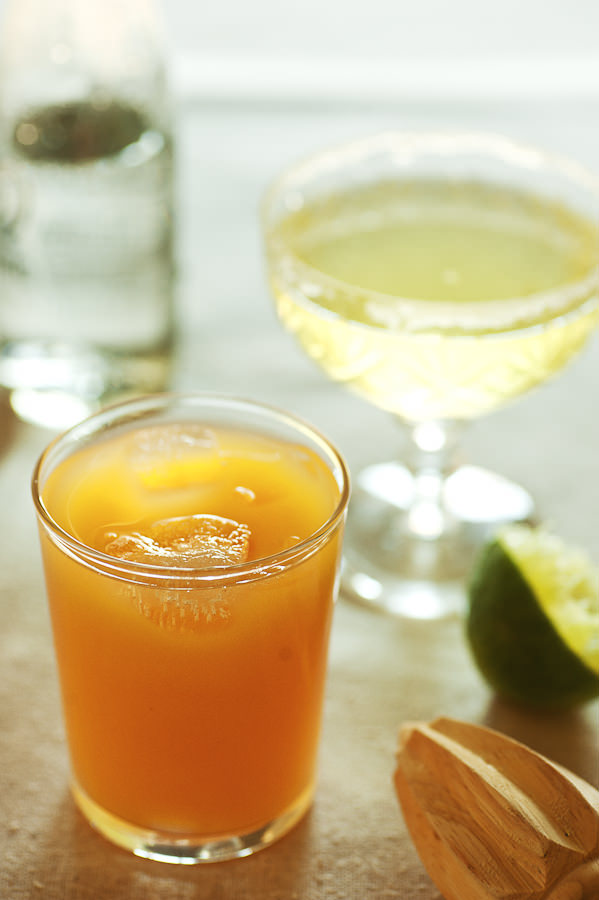 I wanted to shed the winter blues and host a little cocktail party. Namely a Greek "inspired" cocktail party. Even though the days have been quite sunny here in Sydney, the little chill in the air just won't go away. So, I'm kindly inviting you as my virtual guests to have a drink and enjoy some of my food.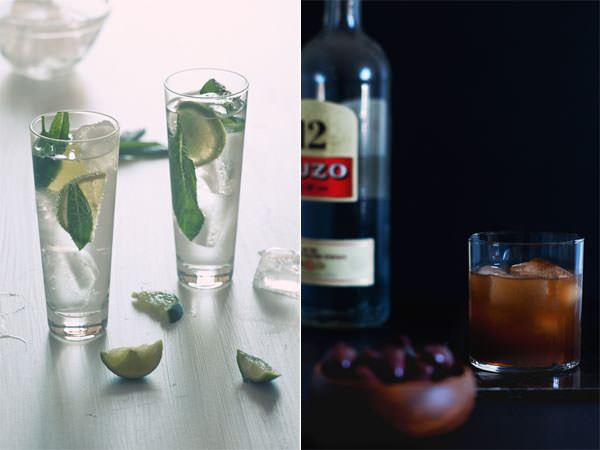 I'm a "classic" kind of guy. I was a born in the seventies and grew up in the eighties. When I was legal to drink I used to order an ouzo and Coke whilst dancing to Duran Duran and Spandau Ballet! LOL! They were the days! (and I had long hair...think Billy Ray Cyrus from the "achy breaky heart era!). As you will see from this post I've used a fair bit of ouzo. I've cooked with it in some recipes and provided a few cocktail ideas. Cliche or not I think it makes a great starting point for a party. However, I know that not everyone appreciates its licorice/aniseed taste. Therefore you can easily omit it from any of the recipes presented today. You're also welcome to enjoy a Screwdriver (vodka and orange for those of you who are Gen Y) or a Mojito. Or maybe you're a "Tequila Sunrise" kinda person.
Finger food requires a little preparation in advance but if you're organised it's a breeze. I like to set up an area of the kitchen with my ingredients and have a little running sheet of the dishes on offer. My oven is always on and is used to crisp up little toasts or re-heat pastry items. And I like to give my guests a little chance to mingle between courses. No need to rush. Pace it out and that way you can get a chance to enjoy yourself too.
I had so many ideas for today's post and have provided only seven types of canapés. For a small gathering of ten people this amount of food is fine. Anything more and you'll be cooking and prepping forever. If you like what you see I'll prepare another one in the next few months.
So join me and "στην υγεία μας!". Cheers!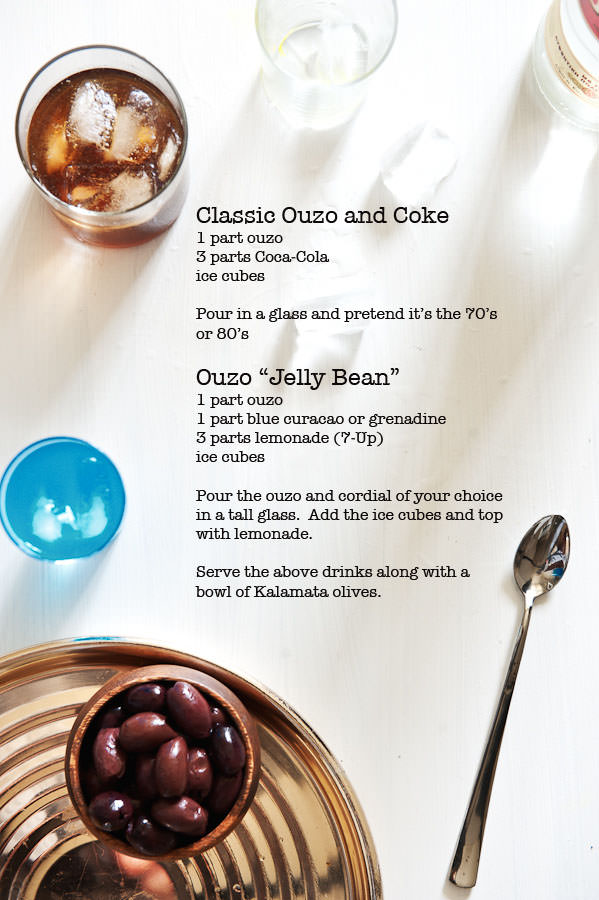 .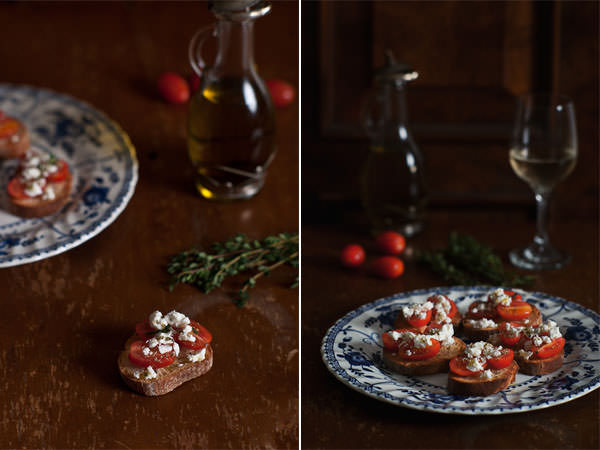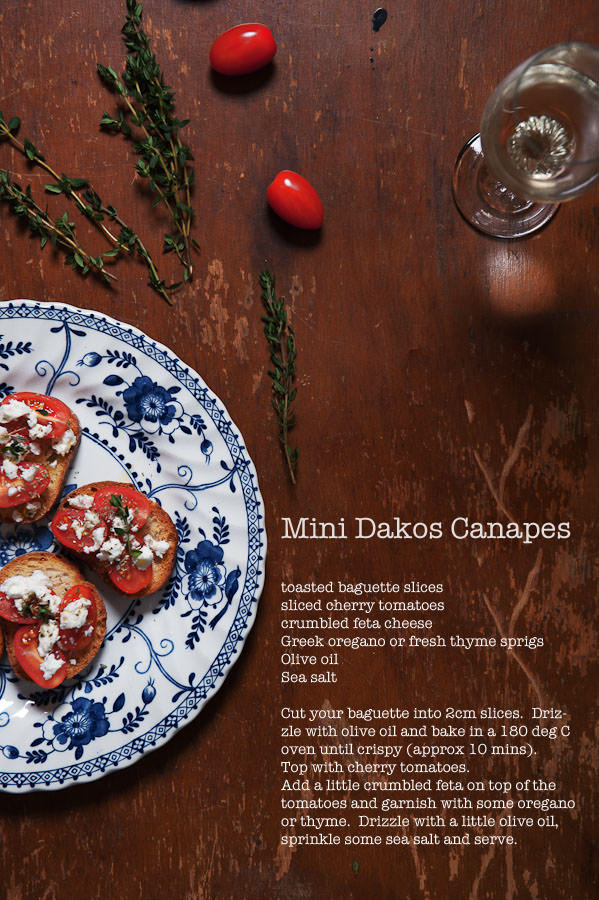 "Dakos" is a Cretan dish prepared using bread rusks and is topped with tomato pulp and crumbled feta cheese. I've taken this idea and used little toasted baguette slices and topped them with cherry tomatoes and crumbled feta. I think they're really cute.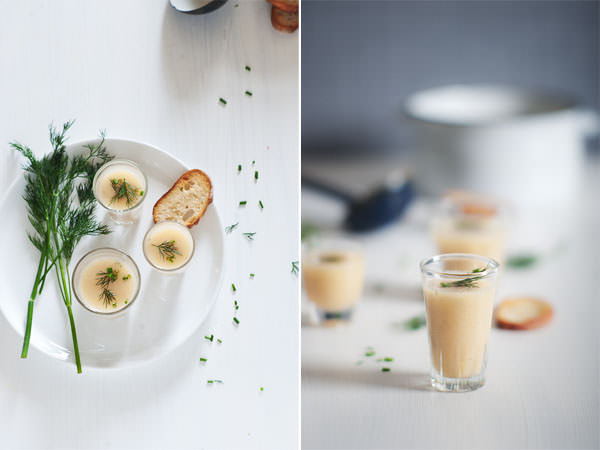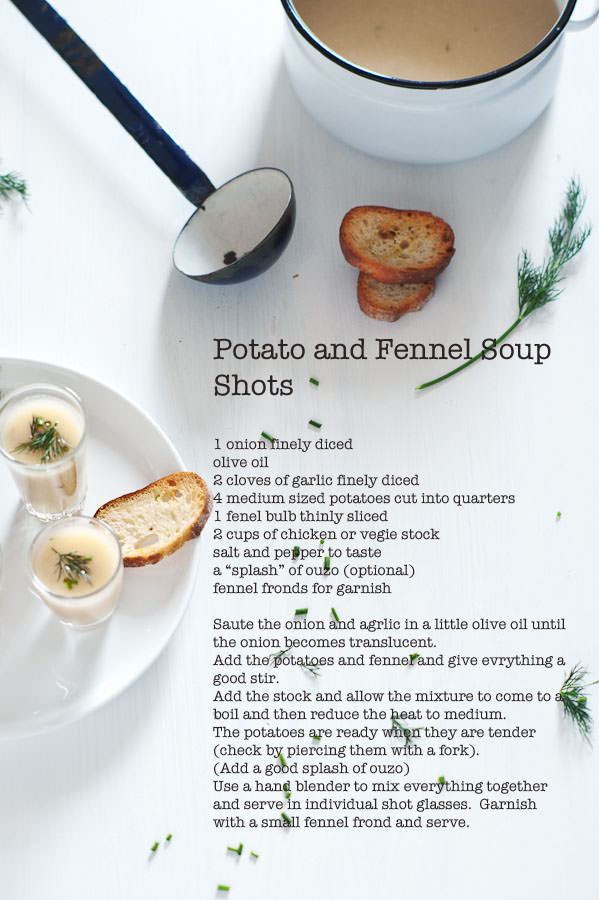 When you make this soup you'll definitely have plenty left over. I like to offer a shot of soup in winter and get the party warmed up. Like I explained on the recipe the ouzo is optional.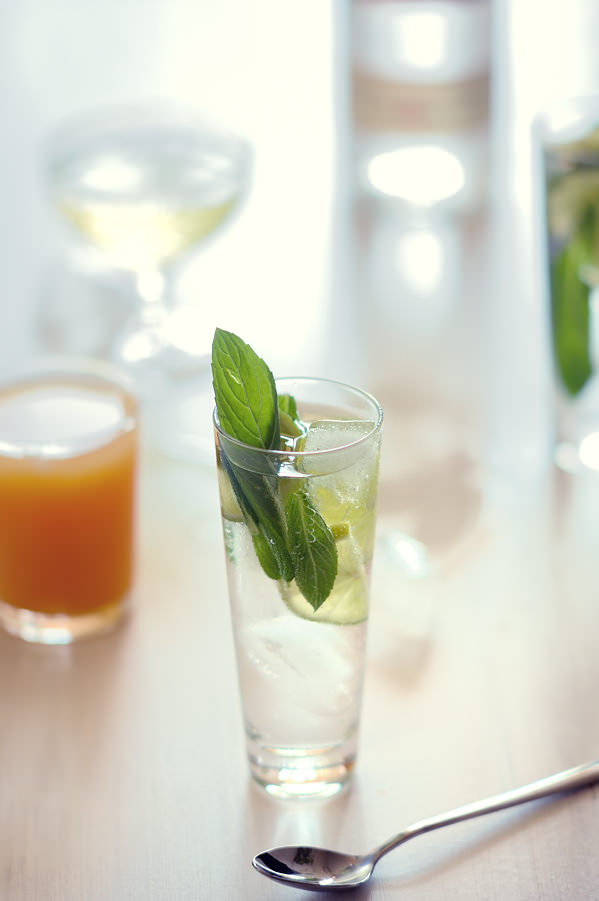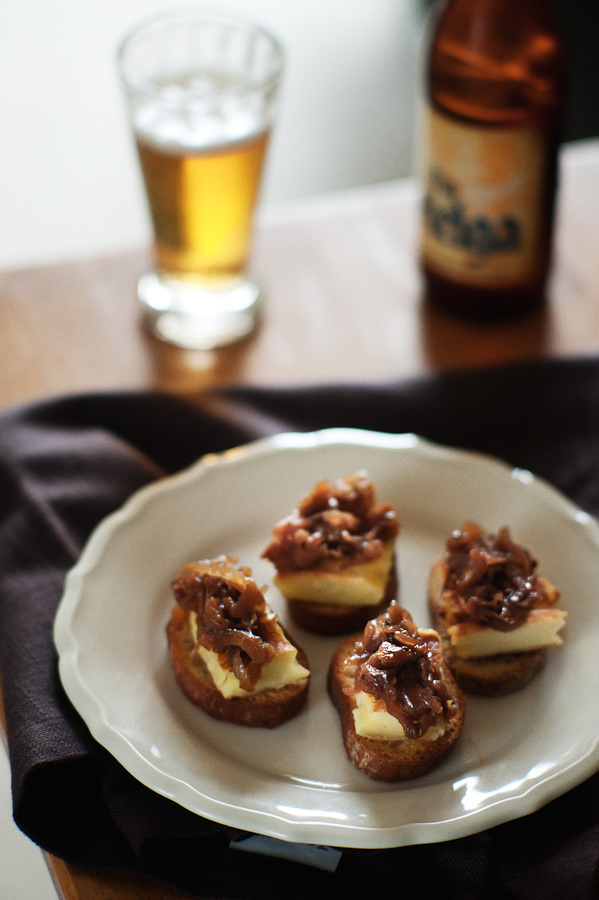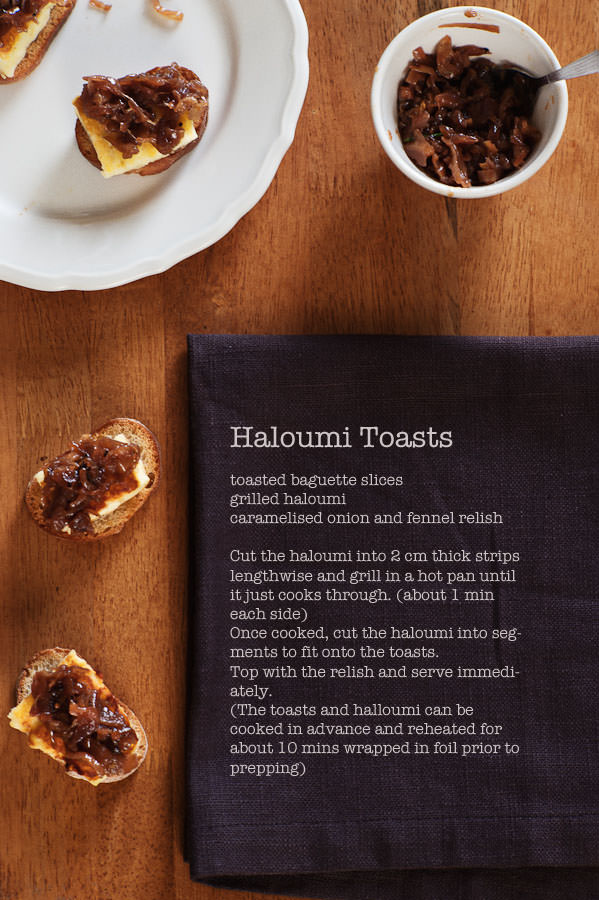 The haloumi toasts are very addictive and provide a great balance of flavours. You get this mixture of crunchy, soft and sweet. The haloumi I used was a 400 gram block and I got six strips out of it. Increase the amounts if you have more people. The original recipe for the relish can be found on my blog here.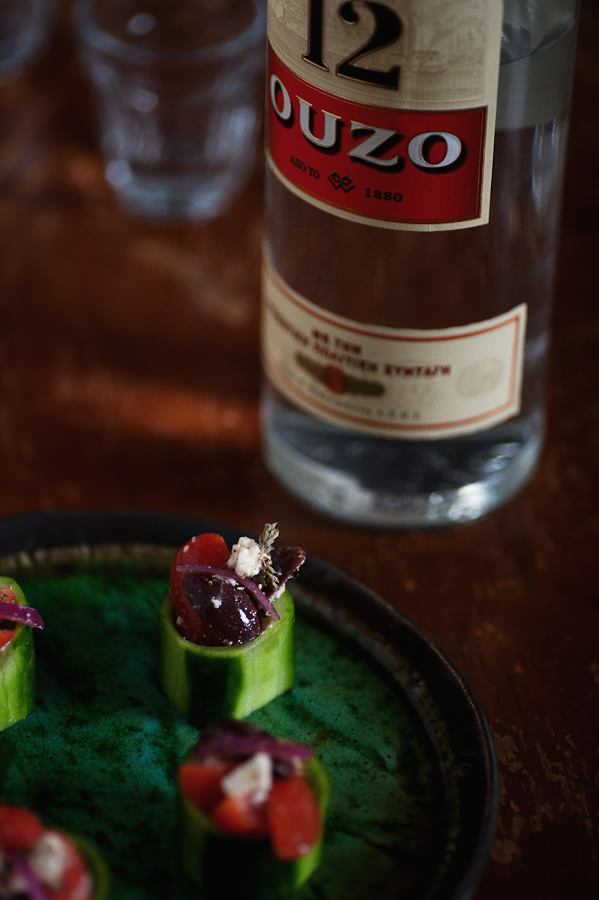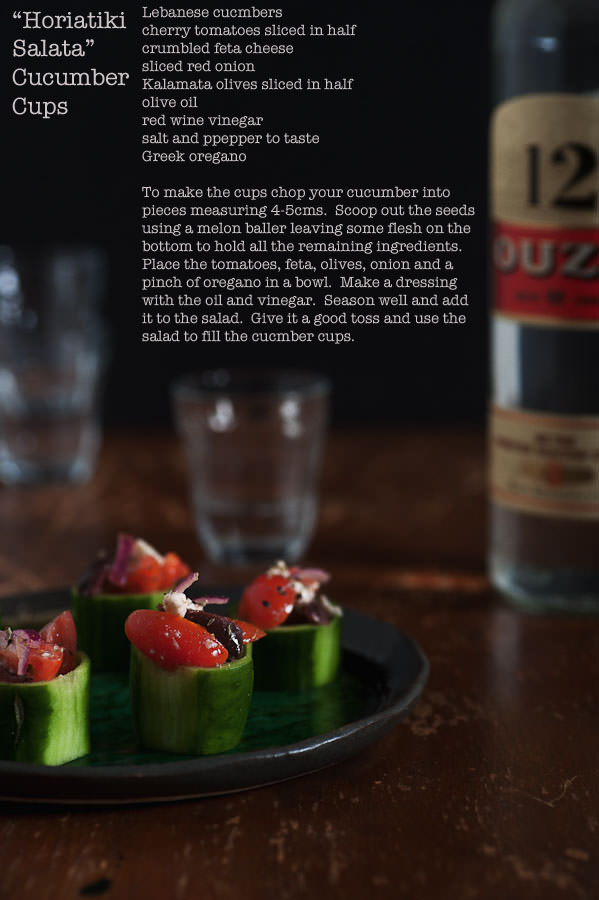 These cucumber cups are fantastic and I've used them before and used a Thai Beef Salad as the filling. Here I've "Greek-ified" the cucumber cups by filling them with the classic "Horiatiki Salata" a.k.a. Greek salad. You'll have the vegetarians thanking you many times over!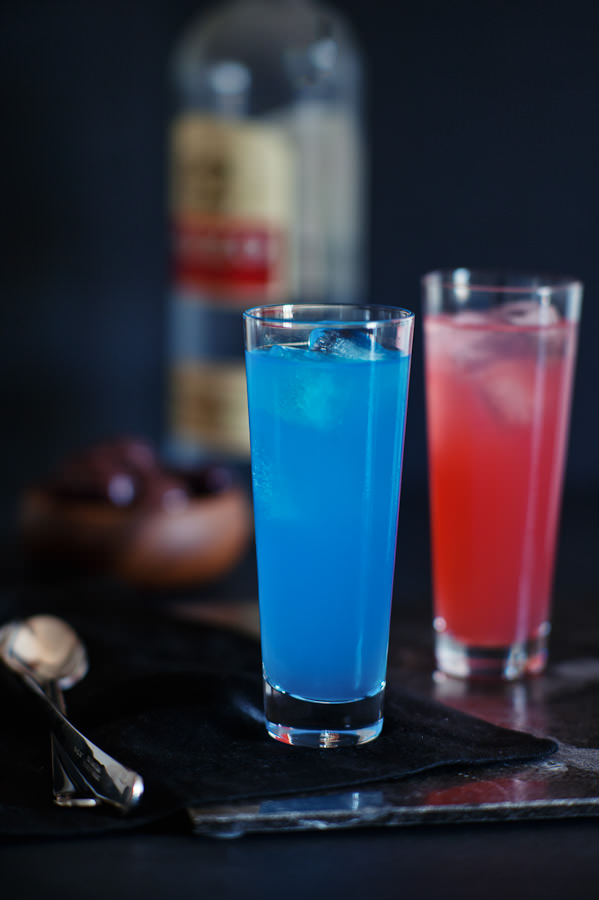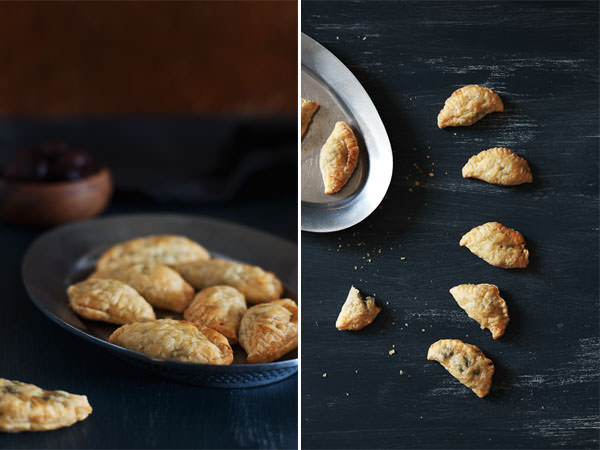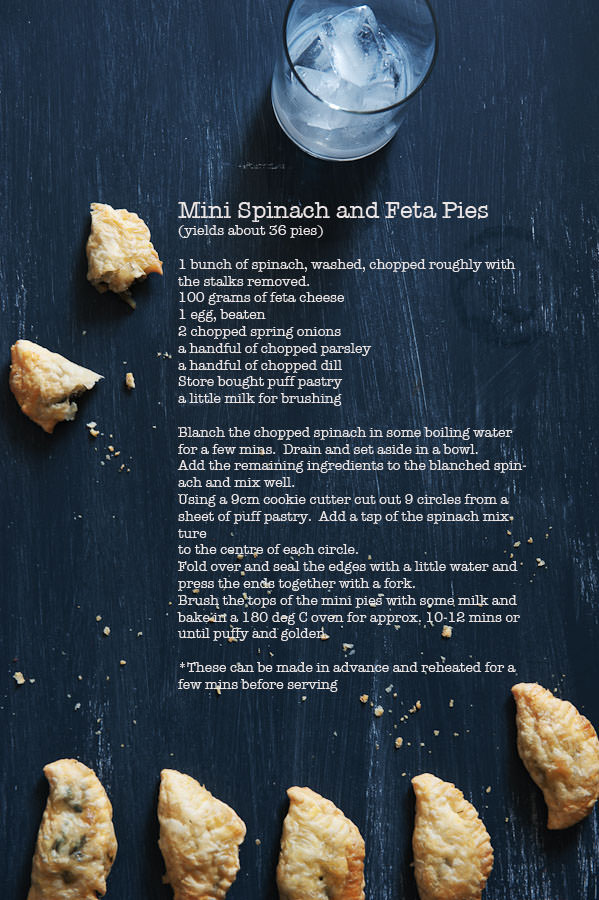 No party would be complete without some kind of pita. Here I've created a mini spanakopita and used buttery, puff pastry as the casing. let them cool a few mins before serving as they can be quite hot when they come out of the oven. (I re-heat them in a 200 deg C oven for about 5-10 mins)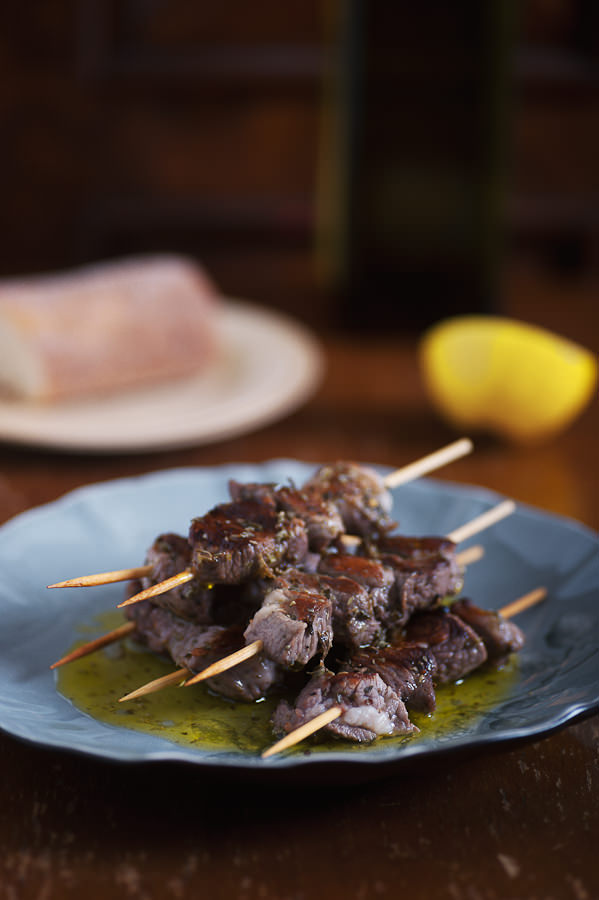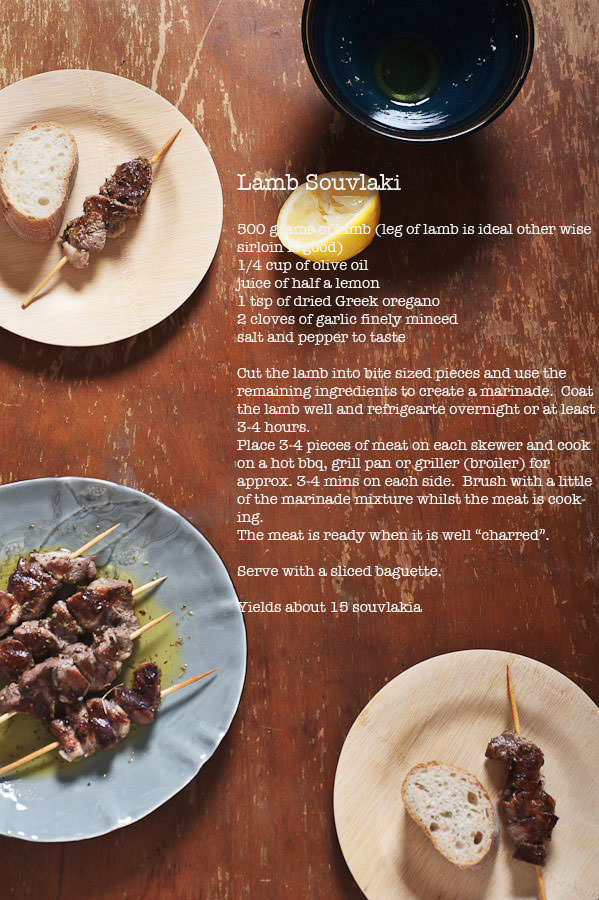 And of course no cocktail party would be complete without some kind of souvlaki. I've opted for my favourite here-lamb. You could easily use pork, or seafood one if you prefer. I've served them quite rustic here with a slice of thickly cut baguette.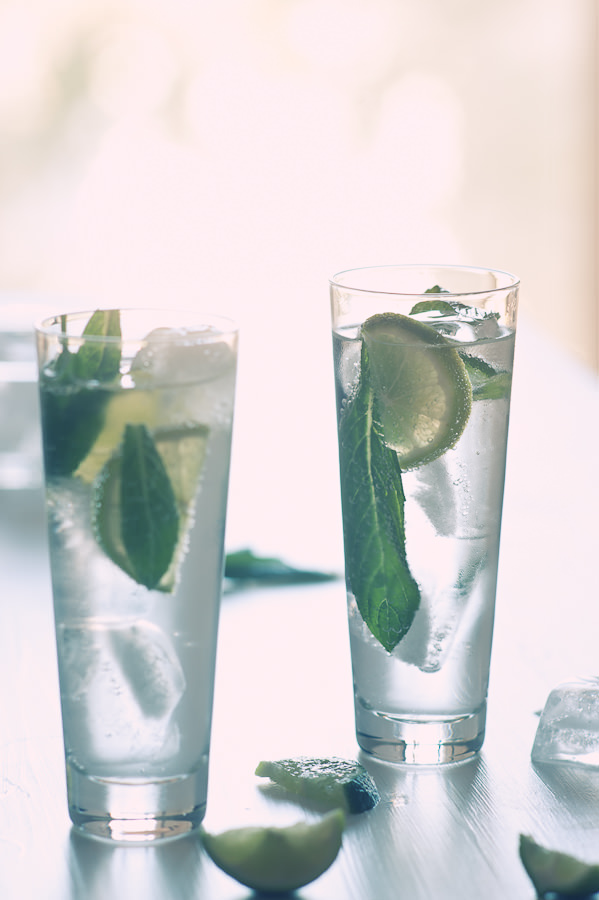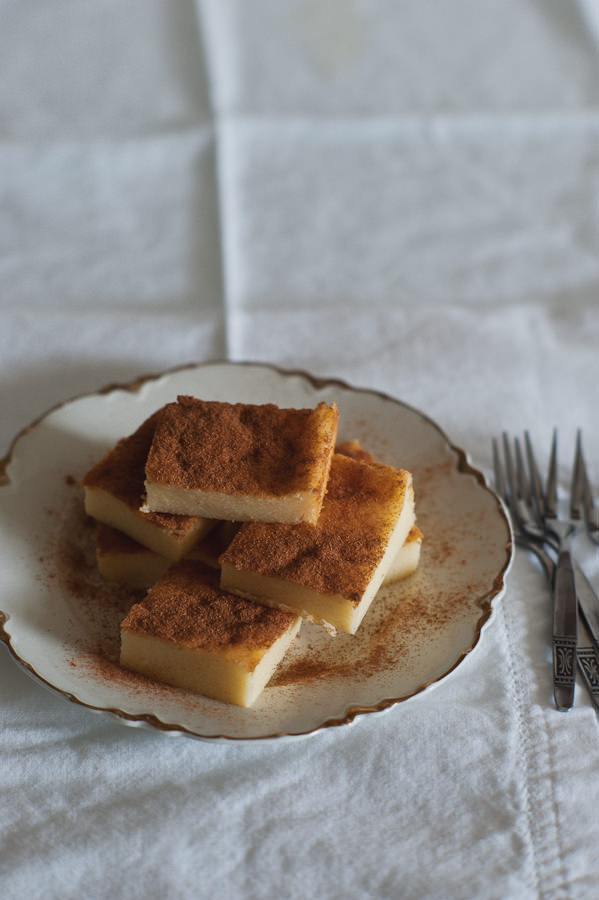 And for something a little sweet I've provided quite an easy option. I've made a galatopita which translates as a milk pudding pie. You can make this in advance and cut it up, sprinkle it with cinnamon and serve it to your guests quite easily.