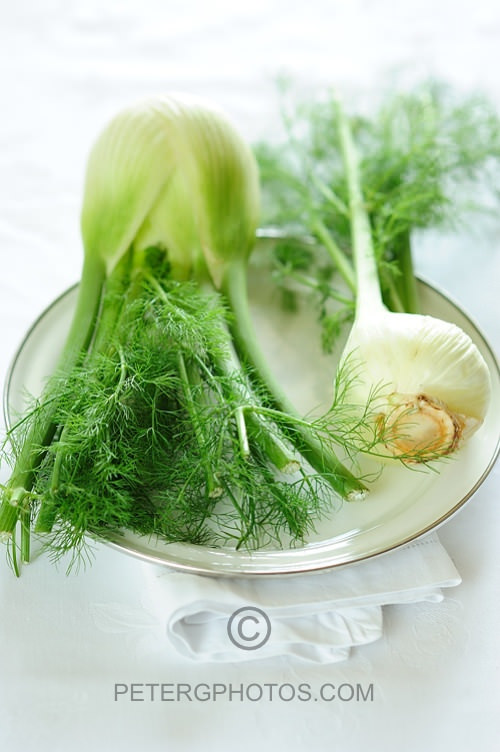 I've been on an ouzo kick lately. It's been a long time since I've indulged in Greece's national liqueur. My earliest memories included drinking it with coca cola in nightclubs and that's when I had fashionably long hair! Many years have passed since then and now I simply enjoy sipping it at the end of a meal. I adore the flavour of aniseed and licorice but I also understand a lot of people don't find that taste pleasant. Which brings me to fennel. I also love it's distinct anise flavour. It's great when it's simply shaved and served in an easy salad with Parmesan and some lemon vinaigrette. But it's even better when it cooks and takes on a sweet flavour.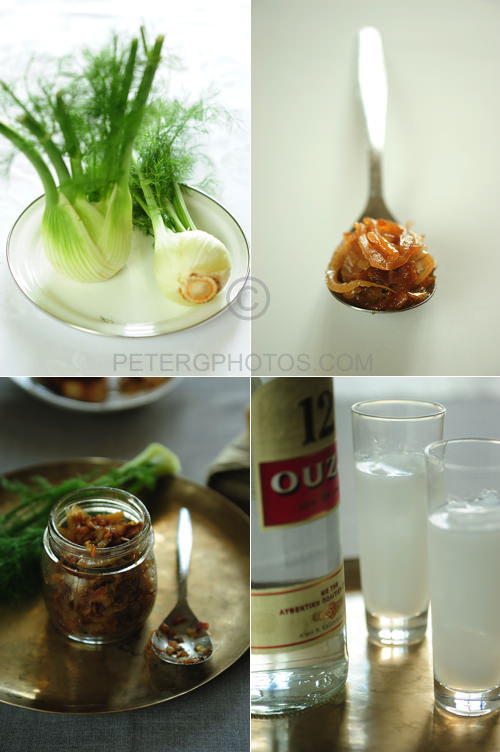 In an attempt to experiment, I decided to blend the flavours of ouzo and fennel together in this wonderful "relish" of sorts.  If you're like me then you won't be afraid to use some adjectives to describe the outcome of this experiment.  Magical. Tasty.  Addictive! You get the idea!  This was a real winner and didn't last very long in the house.  It's very easy to prepare and the most important thing you'll need is a little patience.  Using my trusty mandoline, I thinly sliced three fennel bulbs along with one red onion.  I placed these in a non reactive pot along with a splash of olive oil, two tablespoons of brown sugar, ¼ of a cup of cider vinegar and two good "splashes" of ouzo.  Stir thoroughly over a very low heat and leave it.  It should take a good hour to caramlelise and turn a nice rich dark colour.  I stored it in some sterilised jam jars- please refer to here on how to sterilise jam jars.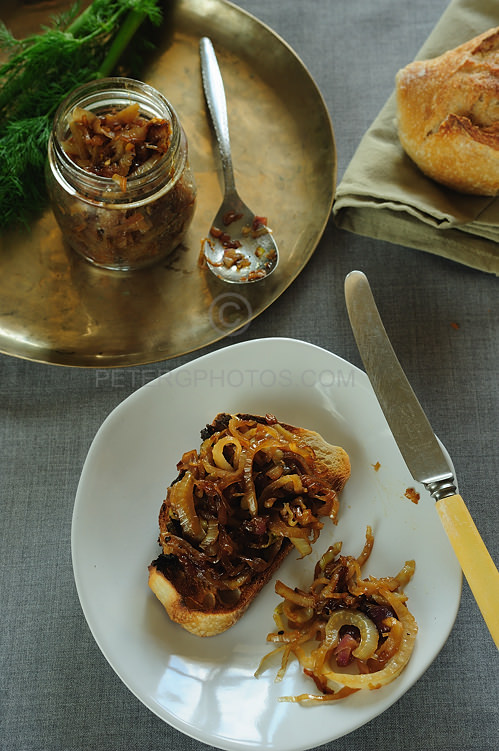 Serve it over crusty sourdough, in sandwiches or with a good lamb rack roast. Go on! You'll love it.