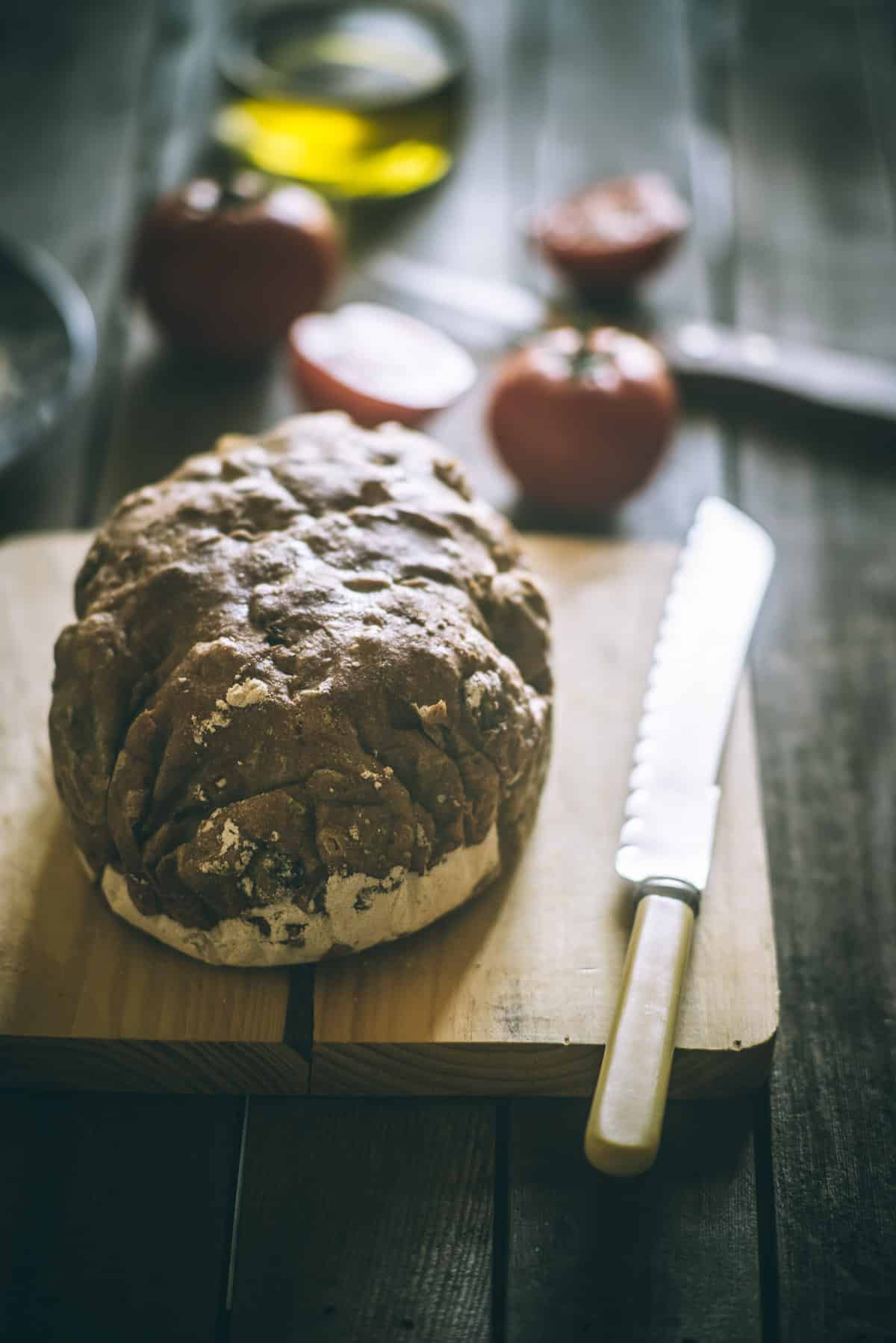 The title of this blog post is certainly a moutful.
Let's break it down shall we?
The "no-knead" refers to the bread making/technique that has become immensely popular in the last few years.
Like a lot of things that challenge traditional techniques in cooking, I was skeptical.
Baking bread without kneading?
Yes. It works! And beautifully too!
The Kalamata olives are an obvious choice.
They are always in my fridge.
I "adore" (I think addicted is a better word!) their briny, salty, "can't stop at one" taste.
"Eliopsomo" as it's know in Greek is quite popular.
If you've never tried olive bread you're really missing out!
And finally, we have spelt flour.
This "new" but ancient grain has had a bit of a resurgence recently amongst health conscious foodies. Along with kale and coconut you'll find it with the hessian bags in the health food store.
In all seriousness though, I quite like experimenting with different techniques and products.
As much as I like the spelt sourdough form the local bakery, at $8 a pop it can get to be a quite expensive habit!
Spelt flour is vey soft and requires less kneading/mixing than regular flour. It's also lower in gluten (but not gluten free!) and works perfectly with the no knead technique.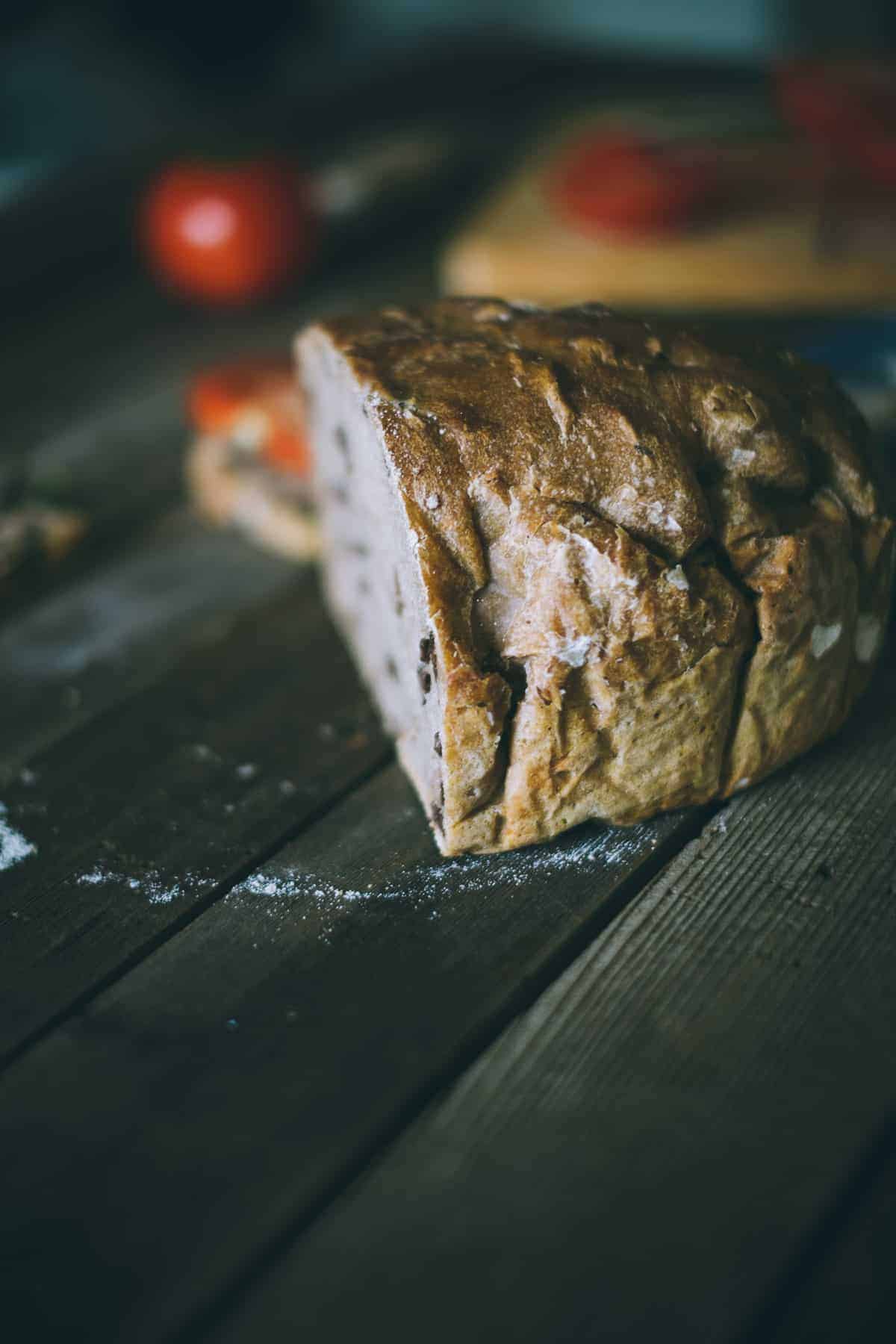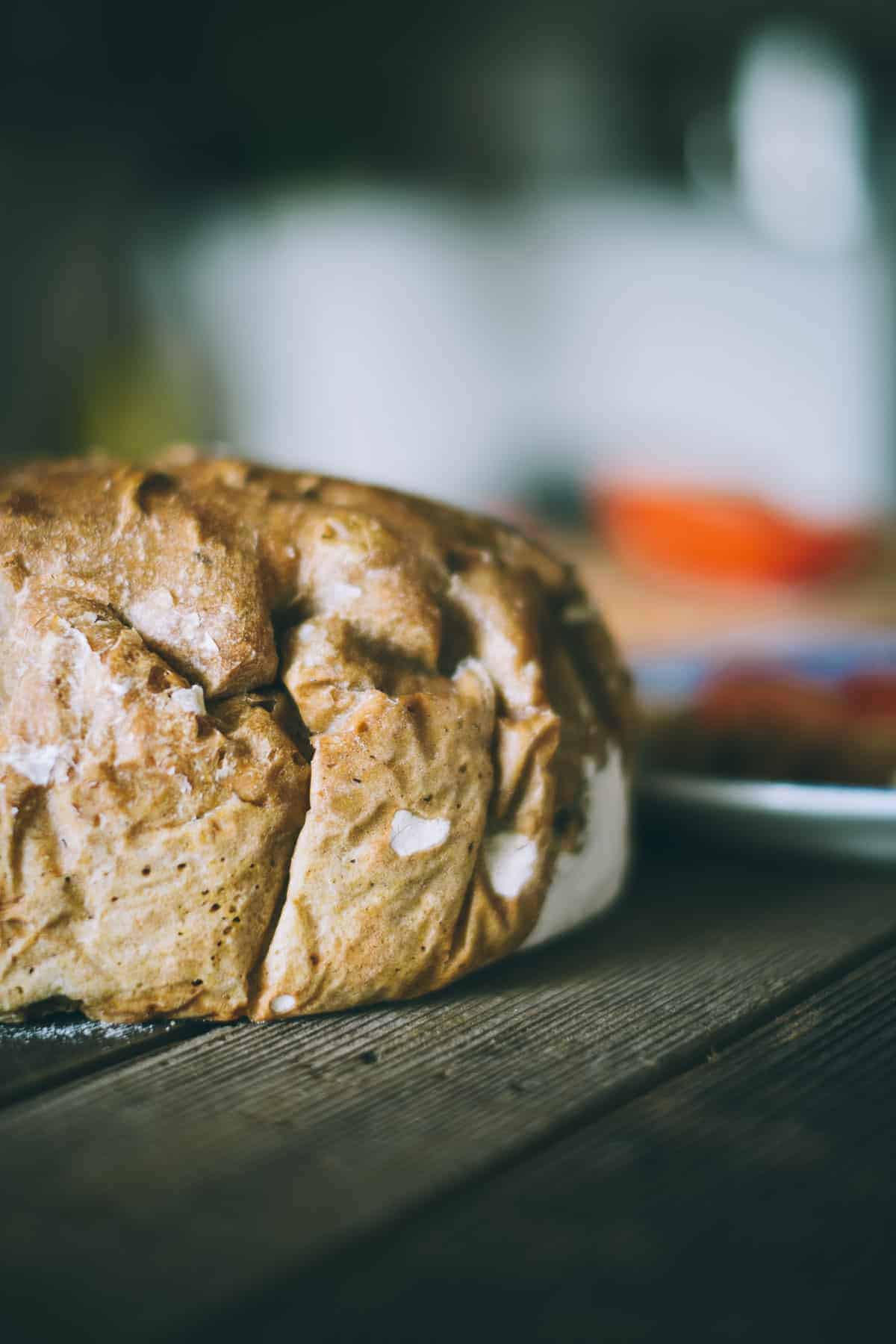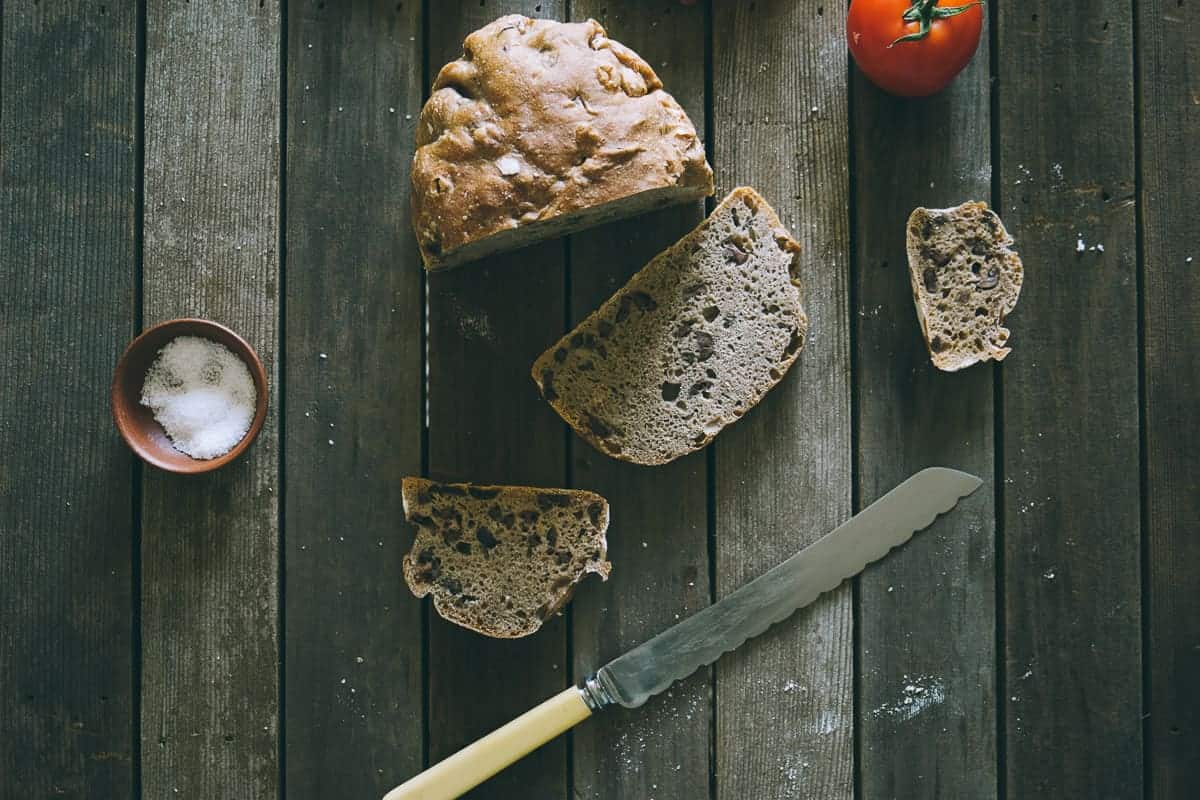 My first attempt attempt at baking with spelt flour yielded an almost perfect loaf.
I made a batch to enjoy with my home made pea and ham soup.
To say I was thrilled was an understatement.
When I decided to get adventurous and add the chopped Kalamata olives, the bread resulted in a "spongier", softer crumb.
It wasn't perfect (in my eyes anyway) but still tasted fantastic.
I think I may have not compensated for the extra moisture provided by the olives.
The more I use spelt flour the more I realise that less water is need to produce a soft, pliable and manageable dough.
For me, the best part of cooking is learning. I still need a few goes before I can call this perfect.
I've changed things a little by cooking the bread in a smaller ceramic casserole dish as opposed to a larger cast iron dish.
It comes highly recommended.
I enjoyed it simply. Toasted and drizzled with extra virgin olive oil and topped with freshly sliced tomatoes.
Stay tuned for further developments using spelt flour.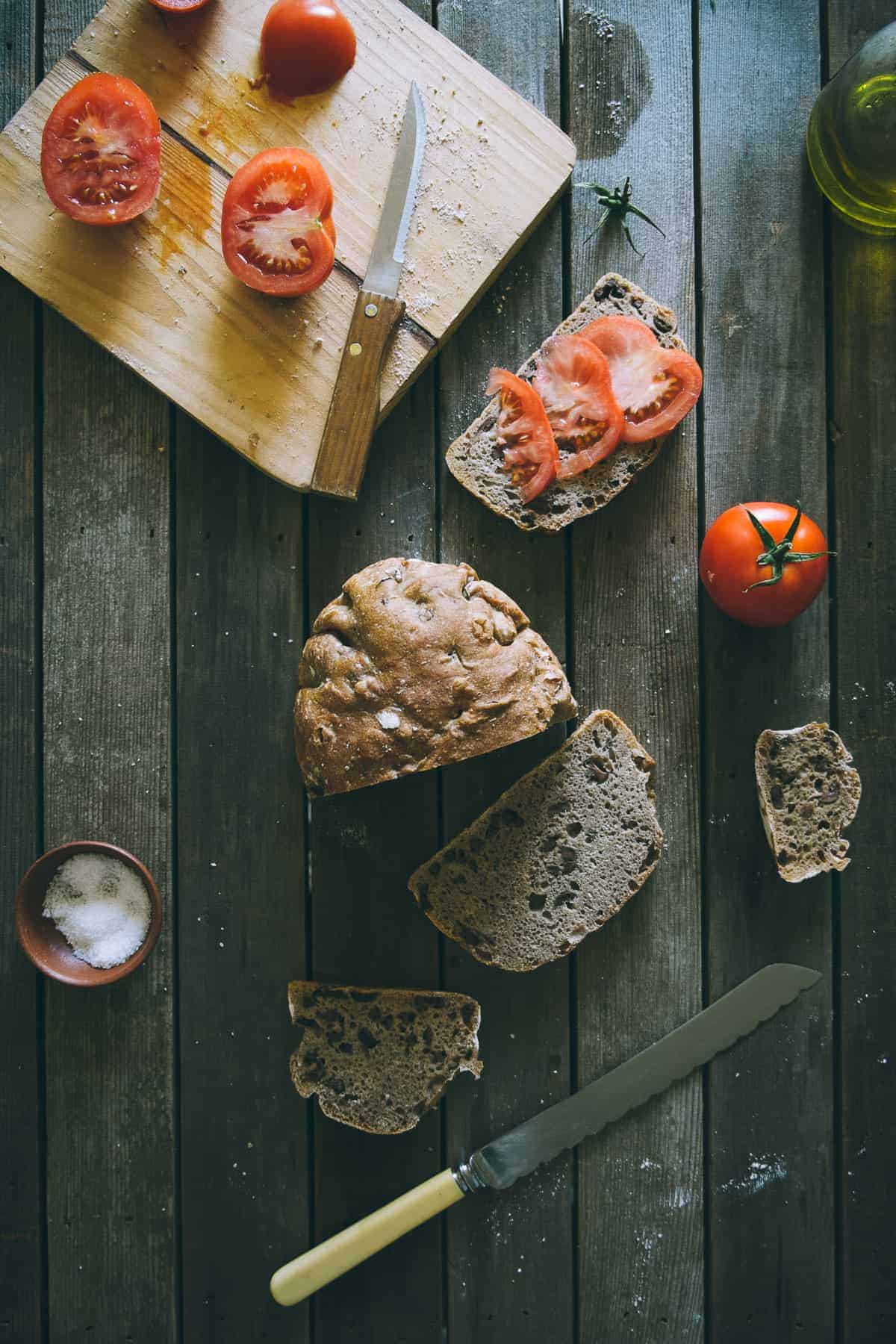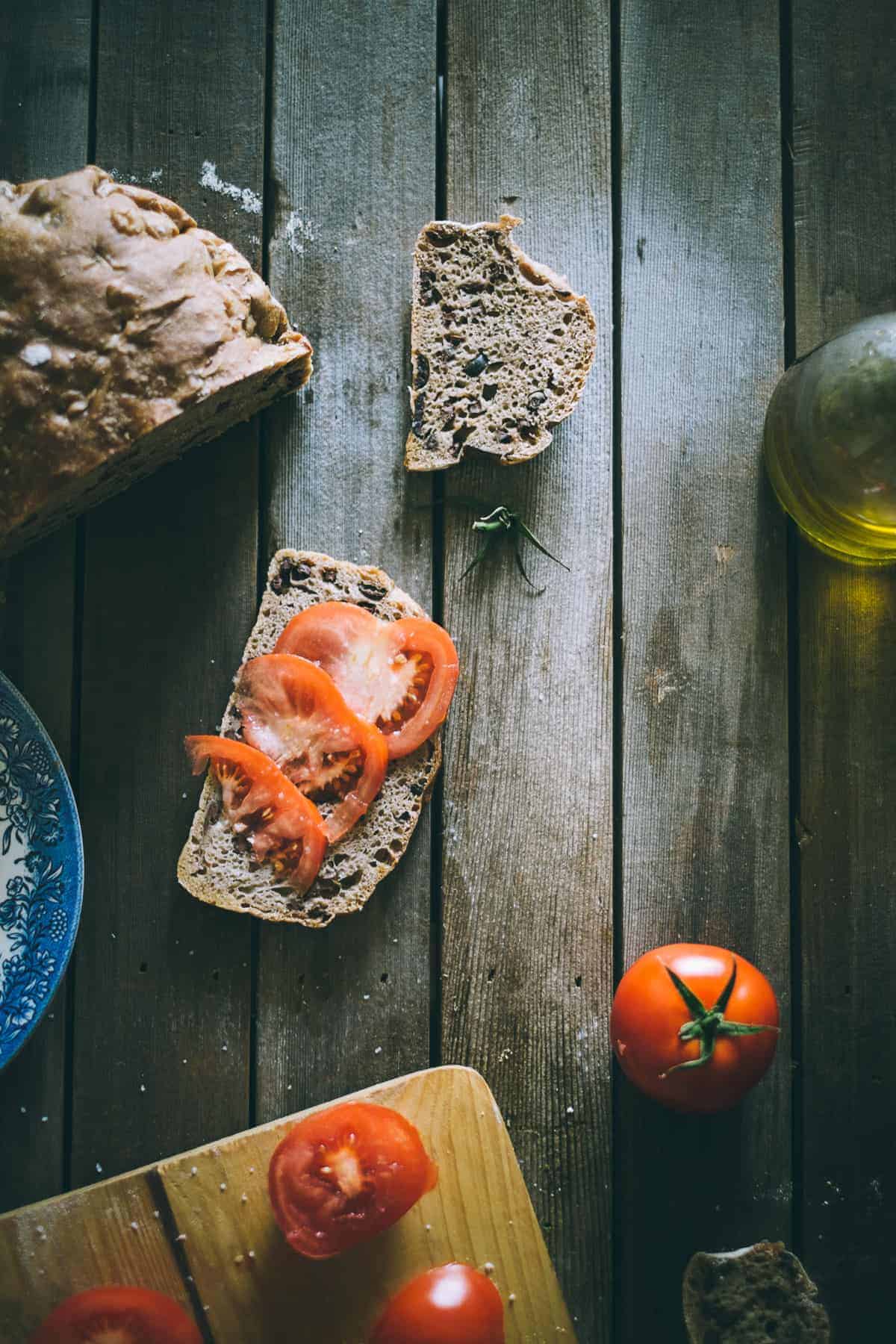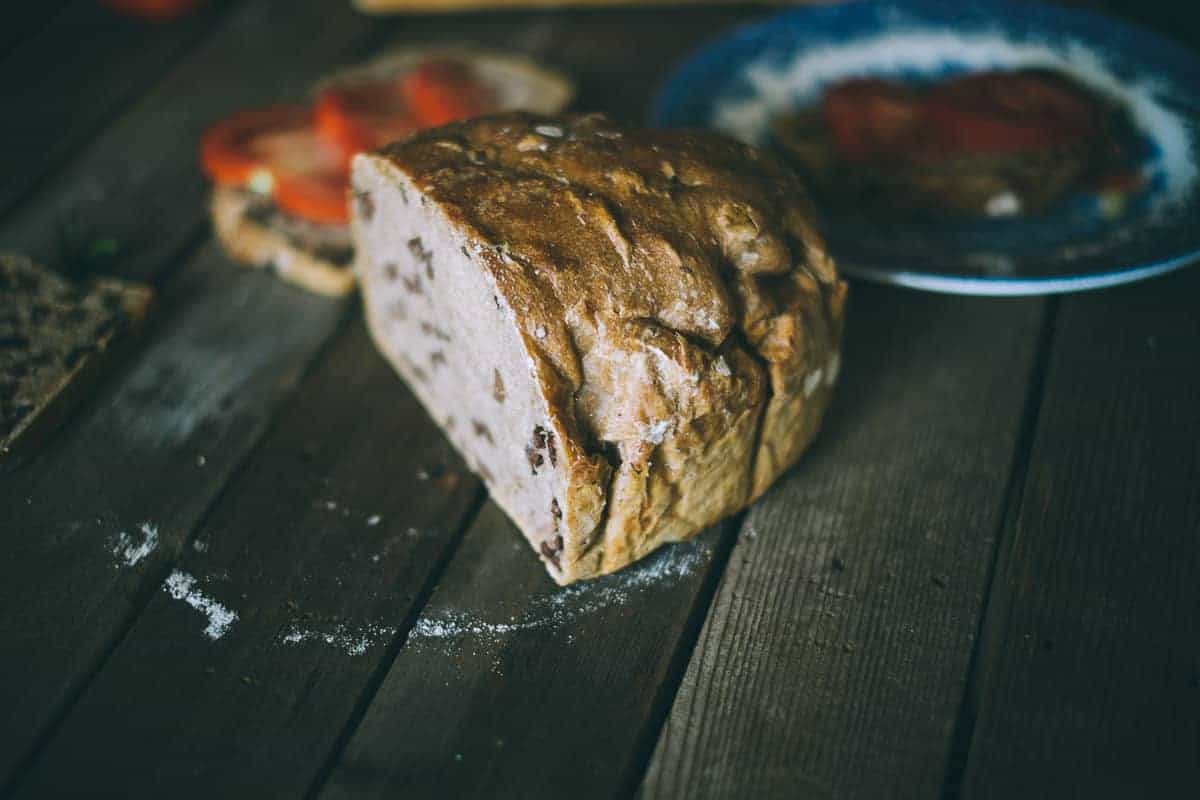 No Knead Olive Bread Recipe
Inspiration received by the original master of the "no knead" technique, Jim Lahey
Makes 1 loaf
Ingredients:
1 x 8 grams sachet (packet) dried yeast
1 ¼ cups warm water
3 ½ cups spelt flour PLUS extra for shaping
300 grams sliced Kalamata olives
pinch salt
Instructions:
Combine the water and yeast in a large bowl and stir well. Leave for 10 mins until the mixture becomes frothy.
Add the flour, olives and salt and stir with a wooden spoon until you have a thick batter. Cover with plastic wrap and a kitchen towel and leave overnight for 24 hours.
Preheat your oven to its maximum temperature (mine was 240 deg C). Scrape the dough/batter out of the bowl onto a floured, clean surface. Add some extra flour to your hands and the dough and proceed to shape the dough into a round ball shape. DO NOT be tempted to start kneading. Place the dough onto some baking paper and place it back into the bowl, cover with a kitchen towel and allow it to proof for 90 mins.
At the 60 minute mark place your casserole pot/cast iron dish in the oven. Allow it to heat for 30 mins. Pick up the baking paper with the dough and place it into the HOT casserole dish. Cover with a lid and cook in the oven for 30 mins covered.
At the 30 min mark remove the lid and and bake for a further 20-25 mins until the crust is nice and brown. Remove the baking paper with the bread loaf and place on a wire rack to cool. Enjoy this bread with some Greek extra virgin olive oil and freshly sliced tomatoes.