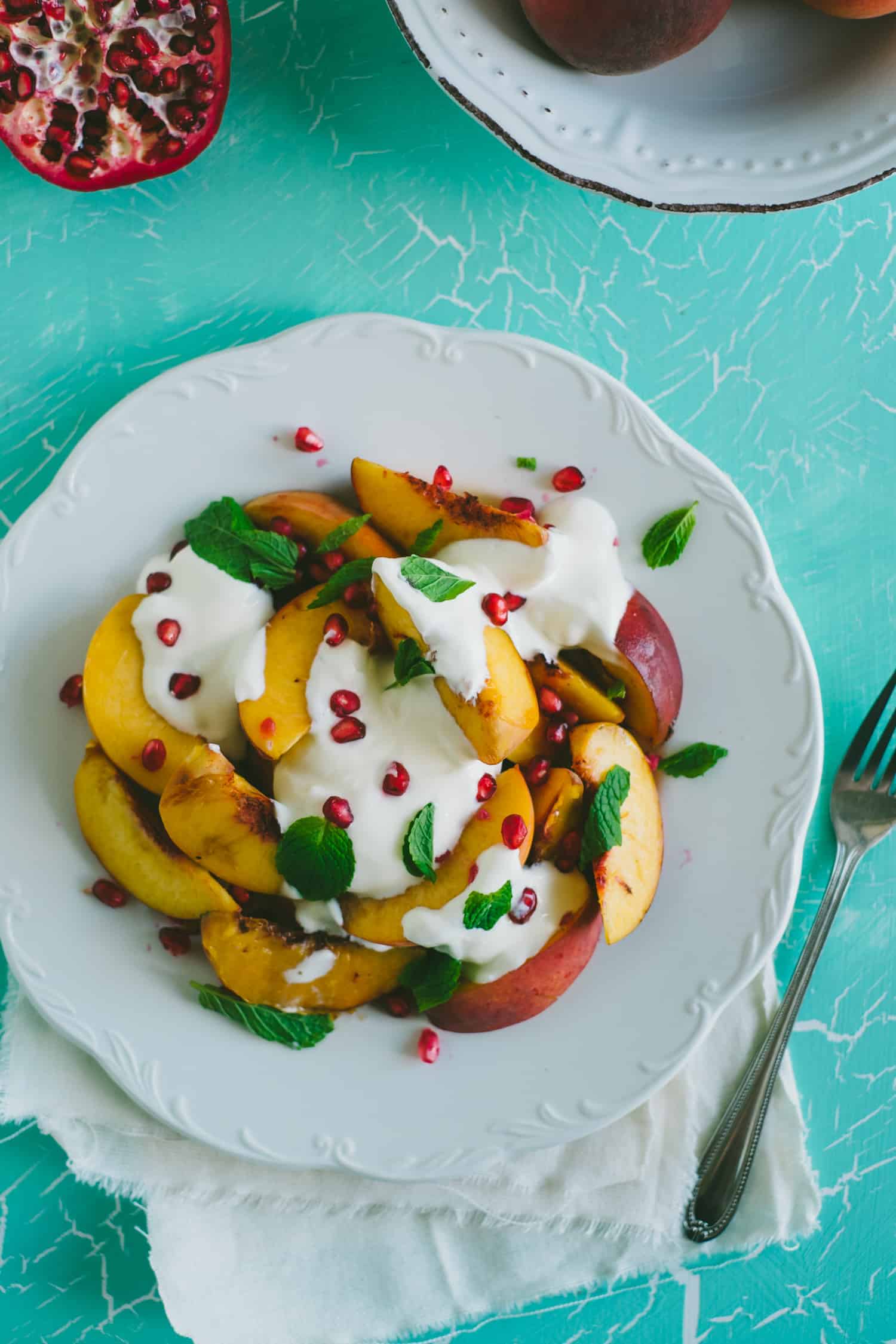 I think I'm ready to say goodbye to summer.
We finally had some rain recently and to put it mildly, it "bucketed down"!
To welcome Autumn and to make peace with the last of the warmer weather I made use of these very late season peaches.
I had originally set out to grill them and serve them warm. However my pan nearly turned them into jam!
I accompanied them with some fresh pomegranate, full fat Greek yoghurt and for a final touch some fragrant mint.
This makes a great breakfast or brunch item and could easily pass off as some dessert too. And I'm sure you don't need a recipe to put all this together!
Take care everyone and I'll see you next week.
Cheers!