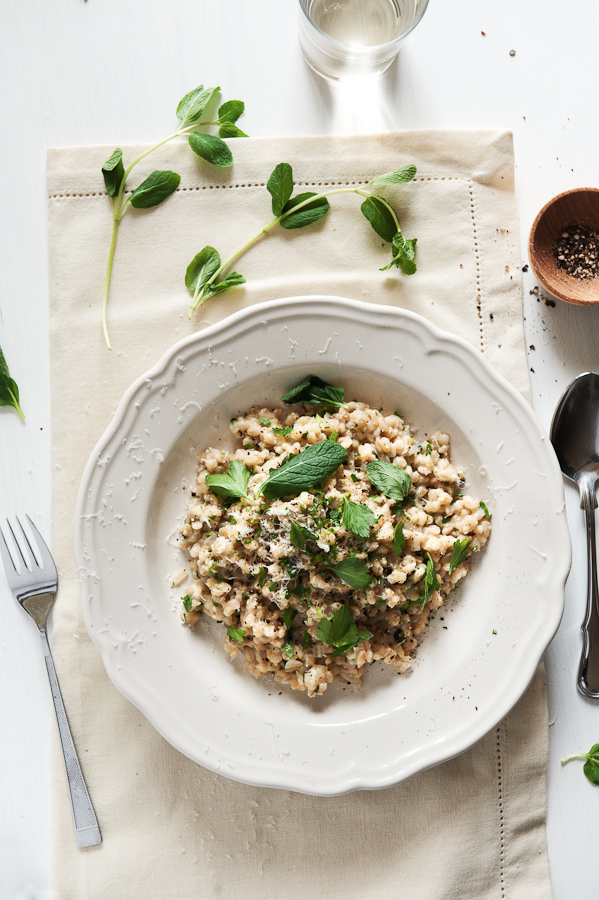 Many years ago I attended a cooking class, where the emphasis was on producing favourite Italian dishes at home. I'd been wanting to learn the basics of making a good risotto. A risotto that did not end up a gluggy, stodgy mess.
The instructor was a jovial individual who explained that the best risotto is made with patience, a little love and a good glass of wine! (the wine was for drinking, whilst cooking-of course!).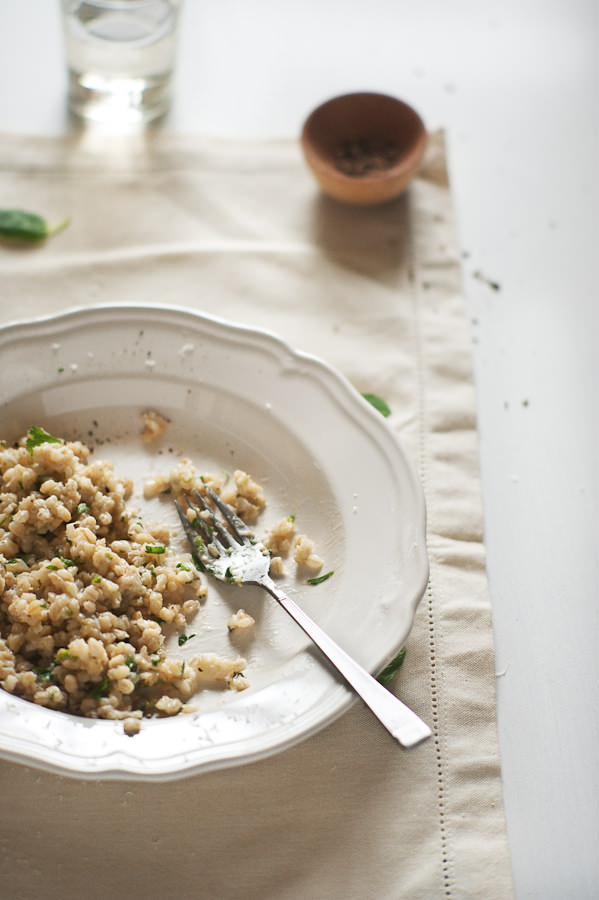 My attempts at making risotto were not good. I can honestly reveal my patience levels are nil. I think I'm getting better as I get older but as a young lad I was always in a rush. I could never stand still.
When I attempted my first risotto, apart from using too much rice, I couldn't fathom standing by a cast iron pan and stirring and waiting for the stock to be absorbed. I just "chucked" it all in and hoped for the best. Big fail! I couldn't even call it a pilaf...it was seriously that bad.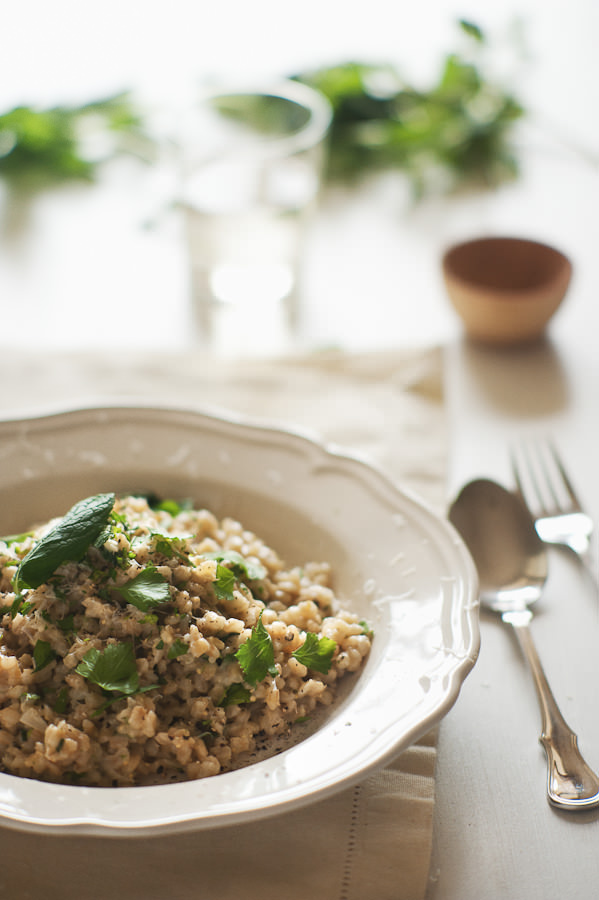 Fast forward to the present and I'm a lot happier with my current results. I ladle in my simmering stock, stir everything with a little finesse whilst listening to Sade and sipping a good Aussie wine! And I'm not rushing!
You'll also notice for today's recipe I'm not using any arborio or carnaroli rice. I've upped the personal ante and used some pearl barley to make a pearl barley risotto. This wonderful, nutty and healthy grain is perfect for this type of cooking. I suppose calling it a risotto is a bit of a misnomer as there is no rice present in this recipe. But, you know what I mean.
I've kept the ingredients pretty simple. Ive used the traditional Parmigiano Regianno cheese, some butter, herbs and chicken stock. The mint and parsley were lively and fresh against the pearl barley.
Think of this recipe as more of a base and add your own touch. I think some peas, mascarpone and lemon zest would work beautifully. Perhaps some sliced fennel and dill. Whatever you come up with don't forget to take your time and sip some wine whilst you prepare this. It will definitely taste better...