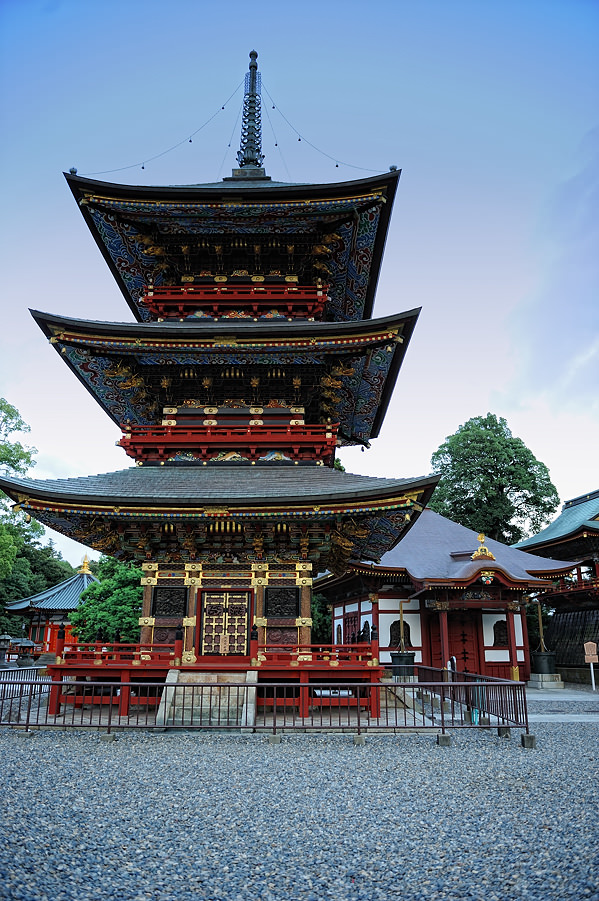 After my "little" adventure in Tokyo I made sure I rested before I made my way back to Australia.   Part of my relaxation included exploring the airport town of Narita.  Narita is a "quaint" little town and the site of Narita International Airport- gateway to the greater Tokyo area.  If you have a few hours to kill in transit, it's a fantastic place to whet the appetite and obtain a small taste of Japanese culture.  There are malls, restaurants and a whole heap of karaoke bars to keep you entertained.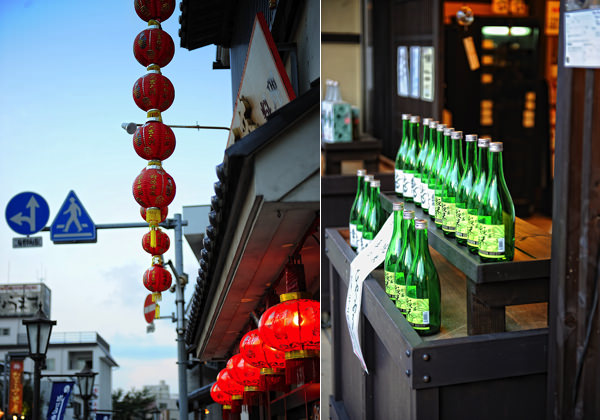 Like many Japanese cities, Narita houses a Buddhist temple-the Naritasan or Naritasan Shinshoji Temple. It's quite a large complex comprising of many important structures and a park. There's actually quite a lot to do so give yourself a few hours to fully explore this place of worship. As you make your way down the hill to the temple you'll come across a number of shops selling food, snacks, sake and a variety of Japanese souvenirs. I particularly love how the streets are dotted with little coloured lanterns. Is it wrong to say it lends an air of "authenticity" about the whole experience? That you are "actually" in Japan?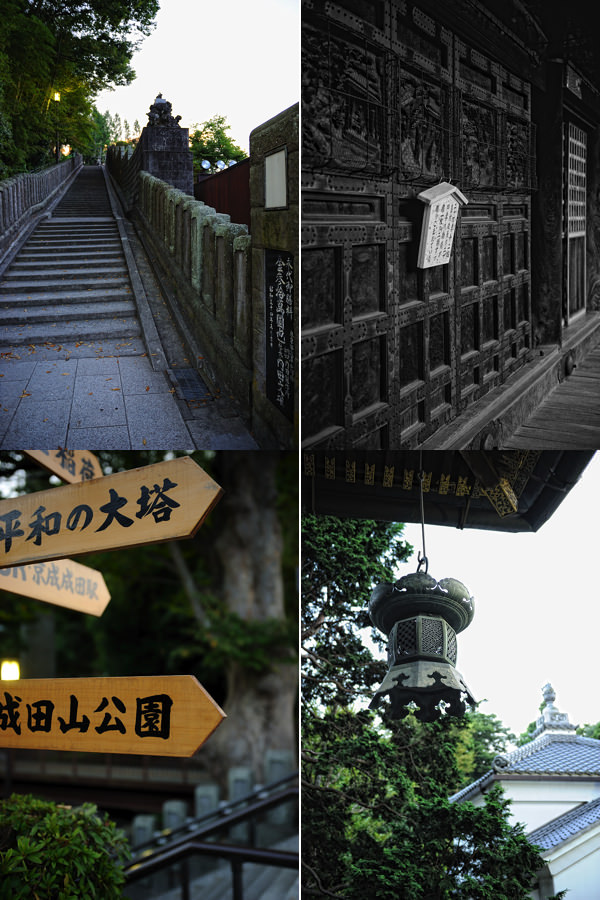 There weren't many people around at 7 p.m. The temperature was still hovering around the low 30's and even though I chose to wear shorts I was sweating like a runner who had just run a marathon. The atmosphere was kind of "eerie"-peaceful, serene and very unlike the busy, almost claustrophobic feel of Tokyo I had endured the day before. I love this time of the evening when the weather is warm. And I especially love how the sun projects it's magnificent rays as it begins to descend for the day.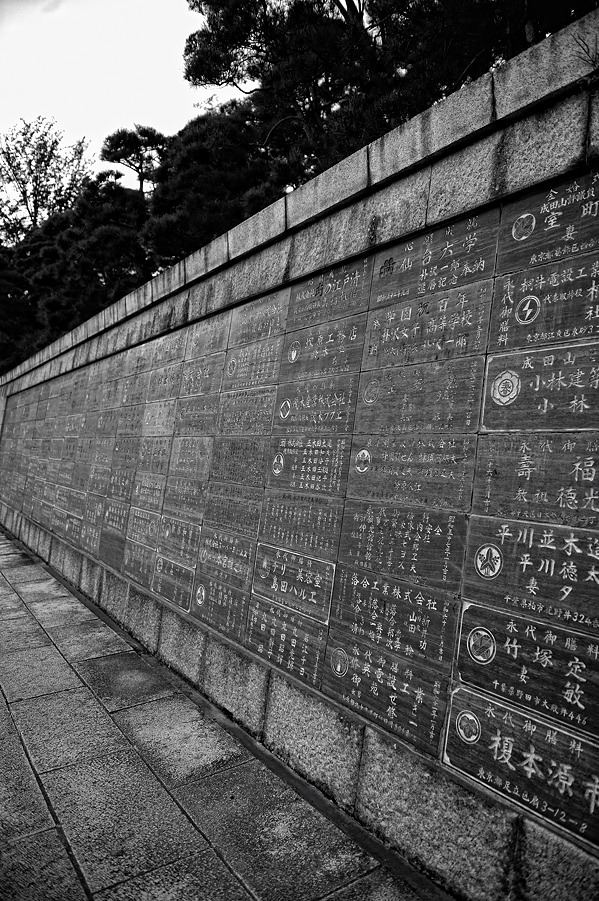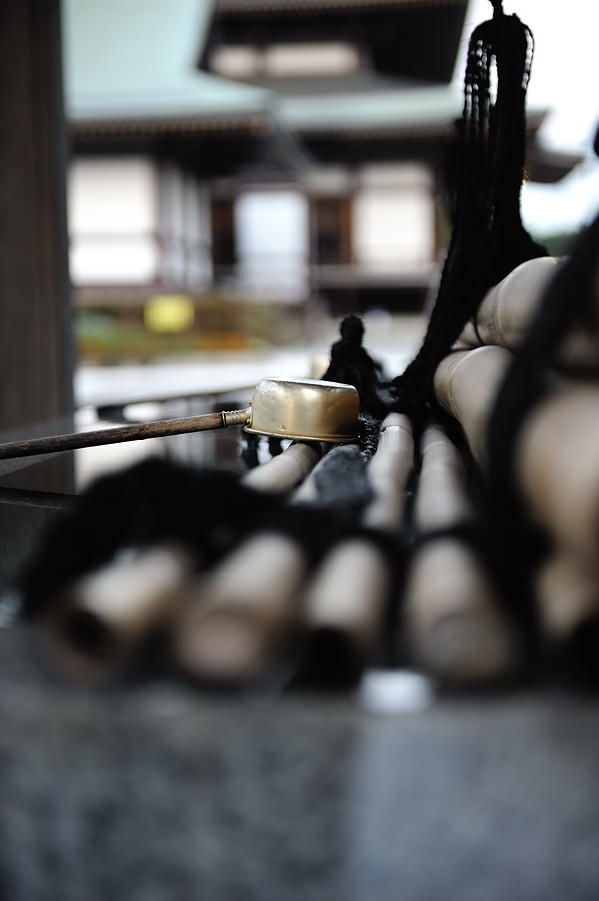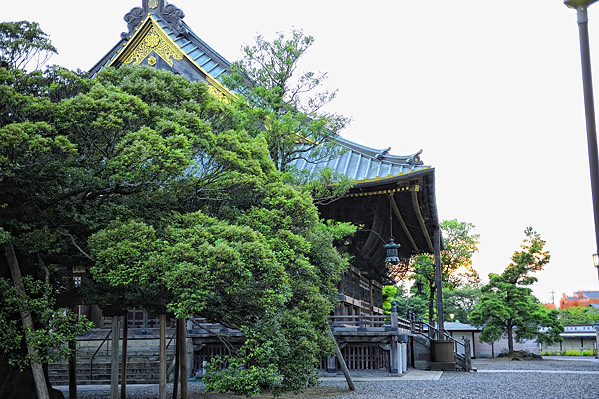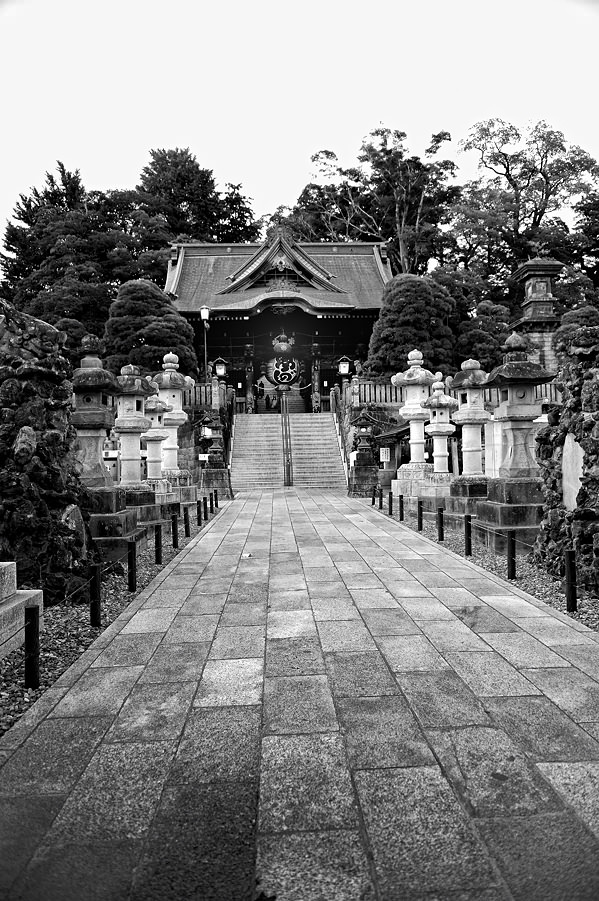 Having enjoyed the calm and serenity of the Naritasan and a little"me time" it was time to eat. Let me emphasise that eating in Japan does not have to be a very expensive exercise. If you follow some smart rules you can get away with eating at quite reasonable prices. The major shopping centres or malls all have food courts that serve up delicious and healthy meals. You can buy set lunches that usually consist of a salad, a protein, some dumplings and rice for around 1000 Yen (about $12 Aussie dollars). Likewise you can eat at the many specialty places that serve big steaming bowls of ramen and gyozas for a similar price. In fact even the local 7-11's have delicious snacks for half that price! You will not starve!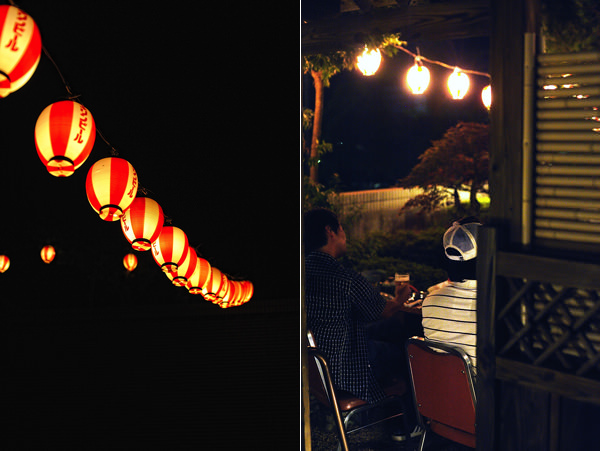 I met up with some friends who were enjoying a few beers at one of the local pubs in Narita and we decided tonight we would vist a restaurant specialising in izakaya style dishes. Izakayas are Japanese drinking houses-think pubs that serve quite a substantial number of foods. Prices may be "set" for all you can drink or all you can eat. Or you may choose to order a number of items and share and with a few people dining it can be quite economical.
Most people who know me, know that my sense of direction can be a little "skewed" at times.   Ahem!  All I remember about this place was that it was "past the main train station, turn left at the first street and there you will see it"....  I believe it's affectionately known as "Papas".  (I've provided details at the end of this post).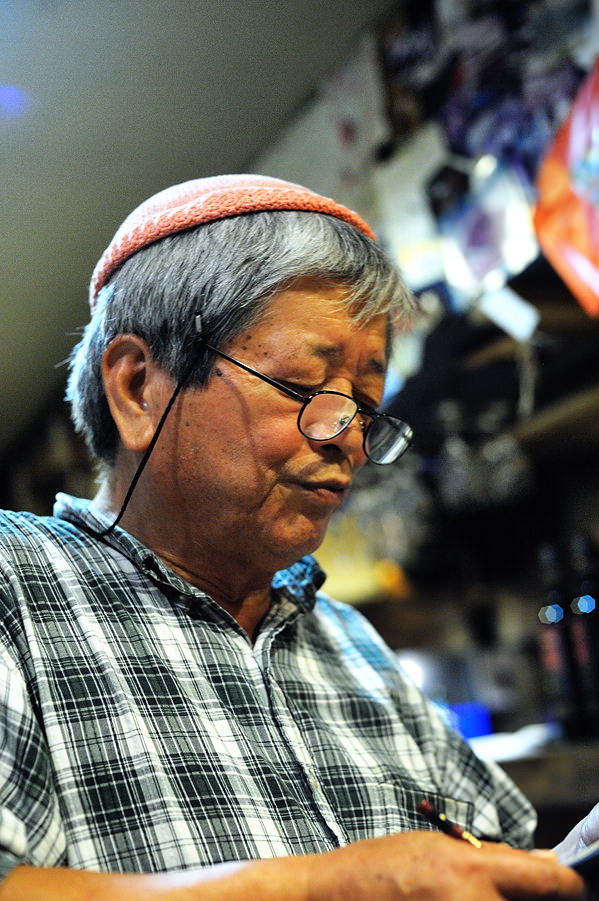 Papa's is a very small establishment. It fits about the same number of people as my lounge room (and that ain't big!!!). What it lacks in size, it certainly makes up for it food and drink wise. The owners are a husband and wife team with "papa" spending most of the time at front of house taking orders, helping out in the kitchen and bar and socialising with customers. "Papa" speaks perfect English which makes ordering a little easier and he's quite a fun fellow to talk to!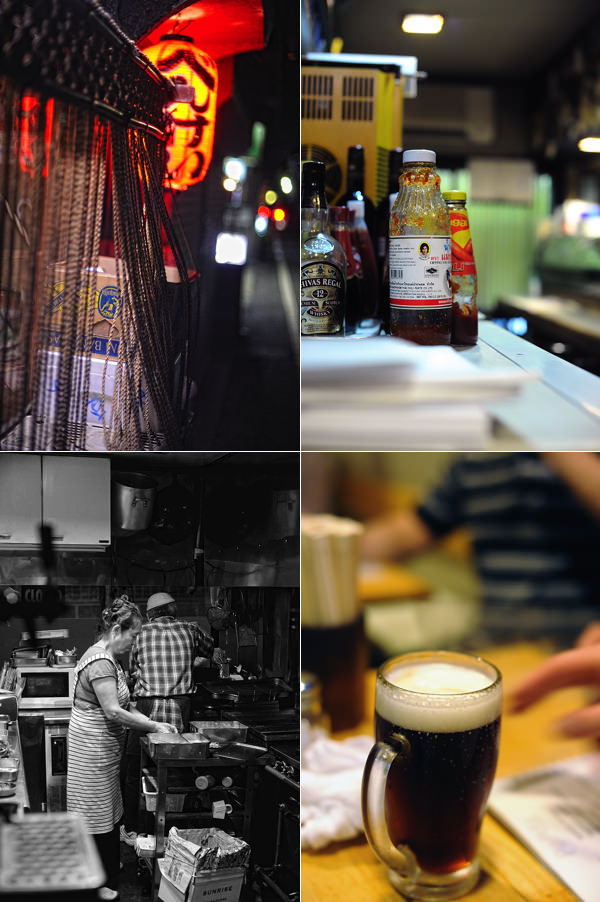 Under his recommendation I've ordered a dark, wheat based Japanese beer which is a little too "light" for my palette. Nevertheless, we continue with the drinking and out comes what's best described as an orgy of fried food. And I'm not talking lightly fried...I mean deep fried.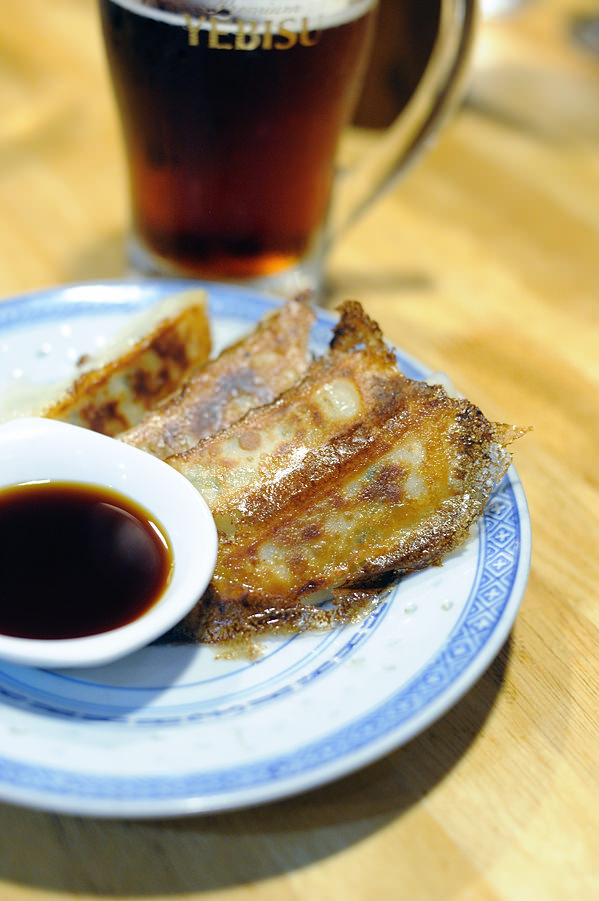 The gyoza are first to arrive and I have never had to stop so many people from attacking at once! They have that perfect pan fried crispy skin on the bottom and are soft and tender at the top. I love gyoza and pretty much order them as a standard everywhere I eat in Japan. I love how you take that first bite and the precious juice comes squirting out-almost, always burning the roof of your mouth!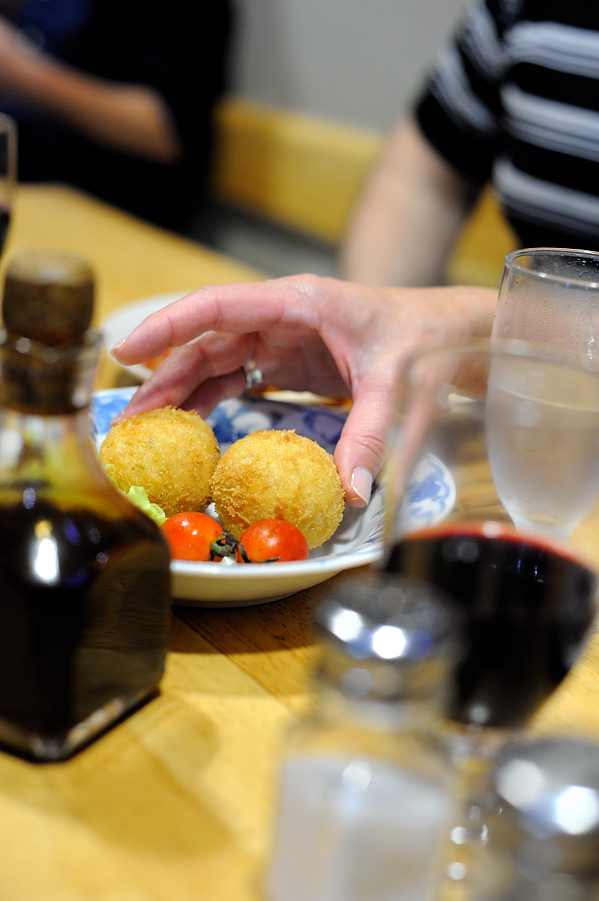 My good friend Julie couldn't resist these little round balls of deep fried cheese and potato! Yes, I know it's not very Japanese but these little morsels were the perfect marriage of brie, mashed potato and breadcrumbs that were deep fried for a calorific hit! The fried fare continued with octopus balls, deep fried breaded oysters and chicken! For someone who doesn't "mind" oysters I couldn't stop with these...I guiltily ate a whole plate!!!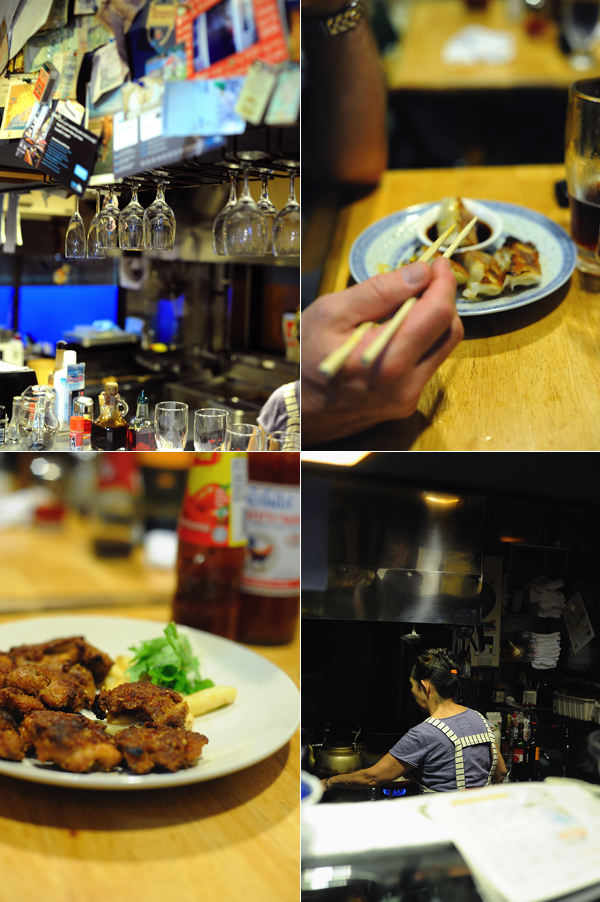 And finally after a day of temple visits it was only fitting the evening should end with the Holy grail of fried foods-tempura. I can almost feel good about eating tempura. The batter is so light you can hardly tell it's been fried in oil. Our little platter consisted of calamari, prawns, Japanese pumpkin, eggplant, sweet potato and carrot. I was now so stuffed that picking up a pair of chopsticks seemed like picking up a heavy barbell at the gym. Phew!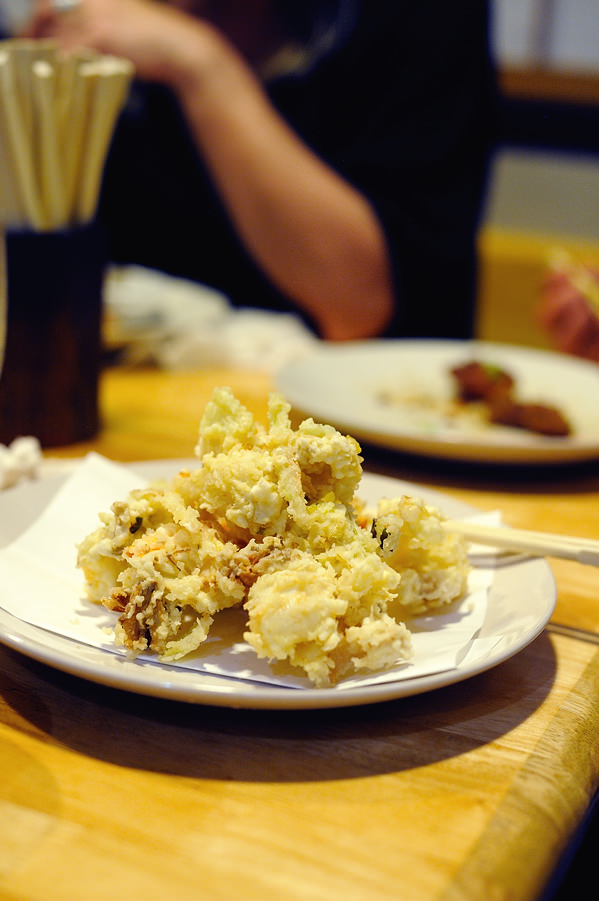 I hope you've enjoyed my little "snippet" of Japan or more specifically Narita. Even if you only have a few hours stop over it's well worth a quick visit. Beats hanging around an airport all day...