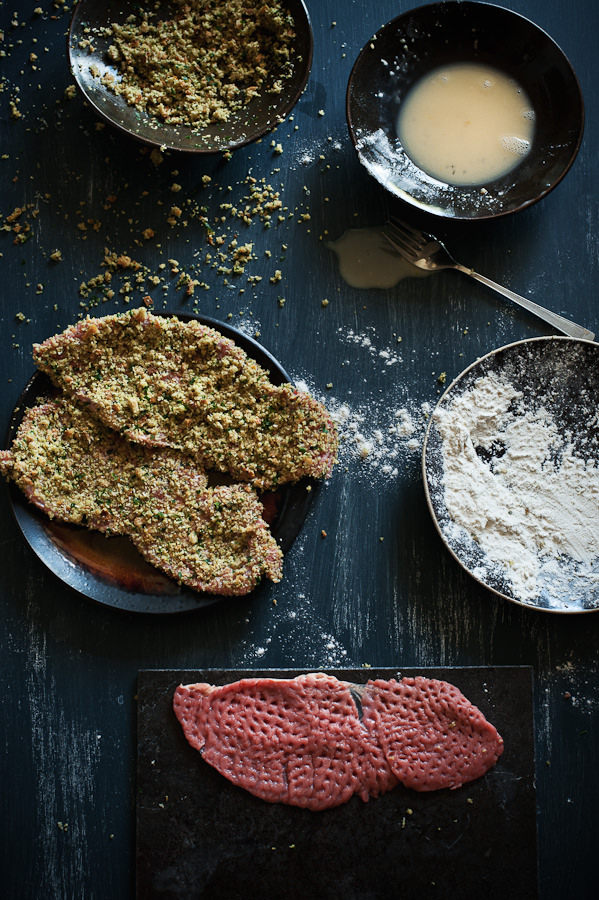 Is there anyone who doesn't like schnitzel? (apart from vegetarians for obvious reasons!). There is something very attractive about quickly pan fried meat, coated in a shell of crispy breadcrumbs.
When I think of schnitzel I think of a "classic" dish. One that has been around for a long time and has had its fair share of interpretations.
This classic made an appearance in our home at least once a week. My father was the "chief schnitzel maker" and he always came up trumps with these beauties. And this was a time when people bought packaged breadcrumbs! (not that there's anything wrong with that!).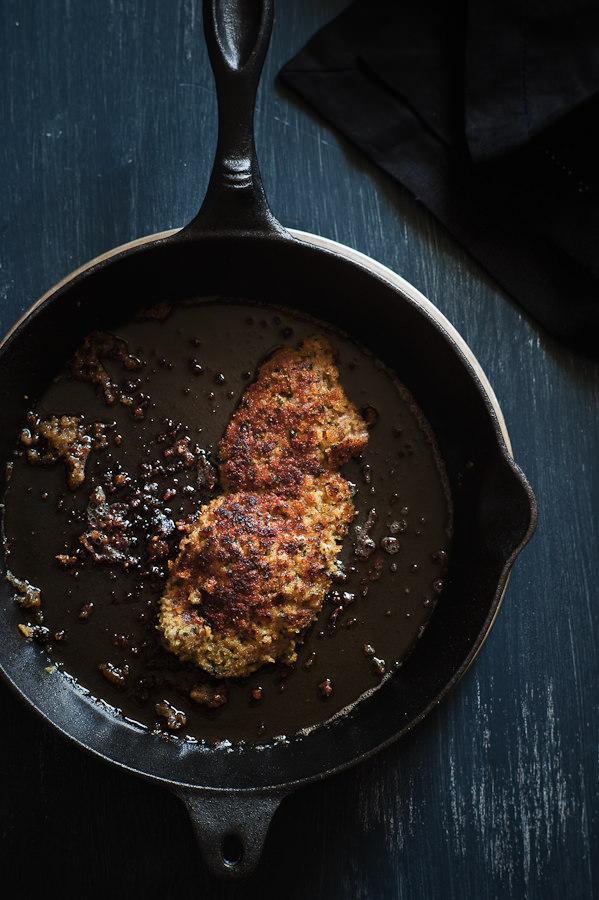 Here in Australia, we are big fans of schnitzel. Especially ones made with chicken. (I personally prefer the veal variety).
Aussies take it one level higher by smothering it with tomato sauce and grated cheese and calling it a "Chicken Parmigiana". Classic, comfort pub food. (I think this very similar to "Chicken Parmesan").
I could easily head out and hand over twenty bucks for a mega sized schnitzel at any of the Austrian "style" restaurants. Accompany that with a large lager, a side of potato rosti and you could easily be mistaken for thinking you're in Vienna!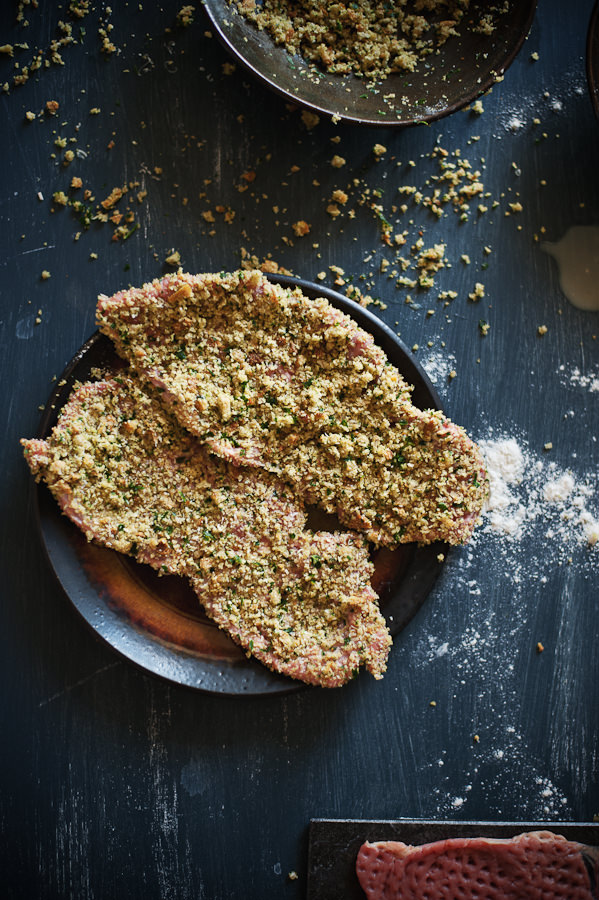 Preparing schnitzels at home is a messy yet fun process. I love the way the flour turns all glue like when it gets dipped in the egg. And the "perfectionist" in me loves making sure every last breadcrumb covers the entire piece of meat!
I've opted to make a type of salsa, instead of serving these beauties with a heavy, cream based sauce. My salsa is a mixture of chopped lemon pieces (peel and pith removed), sliced and pitted Kalamata olives, a few capers, freshly torn parsley and olive oil. I season it with a little black pepper, give it a good stir and you end up with this chunky, "lemon-y", zesty, taste sensation. It's nice and light and this lemon salsa also works well on chicken and fish.
I'm not going to be giving out a specific recipe for making schnitzel today. Here are some guidelines instead.
MY TOP TIPS FOR MAKING SCHNITZEL
Make your own breadcrumbs by whizzing up older pieces of sourdough bread. I also add fresh herbs (parsley, in this case) and freshly grated Parmesan cheese. This mixture forms a golden, crispy skin once it's fried.
Season your flour with salt and pepper.
Use a good, seasoned cast iron or non-stick pan to fry the schnitzel.
I like to use olive oil when I'm frying these. If you prefer you can use a neutral tasting oil instead.
Don't overcook them! We're looking for a nice golden colour.
Thanks again and enjoy the weekend!