I just couldn't help myself.
I bought a new kitchen gadget!  After swearing black and blue in my easy home made ice cream post, that I would not buy any "fad gadgets", I bought a spiralizer.  Yes.  A spiralizer!
Are any of you familiar with this little machine?
If not, it's basically a tool that turns certain fruit and vegetables into long, thin spiral strips.
For some reason, when I saw it a garage sale and "had to buy it" I had a feeling of de-ja-vu. I'm sure I'd seen this advertised on late night infomercials years ago.
They are actually really popular with the raw community because they can turn their veggies into noodles.
I'm curious to see how much use I get out of it before it ends up in the pile along with the rice cooker (what was I thinking?).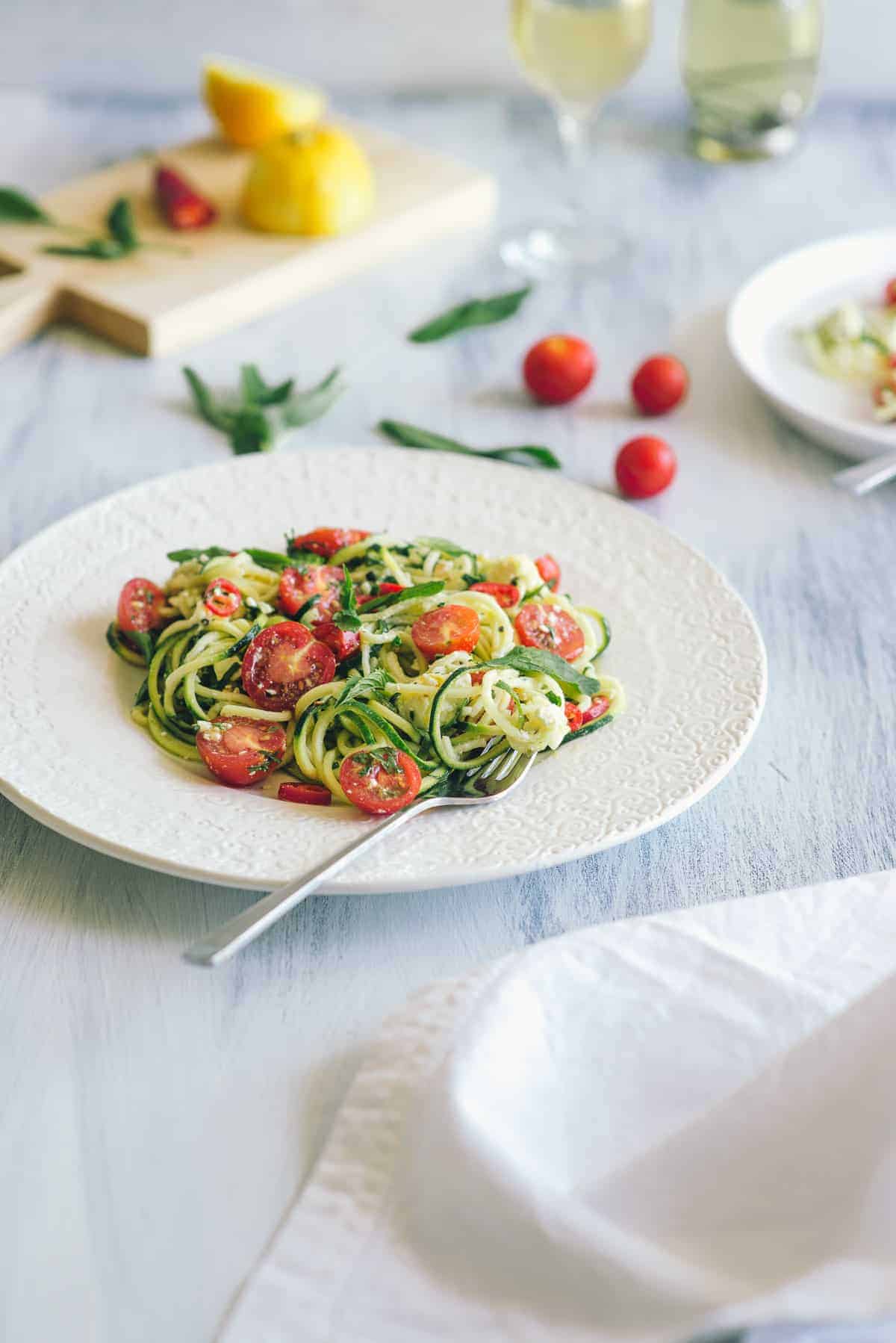 After purchasing too much zucchini again, I decided I would turn them into "noodles" and make a simple, fresh, summery, zucchini noodle salad.
I have to say I was impressed!
It was quite fun turning the handle and watching the zucchini turn into nature's own "spaghetti".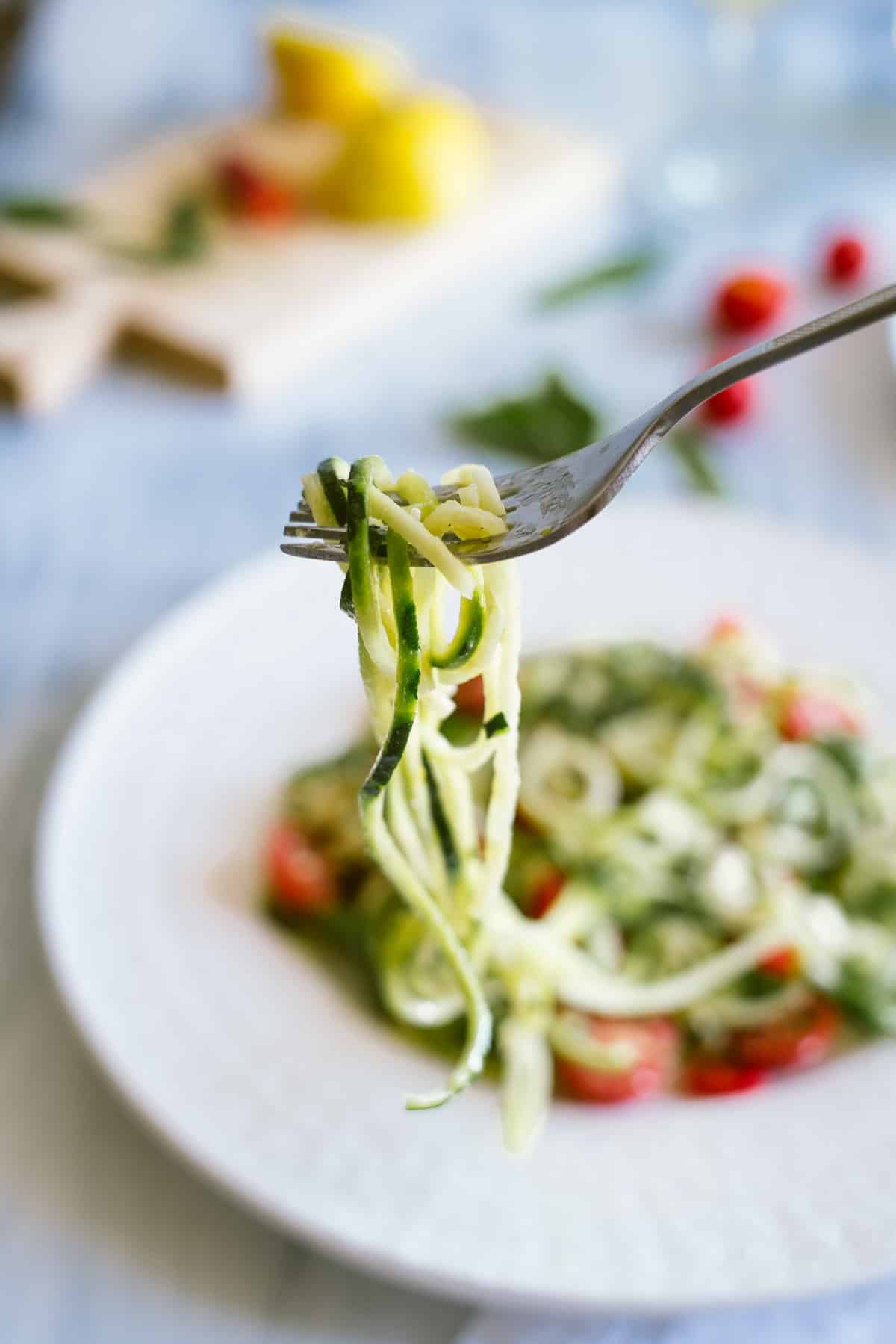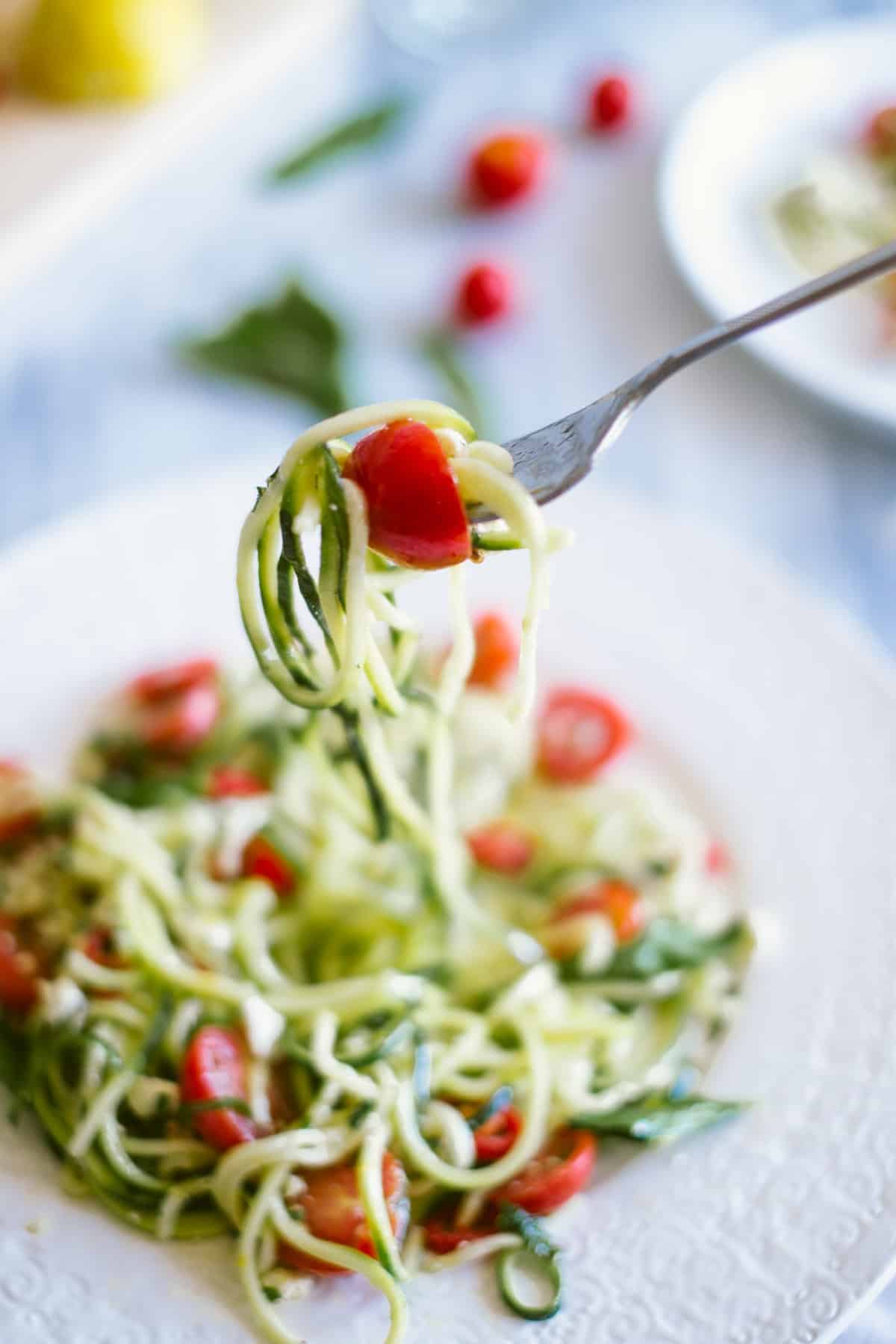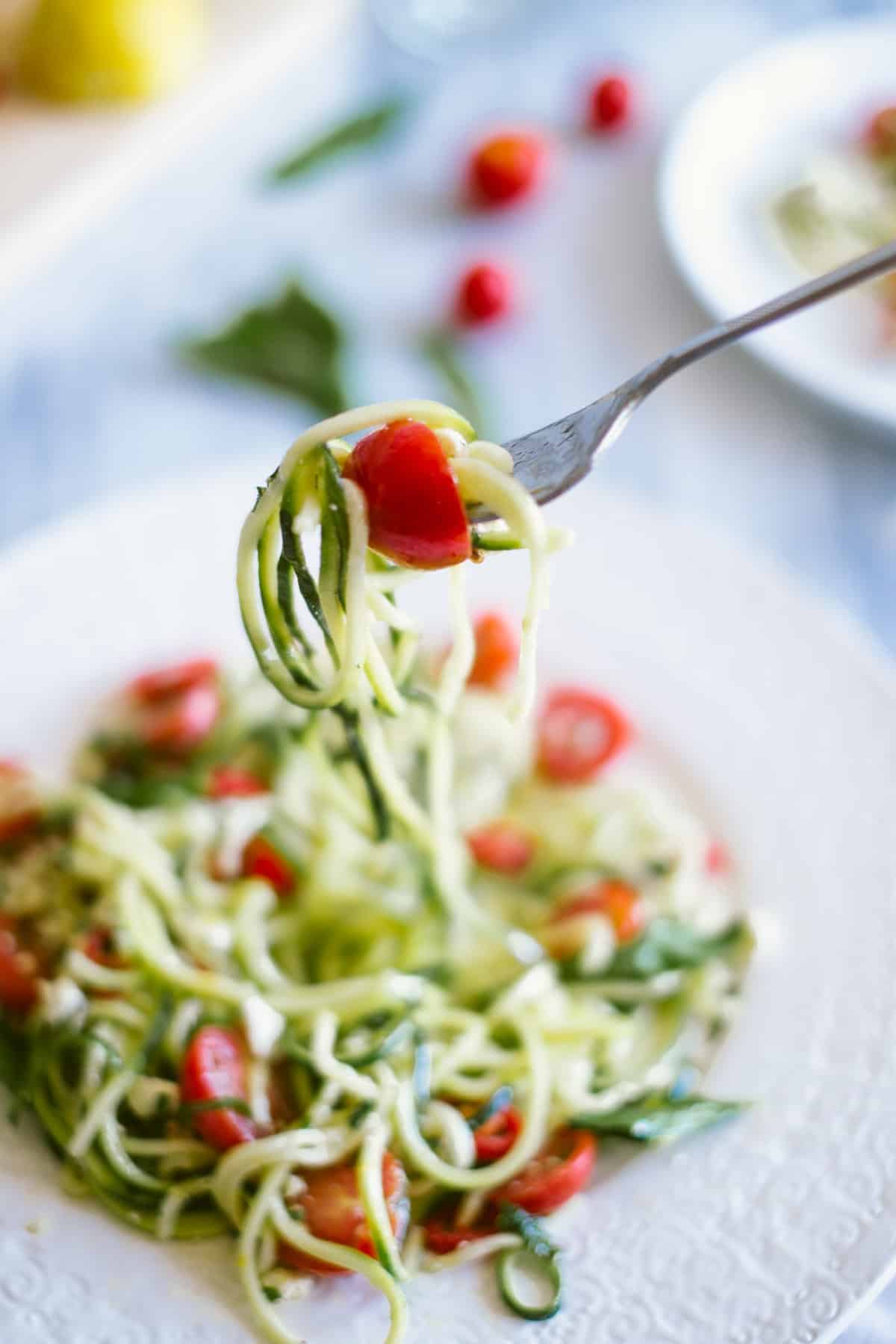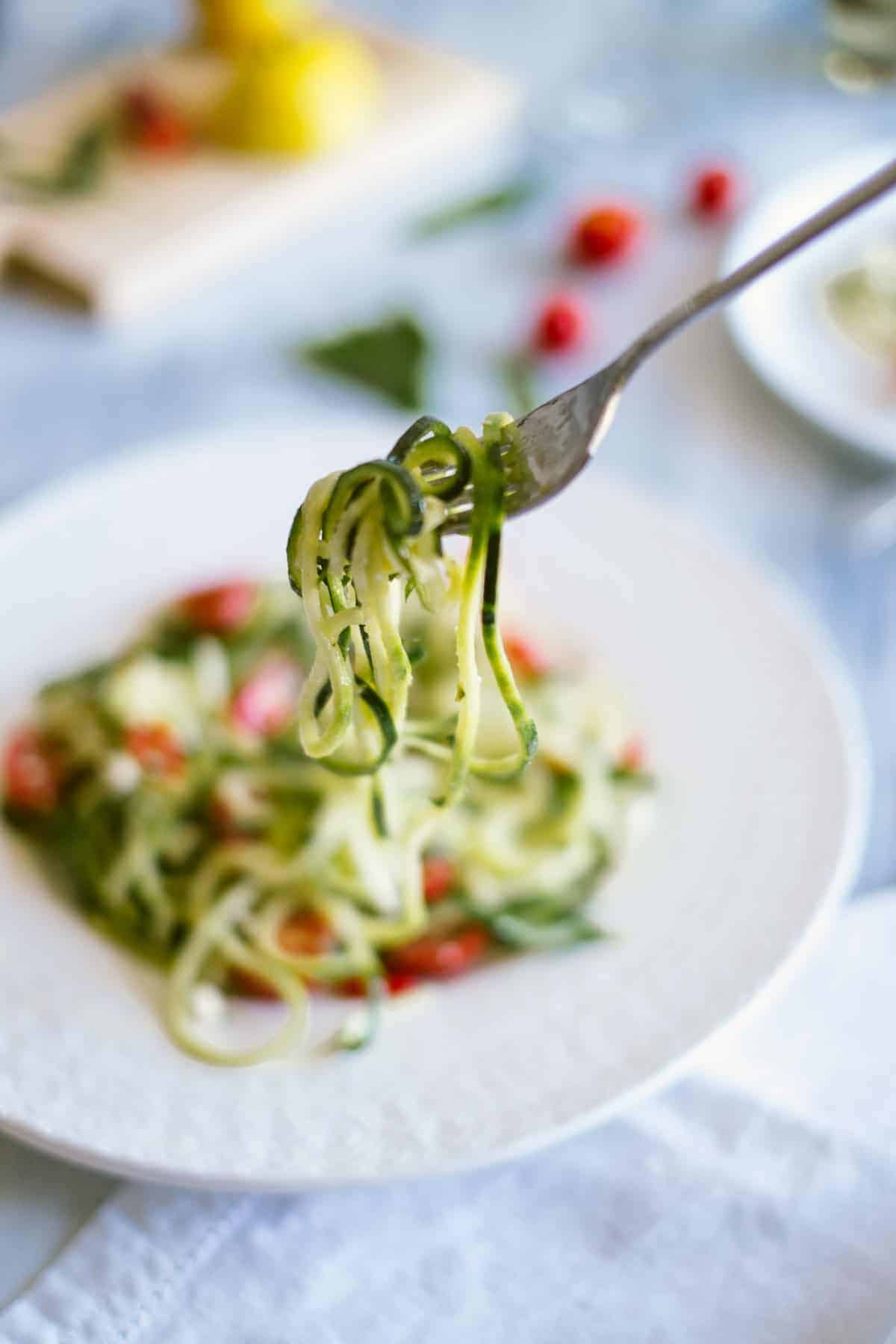 The salad was mixed with a few cherry tomatoes, some crumbled fetta, freshly sliced chilli and freshly chopped mint. The dressing was a simple olive oil and lemon dressing. It was like summer on a plate.
For a quick moment I thought about blanching the zucchini noodles in some hot water and then decided against it. They were perfect in their natural, raw state.
If you can't get your hands on of these spiralizers just simply use a potato peeler. Of course they won't look the same but it will still be a zucchini salad.
I served this up as a quick lunch shared with a friend and we both agreed that it added a fun element to eating.
I'd love to know if anyone has used one of these and what they thought about it.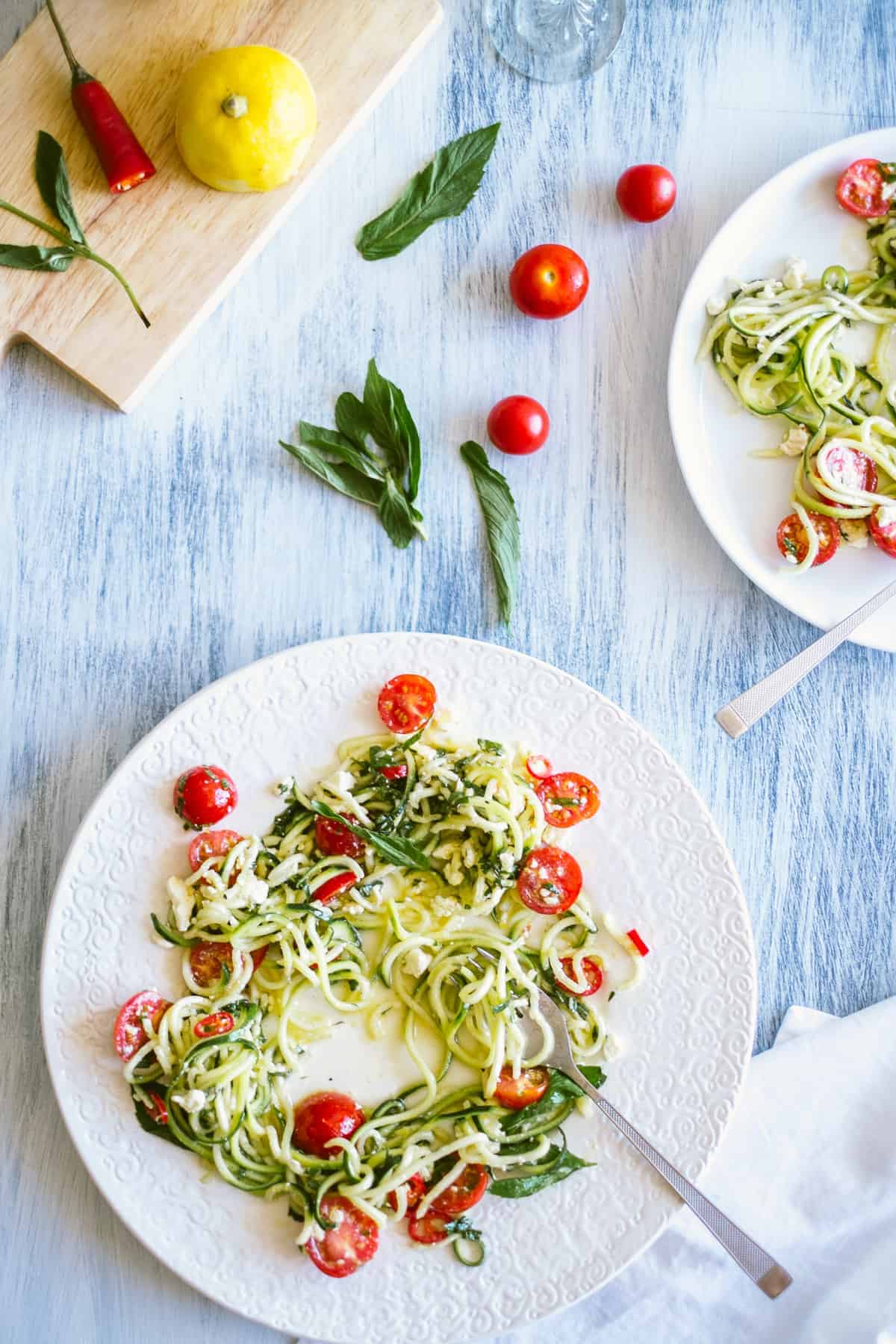 ZUCCHINI NOODLE SALAD RECIPE
Serves: 2
Zucchini noodles made from fresh zucchini and mixed with feta, : and mint.
Ingredients:
3 zucchini, spiralized
1 cup crumbled fetta cheese
1 whole chili, thinly sliced
250 grams cherry tomatoes, halved
For the dressing
¼ cup extra virgin olive oil
juice of half a lemon
salt and pepper to taste
Instructions:
Combine all the ingredients together and serve immediately