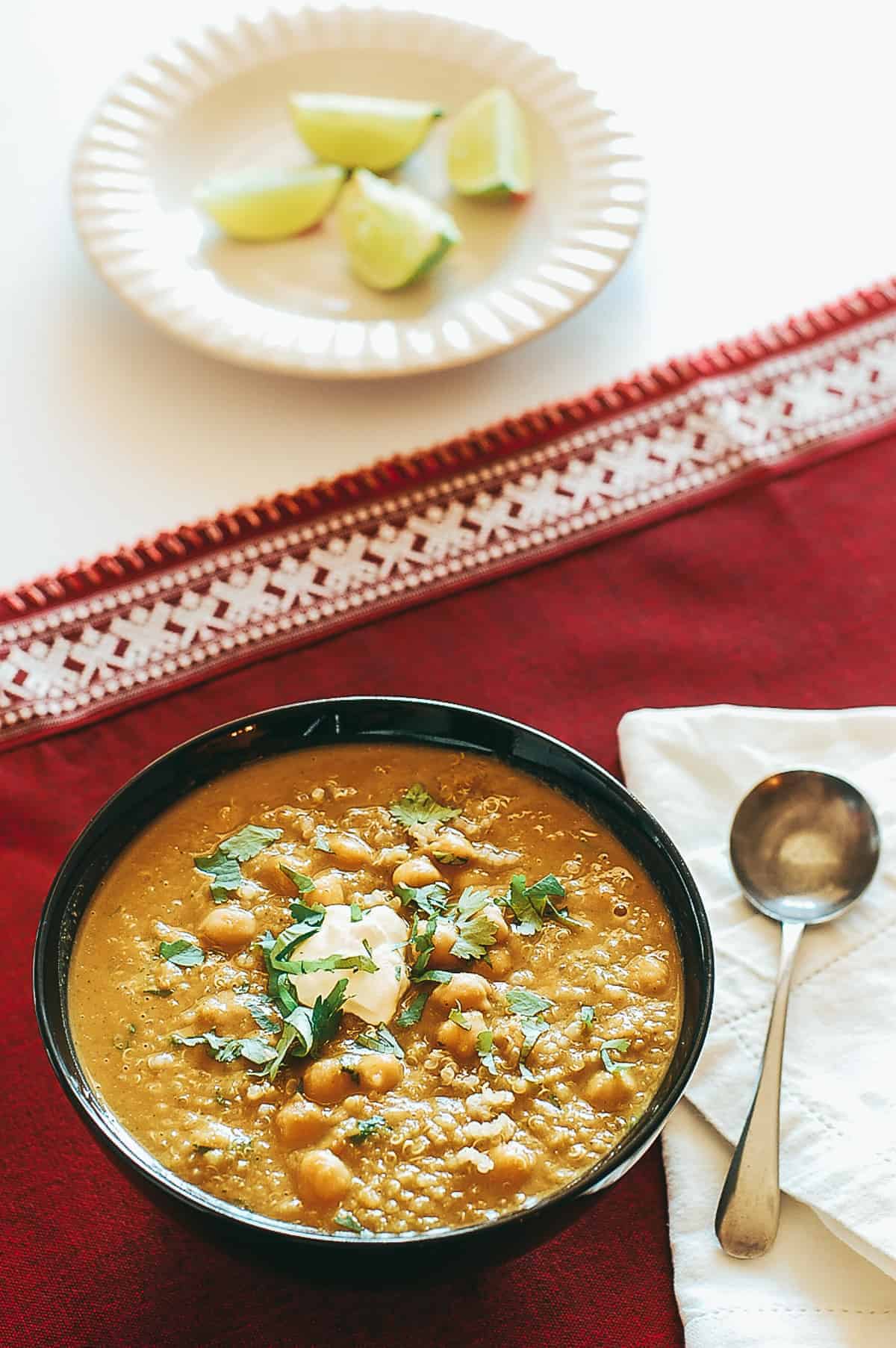 The rain has been quite persistent here in Sydney the last few days.
Winter is slowly upon us and this is the time of year I get to indulge in my favourite comfort foods. Soups, braises and casseroles all make perfect "winter warming fare". They fill you up and keep you warm on the inside.
This lentil soup I prepared, is probably a little thicker and chunkier than regular, "thin" soups.
The addition of chickpeas and quinoa add extra protein to the whole meal. Mind you, this is the first time I've cooked with quinoa. It's quite interesting and certainly adds another dimension to the lentil soup. I'm not sure I'm a big fan yet but I will continue to experiment with it.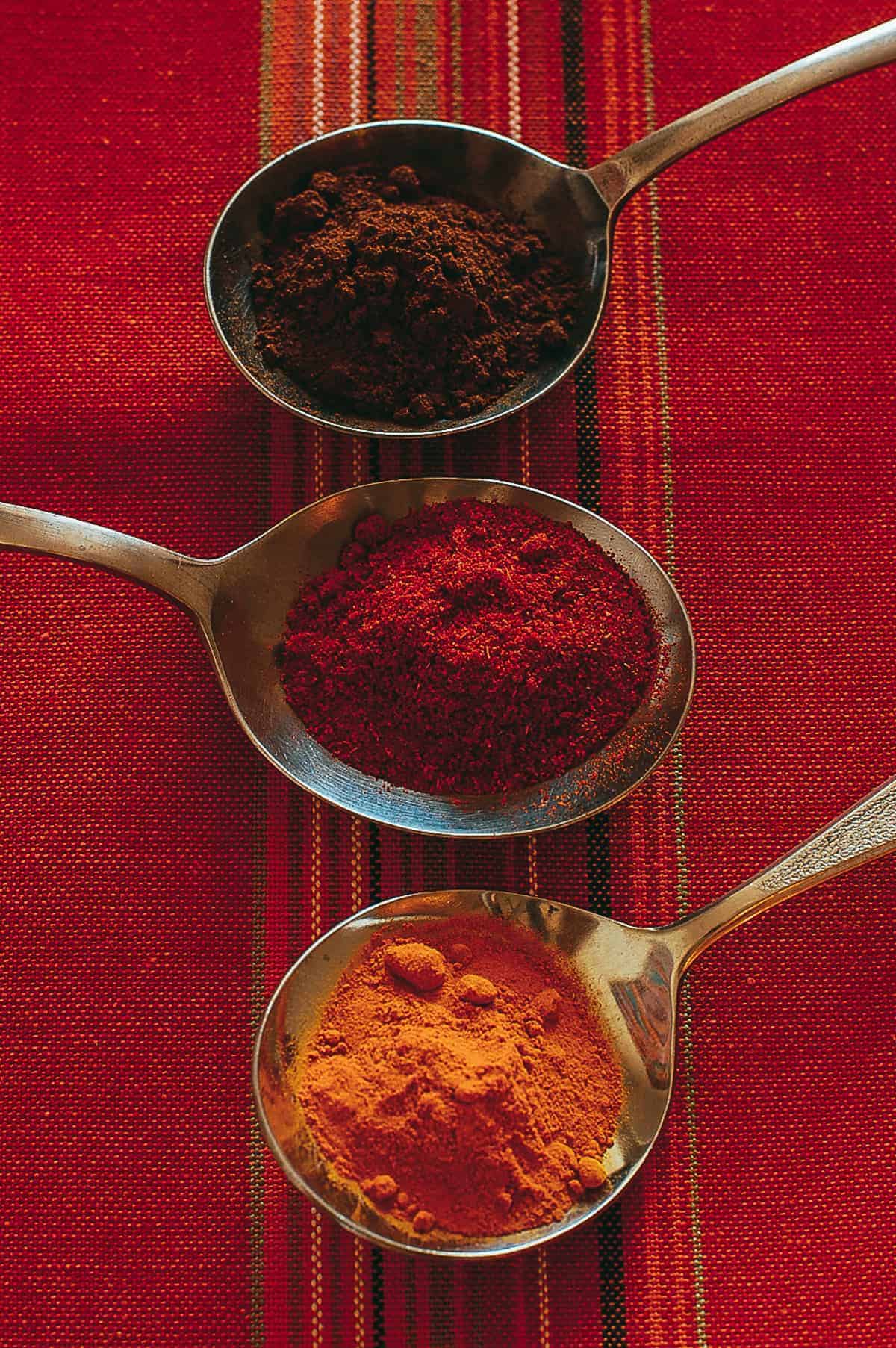 To add a little spice to the soup and to basically make it more interesting, I love using Indian spices. They add great colour and flavour and can be combined in numerous ways.
You can dry fry or roast certain spices and then grind them down yourself. You can flavour oils and add spice to dishes and the best part is you decide how spicy or hot you like it.
I have a huge selection in my pantry and this includes, coriander seeds, cumin seeds, mustard seeds, turmeric powder, ground chillies, cinnamon, cardamom and cloves.
I love lentils. It took me a long time to like them.
As a kid they were quite prominent in our kitchen often prepared by my parents during the winter months and during fasting periods. I'm sure all Greek households have a packet or two in their pantry!  Greek lentil soup is a classic!
I actually love their versatility. And I quite enjoy all the different varieties. Green, brown and red lentils are also another staple. The red ones are the quickest to cook and I usually end up cooking with those.
They also marry well with the Indian spices so I know I can prep a meal in no time.
LENTIL SOUP WITH CHICKPEAS AND QUINOA RECIPE
Ingredients:
1/2 a red onion diced
A splash of sunflower oil
1 clove of garlic chopped
a small knob of grated ginger
1 tsp each of ground cumin, coriander, chillies and turmeric
1/2 tsp of ground cloves
1 cup of red lentils
2-3 cups of chicken stock or vegetable stock
1 can of chickpeas aka garbanzo beans
1 cup of cooked quinoa
salt and pepper to taste
thick yogurt and chopped coriander to garnish
squeeze of lime juice
Instructions:
Heat the oil in a thick bottomed saucepan and fry off the onions on a medium heat. Add the ground spices and stir until they become aromatic.
Add the garlic and ginger and stir again for a few minutes.  Then add the red lentils and toss in the spice mixture for one more minute.
Add the chicken or vegetable stock and cook on high heat till it comes to a rapid boil. Lower the heat and let the ingredients simmer for about 10-15 mins. Season to taste.
Remove from the heat and blend using a stab blender or do it manually using a regular blender.  Add the drained and rinsed chickpeas and let it simmer for another 5 mins.
Stir through the cooked quinoa and squeeze a little lime juice in the soup. Garnish with a dollop of thick yogurt and chopped coriander.
Notes:
The  lentil soup is best served hot. You may wish to accompany it with some naan bread. Hope you enjoy this zesty, spicy soup/stew.