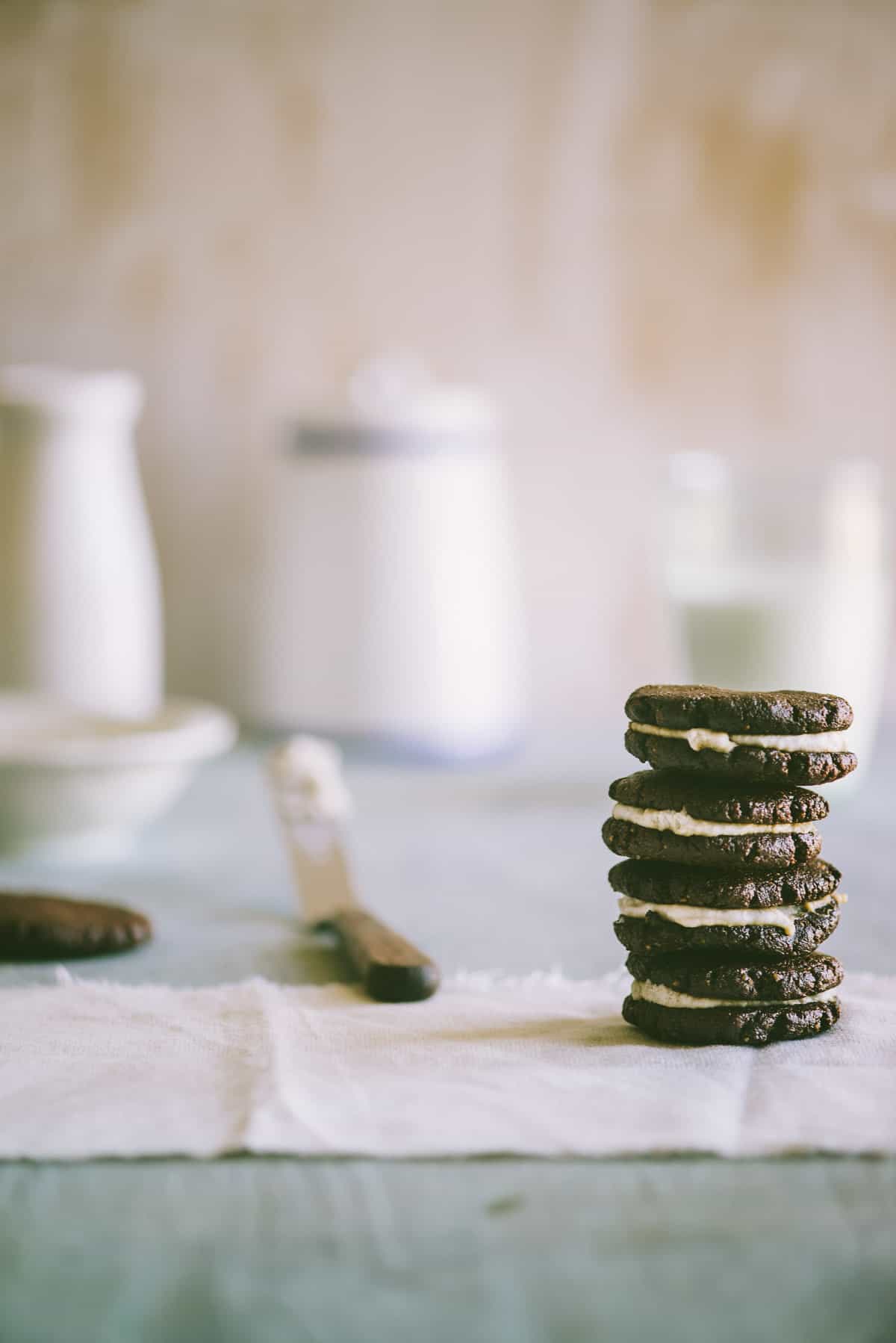 Boy do I have a special treat for you today!
I've whipped up a batch of "Oreo cookies" that will have you jumping for joy!
Recently, I discovered a recipe whilst "consuming" a little social media and it had me "intrigued".
As somebody who's always on the lookout for experimenting with different ingredients I literally jumped in the kitchen and began baking!
The recipe was easy, simple and very good for you. And really, you can't beat that.
I emailed the author, Bianca (from the blog Wholefood Simply) and asked her permission to use the recipe with my own variations. She kindly agreed and here we are today with an interpretation of a very famous biscuit.
My recipe testers liked the cookies plain but felt "they needed an extra hit of chocolate". So I upped the raw cacao by an extra tablespoon and decided to whip up a batch of coconut cream to sandwich between two cookies.
Oh yes!!!
Whether you're a fan of the original Oreos or not you're going to love these.
It just amazes me how a few dates and macadamia nuts can create this wonderful gluten free, dairy free and vegan friendly cookie.
I hope you all have a wonderful weekend.
If it's sunny where you are go for a walk and enjoy Mother Natures creations. If it's a little cooler then put a slow braise on the stove and enjoy a nice glass of red.
All the best!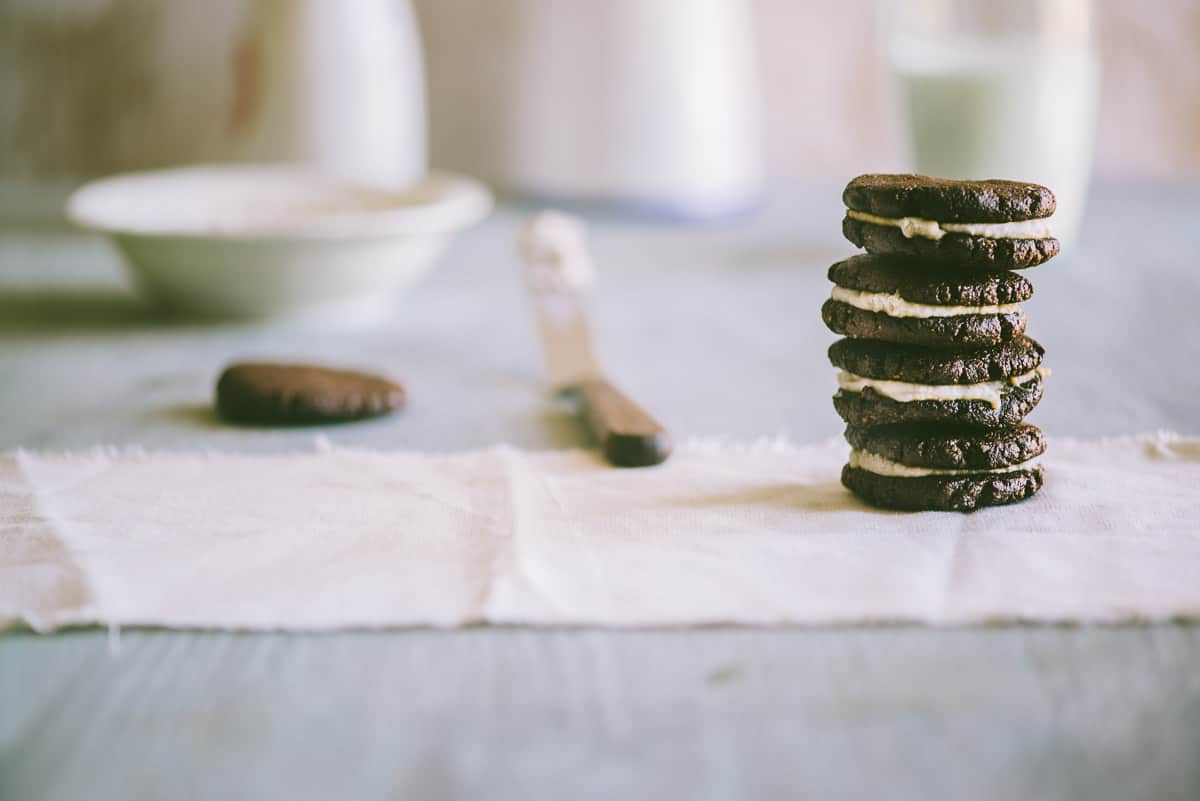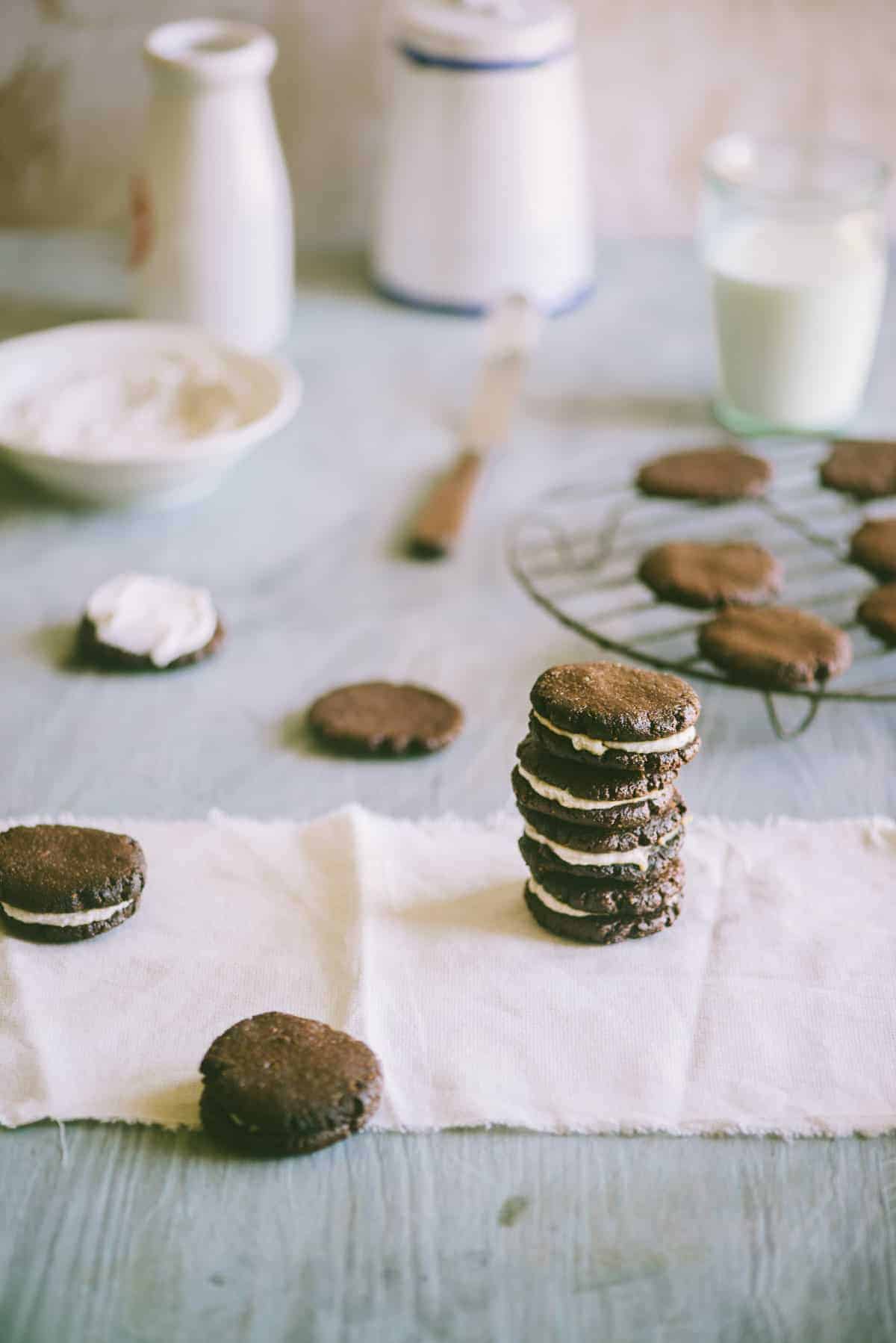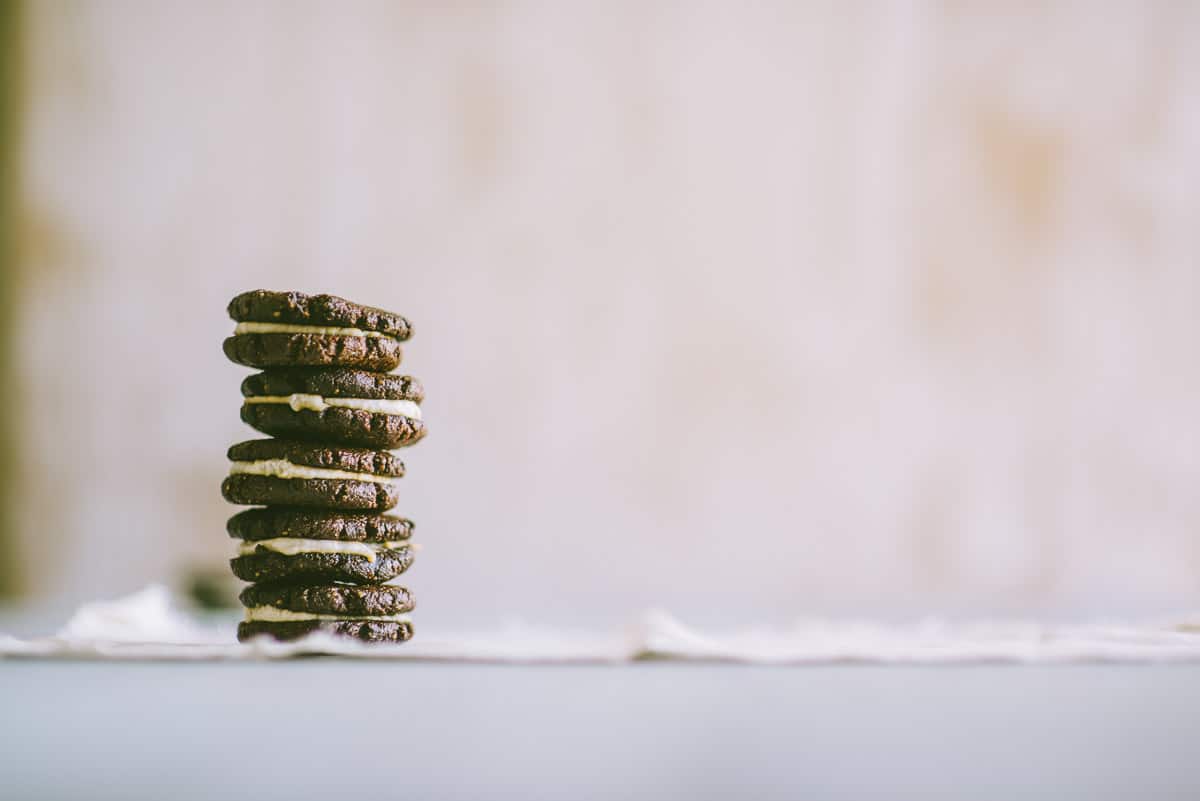 HOMEMADE OREO COOKIES RECIPE
Gluten free. Dairy Free and Vegan Friendly
Adapted from the blog WholeFood Simply. Original recipe for the cookies can be found here.
Makes 24 cookies
Ingredients:
2 cups raw macadamia nuts
2 cups pitted Medjool dates (approx. 16)
3 tablespoon raw cacao powder
1-2 tablespoon coconut oil
2 tablespoon coconut flour
For the "cream" filling:
1 can (270 ml) coconut cream (left in the fridge overnight)
1 tablespoon maple syrup
1 teaspoon good quality vanilla extract or paste
Instructions:
Preheat your oven to 180 deg c and line a baking tray with baking paper.
Combine the nuts, dates, cacao powder, coconut oil and flour in a food processor. Whizz until the mixture is fully incorporated and everything is well blended for 1-2 mins. (My mixture looked like a ball of chocolate dough).
Pinch a little of the dough using your forefinger and thumb (about the size of a golf ball) roll into a ball, place on the baking tray and flatten slightly. Repeat with the remaining dough.
Cook for 10-12 mins turning halfway through.  Allow to cool on the tray for 5 mins before placing them on a cake rack to cool completely.
To make the filling, remove the can of coconut cream from the fridge and scoop out the solids. Whip up the coconut cream, maple syrup and vanilla using a hand mixer for 1-2 mins until light and fluffy. Spread between biscuits and serve immediately.