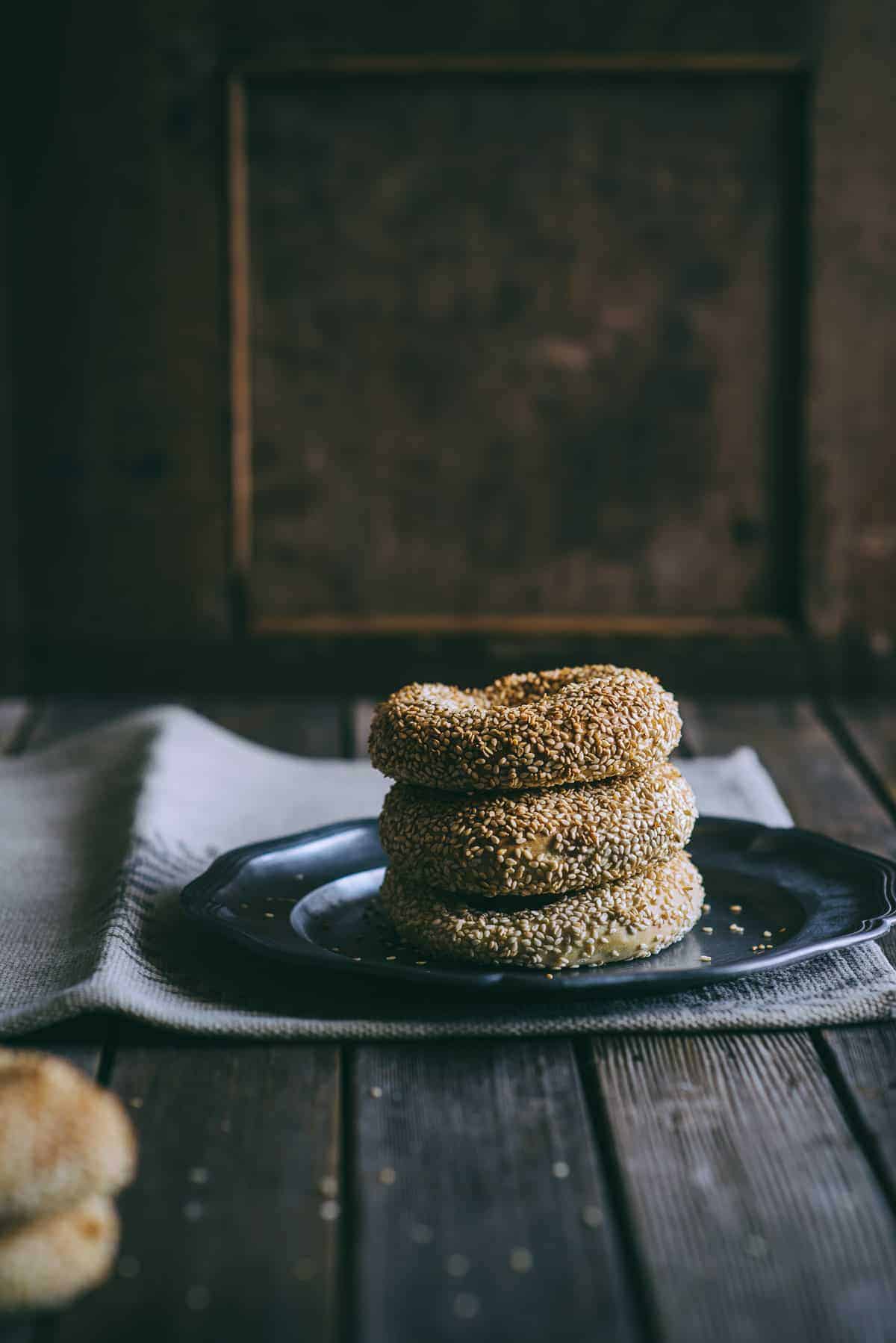 It's funny what we recall from our childhood.
Like a good little Greek boy I attended church most Sundays and took communion.
Do you think I can remember any of the liturgies from my visits to church as a youngster?
Nope.
What I do remember however was that as soon as I gulped the last of the Holy Communion, I was out of that church treating myself to a koulouri!
Not to be confused with the koulouria we make during Easter and other special occasions, these sesame bread rings are a childhood favourite that I only ever used to eat at church.
When you think about it it makes perfect sense.
You'd be fasting for what seemed like forever, your stomach would be playing hunger tunes and these were a perfect "pick me up" and provided perfect sustenance to break the fast.
I often think about the Greeks who settled here in Australia and the traditional foods they replicated in their new land. But as a youngster these things don't cross your mind.
As far as I was concerned, koulouria were part and parcel of going to church. It was only when I went to Greece on holidays, that I saw you could buy them from almost any street corner by vendors known as "koulourades".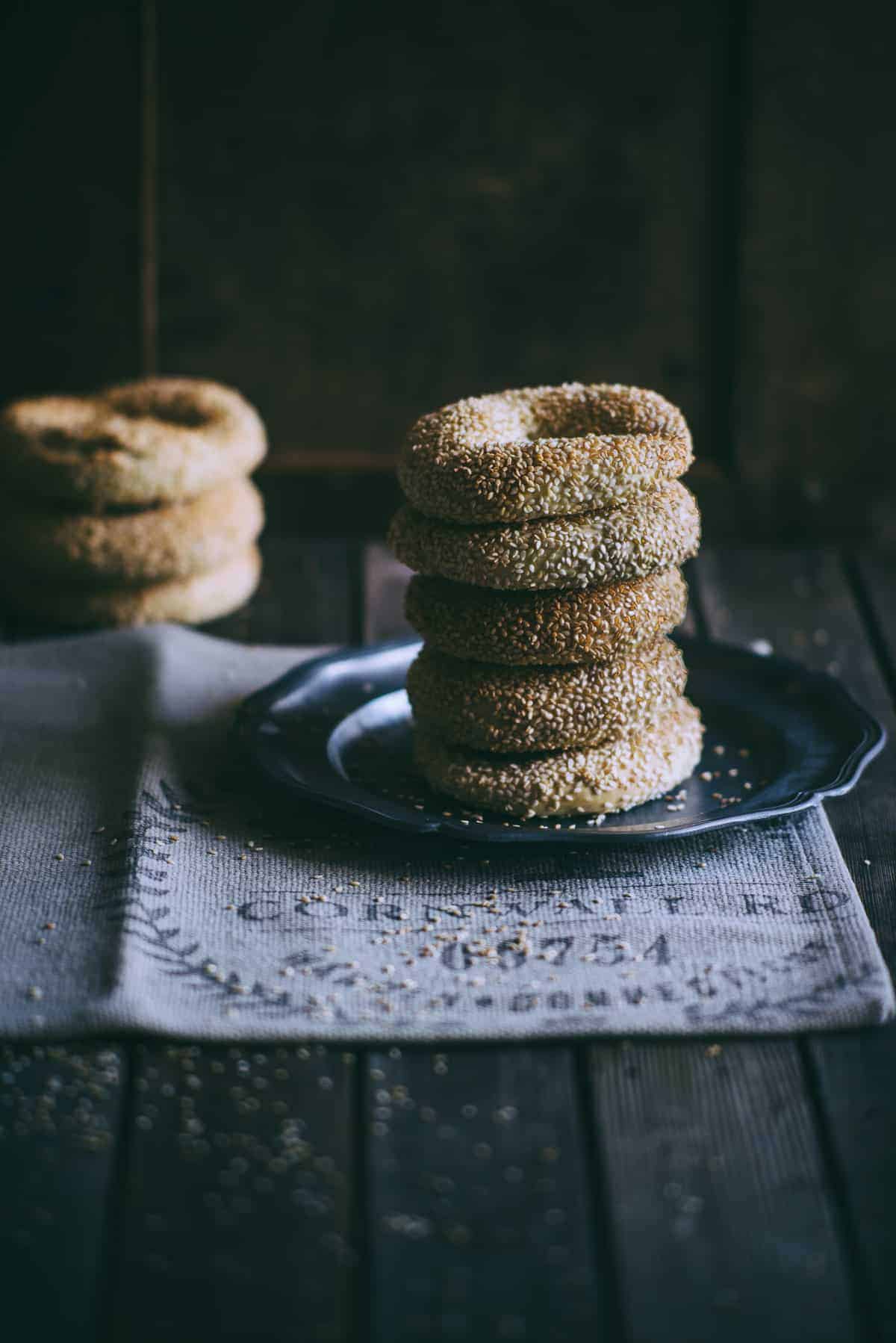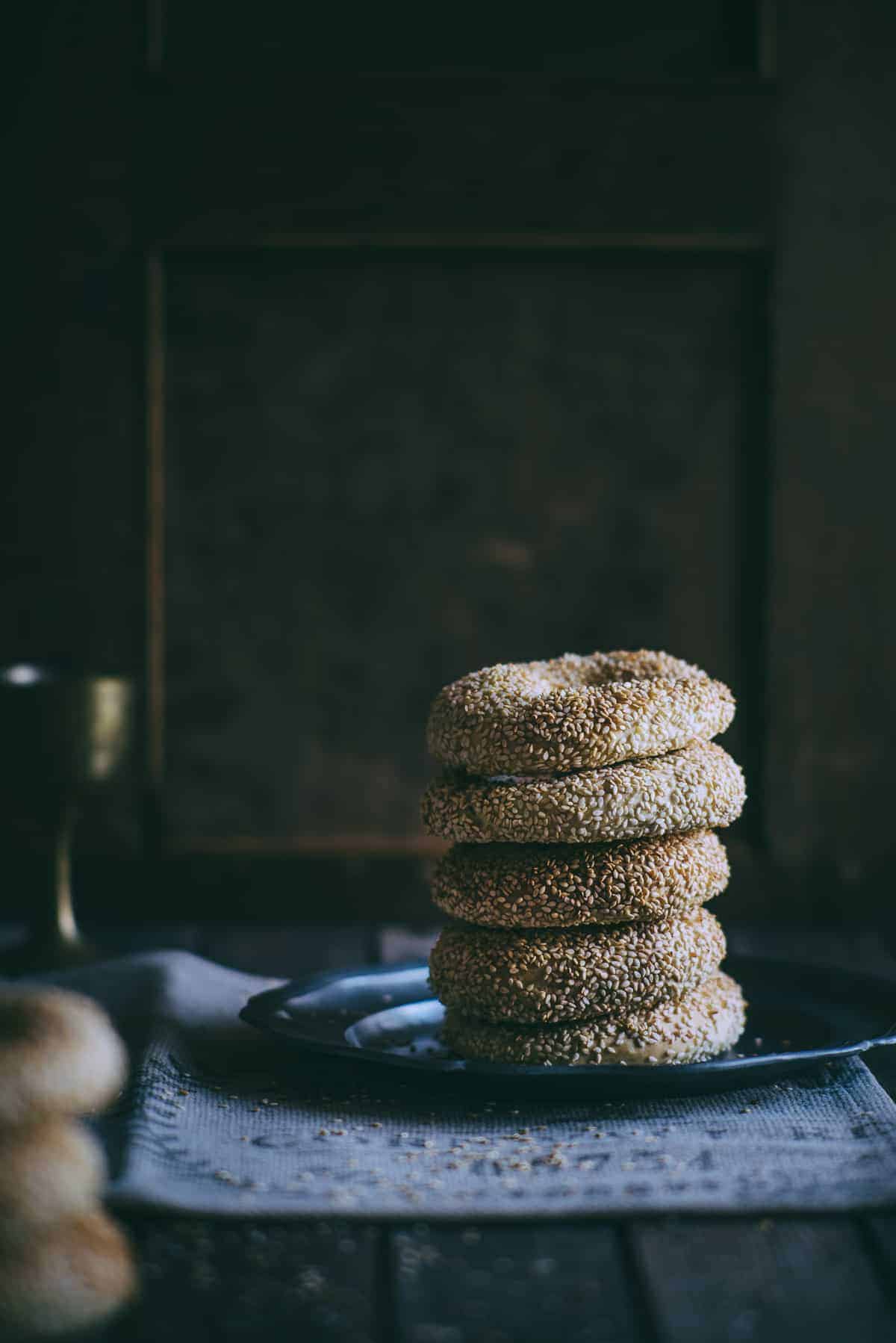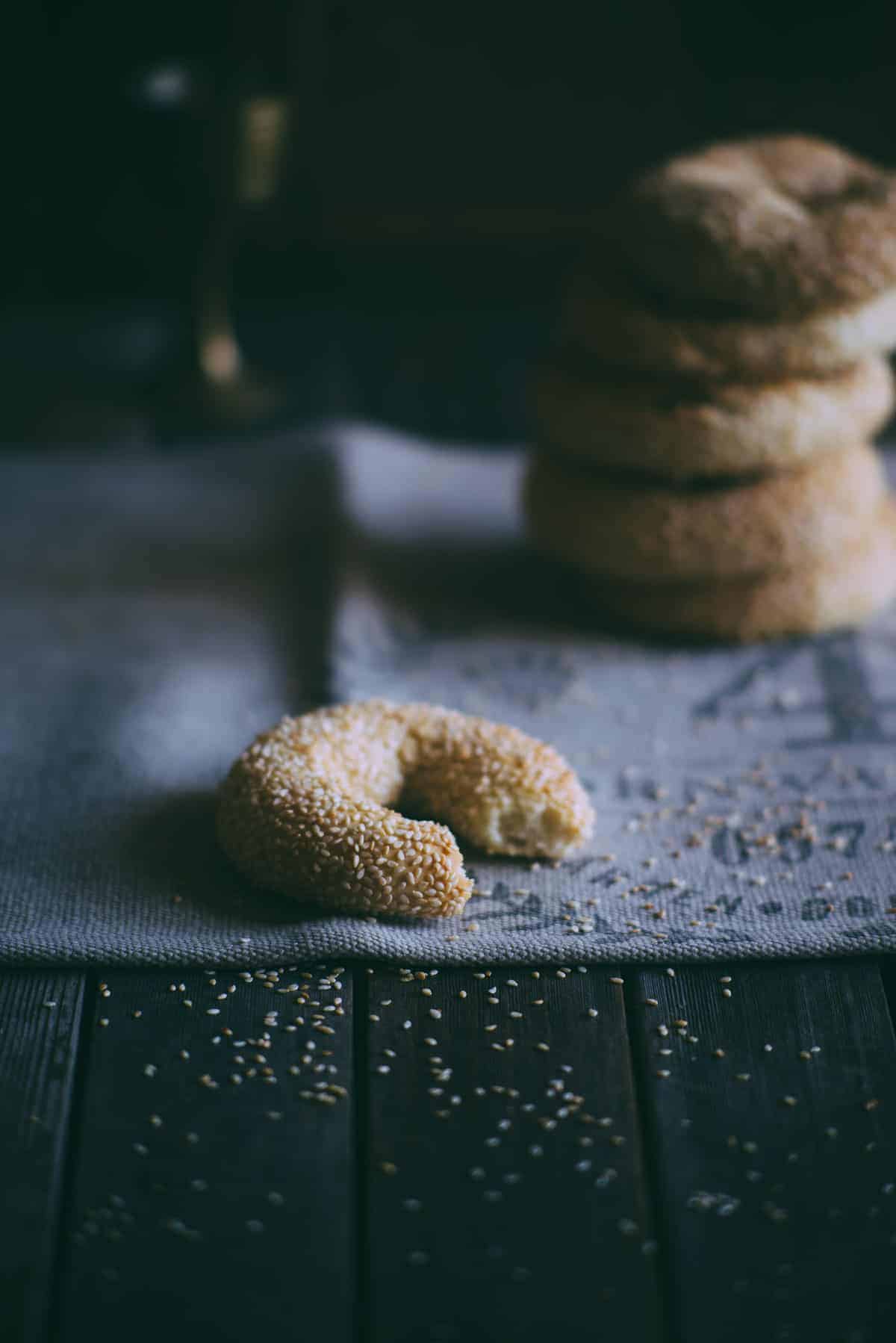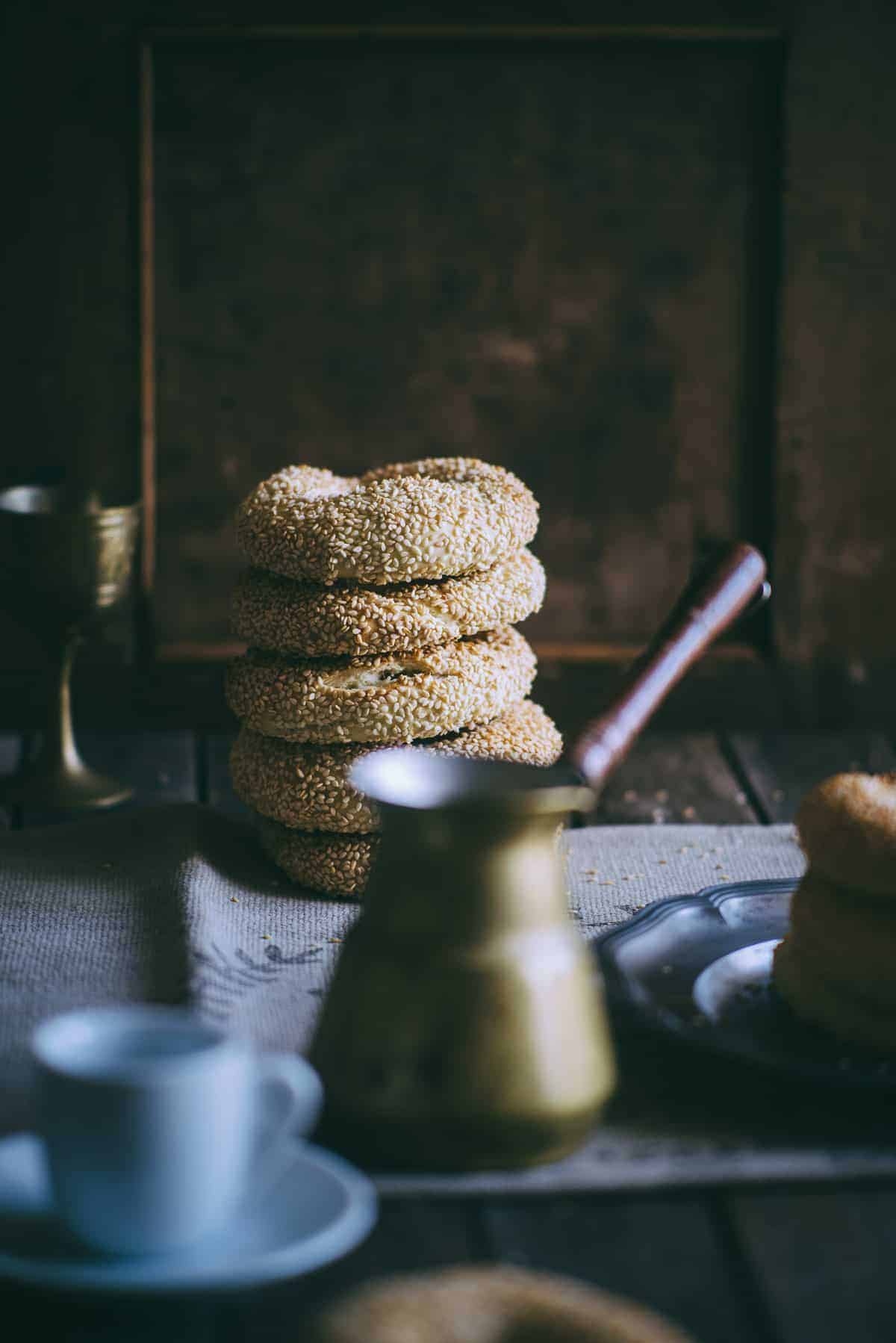 Koulouria are sometimes compared to bagels but they really are very different.
These are quite crispy and almost biscuit like when you bite into them. They definitely have a crunch to them!
And the aroma of the cooked sesame seeds is intoxicating, in that "oh my god I have to eat you now" kind of way.
Now let's talk about my version…
Admittedly, mine turned out fatter and not so thin as the traditional ones but I have to say I was quite happy with the taste.
Here's a tip: When rolling out the dough be sure to roll it out to about 30-40cm long. That way they will be more traditional with a larger hole. (I ended up rolling mine about 20cm long hence the smaller shapes).
These are best enjoyed out of the oven, slightly warm. Have them for breaky, dip them in tzatziki or even smother them with butter and Vegemite!
Trust me. You will love them just as much as I do.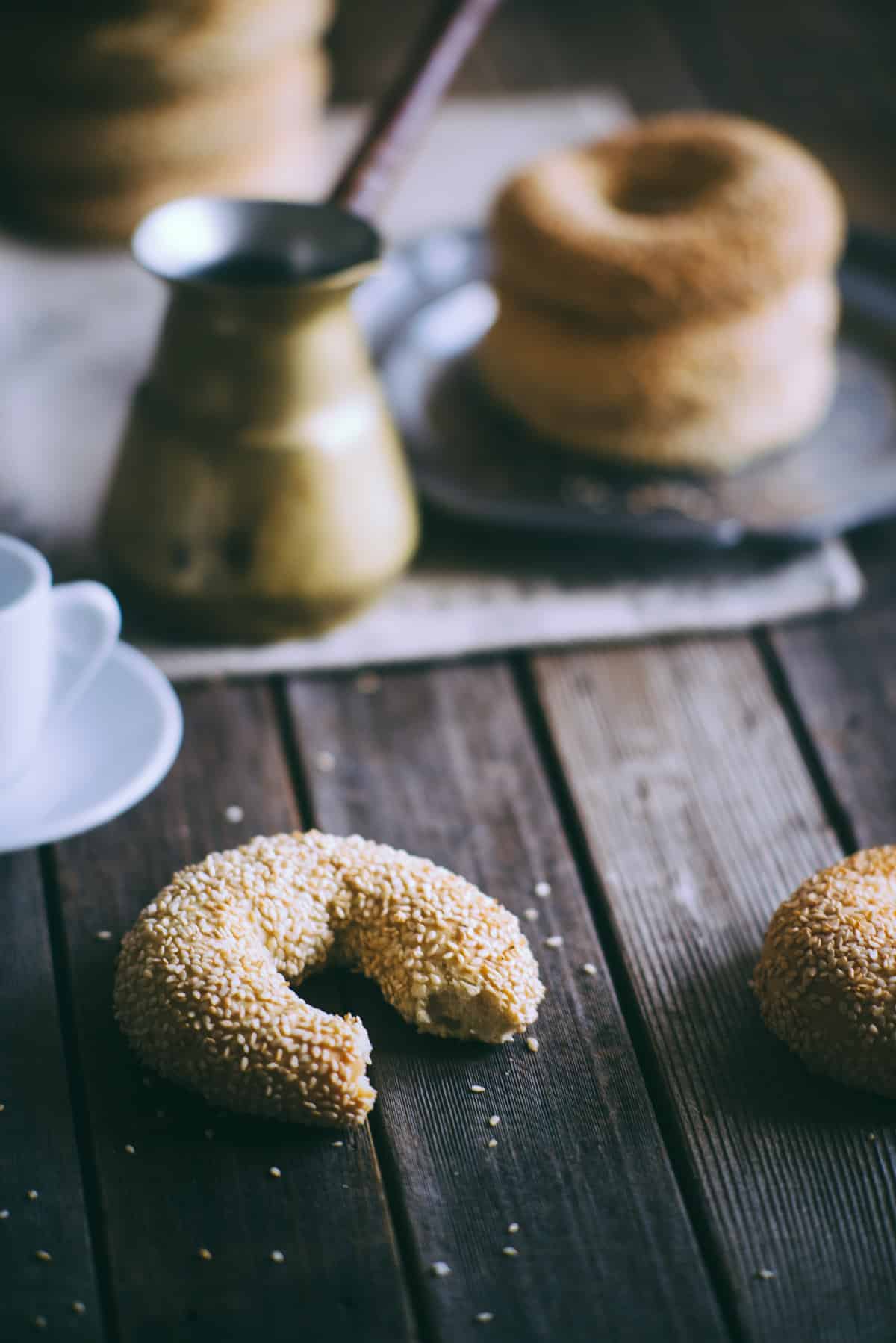 KOULOURIA-SESAME BREAD RINGS RECIPE
makes 12
Ingredients:
250ml lukewarm water
1 sachet of dried yeast
1 teaspoon salt
60ml olive oil
500 grams plain flour (plus extra for dusting)
bowl of warm water for dipping
250 grams sesame seeds
Instructions:
Pre heat your oven to 180 deg C and line a large baking tray with baking paper.
Combine the water and yeast-cover and allow it to activate-about 10 mins.
Add the olive oil, salt and stir to combine.
Begin by adding half the flour and mixing thoroughly and then slowly adding the remainder until you have an elastic, pliable dough. (If you find it is still too sticky try adding a few tablespoon of olive oil).
Knead for 5 mins until the dough becomes smooth and silky. Cover the dough, leave in a warm place and allow it to double in size.
Cut off a portion of the dough and roll it out like a thin sausage, measuring 20cm.
Join the ends of the dough to form a ring, dip into the bowl of warm water and roll in the sesame seeds. Place onto baking tray.
Repeat with the remaining dough and bake for 20 mins or until golden and slightly crispy.
Serve warm at room temperature. (They will keep for a few days if they are covered).