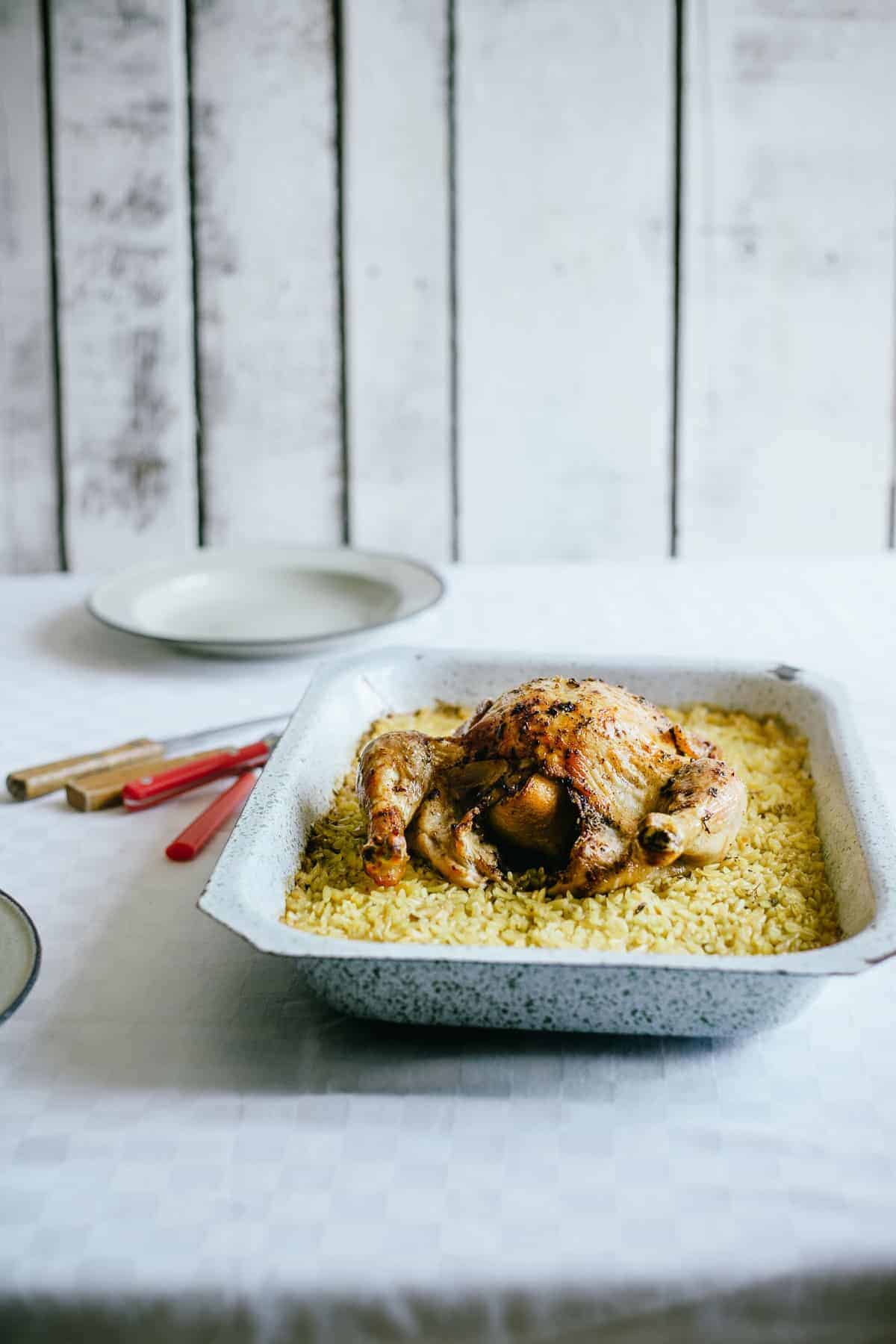 I think I may have overdone it on the soup!
If you remember from my last post I wasn't feeling too well.
I decided to tackle this by making a big batch of hearty, home made pea and ham soup. Well I can truly say, I won't be in a rush to try this any time soon. Too much of a good thing definitely rings true here!
Is it just me or do you feel like something "meaty" and filling to replenish the body after you've been under the weather?
I could feel my body craving carbs and I wanted to make something I used to enjoy as a child quite a bit.
Roast chicken? Mmm…yes please!
However, there were no potatoes or other veggies here.
I paired the roast chicken with orzo pasta and I can tell you it was every bit as satisfying as I can remember.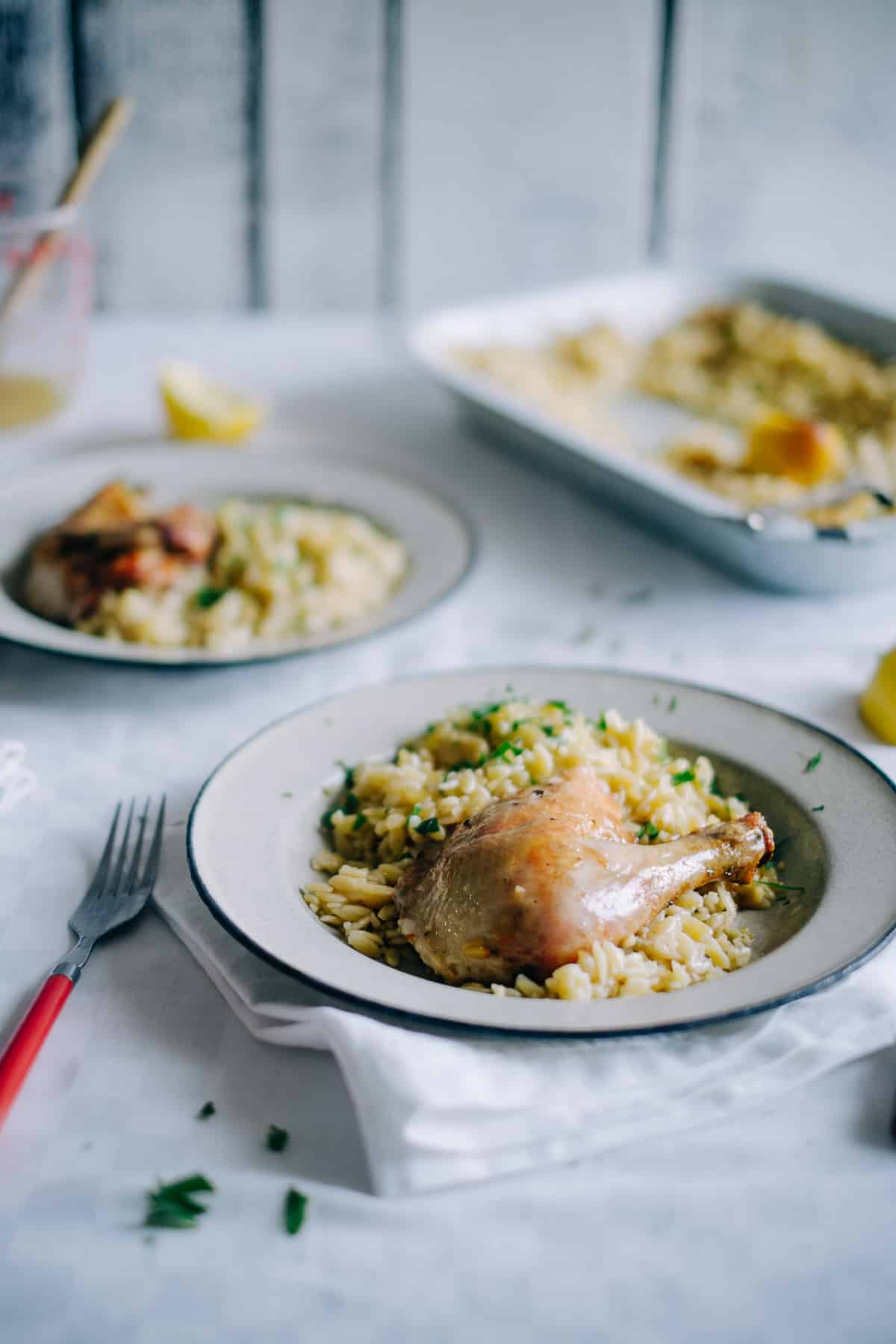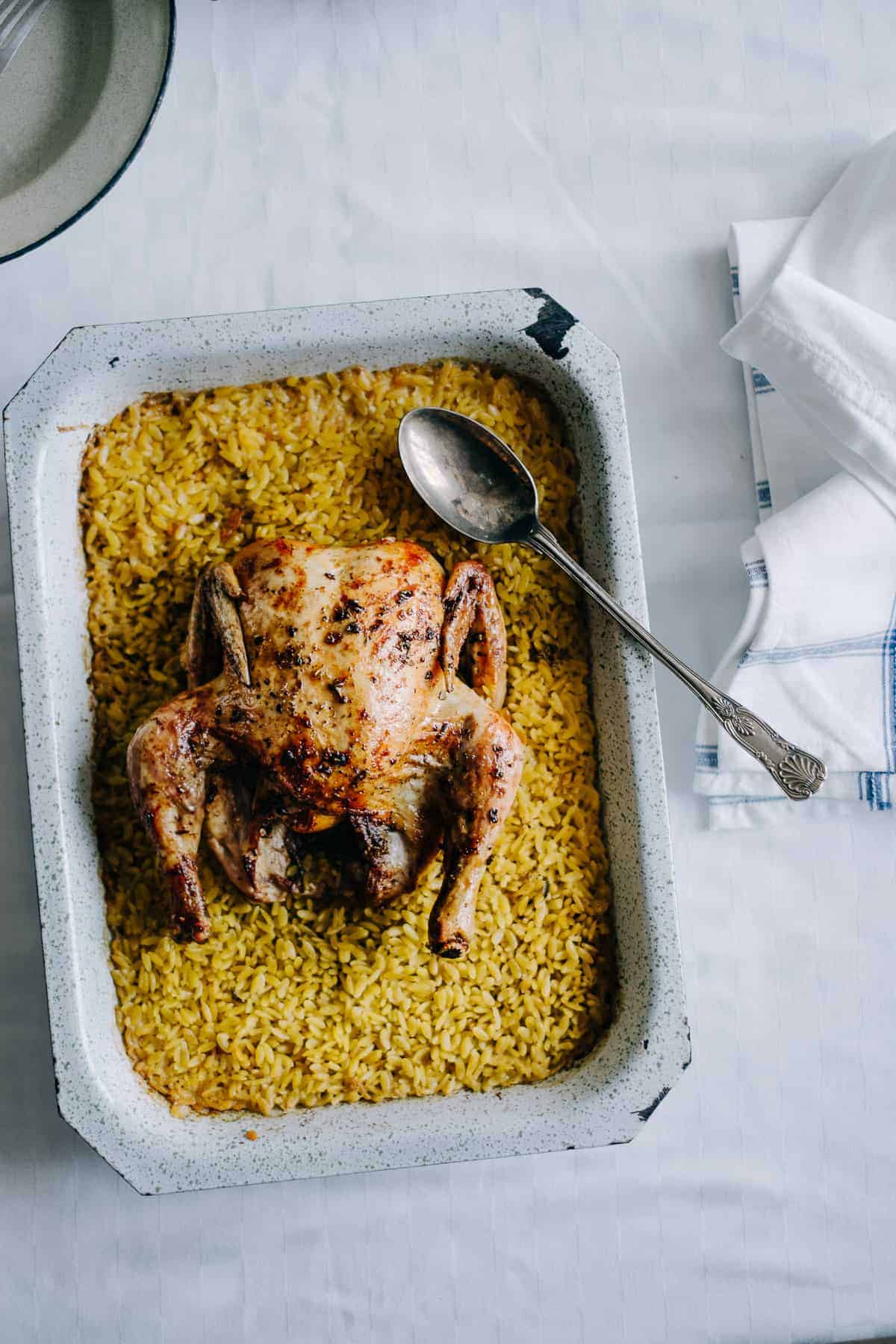 This dish is quite similar to my lamb giouvetsi, however there are is no tomato based sauce in this concoction.
I've used a combination of Greek dried oregano and fresh thyme. There is a good amount of lemon juice and a "liberal" splashing of golden, Greek olive oil.
The orzo is added in the last 30-40 of cooking and it sucks up all the cooking juices of the chicken. Combined with the lemon juice, olive oil and some water it creates this "unctious", golden sauce that is irresistible.
When it comes out of the oven, there should be a nice crusty, crispy top.
Recovery food never tasted better I tell ya!
Enjoy your weekend and I'll see you all next week.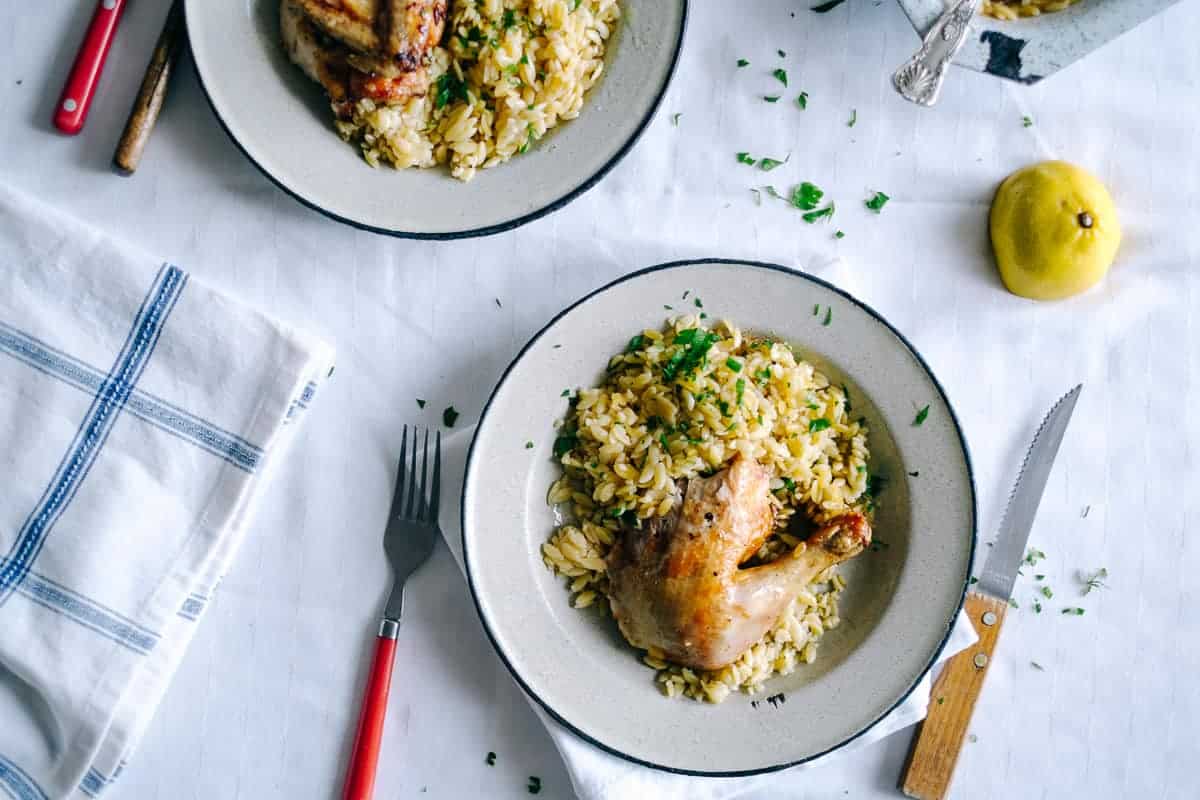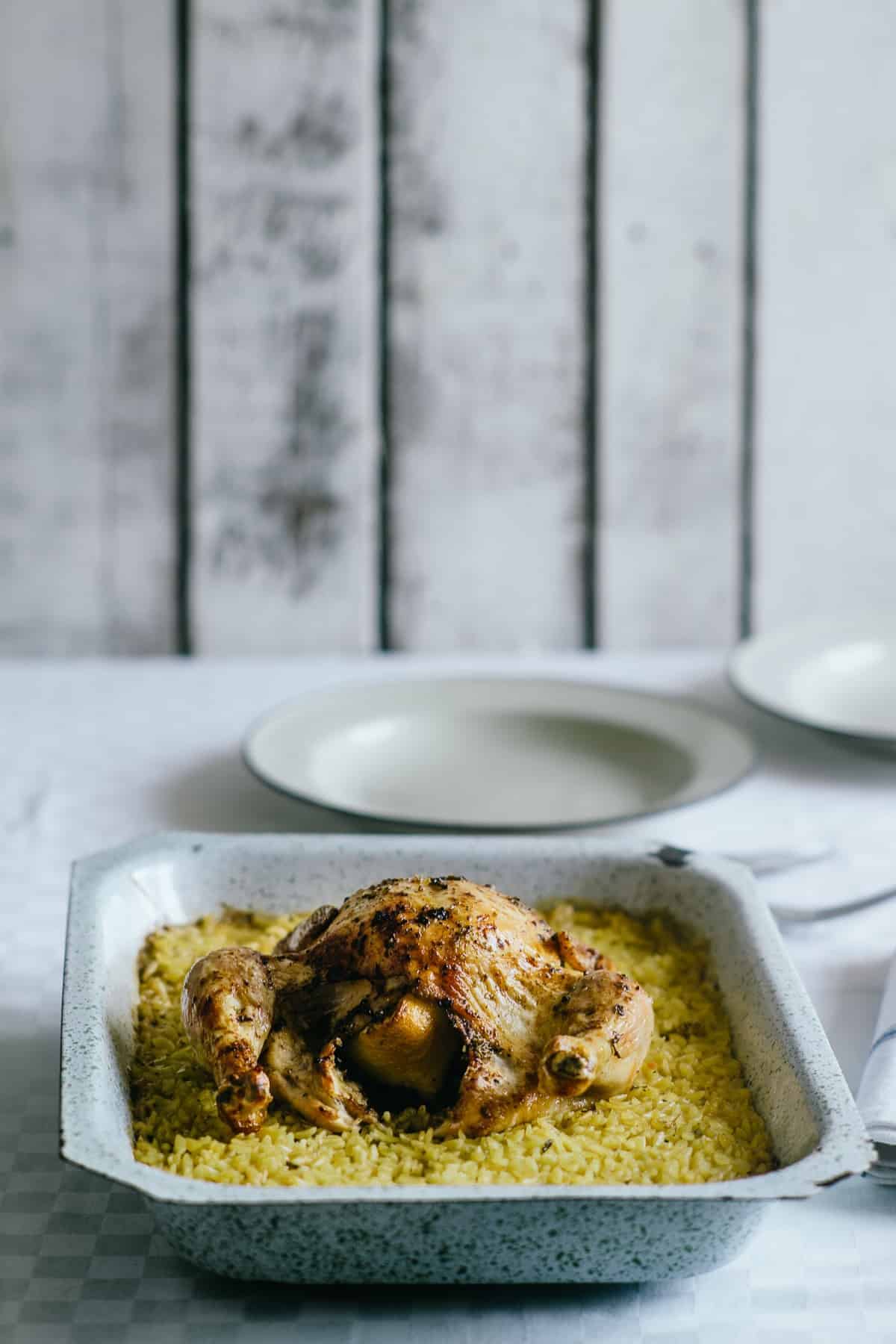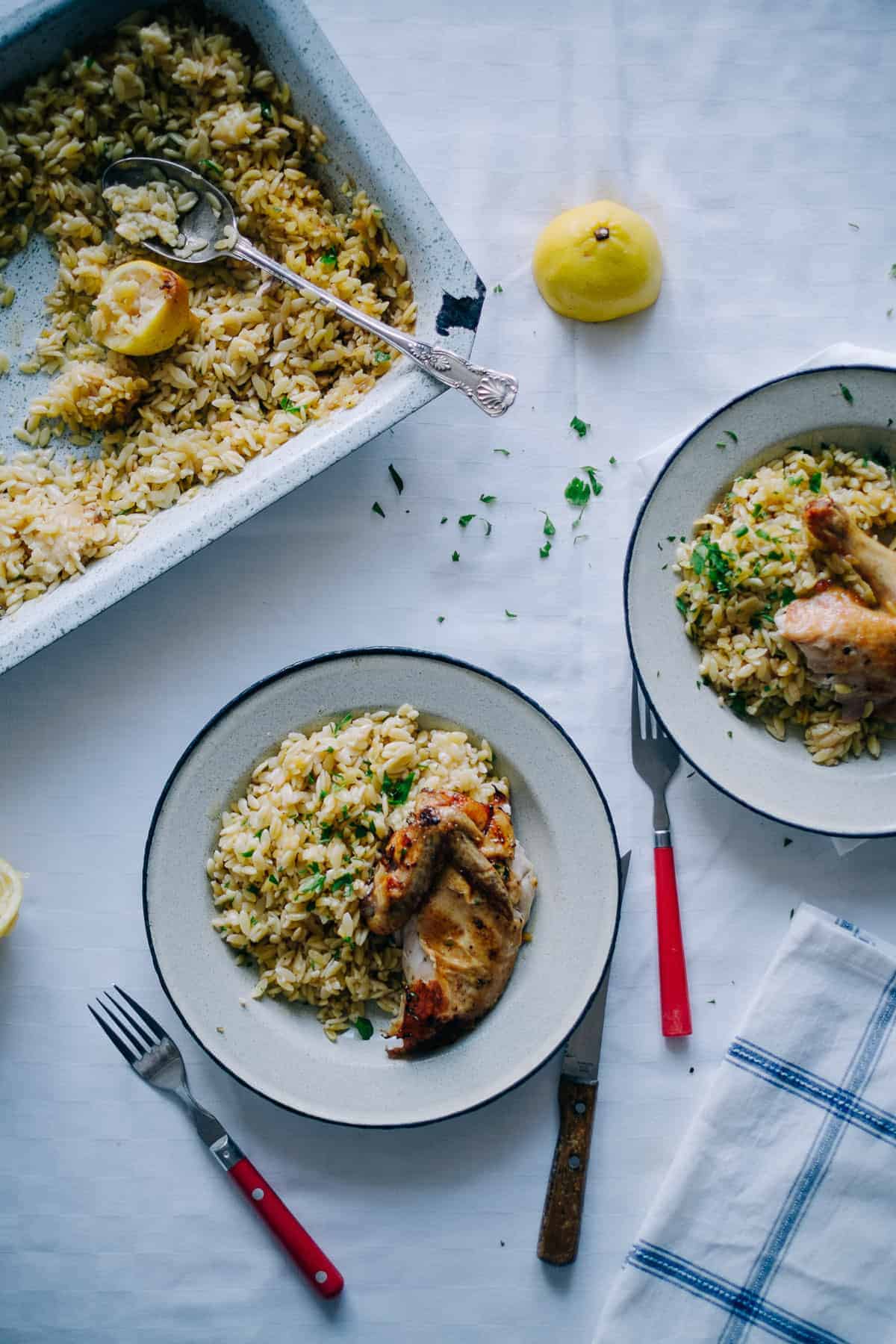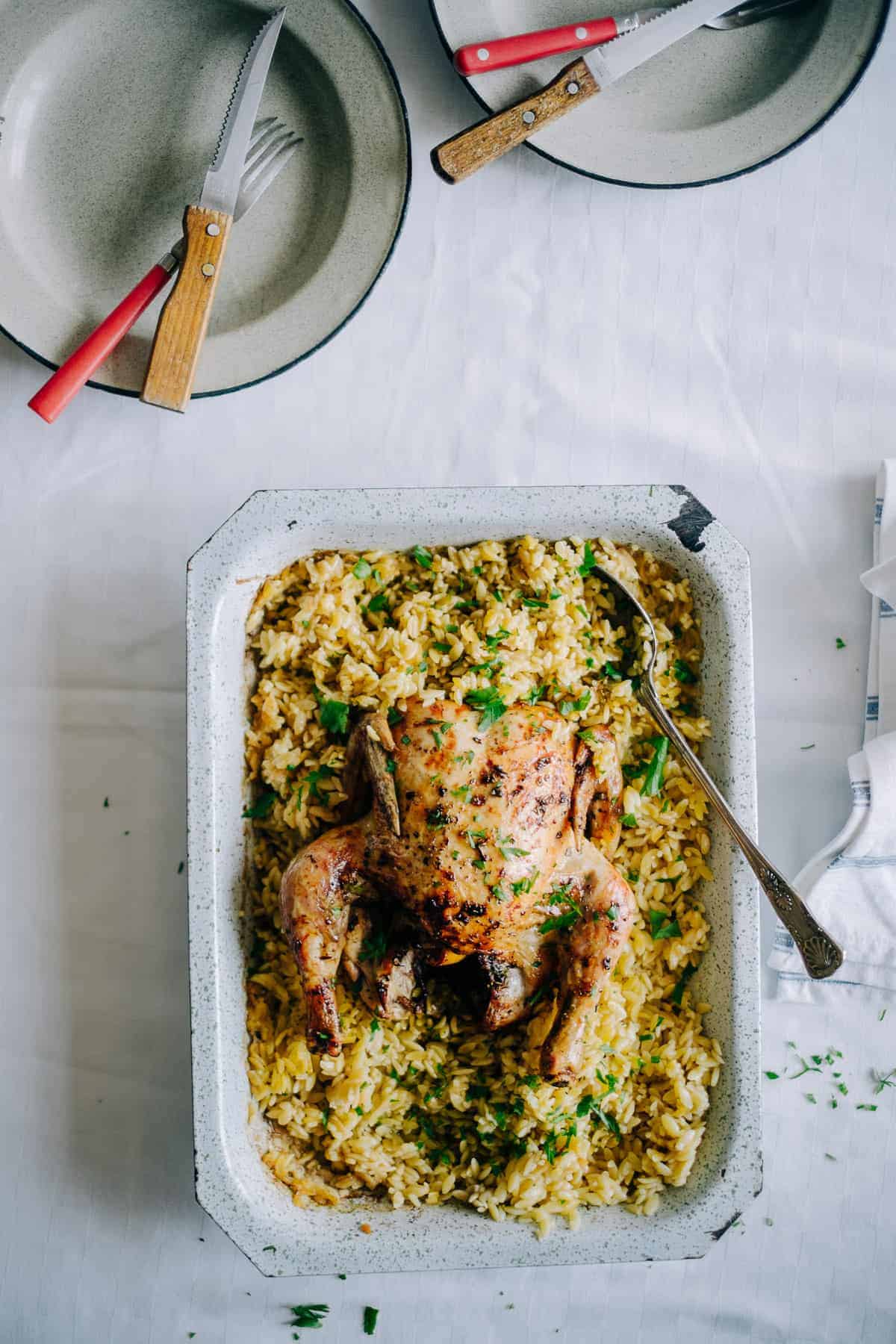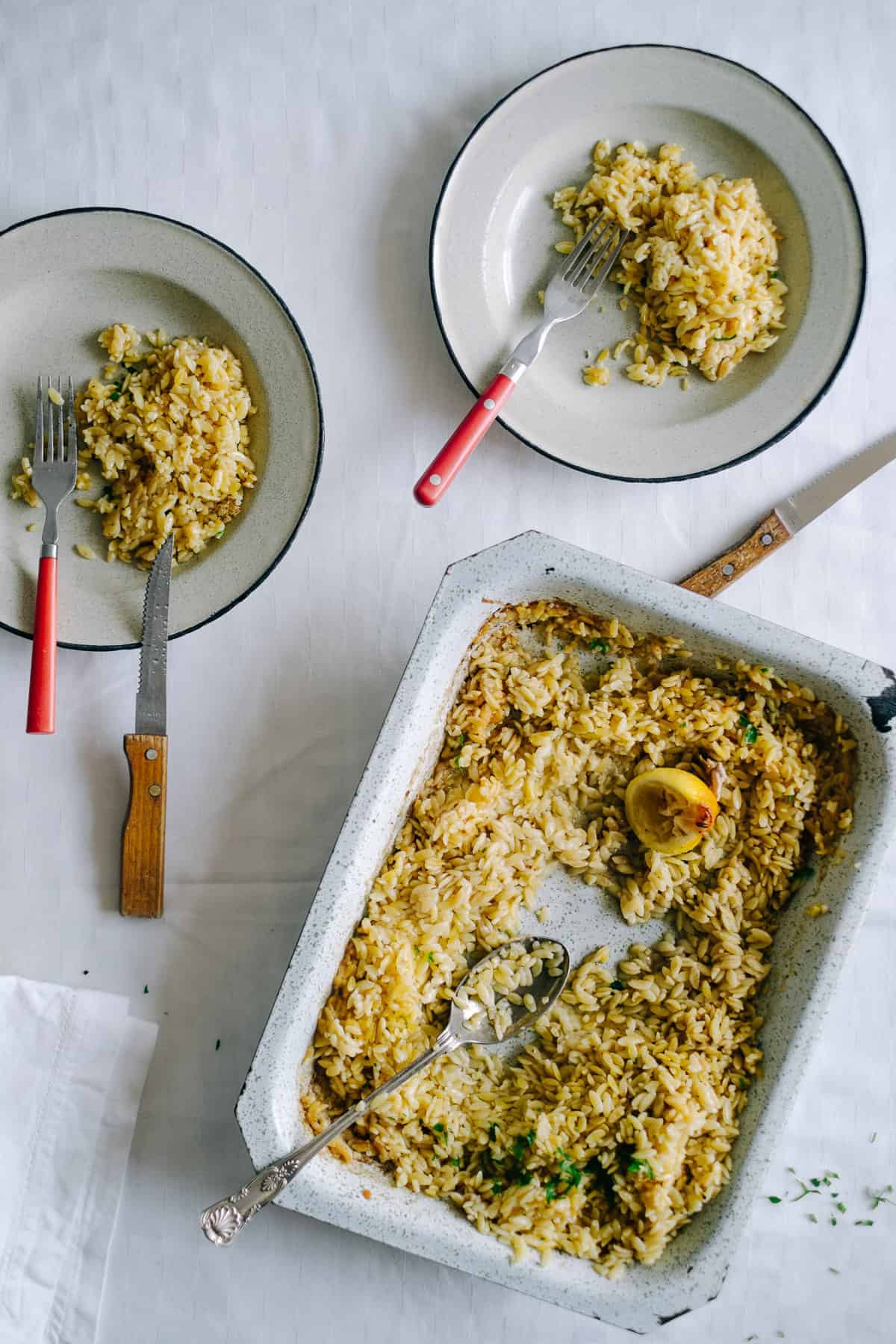 CHICKEN WITH ORZO RECIPE
Serves 4 generously
Ingredients:
1 whole chicken (mine was a size 12)
25 grams butter
a good handful of fresh thyme sprigs
2 lemons, cut in half and juiced
½ cup olive oil
1 generous tablespoon dried Greek oregano
salt and pepper to season
2.5 cups water
400 grams dried orzo
chopped parsley to garnish
Instructions:
Pre heat your oven to 180 deg C.
Clean your chicken under cold running water, ensuring the insides are clean and any excess fatty skin removed. Pat dry and place on a large baking tray.
Stuff the cavity with the fresh thyme sprigs and butter. Add the juice of 1 lemon over the chicken, drizzle with olive oil, sprinkle the oregano and season well with salt and pepper. Pour 1 cup of the water around the baking pan and place the chicken in the oven.
Cook for 50 mins-1 hour and then add your orzo to the juices/sauce. Add the remainder of the lemon juice and the water. Mix well ensuring the orzo is covered.
Cook for a further 40 mins, until the orzo is al dente and there is a crispy layer on top.
Allow the chicken to rest in the pan for ten minutes before serving with chopped parsley.
Notes
If you're chicken is larger adjust the cooking time as required.
You can top with grated myzithra cheese or grated Pecorino for a nice extra touch.