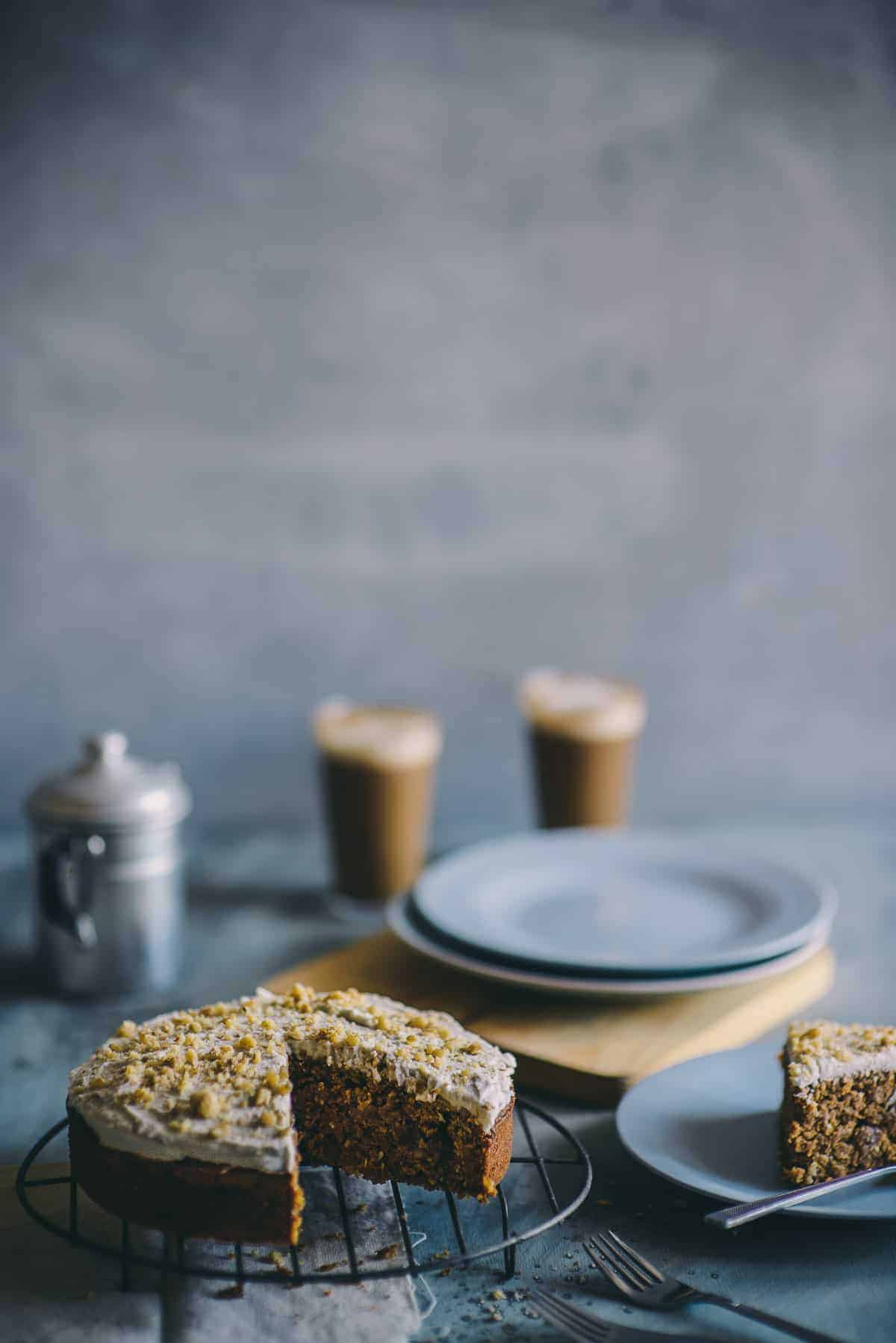 Love it or hate it, carrot cake is a much loved treat enjoyed by many for morning or afternoon tea.
The recent cooler weather has seen me seeking out comfort foods and little treats to enjoy every now and then. Along with my recent gluten free lamingtons recipe this was a recipe I couldn't wait to tinker with.
I enjoy playing around with the "classics" often trying to come up with a "good for you" version and for this carrot cake today I've used spelt flour.
I ended up cooking three different versions to come up with this final version! I'm definitely dedicated to my cake research!
There were lots of grated carrots, many eggs and a handful of spices that got a good workout in my tiny kitchen.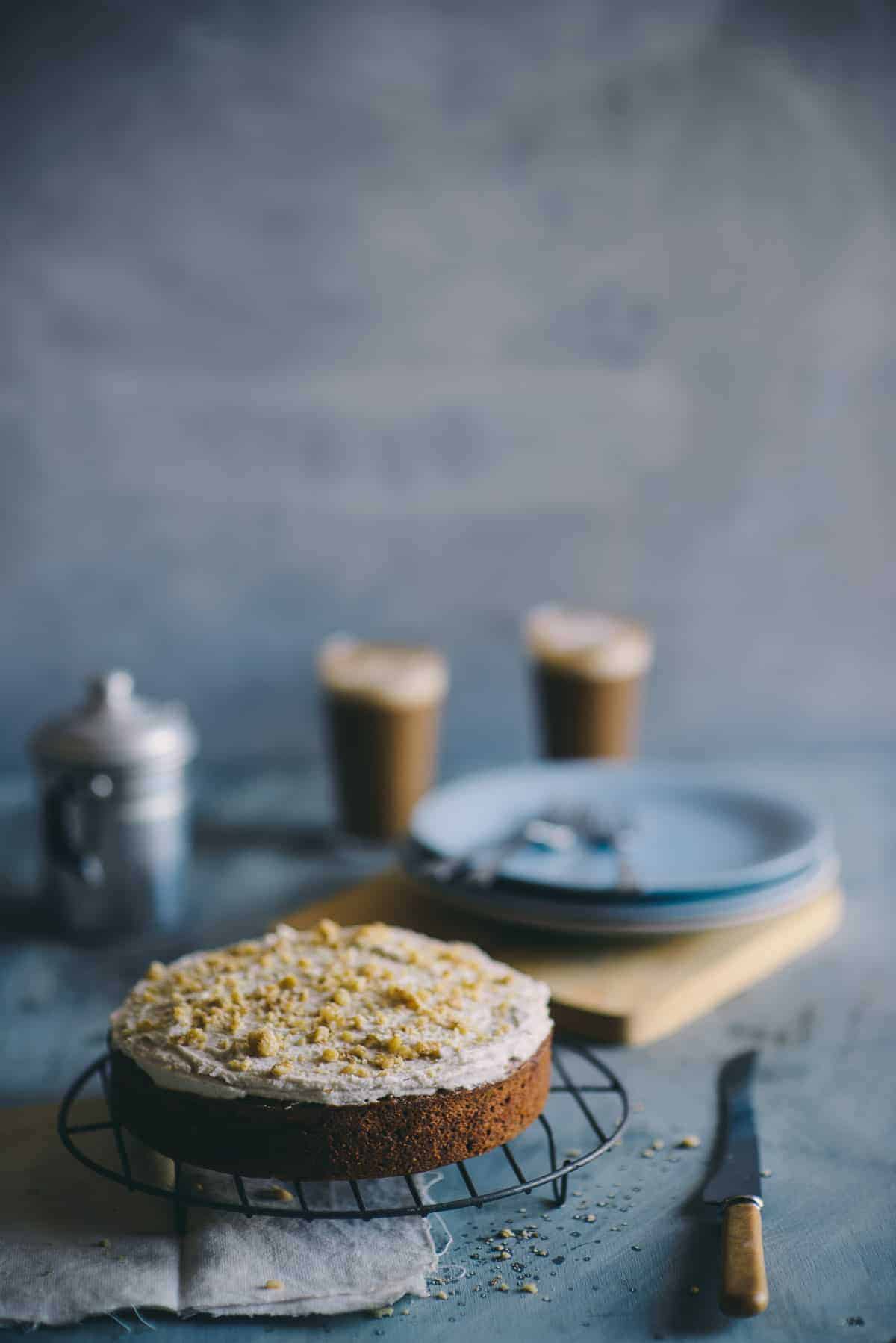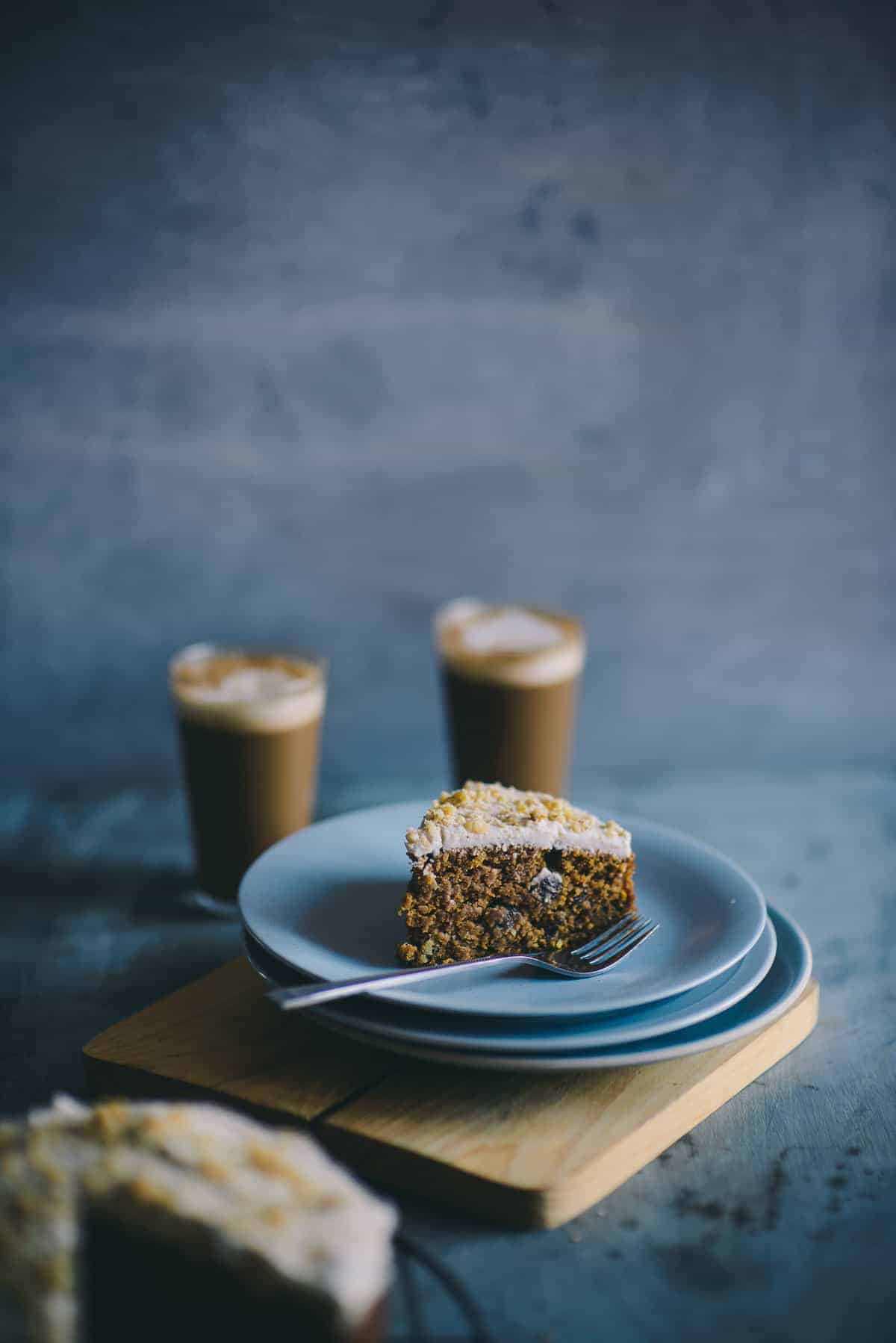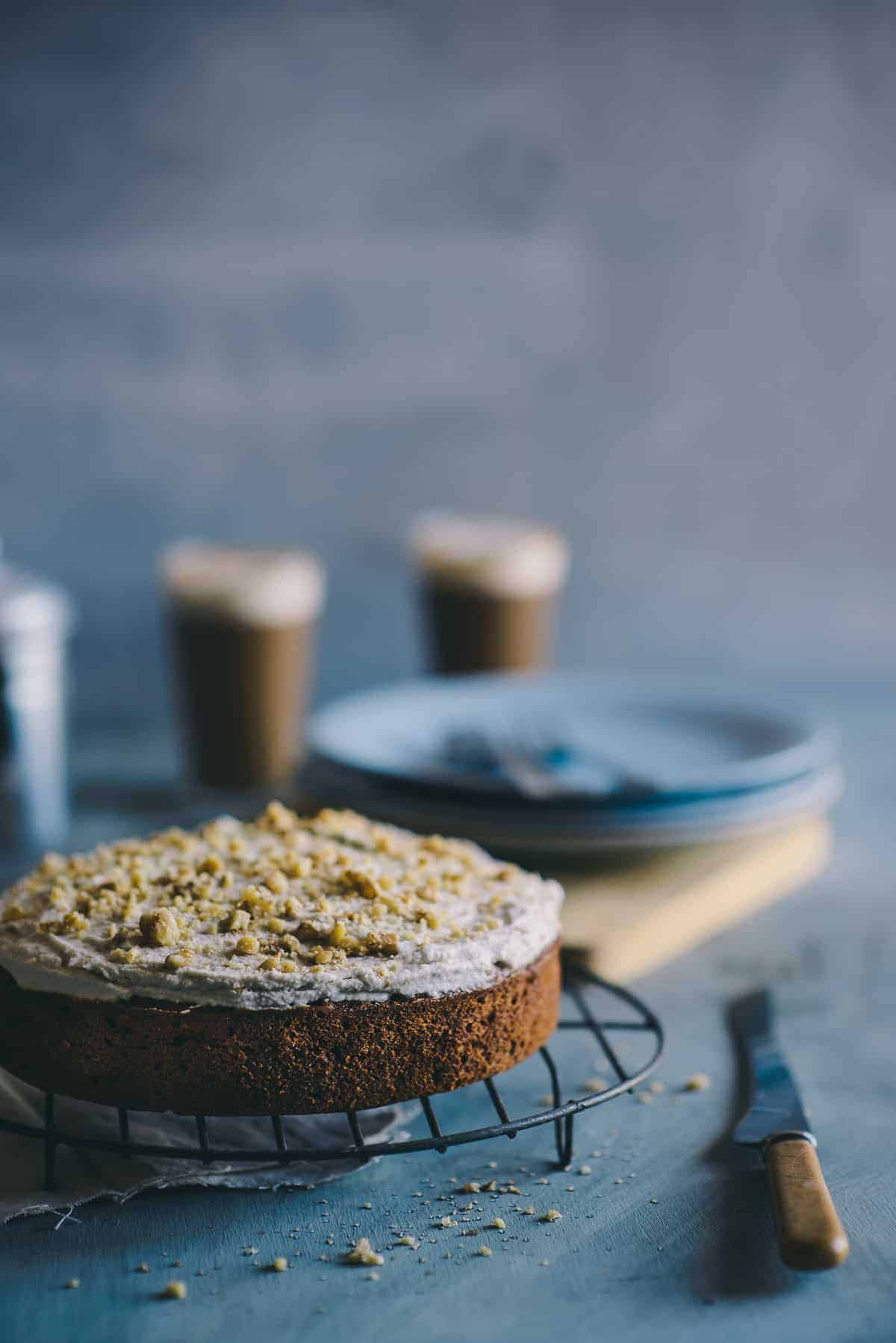 I originally made a carrot cake with almond meal and whilst it turned out fine I felt it was too dense and too heavy. It was more like a rich, Christmas fruit cake.
I felt the ratio of walnuts, raisins and shredded coconut was too dominant rather than complementary.
It looks like spelt flour won over in the end. The carrot cake made with spelt flour was moist, slightly dense with a gorgeous crumb. I enjoyed it over a period of five days and not once did it go dry!
The other challenge was the topping. Traditional carrot cakes have a cream cheese icing which is often revered by carrot cake enthusiasts.
After playing around with cashew creams that didn't set properly I chose to ice my cake with a whipped coconut cream.
Do you like carrot cake? If so I'd love to know what you think of this version.
SPELT FLOUR CARROT CAKE RECIPE
Ingredients:
1 cup wholemeal spelt flour
1 cup white spelt flour
1 teaspoon baking powder
pinch salt
1 teaspoon ground cinnamon
½ teaspoon ground nutmeg
½ teaspoon ground cloves
1 cup soft brown sugar
3 cups finely grated carrot (approx. 8 medium sized carrots)
½ cup coarsely chopped walnuts
½ cup raisins
½ cup raw shredded coconut
¾ cup grapeseed oil
¼ cup maple syrup
3 eggs
Whipped coconut cream:
1 x 270 ml can coconut cream left in the fridge overnight
1 tablespoon maple syrup
1 teaspoon good qulaity vanilla extract
Instructions:
Line and grease a 20cm baking tin and pre heat your oven to 180 deg C.
In a large bowl combine the spelt flours, baking powder, salt, spices, sugar, grated carrot, walnuts, raisins and shredded coconut. Mix and stir thoroughly.
In a large jug or bowl whisk the grapeseed oil with the maple syrup and eggs. Add to the dry ingredients and mix until you have a runny batter. Pour into baking tin and cook for 40-50 mins. The cake is cooked when a skewer inserted comes out clean. Aloow to cool completely before topping with whipped coconut cream.
Discard any liquid that has been left in the coconut cream can and use only the solids. Beat the coconut cream with the maple syrup and vanilla for 5 mins until light and fluffy. Spread over carrot cake and top with extra chopped walnuts.
Serve immediately with a nice cup of coffee!