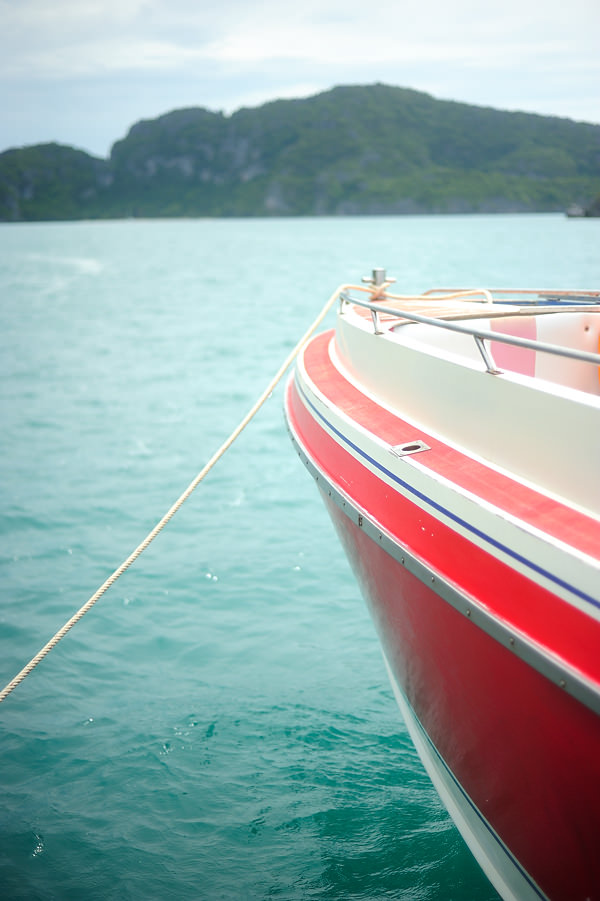 One of the activities we set out to do whilst in Koh Samui was to hire a boat and explore the local islands.
We were all keen to leave the comfort of our resort chairs and go snorkeling, swimming and seek a bit of adventure on the high seas!
After much research we decided to hire the services of an operator, a few metres up from where we were staying.
I was a little worried about hiring these guys as they seemed a little "gung ho" for my liking.
And they seemed to say "yes" to everything we asked. Aaah! the pleasures of not speaking the local language.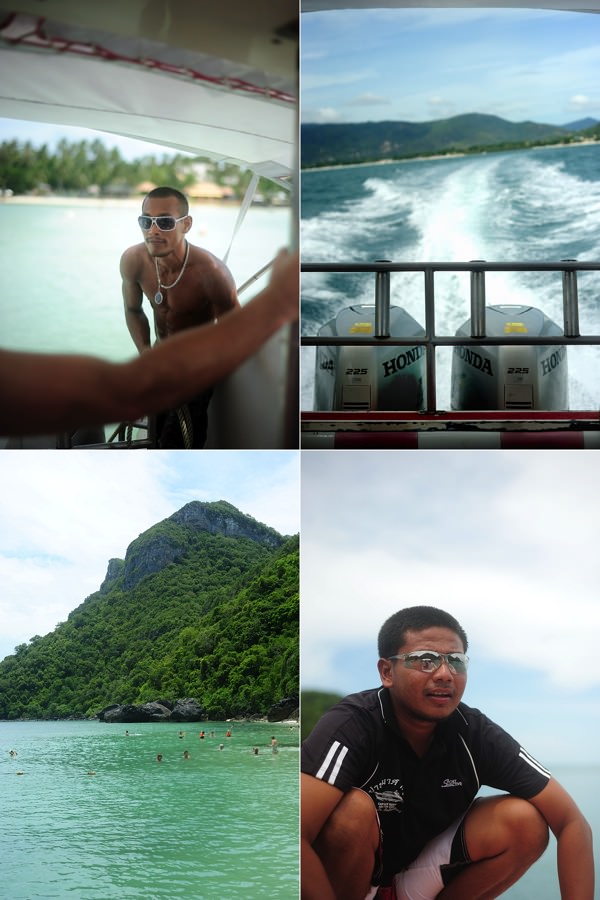 So you can imagine the look on my face when they showed up the next day with the words "FUN TAXI" on the side of the boat.
I went into "Greek Mother panic mode" immediately!
The boat itself was larger than a speedboat and it operated using "twin engines".
I'm not really into nautical terminology much but basically the boat could make its way to our destination in quicker time because of the two engines.
So off we went-the six of us, our captain and his first mate. A choppy one and a half hour ride later we were at the Mu Ko Ang Thong National Park.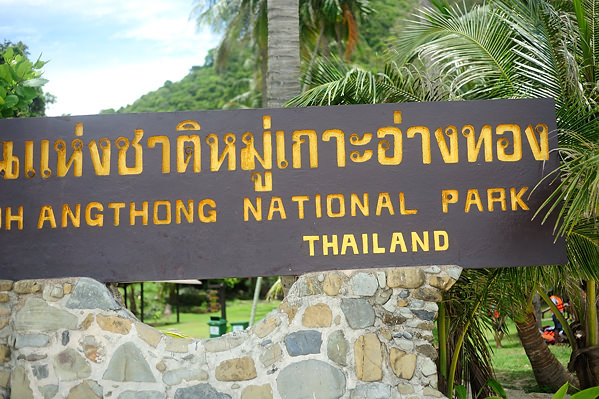 The Mu Ko Ang Thong National Park is located to the north west of Koh Samui. It consist of about forty two islands covering an area of 102 km² of which only 18 km² are land.
The park itself is the gateway to the area and you have to pay a fee to enter.
I was mostly impressed with the beauty of this region and how beautifully blue and calm the waters were.
Very much a paradise.
What I didn't like were the hordes of package tourists who descended onto the island in droves, all talking at the top of the voices basically causing mayhem to a peaceful environment.
Our captain looked at me and ensured us we were going to escape from here and head around the archipelago for some smooth cruising and snorkeling.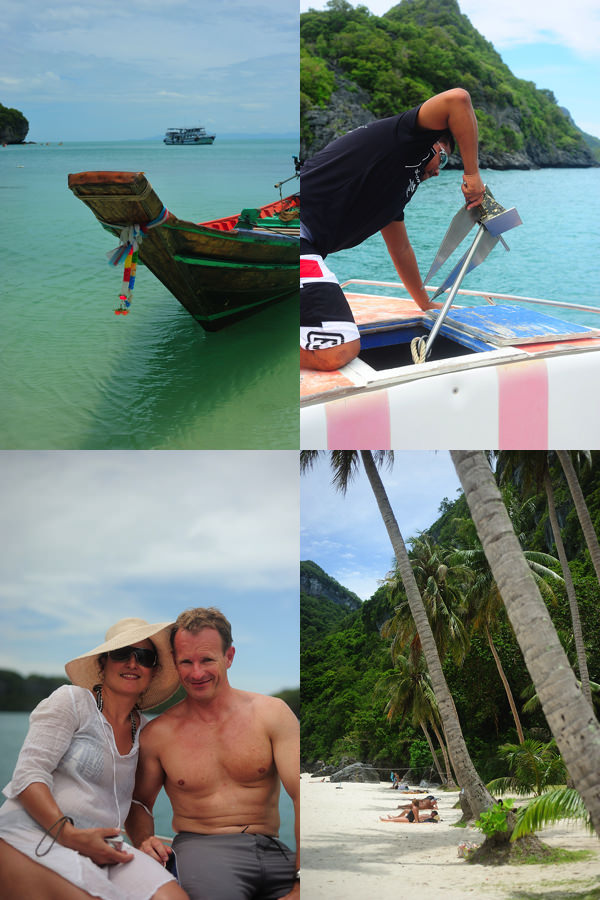 Again, I can't begin to emphasise how beautiful, calm and serene the journey around the islands were. Everywhere you looked there were little coves and places to relax, swim or snorkel.
We settled on a nearby island where we enjoyed a Thai lunch of chicken fried rice, fresh coconut juice and fresh fruit.
We took it in turns to snorkel but I have to be honest, it wasn't very clear.
I did mange to get bitten by sea lice though! That's another story....(who even knew that sea lice existed????!!!)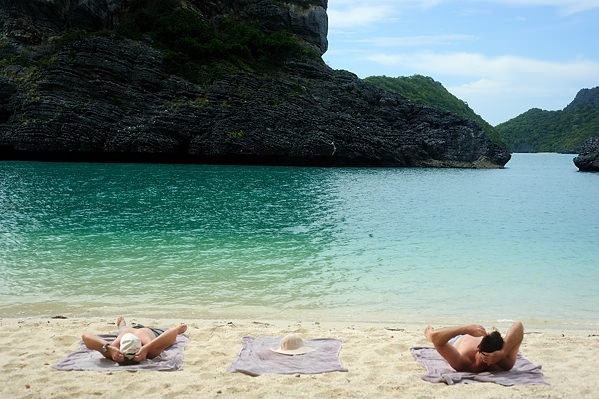 After a little swim and snorkel we relaxed on our own private island and let the worries of our lives back home slip away.
I was truly in relaxed holiday mode by now...until it came time for us to leave and the captain explained that one of the engines wasn't working and we would have to wait for a replacement boat!!!!
Thankfully one arrived half an hour later and we made our way back to Koh Samui safe, sound and a little sunburnt!
After all, there was no way we were going to miss our own private seafood barbecue that was planned for us on the beach....(I'll cover that tomorrow).