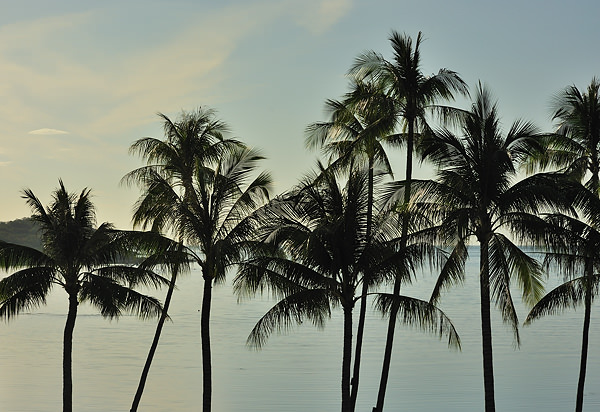 I'm back from paradise folks!  I'm recharged, relaxed and ready for the rat race again!  Admittedly, I was only away for about 9 days but it felt longer than that.  Koh Samui was a wonderful experience and I'm keen to go back again sometime in the near future.  I've been to Thailand many times but I had never ventured onto any of the islands before.  I've been a traveler most of my adult life and I've certainly done my fair share of trekking around the world.  This holiday was a "resort" type of holiday.  The type of holiday where you get out of bed early and enjoy a sumptuous tropical breakfast.  You then lay in the sun and swim in the beach or your infinity pool.  You have a light lunch delivered to your  beach chair and then you indulge in whatever you feel like doing.  Some people in my group chose to go kayaking and jetskiing, whilst the girls indulged in beauty and spa treatments.  Me? I chose to read my book, drink a few beers and photograph.   Every night we ate somewhere different and I'll be covering that in some future posts.  We did  however manage to hire a boat for the day and go snorkelling in the nearby archipelago and some of us did a Thai cooking class.  The Thai cooking class was a real highlight. Be prepared over the next few weeks to see a lot of what I did.  Most of my posts will be photography "heavy".  I've been editing pictures for a few days now!   I hope I don't bore you..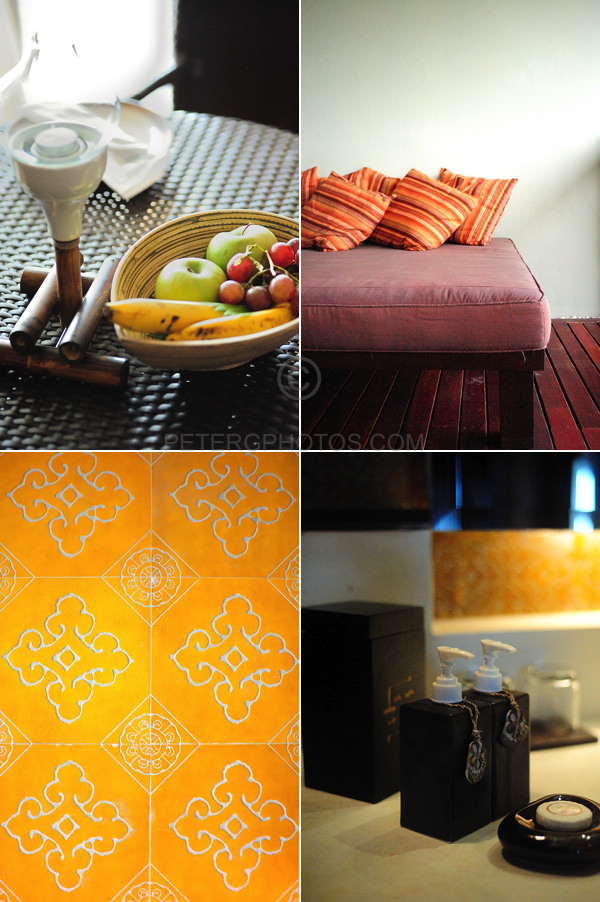 I stayed in two places whilst in Koh Samui.  The majority of my stay was at the Sareeraya resort.  (we'll get to the second place much later on).   It's  located on the Northern end of Chaweng Beach and I think the best way to describe the place is "boutique".  The resort is made up of individual villas and suites and is decorated in a blend of Thai and modern interiors.  The grounds are groomed to perfection surrounded by little wooden bridges with lush lily ponds.  There is quite an emphasis on dark, heavy, chocolate woods which really adds to the whole atmosphere.  Simple, stylish and not a single cliche in sight!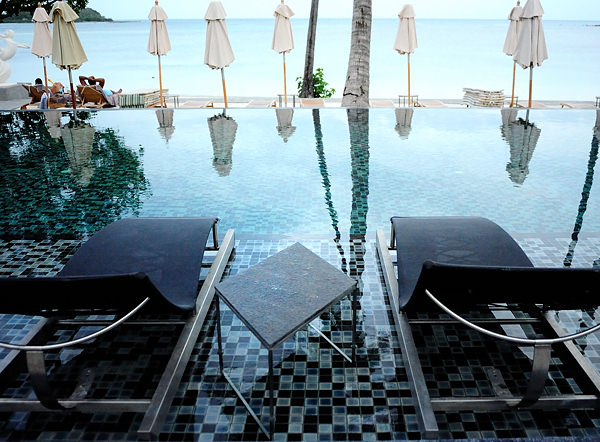 The resort is quite new having only been in operation since December.  The staff are wonderful and we made some very new friends whilst we stayed there!  Nothing was a problem and it was a pleasure to enjoy some of that famous Thai hospitality.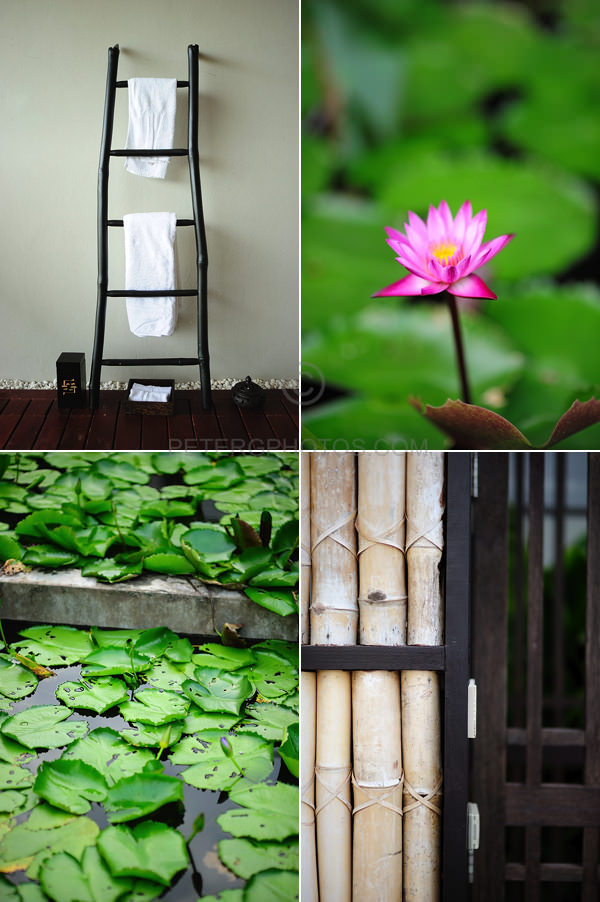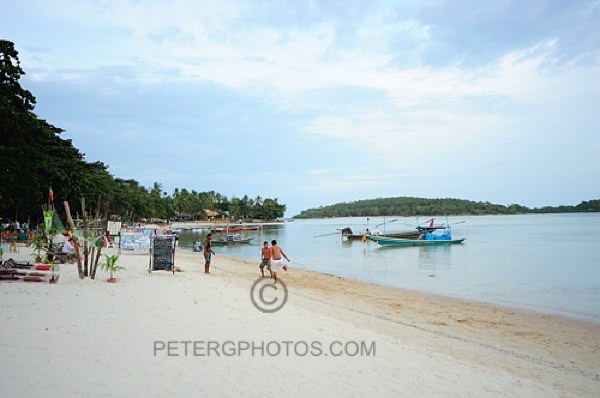 The Sareeraya faces the Northern end of Chaweng Beach.  This is the longest stretch of beach on the island with many resorts scattered alongside including many bars and restaurants.  I can't begin to tell you how wonderful it was to enjoy drinks and dinner on the sand on many a balmy Thai evening.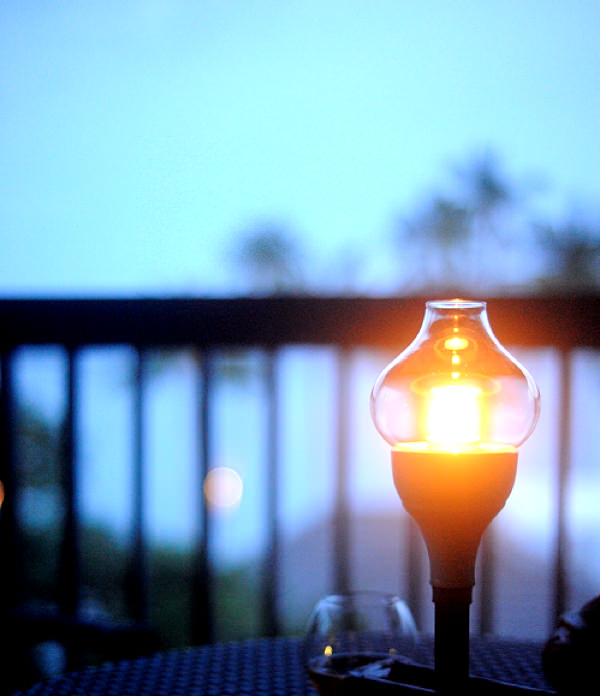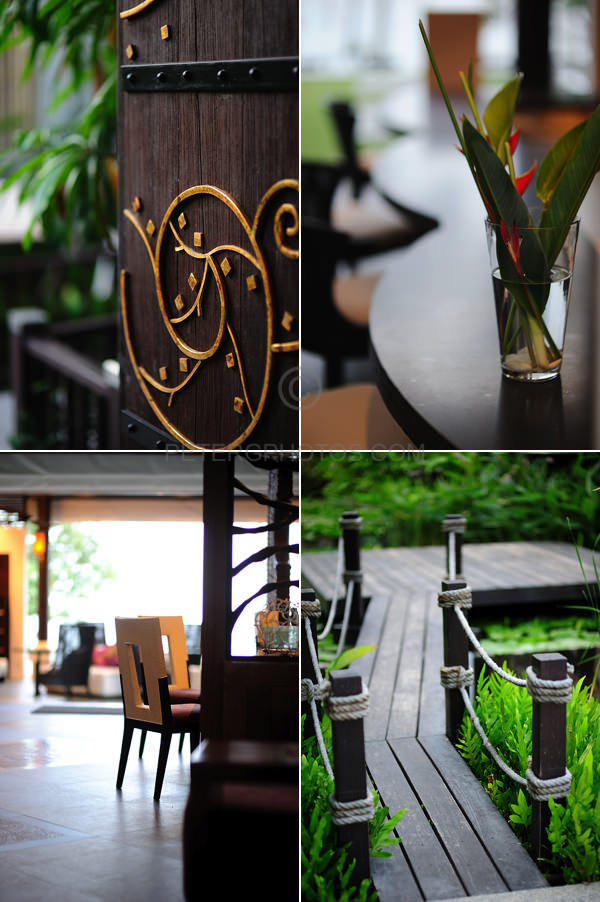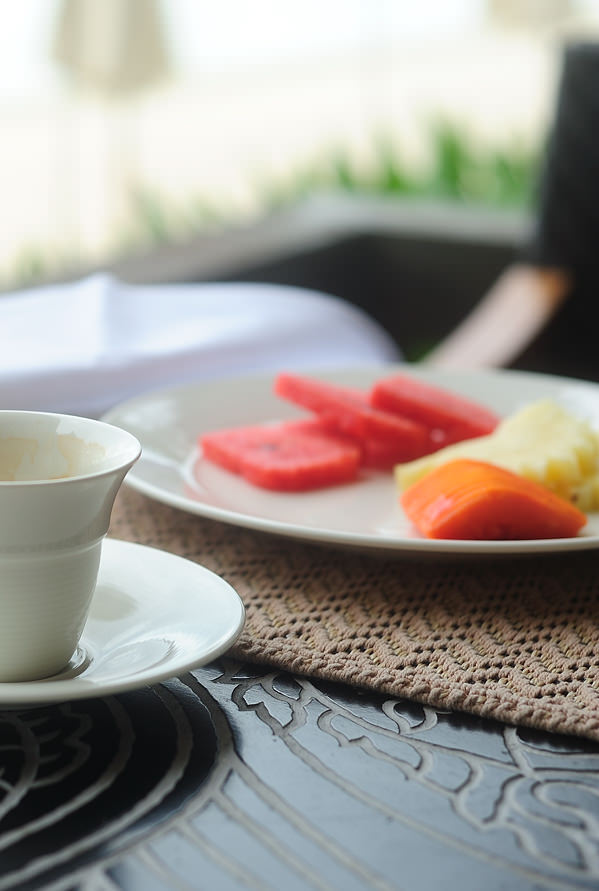 And yes I did eat a fair bit!  I had my fair share of Thai food but we also ate Italian, Portugese and Brazilian!  I also got to eat a lot of fresh seafood.  However, I would have to say my favourite part was waking up before the others and heading down to the beachside restaurant for breakfast.  A strong coffee, fresh tropical fruit and the view of the calm ocean really put me in the holiday mood.