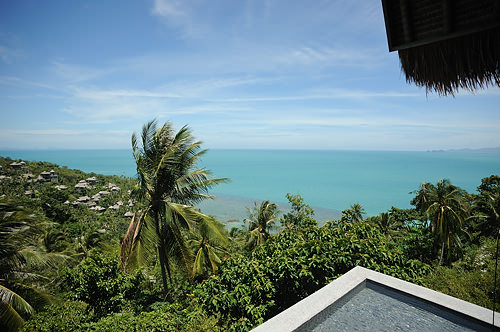 My first post for 2010 will be about something I did last year.  I had this planned for a few months ago but after all the "technical" difficulties I experienced I thought best to wait till the new year.  Back in September when I vacationed in Koh Samui, I was also very privileged to stay at The Four Seasons Resort for a few days.  It was a quick stay but one that will live with me forever.  As I previously explained, my last holiday was about relaxing, eating food and practicing my photography skills.  The Four Seasons Resort in Koh Samui definitely provided this opportunity and more!  This place reeks of LUXURY with a capital "L" and it exceeded my expectations on every level.  It may be big but the experience was intimate on every level.  From the moment you walk in, you are greeted with the glorious vista of the Gulf of Siam.  I nearly wet my pants!....Yes, the excitement was that strong!  It's as if you are automatically transported to another universe.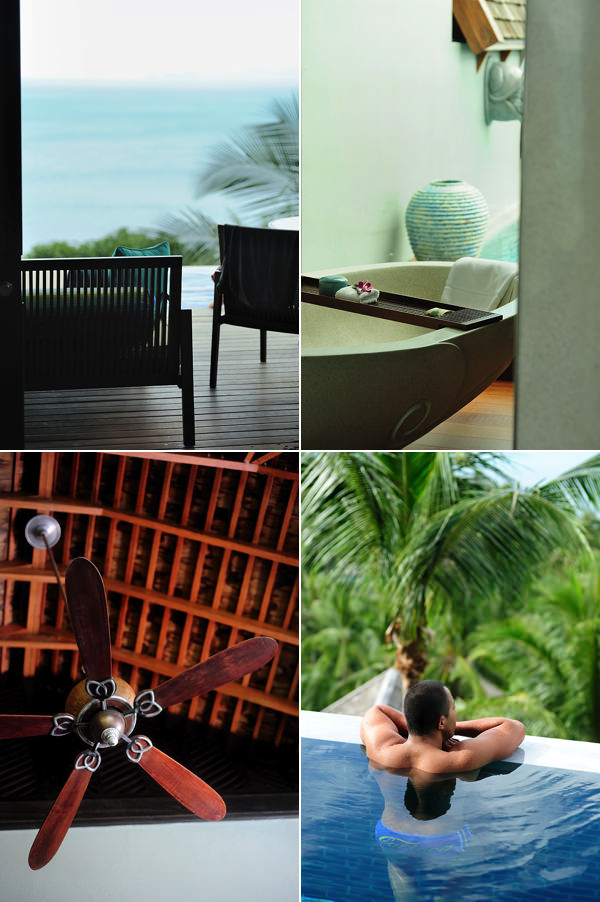 The Four Seasons Resort in Koh Samui itself is situated on a tropical hillside where the "rainforest meets the sea".  There are 60 one bedroom villas and 14 one -to- five private residences if you require more space and privacy. Each villa has its own alfresco living space and its own infinity pool! Can I say that it's very hard to return to civilisation and not have access to your own infinity pool?  They're very easy to get used to.  And the biggest selling point for me is that you get your own espresso machine!  (I'm sold on that alone!).  The decorations are best described as "Tropical Thai"....a term I made up.  Lots of chocolate woods, emerald green and jade blues.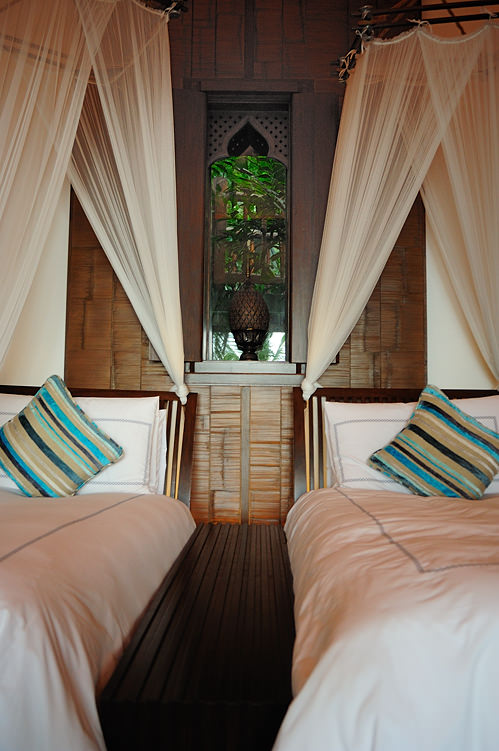 The villas are equipped with all the latest mod cons, luxurious cotton sheets and amazing bathroom products.  Again, I can't stress enough about all the "intimate" touches that are provided.  Insect repellent for those pesky mosquitoes, bottles of water by the bed, stems of Thai orchids adorn bath towels and there's an ipod dock, should you wish to listen to your own tunes.   The biggest stand out for me personally has to be the staff who work at the Four Season Resort in Koh Samui.  Everywhere we went we were greeted with the traditional Thai "wai".  Nothing was ever a problem and it's almost like everything was done for us before we even thought about doing it!  (odd I know...but true!)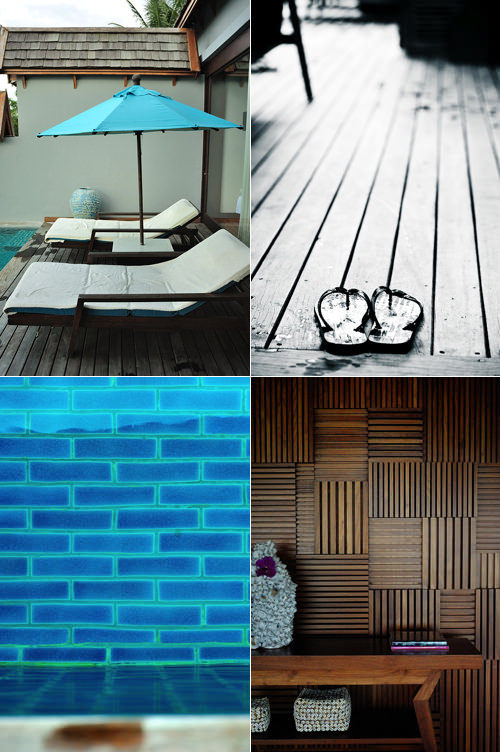 Getting around the resort involves the use of golf buggies.  It's a very unique feature of this resort.  As it's built on a hill it's very difficult to get around without them.  You call up wherever you are and within minutes the buggy and your personal driver arrive and take you to your desired location within the resort.   In order to minimise noise the drivers communicate with a two way earpiece.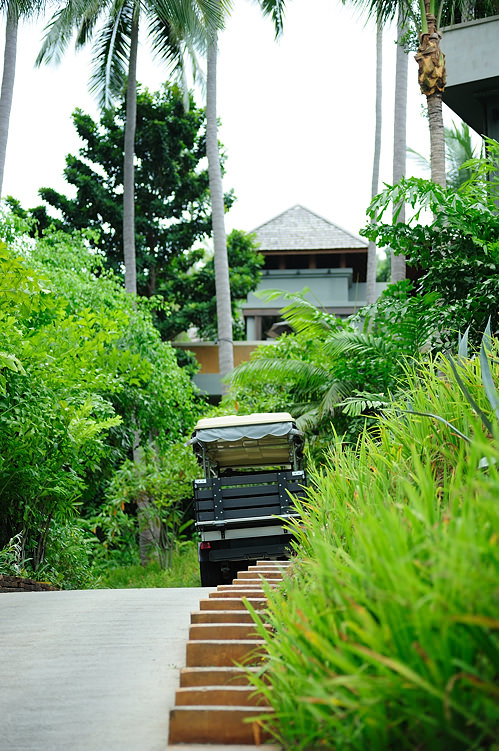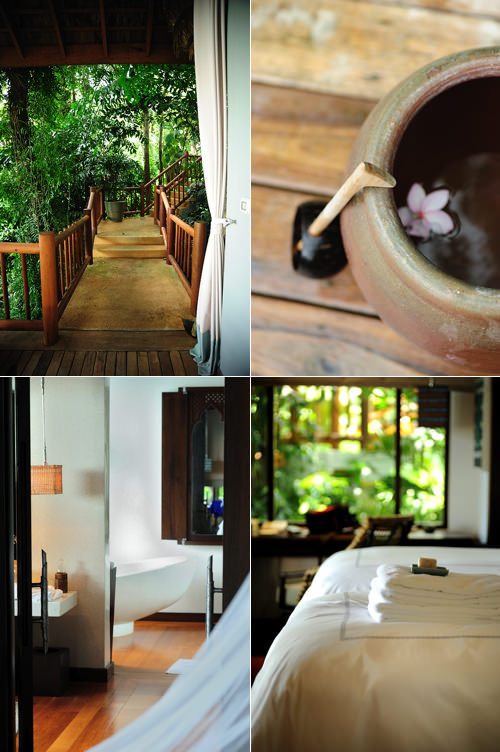 Apart from swimming and doing beach activities The Four Seasons Resort has a gym, a yoga pavilion, a library and a spa offering an array of holistic remedies and massages.  There really is no shortage of activities.  Or you may choose to do nothing at all.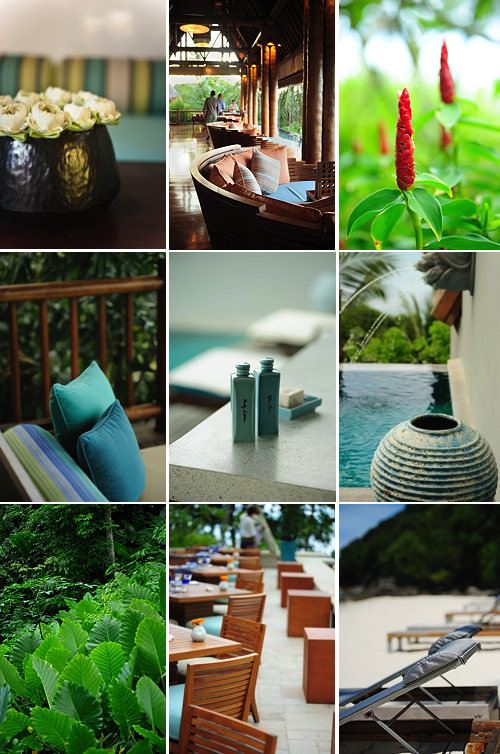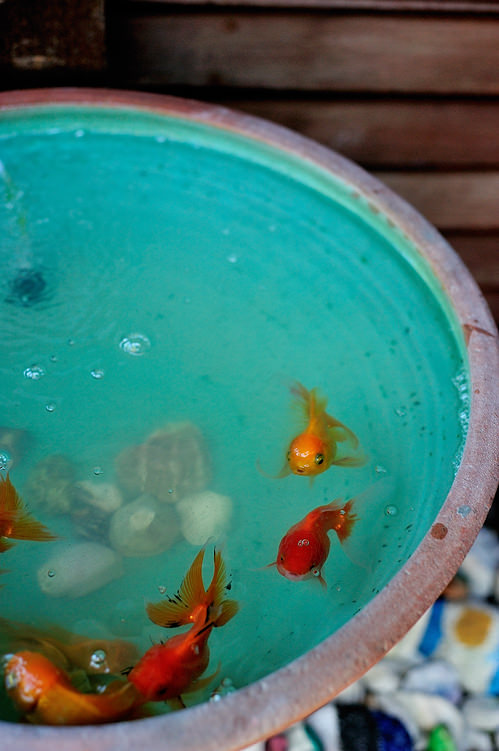 The resort has two beaches.  One is designated as a "quiet" beach should you wish to switch off entirely in private.  There is also a  25 metre infinity pool  that blends with the waters of the private bay. As soon as we arrive deck chairs are organised for us in the sand,  beach towels are laid out and ice cold water and cool peppermint scented face towels are delivered to us.  Man I could easily get used to this!  Some of our group head off for a swim, others lay in the hammock to completely unwind and I just ponder about how lucky I am!  (This is why I'm always grateful).  Over the next few days I'll cover some of the drinking and eating aspects of the resort.  Stay tuned for more...
Four Seasons Resort-Koh Samui Thailand
219 Moo 5
Angthong, Koh Samui
Surat Thani 84140
Thailand