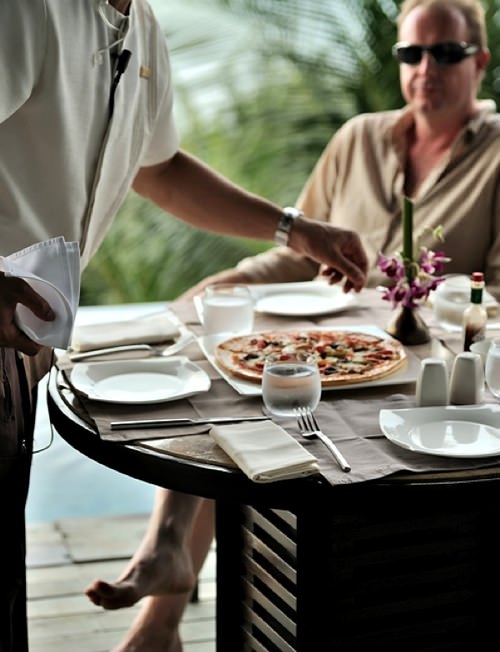 In this post I wanted to highlight the food and drinks we enjoyed whilst we stayed at The Four Seasons. A sort of general "overview". It really helps when you travel with like minded people as everyone was willing to try bits of everything! For research of course! One of my friends felt hungry before dinner and wanted to order a pizza from room service. To be very honest, I wasn't sure what to expect but boy did we get the "golden treatment". The food arrived and the waiter proceeded to lay our table, setting up individual place settings, pouring water, prepping the napkins, cutlery, flowers and organising the pizza! It was a real spectacle! (I've ordered room service in many hotels over the years and it was nothing like this! ). It feels funny to describe it in such an excited manner but it truly was marvelous how this guy worked! An alfresco dinner/snack (by the infinity pool) before drinks and dinner! Bring it on!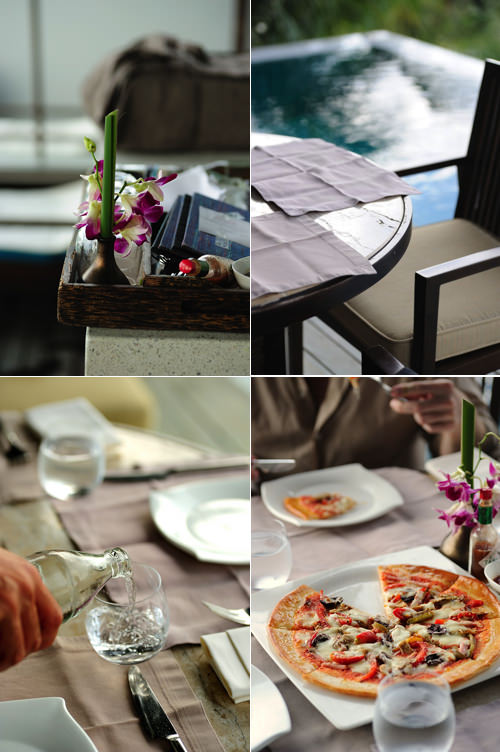 A quick shower and off we went to enjoy drinks and dinner at "Lan Tania" restaurant. The resort actually has two restaurants. The other is called "Pla Pla" and it's located near the beach. It has a selection of fresh seafood, salads and snacks and provides a more casual dining atmosphere. "Lan Tania" is located at the very top of the resort more than 100 metres above the beach. We sat at the adjoining bar/lounge to enjoy sunset drinks. This for me, was another one of those "always remember" moments. The sunset had bathed the surrounding hillsides and sky in the most glorious shade of orange/gold. Sipping on my cocktail I thought "it truly can't get better than this". It was peaceful. Serene. Magical.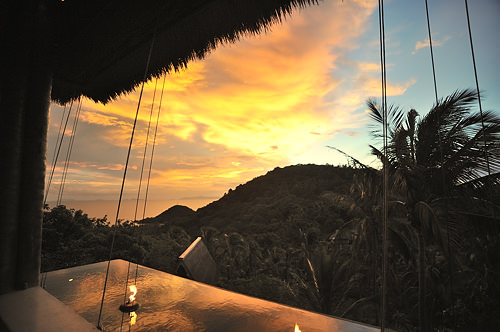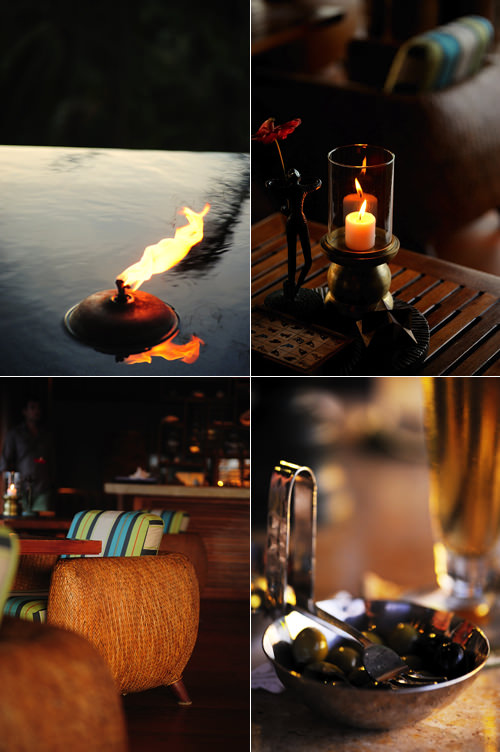 Whilst enjoying our drinks, the executive chef, Matt Coates dropped by for a quick chat. Matt pointed out some of the speciatlies of their Thai/Italian menu (no..not fusion!). I was intrigued about where they sourced the Buffalo Mozzarella. He explained they got it from the mainland and that there was a fully fledged industry making it in Thailand! I had no idea. We chatted briefly about Thailand, life on Koh Samui, food and New Zealand...his native country. Matt's rich experience includes working his way through a few of the top restaurants in Sydney before heading over to South East Asia and finally settling on Koh Samui. A really great guy and a very down to earth individual.
We finally settled on the terrace to enjoy a dinner on a very balmy Samui evening. As I explained the menu offers a selection of Thai and Italian specialties. After nearly a week of enjoying fish sauce and chillies I was ready for "pomodoro and basilico". I was seriously craving olive oil! We mixed and matched items from the menu. We enjoyed antipasto plates consisting of mozzarella, Parma ham, tomato and grissini. I enjoyed a homemade spinach and ricotta ravioli with a cherry tomato sauce and pesto. There was also pan fried sea bass with skordalia with grilled fennel and olives. It was all cooked to perfection. All washed down with wine (I seriously can't remember where it was from!). The thing that surprised all of us was the cost. For a luxurious, high end resort the prices were reasonable. For a starter, a main, glass of wine, and shared desserts it came to approx $60-70 AUD per person.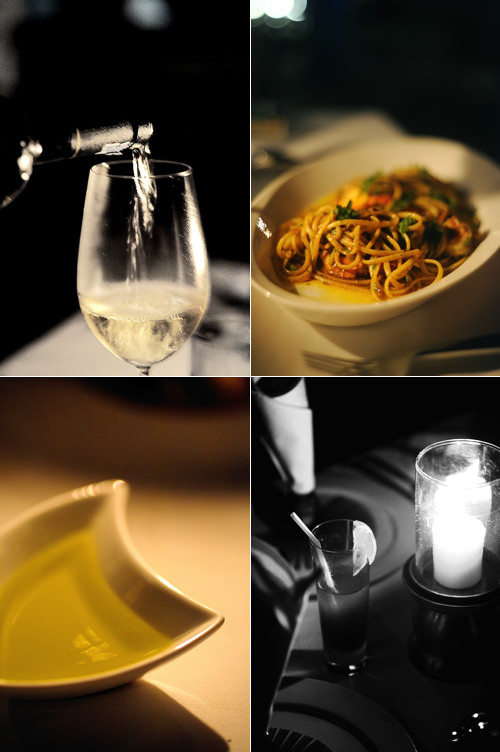 My camera struggled in the dim candle light to capture images of all the food so I apologise for that. Just trust me when I say the food was delicious. We finished off the night with some mango sticky rice. I still managed to sneak in that Thai classic!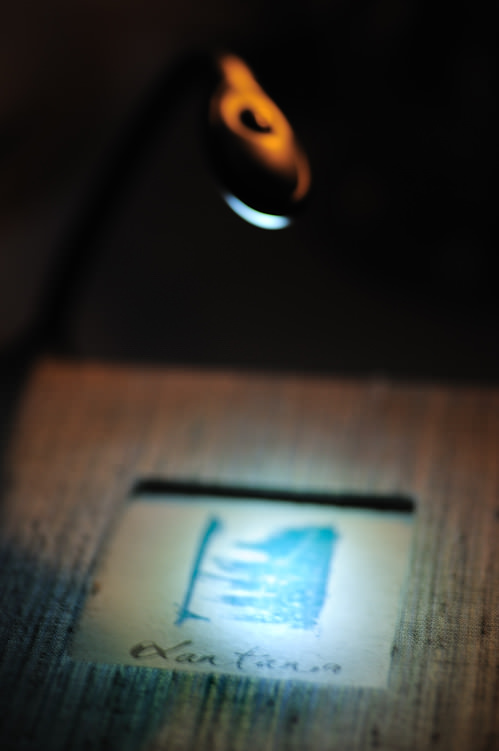 I hope you've enjoyed this little insight into one of the world's most luxurious resorts. It was certainly an experience I won't forget in quite a while. I'll be back over the next few days with some more recipes.