Kale and Fetta Bread. Green superfood meets Greek cheese. It's a match made in heaven.
Everywhere you turn these days it seems that most people are talking about kale!
This green superfood has never been more popular. Even the big chain supermarkets have jumped on the bandwagon and are stocking a variety of it.
When I first wrote about my experience using cavolo nero (black kale) it was a little hit and miss. I remember trying to braise it and it took forever.
Just remember to remove that inner rib. It caused me so much grief.
Today's recipe is a lot easier and I can promise you it doesn't take hours.
I have quite a "thing" for savoury "breads" that border on being cakes. Looking through the blog archive you can see I've experimented with zucchini bread and a fetta and jalapeno cornbread.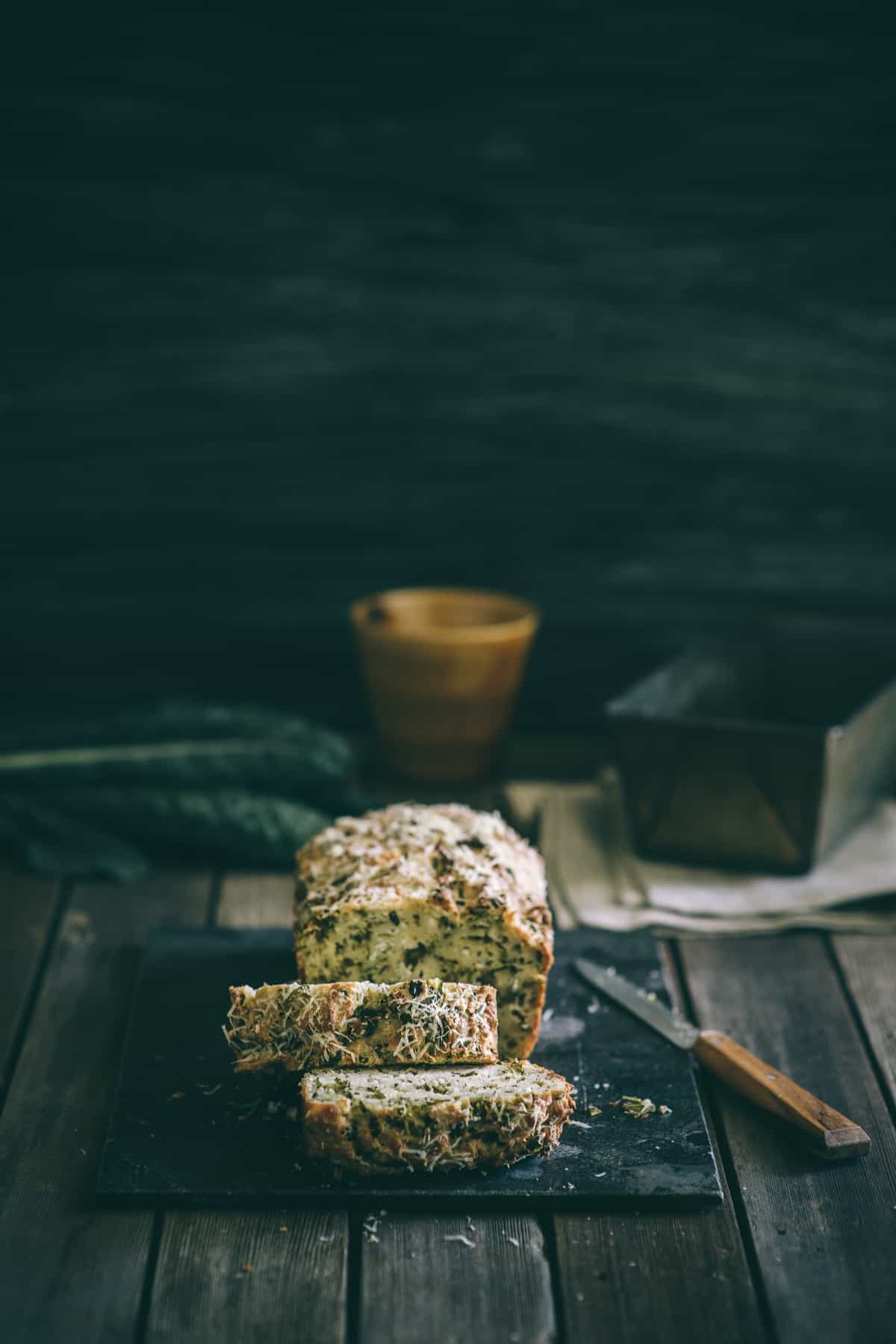 I've taken inspiration from those and today I present you a fetta and kale bread.
It uses spelt flour (again!), shredded kale, a good dose of fetta cheese and a number of fragrant herbs. And to keep it all moist I've also added some olive oil and Greek yoghurt.
I like to toast this under the grill (broiler) and serve it up with scrambled eggs and smoked salmon for a bit of a decadent Sunday brunch.
If you're not feeling "fancy" then simply serve the kale and fetta bread with a cup of tea for a nutritious snack.
You can't go wrong.
Tell me. Have you experimented with different vegetables to make a savoury bread?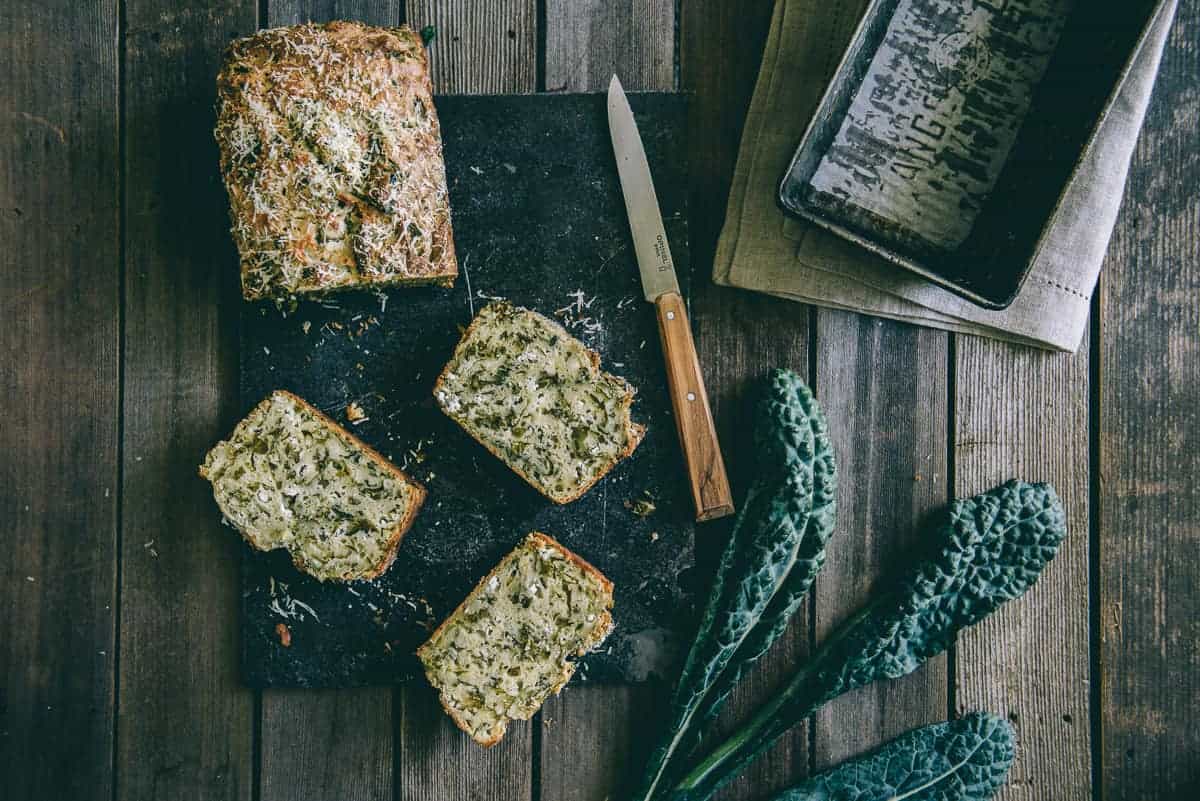 Kale and Fetta Bread Recipe
Ingredients:
2.5 cups white spelt four
2 tsps baking powder
pinch sea salt
pinch pepper
approx. 2 cups shredded kale
1/2 cup freshly chopped parsley
1/4 cup freshly chopped mint
1/4 cup freshly chopped dill
150 grams fetta cheese crumbled
1 cup Greek yoghurt
1/2 cup olive oil
2 eggs
grated Pecorino cheese
Instructions:
Preheat your oven to 180 deg C and grease or line with baking paper a cake tin measuring 8.5″ x 5″.
In a large bowl combine the spelt flour, baking powder, salt, pepper, kale, herbs and fetta cheese. Set aside.
In a large jug whisk the yoghurt, olive and eggs and add to the flour mixture. Stir until just combined.
Pour the batter in your baking tin, top with some grated Pecorino cheese and bake for approx 45 mins or until the top has browned and the insides are cooked. Insert a skewer to check whether the bread has cooked.
Allow to cool in the tin for 5 mins before inverting onto a cake rack. Allow to cool completely before slicing.
Notes:
You can add as little or as much of the herbs as you like. There are no set rules. You can aslo add 1/2 cup of grated Pecorino cheese into the batter too.