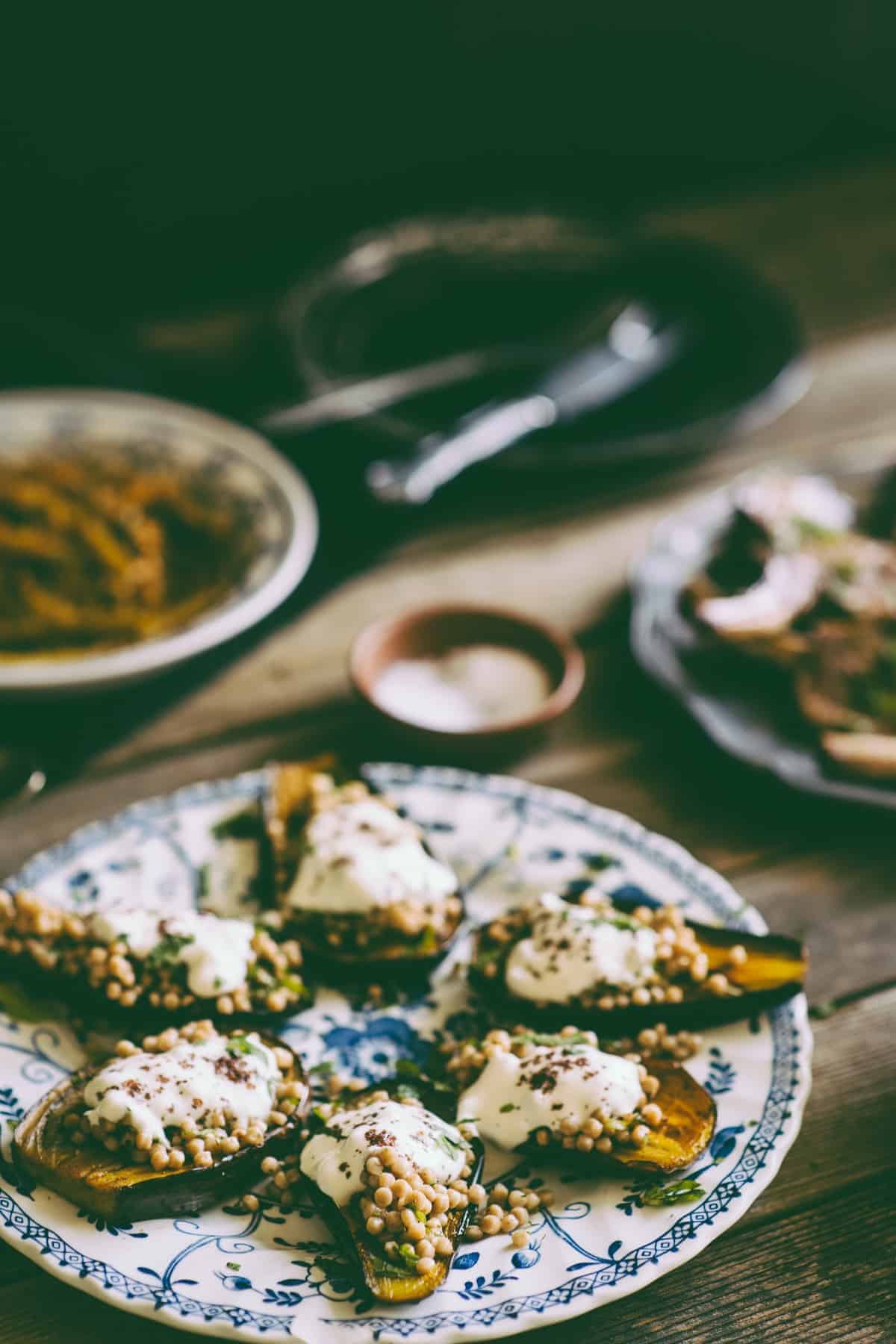 It doesn't take a lot to inspire me.
Especially when it's food related.
After receiving some great inspiration from the latest Jamie Oliver cookbooks, my attention has turned to the Middle East.
Many years ago whilst holidaying in London I visited a restaurant in Notting Hill by the name of Ottolenghi. The moment I entered into this eatery I knew I was in a safe place!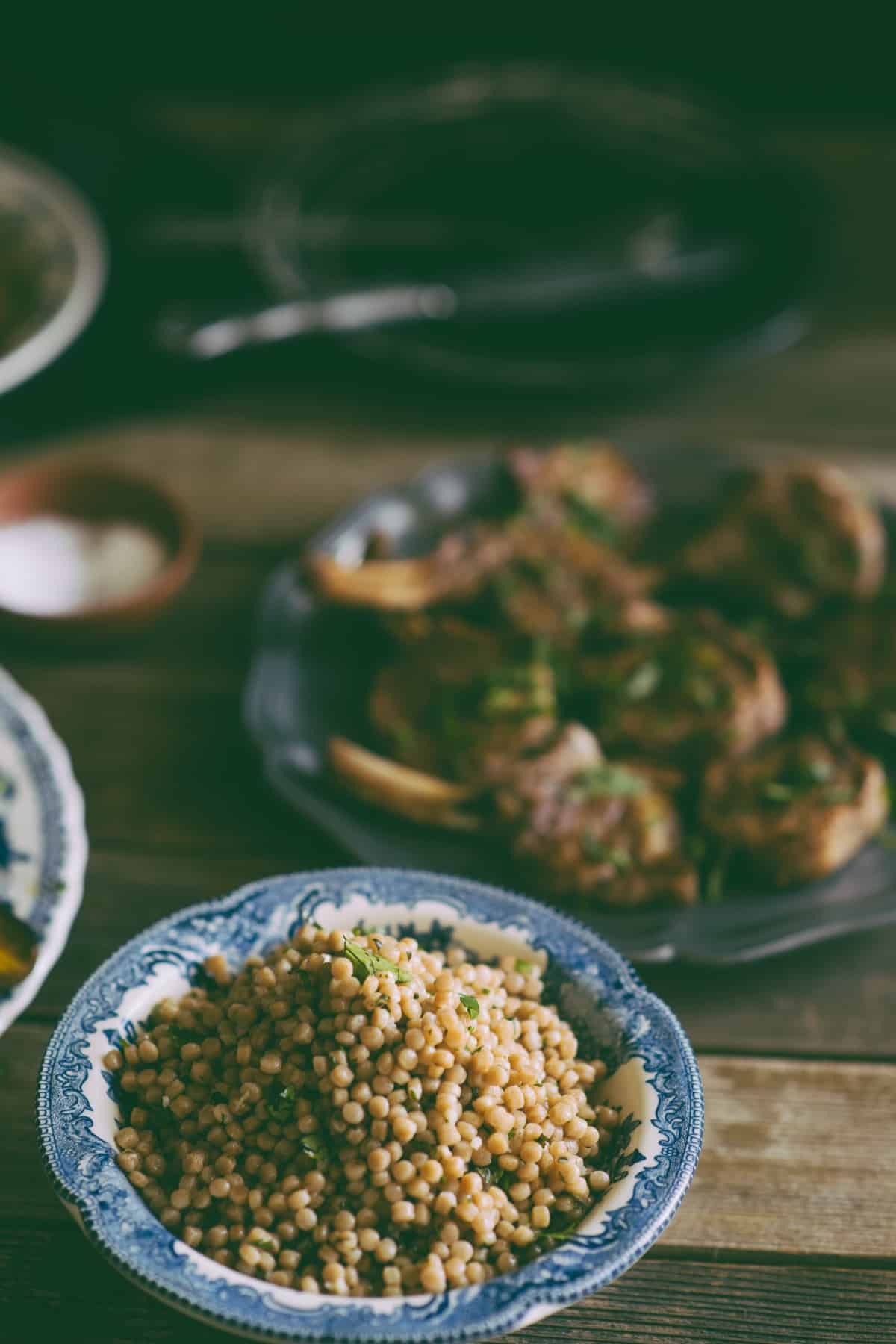 It was a visual display of glorious pastries, sweets and colourful salads. I was mesmerised (and so were the taste buds) by the simplicity of the food and how beautiful the produce was treated.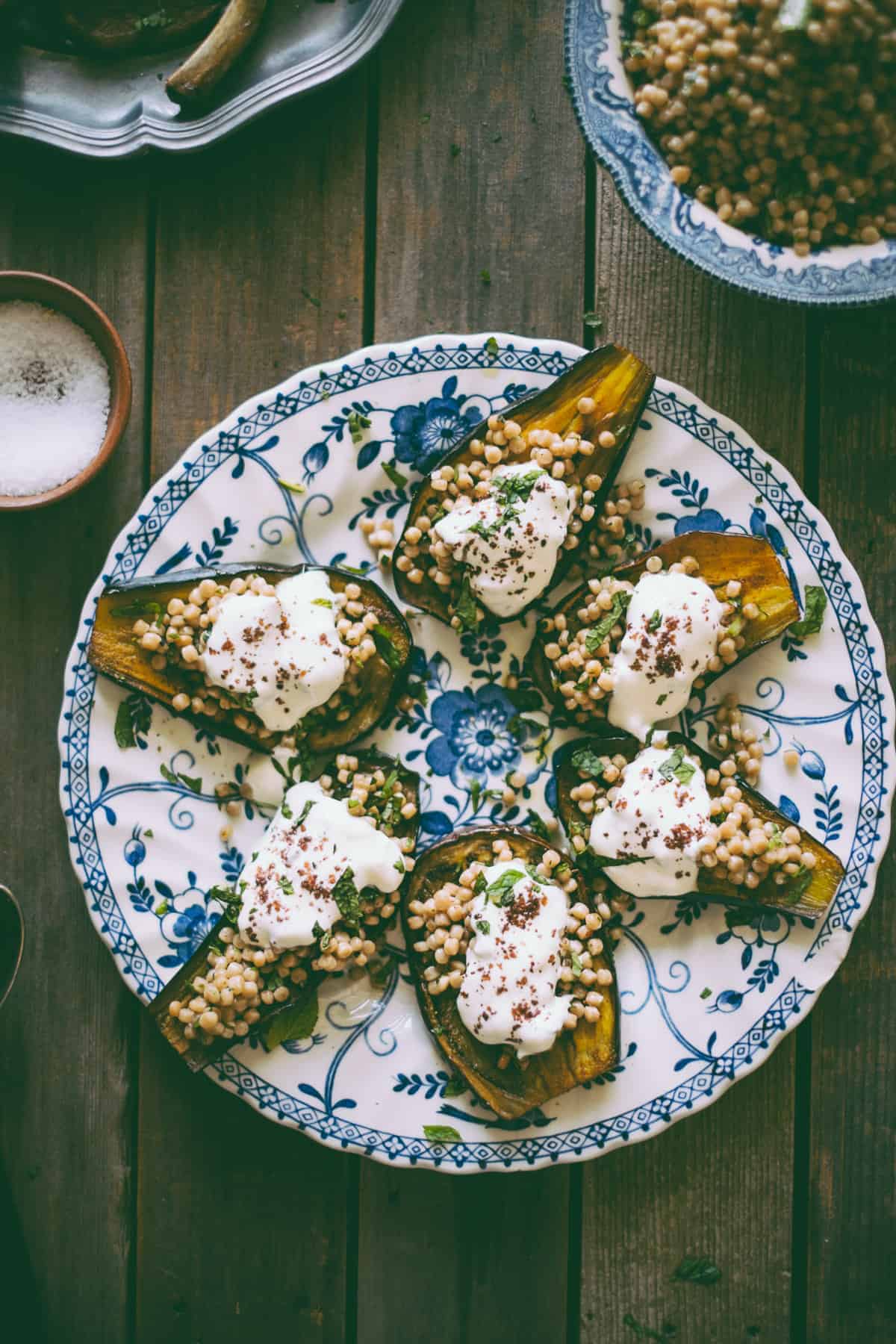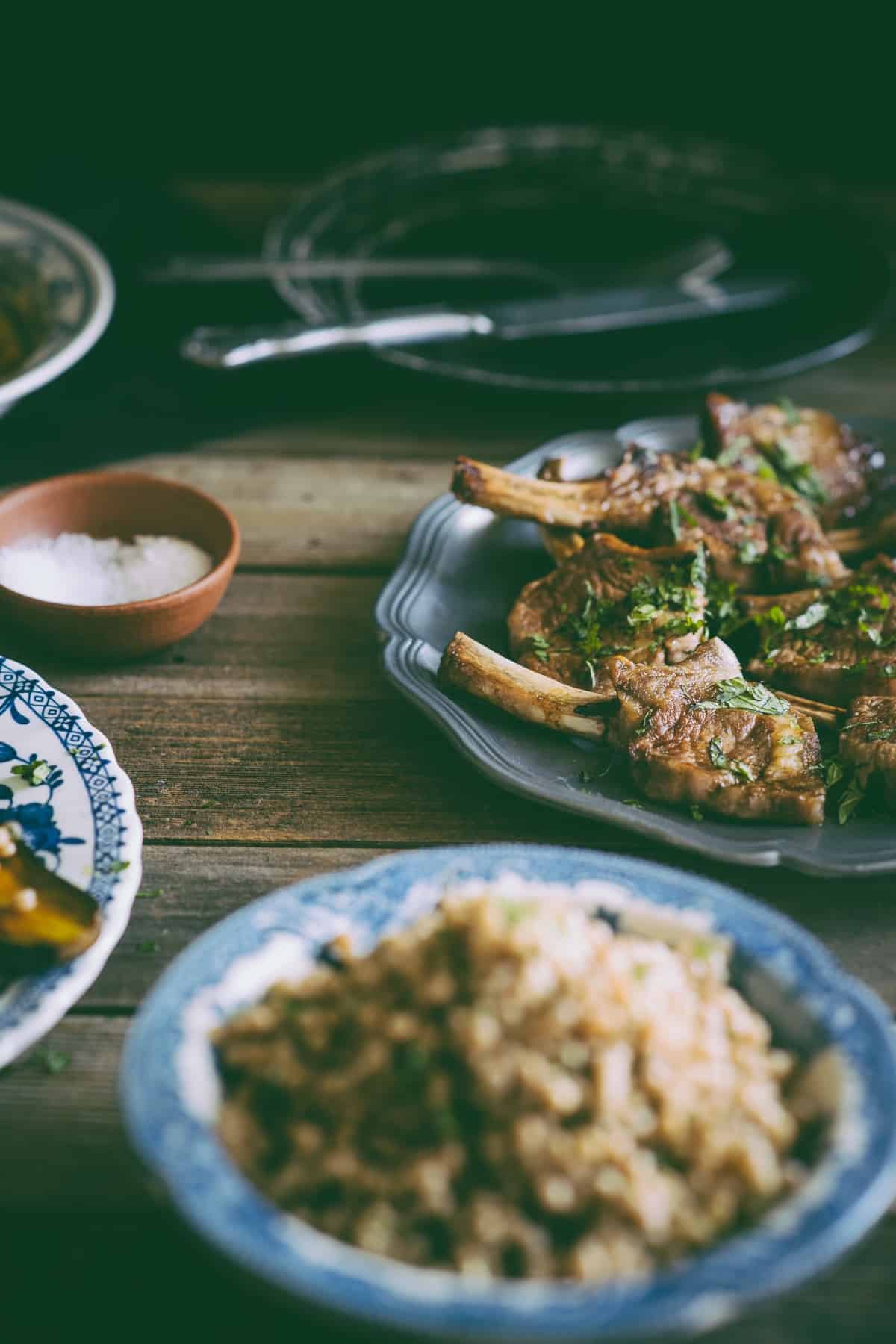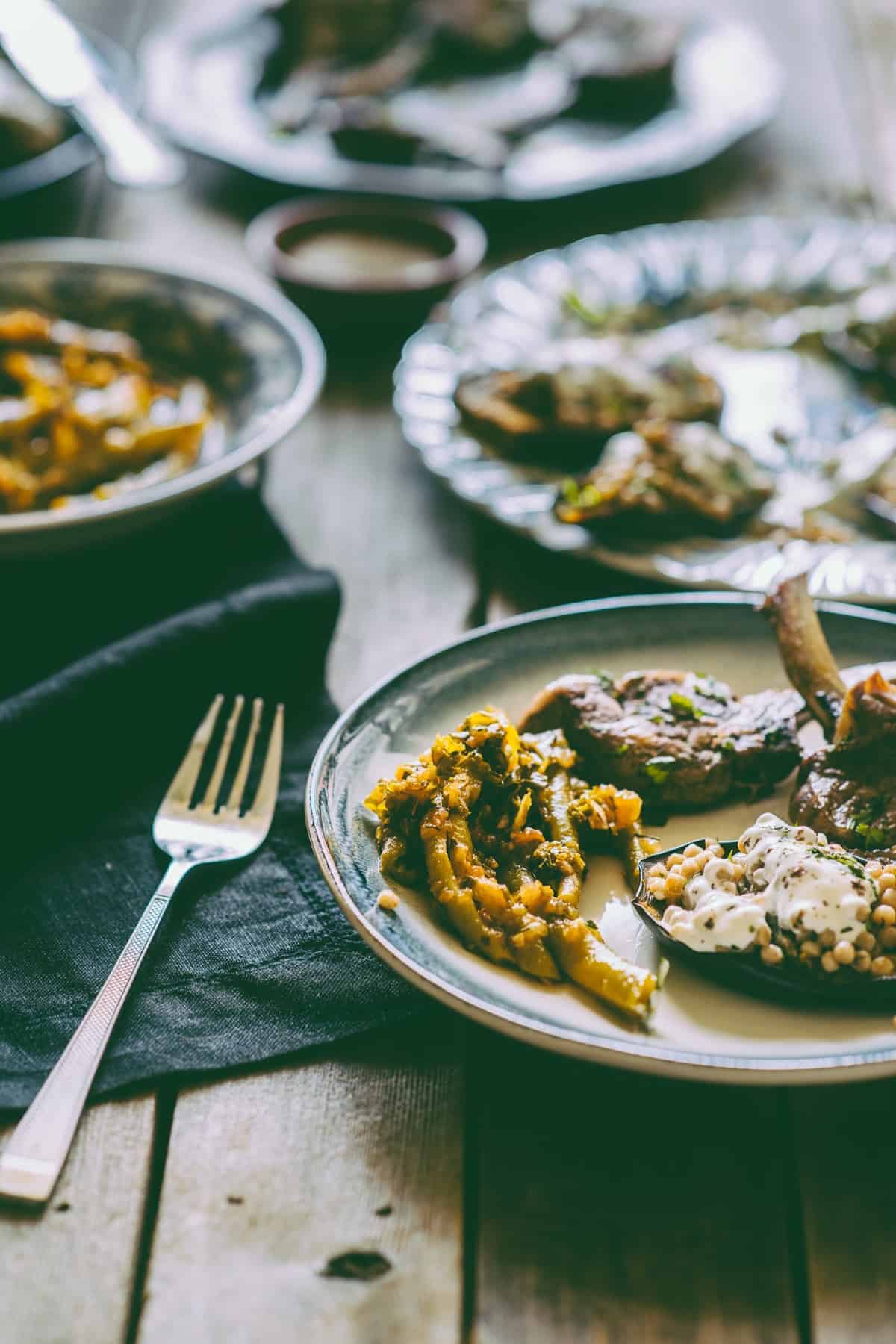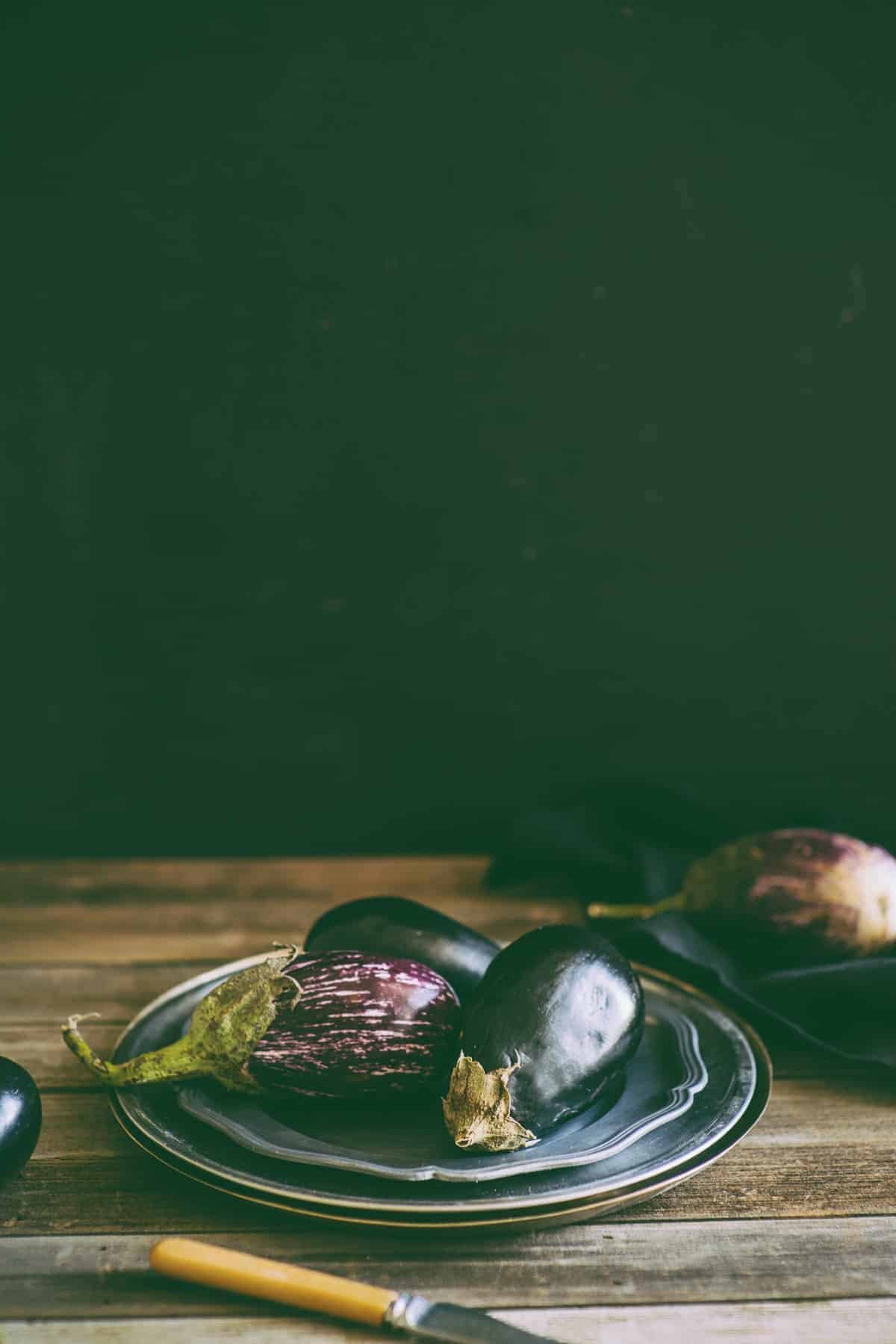 Fast forward a few years later and Yotam Ottolenghi has released a new cookbook called Jerusalem: A Cookbook.
On top of that there is a TV show called "Ottolenghi's Meditteranean Feast" and it's been fascinating to watch. My mouth hasn't stopped drooling.
All it took was for me to watch that first episode and all of a sudden my kitchen was transformed into a Middle Eastern spice bazaar! Which brings me to today's recipe.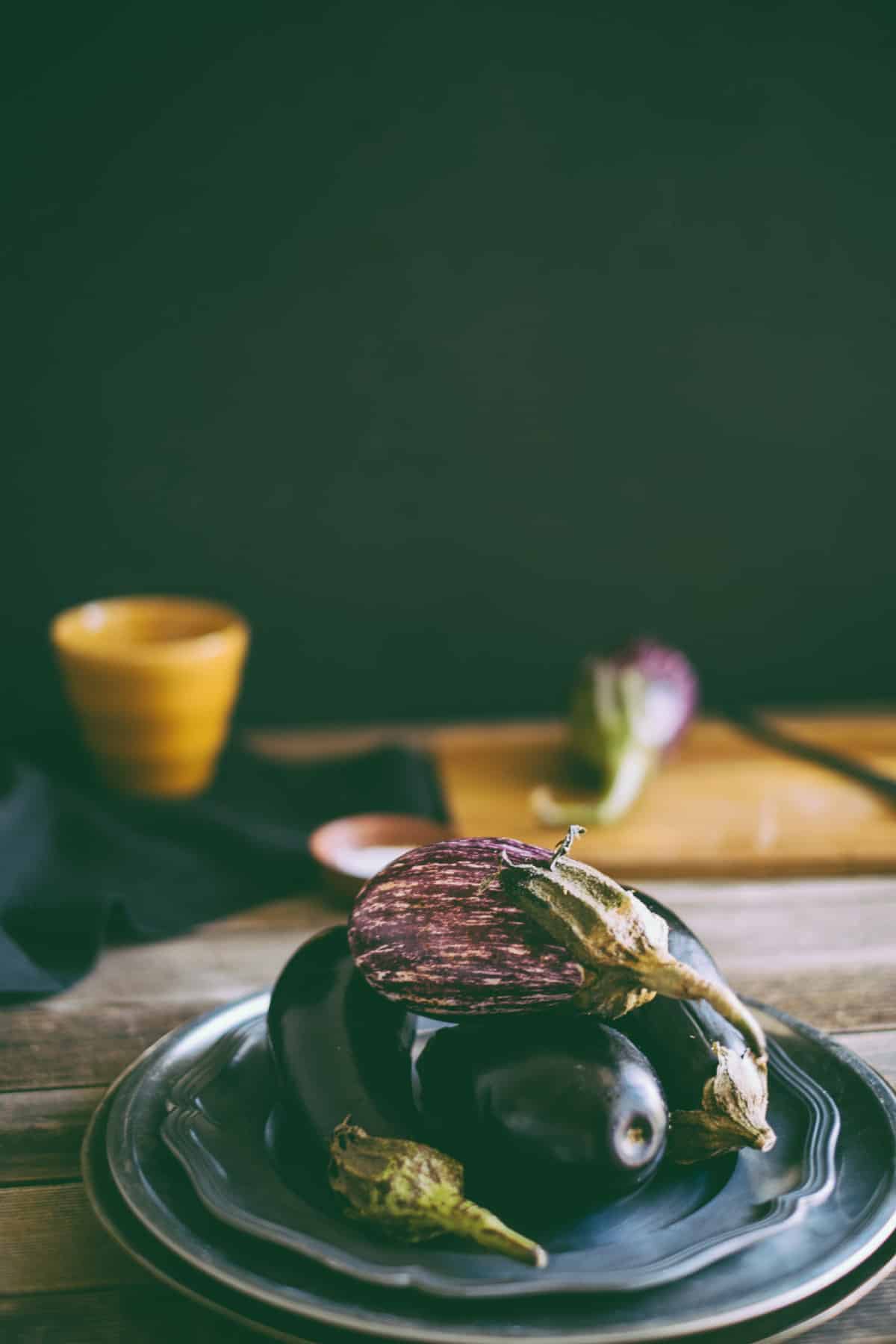 I did a Greek version of stuffed eggplants called "papoutsakia" last year but this time I tried something new. I stuffed (or should that be spooned) them with some cooked Israeli couscous. The original recipe called for bulgur but I think the recipe was flexible enough to play around with.
There's a little parsley and mint for flavouring and it gets topped with yoghurt and sprinkled with sumac. Speaking of sumac, I can't belive I'm late to the party with this spice! I've been putting it in nearly everything lately!
What I did forget were the raisins and slivered almonds! I added it after I shot these pics. No matter. It was still good.
As you can see I've paired this with some grilled lamb cutlets that I brushed lightly with pomegranate molasses and served these up with some "fasolakia" a.k.a Greek style braised beans.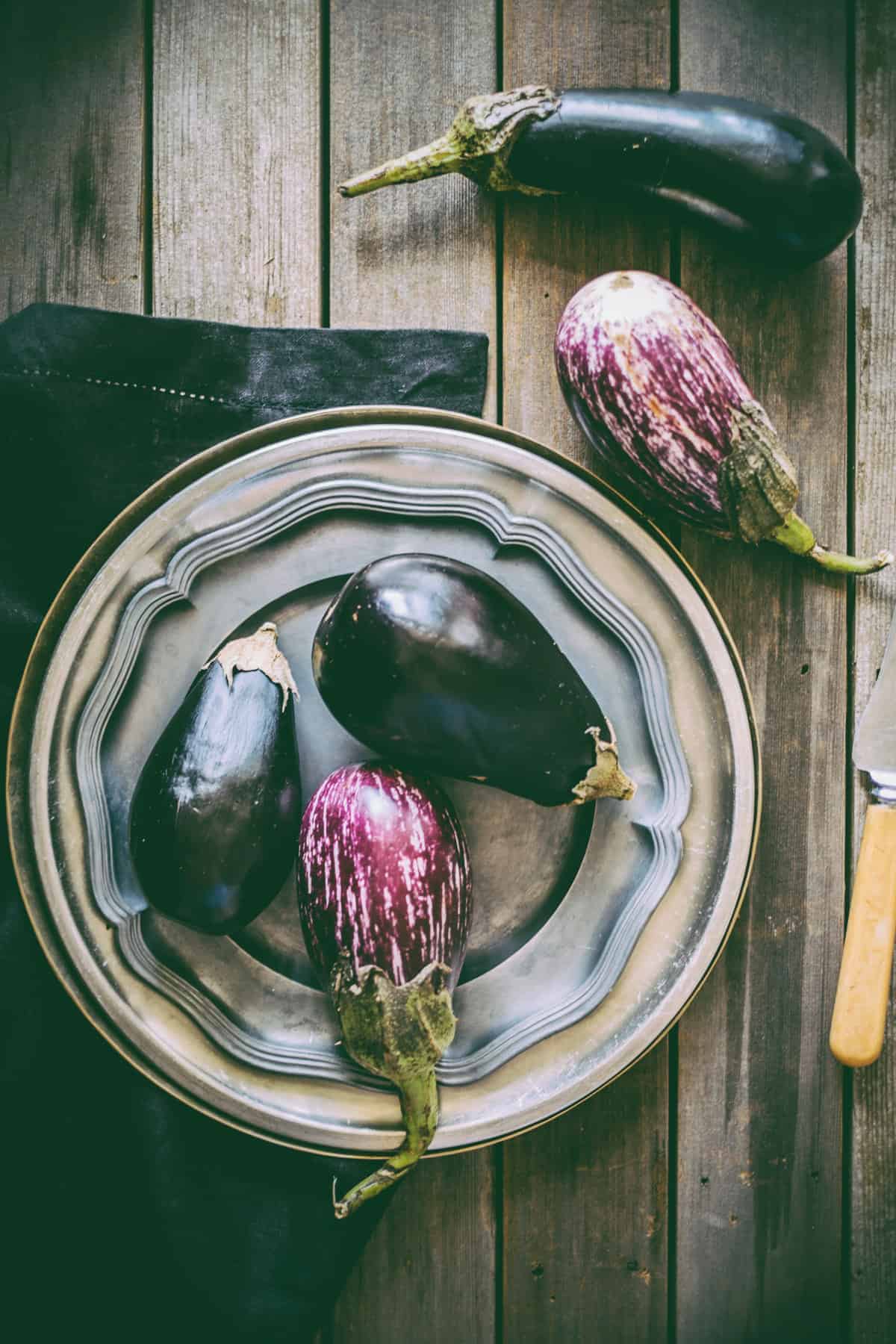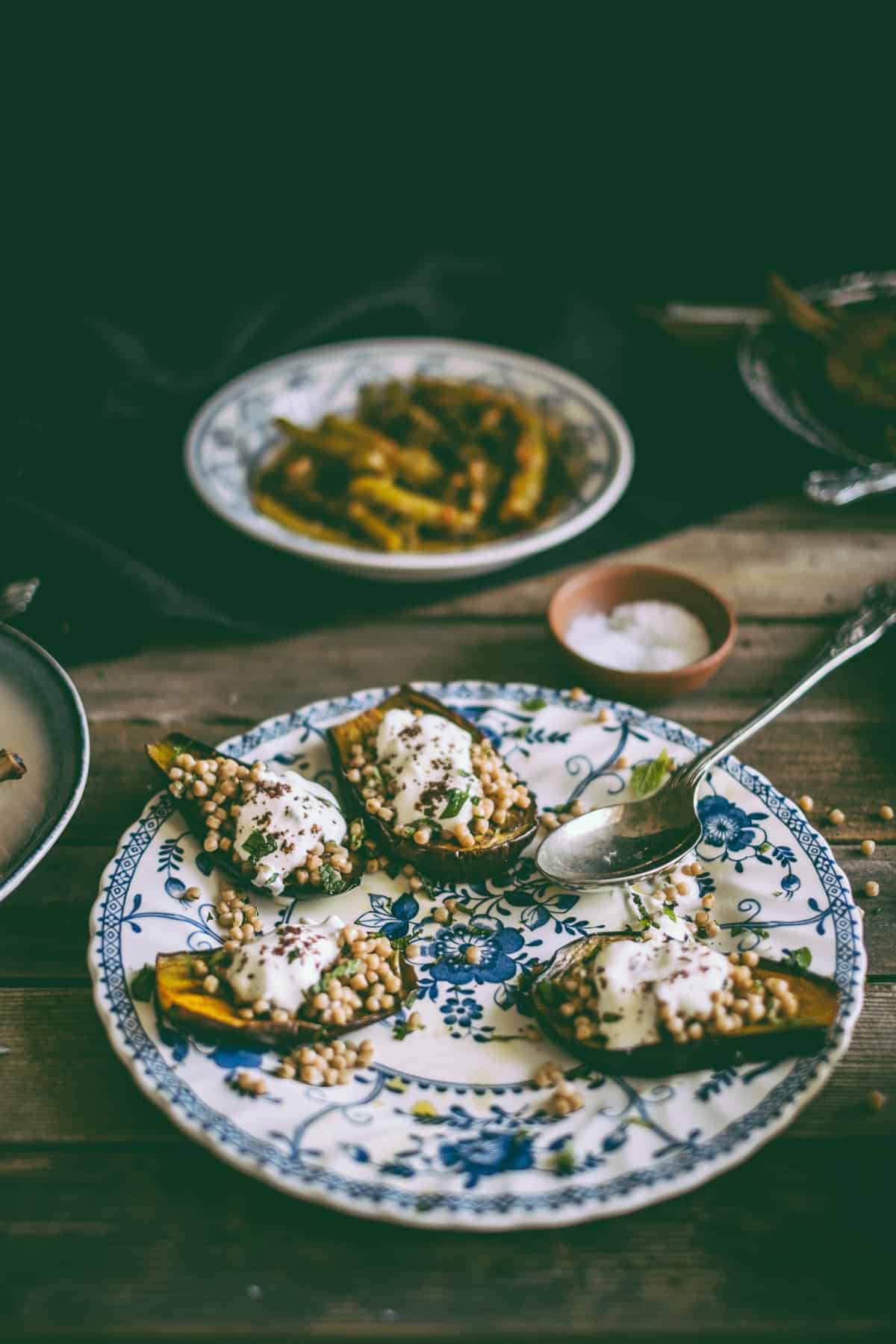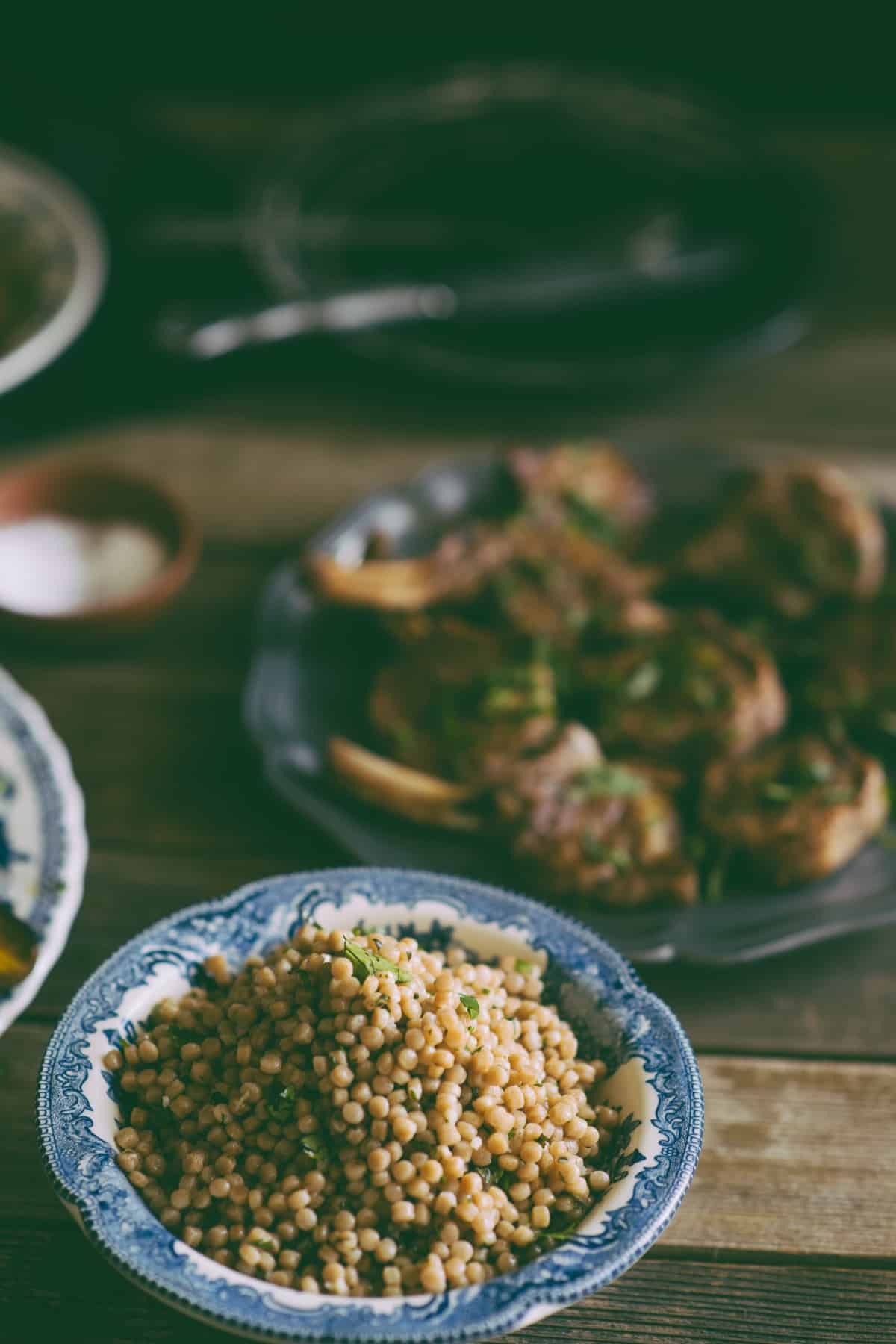 This is my kind of eating! A little bit of this and a little bit of that. I'm very much a grazer!
My friend calls this feasting.
I call it delicious!
Enjoy!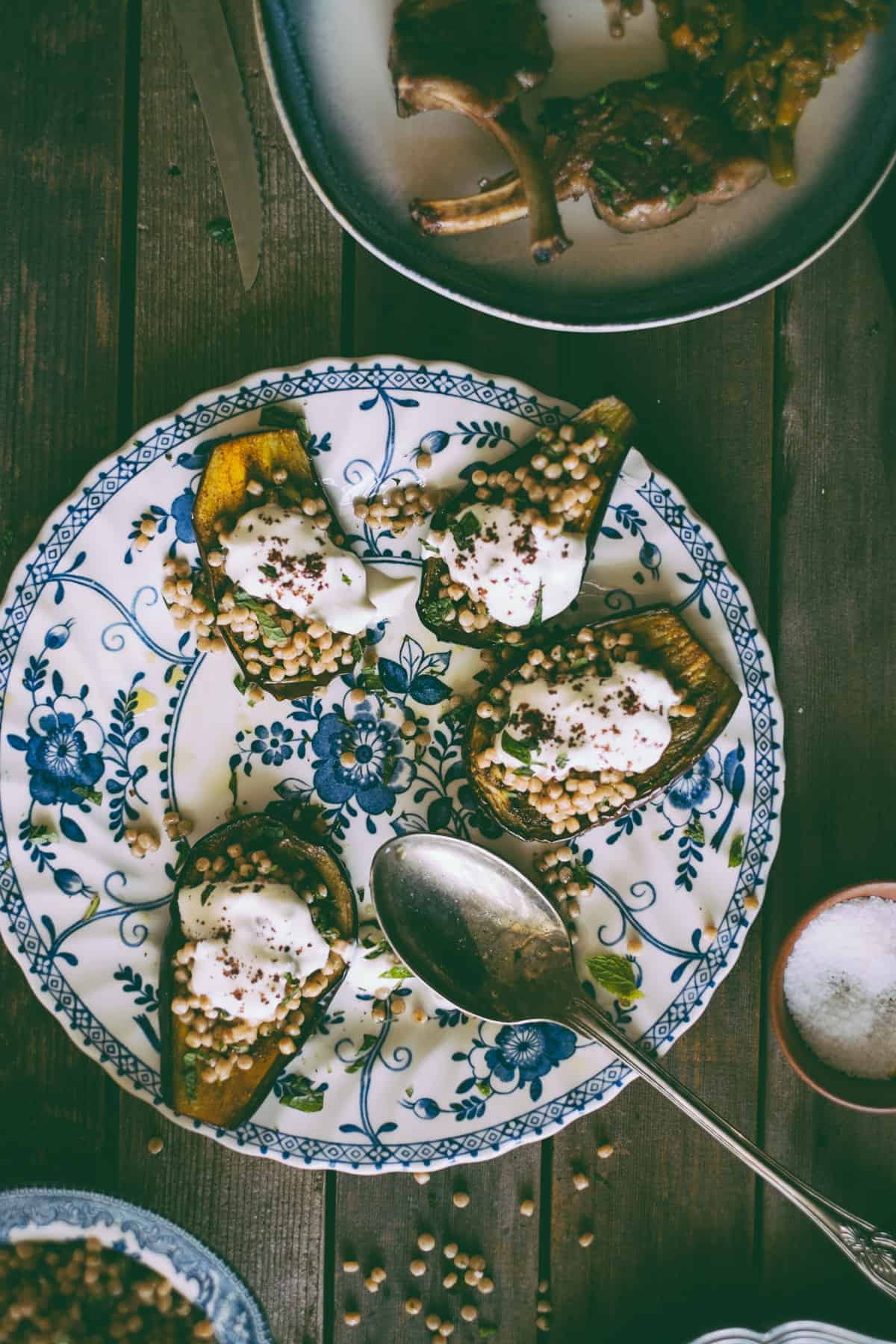 Israeli CousCous stuffed Eggplants Recipe
Serves: 4
Eggplants are baked and then stuffed with Israeli couscous.
Adapted from the eggplant recipe in this article here
Ingredients:
1 teaspoon turmeric
1 teaspoon ground coriander
½ teaspoon ground cinnamon
½ teaspoon ground cumin
3-4 eggplants, cut into 1 cm slices
olive oil
1 cup cooked Israeli pearl couscous
a handful chopped mint
a handful chopped flat leaf parsley
a handful chopped coriander (cilantro)
½ cup raisins
½ cup slivered almonds
olive oil
lemon juice
salt and pepper to taste
Greek yoghurt to serve
sumac for garnish
Instructions:
Pre heat your oven to 180 deg C. Combine the ground turmeric, coriander, cinnamon and cumin in a bowl.
Drizzle the eggplants with some olive oil and and rub each with some of the spice mixture. Cook in the oven till eggplants have softened (approx 30-35 mins). Allow to cool a little before stuffing with couscous.
Combine the cooked couscous, herbs, raisins and slivered almonds along with some olive oil and lemon juice and stir to combine. Season and adjust flavours to your liking.
Spoon one heaped tablespoon of the couscous mixture into each eggplant piece, dollop with Greek yoghurt and sprinkle some sumac.
Serve immediately.
Notes
The dish is best served at room temperature or just warmed.
Use the herbs as a guide and adjust them, according to your own taste.